Ondřej Ládek, pesničkár a scenárista, známejší pod svojím pseudonymom Xindl X, vydáva 29. októbra nový album. Nesie názov Terapie a prináša farebnú škálu piesní. Ide o najosobnejší a najotvorenejší album, ktorý Xindl X pokrstí a predstaví fanúšikom na svojom doposiaľ najväčšom koncerte 25. novembra 2021 v pražskom O2 Universe! S albumom vychádza aj videoklip k piesni "Lovec perel", ktorý bude dostupný už 28. októbra o 19:00 hod. na YouTube.
"Všetky pesničky na album som napísal počas lockdownu, v prvej vlne covidu. Skladanie a textovanie bolo to jediné, čo mi pomáhalo veriť, že svet je stále normálny, a že nežijeme koniec sveta. Vždy ráno vstať, zobrať gitaru a začať skladať, to bola pre mňa terapia, aby som sa nezbláznil," vysvetľuje názov novinkového počinu Xindl X.
Spolu s albumom, ktorý obsahuje 11 skladieb, vychádza aj nový videoklip k singlu "Lovec perel", ktorý Ondřej Ládek napísal pre svoju ženu.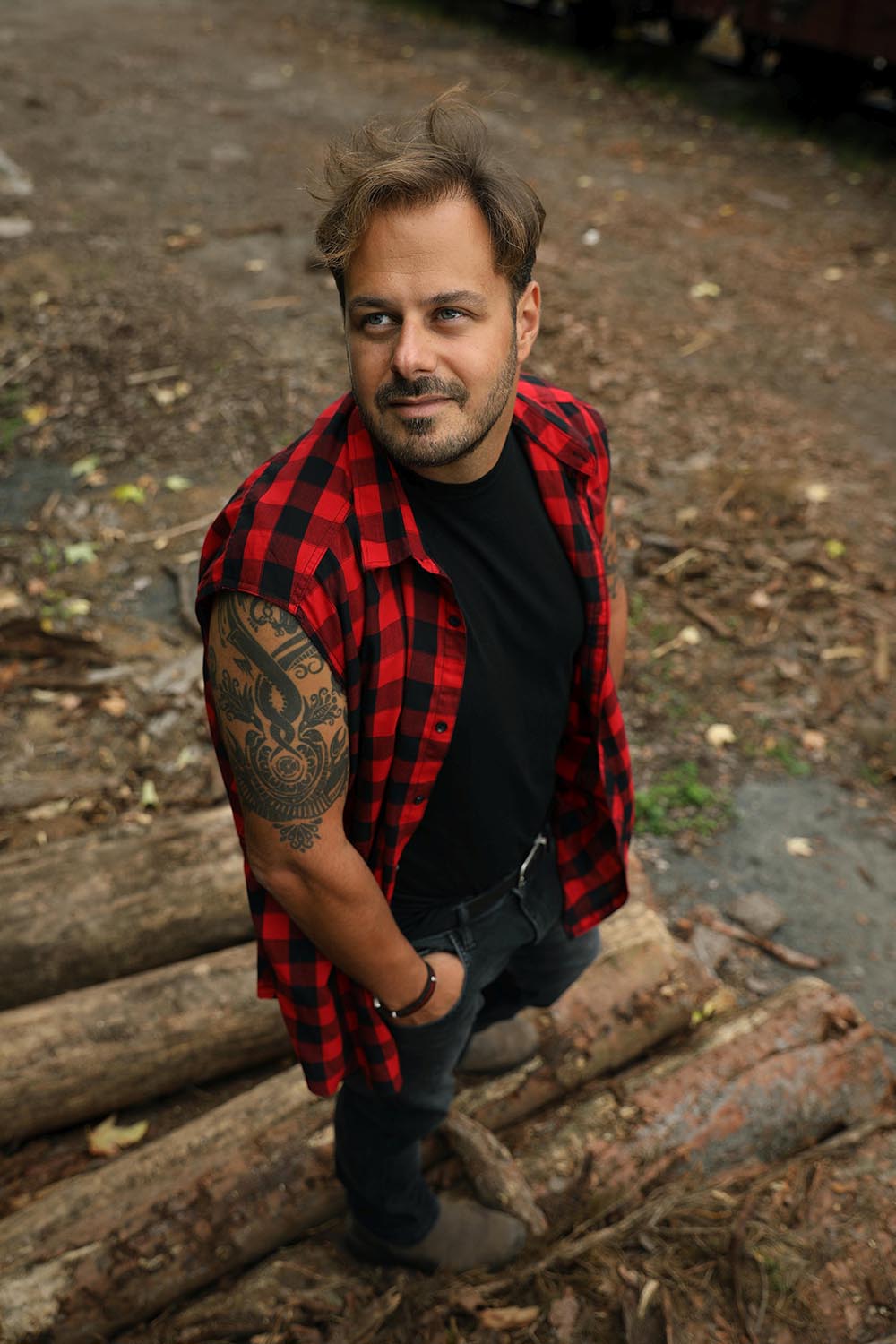 "Chcel som, aby bol album hudobne pestrý a chcel som tam mať aj folkové piesne s nádychom country a americany, a rovnako moderné popové piesne, ktoré sa neboja elektroniky. A ideálne tieto vplyvy miešať vo vnútri jednotlivých piesní. Verím, že sa to podarilo. Mám radosť, že na albume je táboráková "Má chata, můj hrad", elektronické "Neony" a ostatné piesne medzi týmito pólmi oscilujú," charakterizuje album Terapiesamotný spevák.
Nový album je naozaj žánrovo najpestrejší z doterajšej tvorby Xindla X. Objavia sa tu úplne nové, ale aj prv vydané singly ako "Sebelovesong", "Něco je ve vzduchu" alebo "Má chata, můj hrad", ktoré boli zaradené do koncertných setlistov v rámci letnej festivalovej sezóny. Skladba "Má chata, můj hrad" zároveň sprevádza nový komediálny seriál Osada od rešpektovaných tvorcov P. Kolečka a R. Bajgara, ktorý diváci môžu sledovať od 3. septembra prostredníctvom Českej televízie.
"Túžba po pestrosti bol jedným z dôvodov, prečo som na albume pracoval s dvoma producentmi. Na jednej strane s Dalíkom Cidlinským, ktorý bol pri vzniku väčšiny mojich doterajších albumov, takže často pozná moje predstavy o smerovaní pesničky predtým, než mu ju poviem a na druhej strane s Honzom Steinsdorferom, s ktorým som ešte predtým nespolupracoval, takže sme mohli skúšať moje skladby poňať inak, ako som dovtedy zamýšľal. Zásadnou osobou albumu je aj gitarista Pepa Štěpánek, o ktorom som vždy vedel, že vie perfektne zahrať ako folk a country, tak aj moderný pop. A preto svojimi gitarovými partami spája svety oboch producentov," dodáva Ládek.
Albumový novinku spevák pokrstí na svojom doposiaľ najväčšom koncerte v pražskom O2 Universe. Dvadsiateho piateho novembra tohto roku tak zaznie množstvo nových aj známych piesní v úprave so šesťdesiatčlenným zborom Maranatha Gospel Choir, vystúpi množstvo zaujímavých hostí a šou dostane aj neobvyklú vizuálnu podobu, ktorú ma na svedomí výtvarník a režisér Ondřej Pfeiffer, autor všetkým animovaných videoklipov Xindla X. "Verím, že to bude jedinečný a neopakovateľný zážitok," uzatvára Ondřej Ládek.
Koncert v českom O2 Universe bol pôvodne naplánovaný na 30. januára 2021, ale kvôli pandémii koronavírusu bol presunutý na 25. novembra 2021. Vstupenky na pôvodný termín zostávajú v platnosti. Všetky informácie pre fanúšikov nájdete TU alebo na www.xindlx.cz
Xindl X – Terapie – track list
Terapie (O. Ládek), produkce a mix: D. Cidlinský
SebeLoveSong (O. Ládek) produkce a mix: D. Cidlinský
Lovec perel (O. Ládek) produkce a mix: D. Cidlinský
Sing Sing (O. Ládek) Mix: Lukáš Martínek. Produkce, mix: J.Steinsdorfer.
Něco je ve vzduchu (O. Ládek) produkce a mix: D. Cidlinský
Má chata, můj hrad (O. Ládek) produkce a mix: D. Cidlinský
Démonika (O. Ládek) produkce a mix: D. Cidlinský
Neony (O. Ládek) Mix: Lukáš Martínek.Produkce, mix: J. Steinsdorfer.
Prodavač strachu (O. Ládek) produkce a mix: D. Cidlinský
Nenávist zdarma (O. Ládek, J. Steinsdorfer / O. Ládek) Mix: Lukáš Martínek.Produkce, mix: J. Steinsdorfer
Tady a teď (O.Ládek) produkce a mix: D. Cidlinský
STREAMINGOVÉ SLUŽBY
www.facebook.com/xindlxofficial
www.instagram.com/xindlxofficial/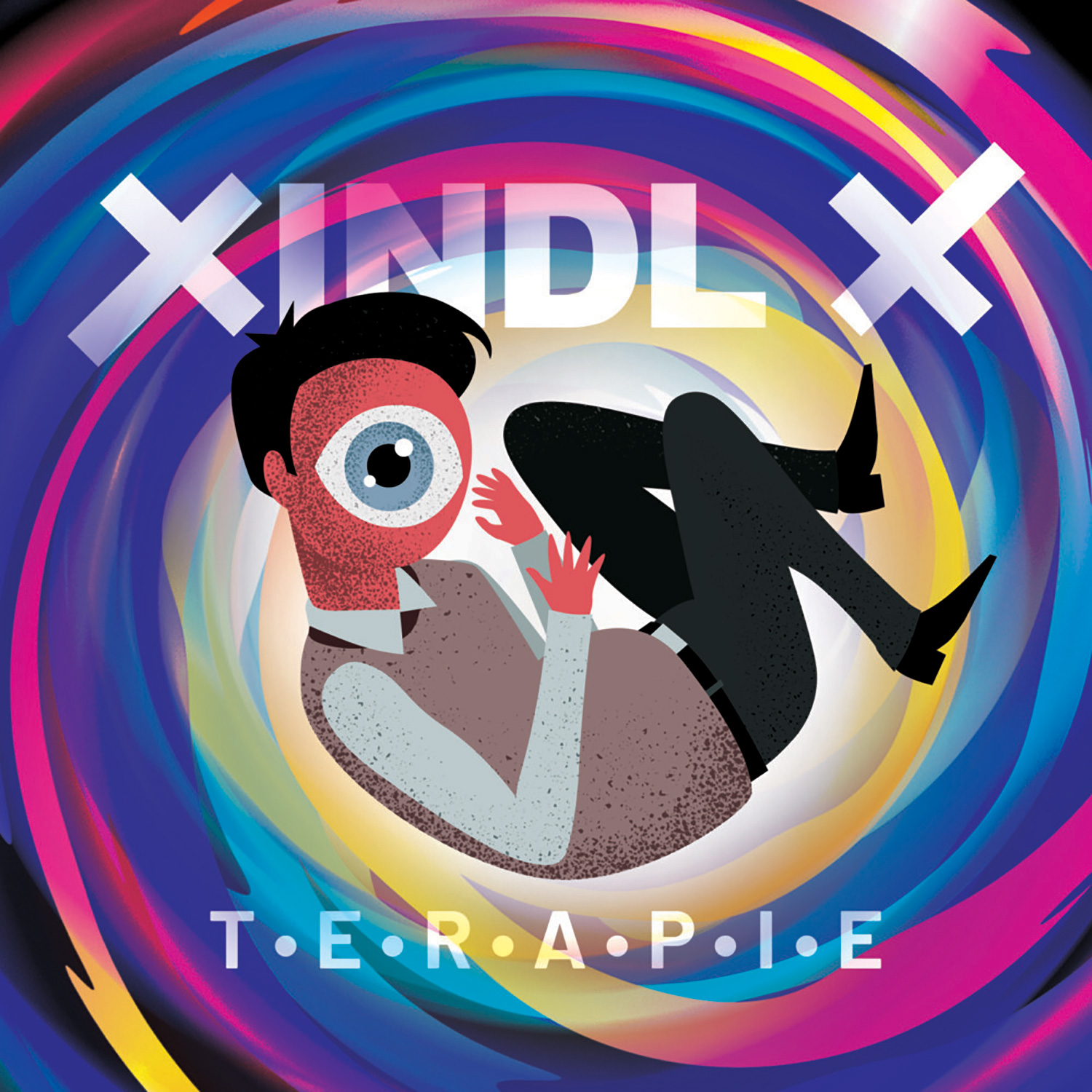 Zdroj: TS