Vydavateľstvo Real Music House vydá v prvej polovici roku 2019 deväť silných albumov pôvodnej domácej tvorby, i naďalej sa orientuje na jazz, klasiku, experimentálnu tvorbu a pesničkárstvo. Pod touto značkou vydajú svoje CD: Martin Burlas, Branislav Dugovič, Soňa Horňáková, Juraj Griglák, Eva Šušková, trio Šrámek/Nikitin/Buntaj, Hilaris Chamber Orchestra a Moyzesovo kvarteto s Vladislavom Slnkom Šarišským. "Bude to rok veľkých titulov," hovorí spoluzakladateľ vydavateľstva, hudobník Robert Pospiš.
Real Music House je na slovenskej hudobnej scéne osem rokov, na svojom konte má viac 60 albumov a spoluprácu so stovkami interpretov.
"Rozhodli sme sa sprísniť dramaturgiu, chceli sme sa sústrediť na overené mená súčasnej hudobnej scény. Bude to rok veľkých autorských CD. Čaká nás niekoľko podujatí v Banskej Štiavnici pod hlavičkou projektu Real Music (in the) House, podieľame sa aj na postproduckii iných albumov a samozrejme pripravujeme ďalšie tituly do druhého polroku," doplnil Robert Pospiš.
Vydavateľstvo sa bude tohto roku aktívne podieľať na projekte zvukového redizajnu kompletnej diskografie Mariána Vargu.
EDIČNÝ PLÁN NA PRVÝ POLROK 2019
CD Eva Šušková LALULA
Album je poctou výraznej skladateľskej osobnosti druhej polovice 20. storočia, Iljovi Zeljenkovi. Interpretáciu na najvyššej úrovni zaručujú sopranistka Eva Šušková, inštrumentalisti zo súboru Quasars Ensemble pod vedením Ivana Buffu a hosťujúci basista Gustáv Beláček. Album vznikol na prelome rokov 2018 a 2019.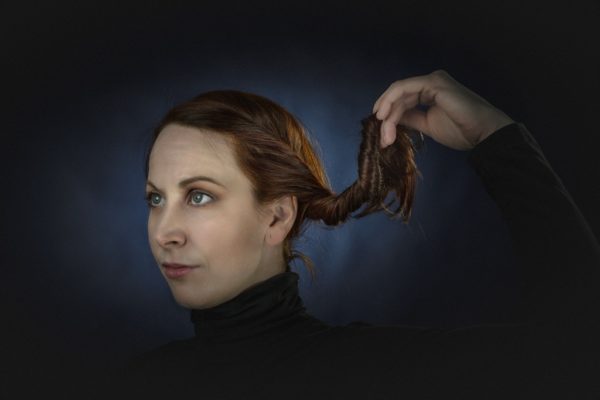 Juraj Griglák – From the Bottom
Zo slovenských hudobníkov si Griglák na novú štúdiovú spoluprácu vybral uznávané osobnosti jazzového sveta. Slovenskí poslucháči majú šancu zažiť výnimočnú kombináciu domáceho a zahraničného hudobného prístupu.
CD Hilaris Chamber Orchestra
Tento výnimočný edičný počin je určený pre priaznivcov kvalitnej komornej hudby. Dramaturgiu nahrávky budú tvoriť vrcholné skladby ruských skladateľov charakteristické romantickým, nežným, ale zároveň aj vášnivým zvukom sláčikov v skladbe Souvenir de Florence od P. I. Čajkovského. Tematiku hudobnej formy vhodne doplní aj dielo od D. D. Šostakoviča – sláčikové kvarteto č. 2 iA dur, op.68. Hilaris Chamber Orchestra pod vedením jeho lídra a zakladateľa Alana Vizváryho bude interpretovať a nahrávať spomínané diela v počte 16 a viac interpretov na sláčikové nástroje.
CD Moyzesovo kvarteto – Vladislav Šarišský
Sláčikové kvartetá budú spoločnou nahrávkou dvoch pojmov slovenskej vážnej hudby. Prominentné teleso a jeden z najvýraznejších skladateľov svojej generácie. Vydavateľstvo Real Music House považuje ich spoluprácu za mimoriadne atraktívne hudobné stretnutie. Na nahrávke sa objavia tri sláčikové kvartetá Vladislava Šarišského, konkrétne pôjde o Sláčikové kvarteto č.1: vzniklo v 2001, vo forme štyroch častí, Allegro – Adagio – Presto – Allegro, Sláčikové kvarteto č.2: vzniklo v 2004, vo forme jednodielnej Sonáty a Sláčikové kvarteto č.5: vzniklo v 2017 na objednávku Moyzesovho Kvarteta. CD nahrávka Moyzesovho kvarteta a Vladislava Šarišského bude nepochybne hudobnou udalosťou. Projekt má okrem vydavateľských aj koncertné ambície.
Soňa Horňáková – CD (zatiaľ bez názvu)
Ôsmy štúdiový album oceňovanej hudobníčky bude po rokoch nahrávacej prestávky projektom, v ktorom ani tentoraz nebudú chýbať jej typické, poeticky ladené "smutno modré pesničky zlomených akordov". Nahrávka bude vznikať v produkcii hudobnej dvojice Robert Pospiš & Martin Sillay.
CD Martin Burlas "Spam Symphony"
Záznam z predvedenia rovnomenného diela, ktoré vzniklo na objednávku festivalu Radio Head Awards (RHA) a zaznelo na koncerte, ktorý sa uskutočnil na jednom z večerov festivalu, presne 13. marca 2015, v interpretácii Symfonického orchestra Slovenského rozhlasu a speváckeho zboru Lúčnica pod taktovkou Antona Popoviča. Po intenzívnom skúšaní a niekoľkotýždňovej detailnej príprave vznikla nahrávka, ktorá svojou kvalitou spĺňa vysoké požiadavky na súčasnú interpretáciu vážnej hudby a podáva tým informáciu o zaujímavom projekte, ktorý vznikol spojením textov autorky Nóry Ružičkovej a hudby Martina Burlasa. Dielo malo priaznivý ohlas v preplnenej sále i u odbornej verejnosti. Dopĺňa ho záznam z vystúpenia klaviristky Magdalény Bajuszovej v Dvorane VŠMU so skladbou Chorál- sonáta ničoho od Martina Burlasa, ktorá svojím minimalisticko-budhistickým vyznením dotvára jeho novú tvorbu na opačnom pole inštrumentária. Na nahrávke vyjde aj kompozícia Black Swan v podaní Jozefa Luptáka. Skladba je venovaná pamiatke Jána Kuciaka a Martiny Kušnírovej.
Ľuboš Šrámek "Artsemble"
Album sa nahrával v New Yorku, Brne, Bratislave a vo Viedni. Spojenie slovenských hudobníkov a svetovej džezovej špičky garantuje výnimočný poslucháčsky a umelecký zážitok. Očakávaná novinka oceňovaného slovenského klaviristu, skladateľa a jedného z najrešpektovanejších domácich jazzmanov súčasnosti.
Branislav Dugovič "10 Simple Melodies"
Novinka inštrumentalistu a skladateľa, ktorý spolupracoval s mnohými domácimi aj zahraničnými umelcami, napr. Jozefom Luptákom, Evou Šuškovou, Moyzesovým kvartetom, Cluster Ensemble, VENI Ensemble, talianskym klarinetistom Nicollom Bulfonem, orchestrami Capella Istropolitana a Štátna filharmónia Košice, anglickým producentom a hudobníkom Eddie Stevensom, Nikolajom Nikitinom a mnohými inými. Na albume 10 Simple Melodies sa Dugovič predstaví ako skladateľ skladieb, ktoré budú stáť na silných melódiách. Nahrávka bude zvukovým kontrastom k jeho profilovému CD Cross-country skiing.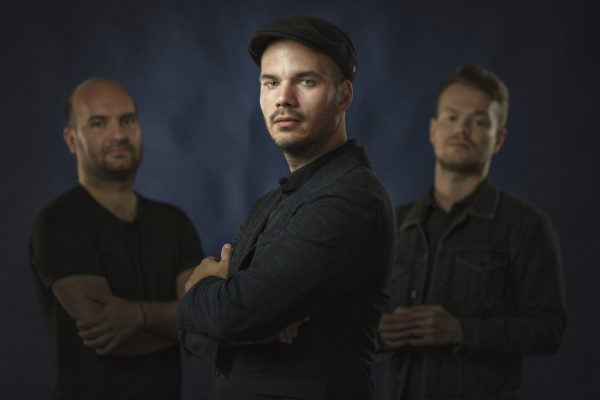 Šrámek/Nikitin/Buntaj "Cirkus metropol"
Soundtrack k slovenskému filmu Cirkus Metropol režiséra Petra Komára. Hudobné kompozície Ľuboša Šrámeka a Nikolaja Nikitina sú na rozhraní džezovej, vážnej a experimentálnej hudby. Rešpektovanú dvojicu doplnil renomovaný bubeník Marcel Buntaj.
Zdroj: Real Music House