V týchto dňoch vychádza reedícia dvojalbumu Divergencie z roku 1981. Nahrávka nadväzuje na slávne KonvergencieVargovej skupiny Collegium Musicum. Divergencie sú koncipované predovšetkým ako profilový album skladateľa a inštrumentalistu Mariána Vargu. Marián sa tu predstavuje vo všetkých svojich základných polohách od skladieb vážnej hudby až po originálnu a nezameniteľnú piesňovú tvorbu. Na albume účinkuje pod názvom Collegium Musicum široká plejáda sólistov a sprievodných hudobníkov, medzi ktorými dominujú speváci Pavol Hammel a Ján Lehotský, alebo gitarista Ľuboš Andršt. Texty k piesňam a spievaným pasážam napísal Kamil Peteraj.
"Pod týmto albumom je stále podpísaná skupina Collegium Musicum, no v podstate ide o Vargovu sólovku. Divergencie sú dvojalbum, kde každá zo strán poukazuje na jeho výnimočný talent skladateľa, aranžéra aj pesničkára. Táto nahrávka je oproti predchádzajúcim platniam výnimočná v tom, že predstavuje prvý veľký návrat Vargu ku klasickej hudbe v podobe symfonickej skladby Musica Concertante. Je to vôbec prvýkrát, čo niekto iný hrá jeho hudbu, než on sám. Tento štúdiový projekt je voľným pokračovaním Konvergencií," hovorí novinár a hudobník Peter Bálik
Na albume spolupracujú: Pavol Hammel, Ján Lehotský, Katarína Rybková (sólový spev), Marian Varga (klavír, organ), Peter Peteraj (elektrická a akustická gitara), Anastasis Engonidis (basová gitara), Cyril Zeleňák (bicie nástroje) a hostia: Luboš Andršt (elektrické a akustické gitary), Fedor Frešo (basová gitara), Karol Morvay (bicie nástroje), Pavol Kozma (bicie nástroje), Vojtech Magyar (klavír), Sláčikové kvarteto Vojtecha Magyara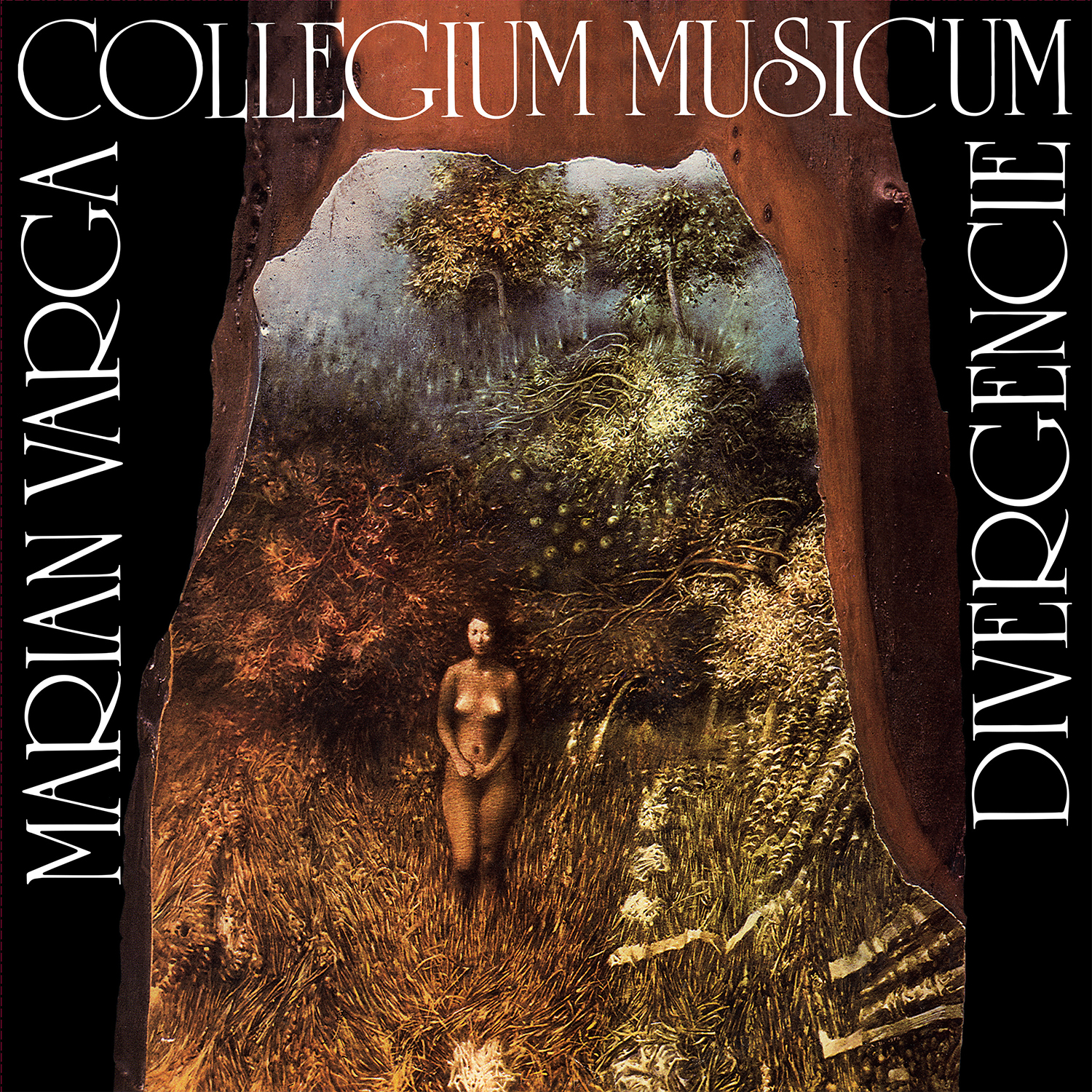 Zoznam piesní na 2LP Divergencie:
REFRÉNY
A1 Refrén
A2 Interlúdiá
A3 Nemé výčitky
B1 P. F. [1982, 1983 . . . . . . . ]
MUSICA CONCERTANTE
C1 Intráda
C2 Elégia
C3 Scherzo
C4 Dialóg
C5 Retiráda
SADZA DO OBÁLKY
D1 Refrén o prímerí
D2 Sadza do obálky
D3 Pomôž mi
D4 Prístavy
D5 Pieseň o blate
D6 P. S.
Koncom augusta vydal OPUS aj reedíciu albumu Marián Varga a Collegium Musicum, čo je druhý koncertný a celkovo štvrtý album legendárnej slovenskej art-rockovej skupiny. Nahrávka albumu bola realizovaná v roku 1975 a album vyšiel v roku 1976. Varga na tomto albume zmenil zostavu skupiny (noví členovia gitarista Jozef Farkaš a basgitarista Ivan Belák), avšak pokračoval vo svojej umeleckej koncepcii prelínania sa art-rocku a vážnej hudby. Na tomto albume opäť prináša transkripcie z vážnej hudby (tentoraz z hudby k baletu Rómeo a Júlia Sergeja Prokofieva a Bartókov Mikrokozmos), ako aj rozsiahlejšie vlastné kompozície (Hudba k vodometu č. 1 a najmä Nech žije človek). Je to výnimočný album určený náročným poslucháčom a fanúšikom legendárnej slovenskej skupiny.
"Marián Varga a Collegium Musicum, je vôbec prvý album kapely, na ktorom sa nepodieľa klasická zostava Collegia. Z pôvodných členov tam hrá už jedine bubeník Dušan Hájek, no štvrtý radový album kapely plynule nadväzuje na predchádzajúce nahrávky. Vrcholom tohto albumu sú prepracované diela Bartóka a Prokofieva. Napriek tomu, že po takmer dokonalých Konvergenciách a Zelenej Pošte sa ani on nakoniec miestami nevyhol art-rockovému klišé tej doby, Marián Varga a Collegium Musicum je nahrávka, ktorú fanúšik tejto skupiny nemôže opomenúť," vyjadril sa aj k tejto nahrávke hudobný publicista Peter Bálik.
Na albume spolupracujú: Marian Varga (organ, klavír), Dušan Hájek (bicie nástroje), Ivan Belák (basová gitara), Jozef Farkaš (sólová gitara)
Zoznam skladieb na LP Marián Varga & Collegium Musicum:
A1 MIKROKOZMOS
A2 NECH ŽIJE ČLOVEK
B1 PRELÚDIUM C DUR (2 miniatúry) / časť z baletu ROMEO A JÚLIA
B2 HUDBA K VODOMETU Č. 1
B3 NESMIERNY SMÚTOK HOTELOVEJ IZBY
Zdroj: TS