Každý rok sa na hudobnej scéne objaví niekoľko zaujímavých tvárí, ktoré sa nám vryjú hlboko do uší. K tým, ktoré majú tento rok potenciál zaujať predovšetkým fanúšikov príjemného popu, patrí aj speváčka Frederika. Tá aktuálne predstavuje novinku z pripravovaného albumu, ktorú nazvala "Anjel".
Záver uplynulého roka bol v prípade hudobníčky Frederiky Jobkovej pomerne hektický. Za všetko môže jej spolupráca s jedným z najznámejších slovenských raperov. Pripomeňme si, že hneď jej prvý singel Petrus zaujal Majka Spirita natoľko, že jej ponúkol spoluprácu. Ani s odstupom času Frederika netají veľkú radosť z vydareného duetu: "Informácia o tom, že Majk by bol rád súčasťou skladby, bola pre mňa ako sen. Naozaj som si myslela, že snívam. Majkov rap do nej zapasoval dokonale. Svoju časť spieva a venuje manželke, čo je pekné gesto." No to bol len začiatok. Ambície nadanej rodáčky zo Stropkova, ktorá už niekoľko rokov žije v Košiciach, však úspešnou pesničkou Petrus ani zďaleka nekončia. Práve naopak.
Druhým singlom prekvapuje
…a to predovšetkým žánrovo odlišne ladenou novinkou. "Skladba Anjel je určite odbočkou, nie cestou, ktorou sa chcem vydať. Ostávam verná primárne popu, no myslím si, že každý umelec dostane z času na čas impulz, ktorý ho motivuje vzdialiť sa zo svojej komfortnej zóny," uvažuje. Tým Frederikiným bolo narodenie synovčeka, ktorý dostal meno Liam Petrus. Áno, presne tak, ako sa volá aj jej debutový hit. Celkom osudové prepojenie, čo poviete?
Stavila na osvedčenú kartu
Aj za jej druhou piesňou Anjel stojí človek, ktorý jej pomáha od začiatku kariéry. Viac už prezrádza Frederika: "S Eugenom Botošom sme sa stretli prvý raz kvôli inému projektu, na ktorom sme obaja spolupracovali, paradoxne v rámci úplne odlišných aktivít. No tým, že sme obaja umelci, rýchlo sme si sadli. Zhruba do mesiaca sme sa skontaktovali a rozprávali o možnej spolupráci." A tá trvá dodnes. Frederika netají, že práve ostrieľaný Eugen je človek, s ktorým sú na jednej vlnovej dĺžke a po umeleckej stránke ju dokáže dokonale navnímať. "Novinka Anjel je venovaná môjmu synovcovi, ktorý nám obrátil život naruby. Je prvým dieťatkom v našej rodine a jeho bytie ako také sa stalo pre mňa veľmi silným podnetom. Svoje pocity som túžila zhmotniť do hudobnej spomienky, čo sa nám s Eugenom splnilo." Frederika hovorí, že známemu muzikantovi sa podarilo vytvoriť hudbu presne na nosnú ideu skladby a k nej vlastnoručne napísaný text, ktorý mu predostrela. Dojímavú emóciu piesne umocňujú sláčikové nástroje, ktoré v spojení so silným textom a posolstvom vytvárajú skutočne anjelský, hudobný zážitok.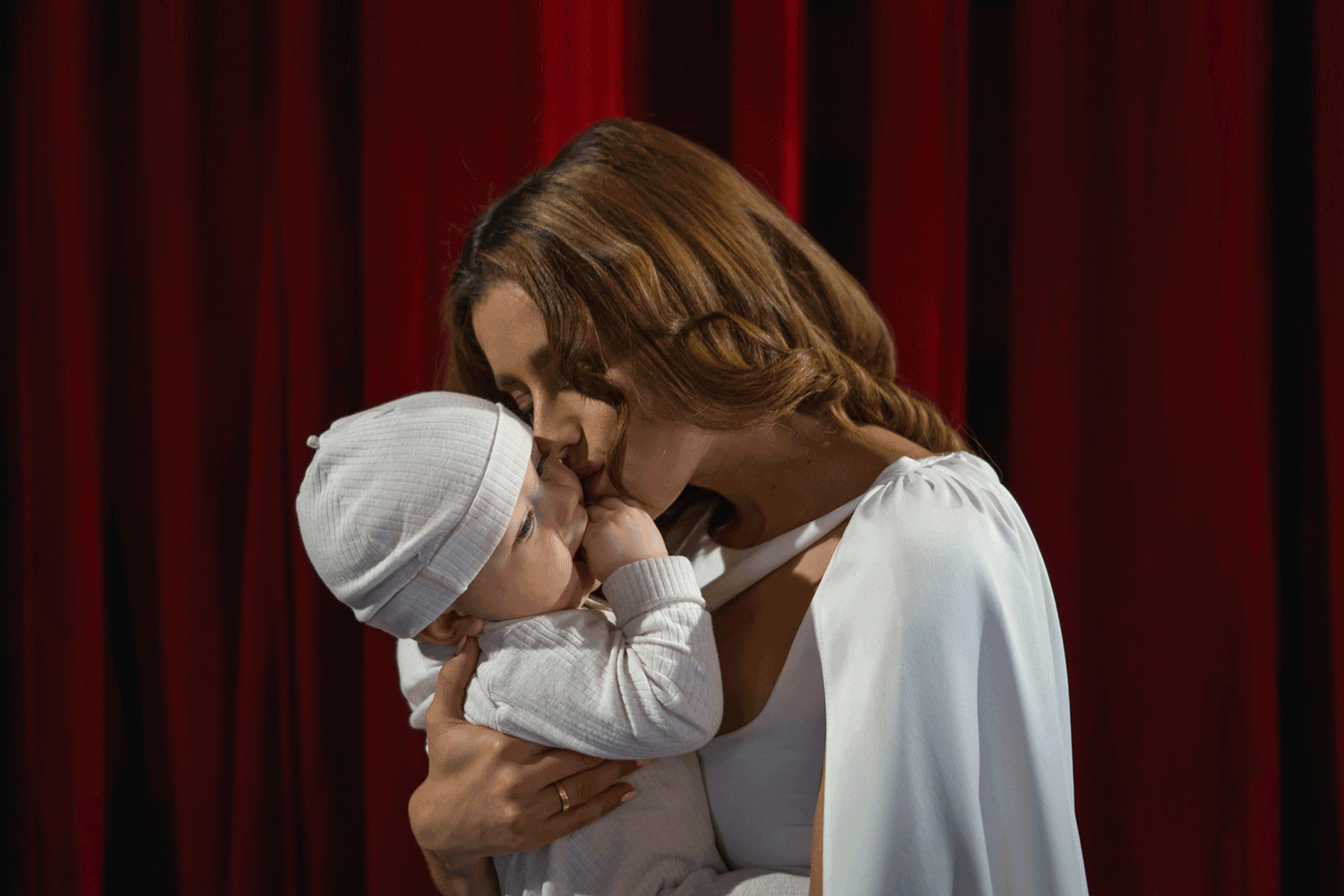 Jasná vízia klipu
Svoju, bez preháňania životnú lásku, Frederika ukázala aj vo videoklipe, ktorý sa natáčal v divadle v Žiline a pod palcom ho mala dvojica šikovných chalanov zo spoločnosti ITSBETTERVIEW Production."Už keď som pieseň tvorila, cítila som z nej kľud, obrovskú lásku a vďaku za tohto malého človiečika. Chalanov poznám dlhšie a oslovila som ich pre flexibilitu, nadhľad i profesionalitu, ktorú v sebe nezaprú. I keď s natáčaním videoklipov nemajú takmer žiadne skúsenosti, s výsledkom som nadmieru spokojná. Nikoho zrejme neprekvapí, že videu dominuje biela farba a všetko korešponduje s myšlienkou piesne, ktorú spomínam v úvode," vraví Frederika Jobková.
Skladba Anjel je novinkou z pripravovaného, debutového albumu, ktorého vydanie je naplánované na jeseň tohto roka. Práve nahrávanie albumu a príprava coverov rôznych zahraničných spevákov, vďaka ktorým chce Frederika zvýšiť dosah svojich sociálnych sietí, teraz speváčku zamestnávajú najviac. No ako odhodlane tvrdí, inak – než v znamení hudby, v najbližších mesiacoch ani tráviť čas nechce, pretože hudba je presne to, v čom našla zmysel života.
Zdroj: TS