Piesne v rozličných podobách, štýloch a formách. Odkazy na The Doors, Deža Ursinyho, ale aj na svoje dávne korene. Kapela Voľne Pohodení vznikla ešte v minulom storočí, potom prišla dlhá pauza. S novými spoluhráčmi dali dohromady dvanásť skladbový materiál a po dvadsiatich troch rokoch vydali debutový album.
Voľne Pohodení je štvorica muzikantov, ktorá sa rozhodla, že po dvoch dekádach rozpovie svoje vnútorné pocity, ťažoby a posolstvá prostredníctvom hudby. Ich (pra) príbeh začína ešte na začiatku deväťdesiatych rokov, kedy Peter Ďurinďák a Milan Miklo založili v Brezne kapelu Nucleus. Život tomu tak chcel, aby sa Peter a Milan oddelili, založili iný band Voľne Pohodení, rozpadli sa a po dvadsiatich troch rokoch to opäť skúsili.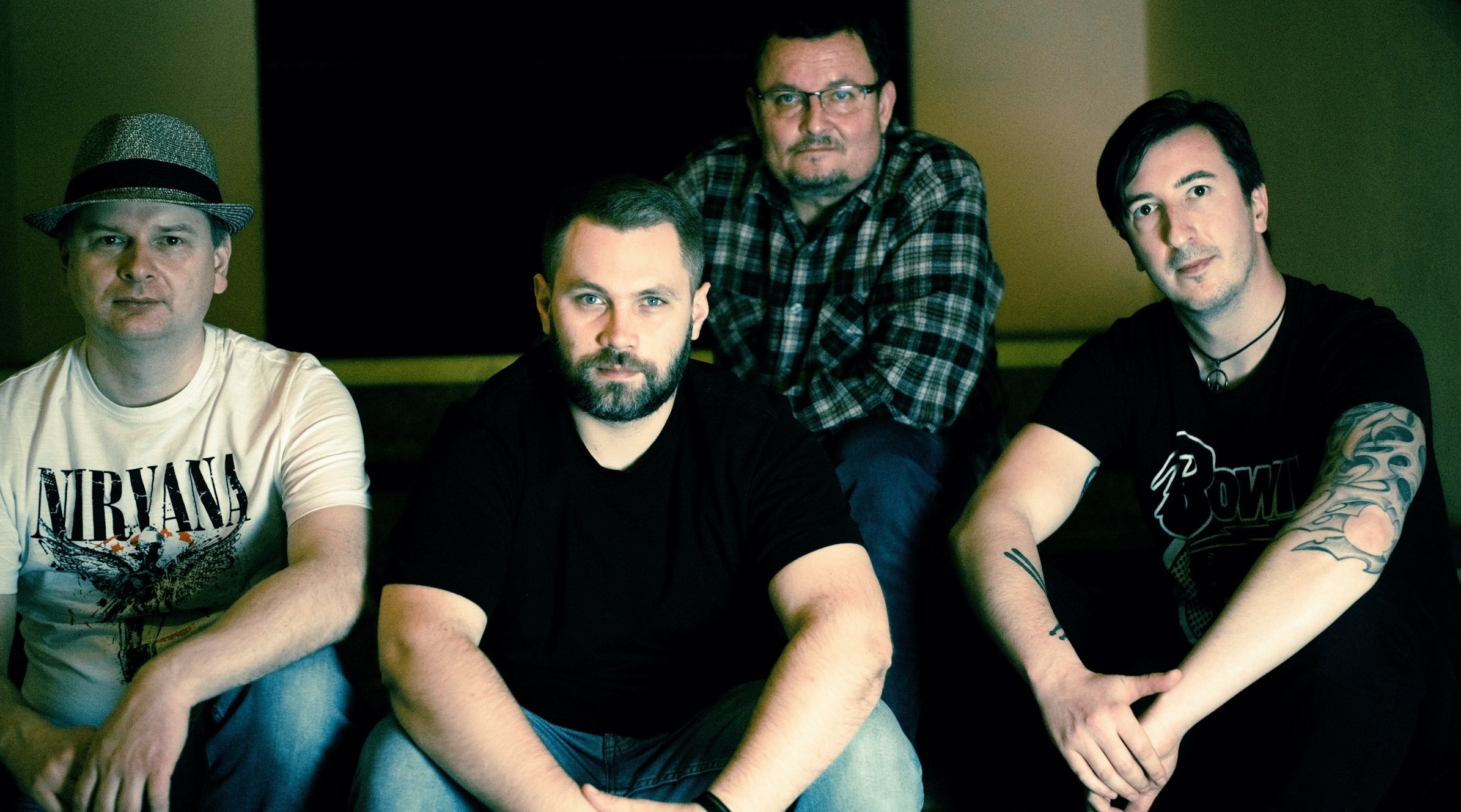 Pridali sa k nim Tomáš Pristač (vokál) a Honza Gajdoš (bicie nástroje). Konkrétny zrod sa podľa ich kroník datuje na 17. september 2019. Vtedy sa už ako bratislavská kapela Zladili a zhodli na tvorbe a akým spôsobom to chcú realizovať. Takým hlavným tvorivým záberom sa stala alternatívna rocková hudba, do ktorej chceli vniesť hĺbavý aj odľahčený obsah v netypickej forme. Kedysi dávno inklinovali k psychedelickému prejavu The Doors aj k progresívnemu výrazu Deža Ursinyho. Tieto inšpiračné vzory sa preplietli s ich vlastnými nápadmi. Tvrdia, že sa chcú vyhnúť šablónam a klišé z rockového a popového prúdu, ani mainstream ich príliš neoslovuje v chytľavých refrénoch. Sú melancholickí, hraví, prekomponovaní aj minimalistickí, grungoví aj popoví. Občas tam je možné zachytiť niečo z The Beatles, Johnnyho Casha, Nirvany, či Alice in Chains. Inštrumentálne obsadenie sa okrem klasickej zostavy – gitara, basa, bicie – rozšírilo aj o hosťujúcich hudobníkov – gitary a klávesy – Samuel Kovács, Lukáš Navrátil – a saxofón – Zoltán Betar. Vzniklo dvanásť skladieb, každá z nich funguje v tak trochu inej nálade, no dohromady držia v konceptuálnom ponímaní. Sú spravené tak, aby si ich poslucháč vedel zapamätať a ústredný motív zapískať a zahmkať. Existencializmus ľudskej duše sa prelína v textoch s viacerými významovými rovinami. Náročné témy ako sloboda, život v post faktickej dobe, jednotlivec verzus spoločnosť sú spracované v metaforických až dadaistických vyjadreniach. Filozofické úvahy odkazujú na Hannah Arendt, Jana Patočku či Václava Havla.
Voľne Pohodení svoju originalitu dokazujú aj poetickým zhrnutím toho, čo chceli vypovedať v názvoch piesní: "Album, ktorý držíte v rukách je výsledkom dvojročnej intenzívnej práce. Je zmesou surrealistickej až dadaistickej radosti, lyrických zašpinených hĺbok a existenciálneho blúznenia. Táto hudba nás sprevádza púťou skrz nepoznané cesty a nebezpečné priestory. To sú miesta kam Chodievame ako Choré zvery, brodiac sa Blatom a Čiernym dymom. Sú to miesta, z ktorých sa snažíme Utiecť, hneď po tom, ako sme dúfali, že môžeme Zostať. Sú to aj chvíle, keď máš chuť Lietať, Odkrútiť si hlavu, alebo vykonať iný Nezmysel. Album je Kľúčom k našim myšlienkam a náladám. Hudba je Kráľovná. Chceme s ňou pobudnúť čo najdlhšie a zabudnúť v jej prítomnosti na fakt, že Smrť nemôže byť nikdy Zábavnou."
FB: https://www.facebook.com/skupinavolnepohodeni/
Soundcloud: https://soundcloud.com/user-779454559
Distribúcia: https://www.spinaker.sk/index.php?route=product/product_result&search=Vo%C4%BEne%20Pohoden%C3%AD
Referencie: https://www.musicpress.sk/recenzie/recenzie-cd/volne-pohodeni-volne-pohodeni
Skupina Voľne Pohodení
KREDIT:
Tomáš Pristač – spev
Peter Ďurinďák – gitara & spev
Milan Miklo – basová gitara
Jan Gajdoš – bicie nástroje
Hostia:
Samuel Kovács – gitara & voc & keyboards
Lukáš Navrátil – gitara & piano & keyboards
Zoltán Betar – sax
Music & Lyrics written by Peter Ďurinďák
Produced by Samuel Kovacs and Flameart NSEMBLE STUDIO
Zdroj: TS