Divadlo Pôtoň pripravuje v spolupráci s nórskou Company B. Valiente koprodukčnú site-specific performanciu "Volanie terasy". Work in progress prezentácia sa uskutoční 8. augusta 2022 o 22:00 v priestoroch bývalej kúpeľnej terasy v Dudinciach. Oficiálne premiérové uvedenie bude súčasťou unikátneho medzinárodného festivalu Into the Miracles 1. júla 2023.
Nórska partnerská organizácia projektu – Company B. Valiente – si vybrala pre realizáciu svojho nového diela bývalú kúpeľnú terasu v Dudinciach, ktorá je momentálne v schátranom a zdevastovanom stave, napriek tomu, že niekoľko desaťročí bola centrom stretnutí hostí, ale aj miestnych obyvateľov kúpeľného mesta na juhozápade Slovenska.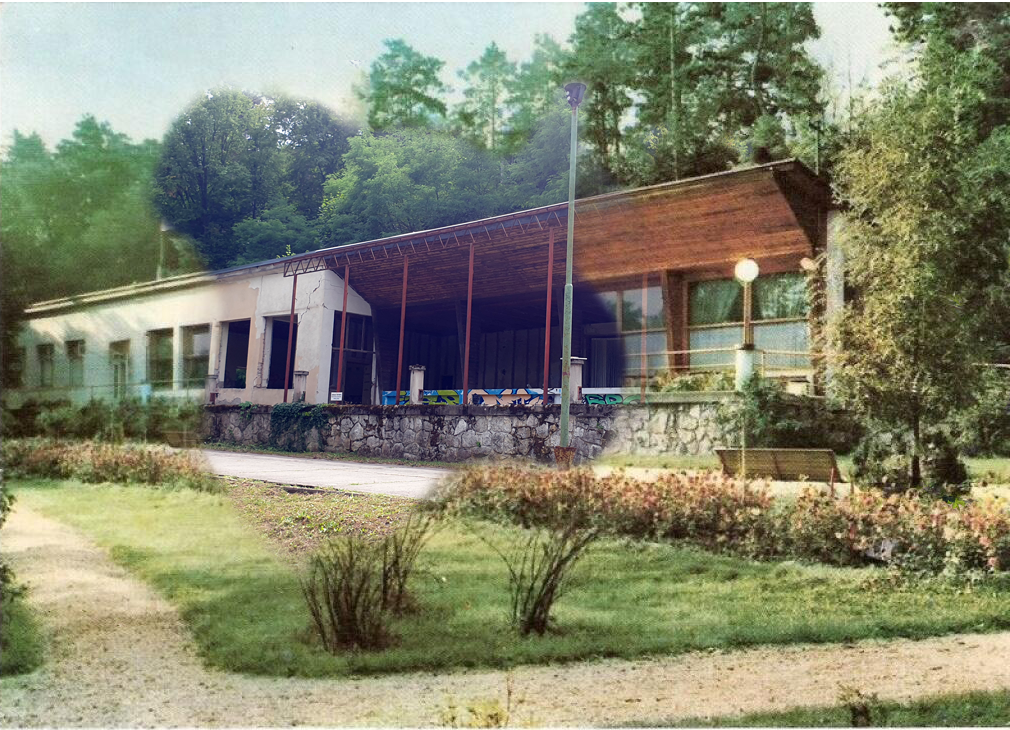 V miestne špecifickej performancii "Volanie terasy" režisér a autor textovej predlohy Marcelino Martin Valiente pracuje s rôznymi elementami antickej tragédie, akými sú chór, spevy, náreky, choreografie aj figúra náčelníka chóru. Ucelený príbeh sa v tomto rozprávaní rozpadá do rôznych časopriestorov. Fragmentárnosť a nesúrodosť diela umožňuje návštevníkom spolu s performermi zažiť proces rozpamätávania sa na minulé udalosti terasy. Toto miesto však nie je ústrednou témou "ne-príbehu", ale skôr priestorom, kde sa na moment stretnú človek a ruina, spoločne zakúsia proces pomalého rozpadu. Terasa mizne a spoločne s ňou postupne miznú aj spomienky a stopy v pamäti. A nielen tie, ktoré priamo súvisia s terasou a tým, čo sa na nej udialo.
Dielo je sú súčasťou medzinárodného projektu Vzkriesenie zázraku. Bátovce a mnohé ďalšie lokality v okolí, budú tvorivým priestorom pre umelcov z Nórska, Lichtenštajnska, Islandu, Slovenska a Českej republiky. Súčasťou rezidenčných pobytov sú aj workshopy v prospech miestnych komunít a verejná prezentácia pripravovaného diela v štádiu work in progress. Vyvrcholením projektu bude medzinárodný festival Into the Miracles, ktorý sa uskutoční v lete 2023 a diváci budú jeho program absolvovať na šesťdesiat kilometrov dlhej trase.
Podujatie je financované z projektu s názvom Vzkriesenie zázraku: Vývoj nového modelu festivalu na Slovenskom vidieku podporeného v rámci Grantov EHP a Nórska 2014 – 2021 a štátneho rozpočtu Slovenskej republiky. Správcom programu je Ministerstvo investícií, regionálneho rozvoja a informatizácie SR. Rezidenčný umelecký program je súčasťou projektu Centrum umenia a kreativity, ktorý z verejných zdrojov podporil Fond na podporu umenia.
Autor predlohy: Marcelino M. Valinte, Dramaturgia: Katarína Marková, Pohybová spolupráca: Gunhild Bjørnsgaard, Digital media artist: Jozef Eduard Masarik, Kostýmy: Iveta Ditte Jurčová, Svetelný dizajn: Michal Ditte, Produkcia: Monika Škojcová, Michal Ditte, Iveta Ditte Jurčová, Ľudmila Kvitkovská, Účinkujú: Ľubomír Bukový, Filip Jekkel, Edita Antalová, Mira Školová, Magdaléna Škerenčáková, Réžia: Marcelino M. Valiente.
Zdroj: TS