Pár dní po Troch kráľoch príde do Collossea ďalší gitarový kráľ. Virtuóznych gitaristov Richie Kotzena, Tony MacAlpina, Simona McBride (Don Airey) a Paula Gilberta, ktorí v tomto klube už hrali doplní ďalší svetový hráč – Vinnie Moore. Tento rodák z amerického New Castlu sa svojou fenomenálnou hrou zaradil s Yngwie Malmsteenom a Tony MacAlpineom medzi tých najvplyvnejších gitaristov 80-tych rokov minulého storočia.
Po vydaní svojho debutového albumu Mind's Eye v roku 1987 bol časopismi Guitar Player, Guitar a Guitar World označený za "najlepšieho nováčika". Neskôr sa preslávil ako člen legendárnej britskej kapely UFO. Hosťoval aj na slávnom albume Alice Coopera " Hey Soopid" spolu s kolegami Slashom, Joe Satrianim, Steve Vaiom a Mick Marsom.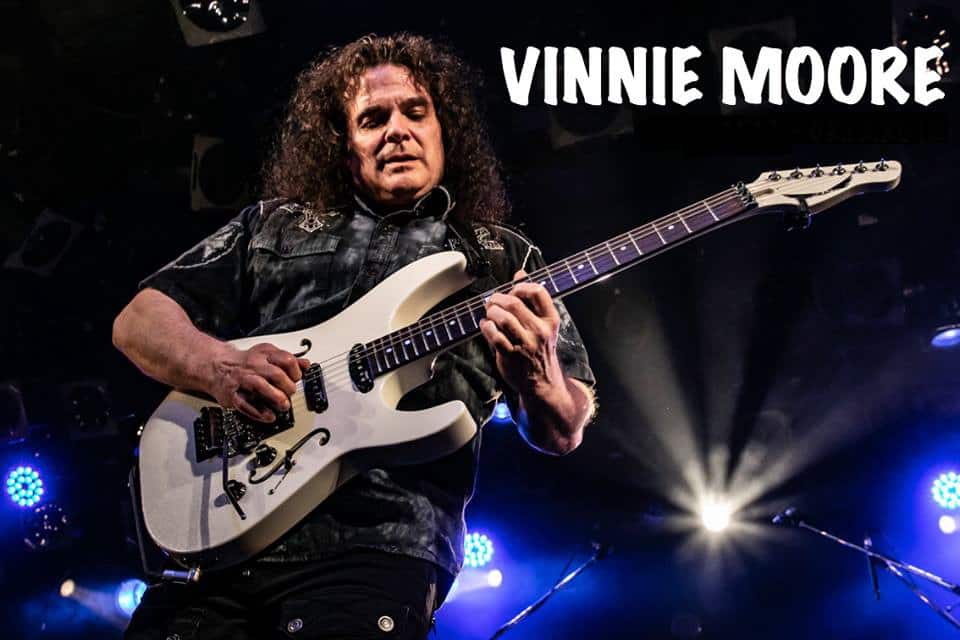 Okrem albumov, ktoré nahral so skupinou UFO a spolupráce na rôznych iných štúdiových projektoch má Vinnie Moore v súčasnosti na konte desať sólových albumov. Na tom najčerstvejšom, Soul Shifter sa objavili veľmi zaujímaví hostia – basgitarista Rudy Sarzo (Quiet Riot, Ozzy Osbourne, Whitesnake) a klávesák Jordan Rudes z Dream Theater.
Vinnie neprezradil, čo v Košiciach zahrá, bude to prekvapenie
V súčasnosti je Vinnie Moore na veľkom turné, na ktorom ho doprevádzajú talianski muzikanti, bubeník Roberto Pirami, gitarista Emiliano Tessitore a basgitarista Francesco Caporaletti. V rámci tejto šnúry navštívi prvý krát aj Košice. V Collosseu tento výnimočný muzikant predstaví nielen zopár vecí zo svojej fantastickej inštrumentálnej novinky Soul Shifter, ale pridá k ním aj prierez doterajšou tvorbou. Na otázku, konkrétne ktoré pesničky v Košiciach zahrá, Vinnie odpovedal: "Je to prekvapenie a ešte teraz to neviem stopercentne. Ale skladby budú z väčšiny mojich sóloviek".
Vinnie Moore sa na Košice už teší a pozdravuje všetkých fanúšikov: "Zdravím všetkých v Košiciach, teším sa, že sa 24. januára uvidíme v Collosseu. It's time to ROCK!"
Zdroj: Natália Novotná