Dvojí vernisáž, power ambient, vzpomínky na divadelní představení, schizofrenní ztvárnění němého filmu z dvacátých let, otevřené ateliéry nebo psychedelický post-rock. Letos první Veřejný dům, který se uskuteční v úterý 21. 6., přinese nevšední ochutnávku tvorby ze všech zákoutí smíchovské továrny.
Galerie MeetFactory & Galerie Kostka
Večer zahájí otevření dvou výstav. Ať zaslechnu tvé stopy v Galerii MeetFactory se zaměřuje na bohatost lidského vnímání a poznávání světa, a to především s ohledem na zkušenost lidí s různými typy tělesného, smyslového či mentálního znevýhodnění. Vystavená díla tuto zkušenost tematizují a současně pocházejí od umělců a umělkyň, kteří sami mají určité znevýhodnění nebo se znevýhodněnými osobami blízce spolupracují. S touto výstavou tématicky souvisí videoprojekce Javiera Télleze: La Passion de Jeanne d'Arc v Galerii Kostka. Slavný němý film Umučení Johanky z Arku (1928) je zde přetvořen a prezentovaný jako dvoukanálové dílo, kde zaznívají interpretace ženských pacientek z léčebny v Sydney. Ty ho nepřekvapivě pojaly jako příběh "JDA", která byla zavřená, protože věřila, že je slavnou mučednicí, a trpěla velkolepými vizemi a sluchovými halucinacemi.
Po vernisáži proběhne artist talk s Joannou Pawlik. Pro polskou umělkyni je výchozím bodem pro tvorbu intimní téma vlastního znevýhodnění. V jádru její umělecké praxe je navazování vztahů, překonávání bariér a zvyšování aktivity sociálně postižených.
Rezidenční program
Po celý večer bude možné navštívit obvykle veřejnosti nepřístupné rezidenční patro, kde mají ateliéry rezidenti a rezidentky MeetFactory. Komentovaná prohlídka, kterou povedou kurátoři Lucia Kvočáková a Piotr Sikora, představí jednotlivé umělce a umělkyně detailněji. V jednom z ateliérů budou vystaveny výtvory, které během pravidelných workshopů připravily ukrajinské děti.
Divadlo
Ukrajinská herečka Sofia Brahina vystoupí v hlavní a jediné roli inscenace Vzpomínky na představení. Inscenaci, která se se volně inspiruje příběhem Strážce srdce od Francoise Sagan, režíroval na dálku z Kyjeva přes Zoom Oleksander Balaban, u kterého Sofia studovala. Hrát se bude v nově zrekonstruovaném ateliéru 22 v prvním patře.
Hudba
"Prvotním zdrojem signálu je kytara, jejíž zvuk putuje přes různé granulátory, načež ho následně naživo přetvářím a modifikuju," vysvětlil Jan Kašpárek aka Obelisk of Light princip svého hraní v rozhovoru pro Radio Wave. Na Veřejném domě budou jeho power ambientní tóny znít několikrát
v průběhu večera. Na závěr akce zahrají Mount Roraima – instrumentální projekt čtyř kamarádů z jihu Čech, kteří se po letech sešli v Praze. Inspiraci z cest po světě společně přenesli do tvorby na pomezí psychedelie a postrocku. Symbolem se jim stal monumentální skalnatý masiv, klenot jižní Ameriky, obestřený tajemstvím, které prosakuje i do jejich hudby. Silný rytmický základ a dlouhé táhlé melodie lákají na příjemnou vlnu melancholie. Hrát se bude dle počasí na dvorku nebo na hudebním sále.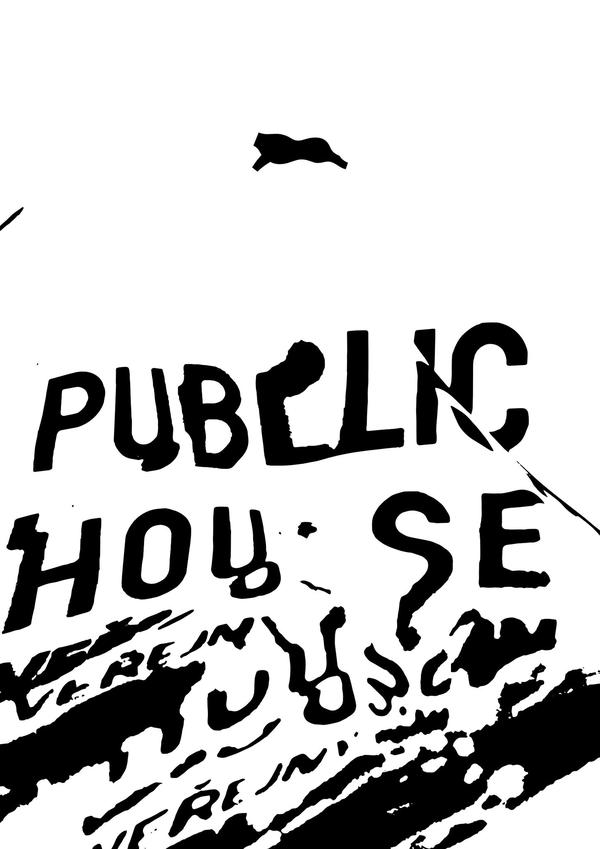 Ostatní
Tradičně bude na Veřejný dům otevřené i druhé patro, kde můžou diváci navštívit fotoateliér nebo studio výtvarníka Michala Škapy.
Vstup zdarma
Line-up:
18:00 Obelisk of Light I.
18:30 vernisáže
19:00 artist talk: Joanna Pawlik
20:00 komentovaná prohlídka rezidenčního patra | Obelisk of Light II.
20:30 Vzpomínky na představení
21:30 Mount Roraima
18:00-23:00 otevřené ateliéry
19:00-23:00 2. patro (fotografové, ateliér Michala Škapy)
Více informací:
Ať zaslechnu tvé stopy
Javier Téllez: La Passion de Jeanne d'Arc
Rezidenční program v MeetFactory
Obelisk of Light
Mount Roraima
Zdroj: TS