Tanečník s najdlhšími nohami! Henrich Gibala je dlhoročným reprezentantom Slovenska v tanečnom športe a finalistom mnohých medzinárodných súťaží v Rusku, Taliansku a v Česku. Teraz spolu s ostatnými tanečníkmi hviezdi v pôvodnom slovenskom muzikáli Matúš Čák Trenčiansky. V historickom príbehu plnom radosti, nenávisti, zlosti, smútku a lásky excelujú speváci Jiří Zonyga, Petra Maxinová, Lenka Rakárová, Martin Harich a Peter Kočiš. Nenechajte si ujsť dokonalé spevácke a tanečné výkony v divadle Wüstenrot v Dome odborov Istropolis v Bratislave.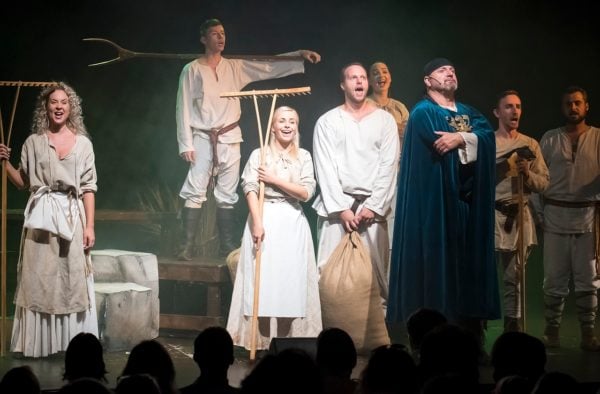 Henrich Gibala študuje klasický tanec na VŠMU v Bratislave a popri škole účinkuje v muzikáloch Rómeo a Júlia, Rasputin a v pôvodnom slovenskom muzikáli Matúš Čák Trenčiansky.
"Muzikál Matúš Čák Trenčiansky vnímam ako komorný a príjemný projekt. Všetci účinkujúci sme si tam veľmi blízki a celý čas panuje až rodinná atmosféra. To je to, čo robí tento muzikál pre mňa výnimočným. Ešte v žiadnom divadle som nestretol toľko príjemných a zlatých ľudí. Komorný preto, lebo nemáme techniku, ťahy, hromadu svetiel, veľké javisko s baletizolom a priestorné zákulisie ako väčšie divadlá. Máme však sami seba a to je niekedy v divadle oveľa viac. Je to živé, autentické, stojí a padá to len na nás – na živých ľuďoch, nie na lanách či počítačových projekciách," konštatuje Henrich Gibala.
Henrich Gibala s partnerkou ako sólový pár sprevádzali na koncerte tenoristu Andrea Bocelliho a tancovali na slávnostnom zahájení Bratislavského bálu v Redute.
"A keby ste ešte videli, čo za divadlo sa robí v zákulisí Matúša Čáka. Tam by si ľudia tiež mohli kupovať lístky a sledovať paralelnú šou. Vyliezť z toho prostredia na javisko a tváriť sa vážne, to je veľkým umením! Mám to predstavenie a hlavne ľudí v ňom, nesmierne rád a vždy sa teším, keď ho idem hrať," neskrýva radosť Henrich Gibala, ktorý má najdlhšie nohy zo všetkých tanečníkov.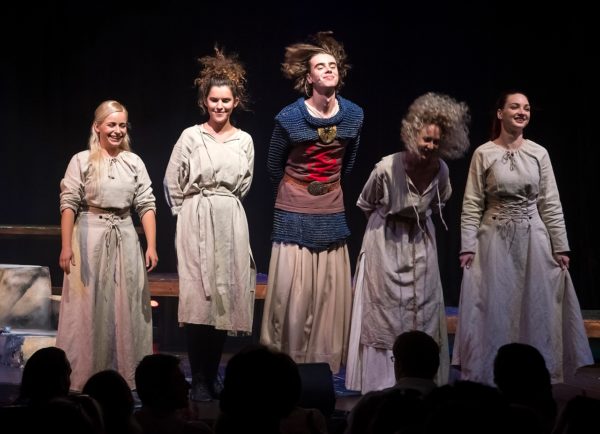 Tanečnú skupinu tvoria ďalej Karol Regeci, Martina Palfiová, Oľga Novotná a Eva Horváthová, ktorá okrem muzikálu Matúš Čák Trenčiansky účinkovala v muzikali IAGO a zahrala si Šípkovú Ruženku v tanečnom predstavení Šípková Ruženka v divadle Meteorit.
"Skúškové obdobie na muzikál Matúš Čák Trenčiansky bolo síce veľmi náročné, ale som nesmierne vďačná, že som sa mohla stať jeho súčasťou. Sme skvelý tím ľudí, kolegov a priateľov. Aj tie najťažšie momenty a chvíle si dokážeme spestriť humorom, čo je veľmi dôležité a ozdravujúce. Každé predstavenie si skutočne užívame. Fakt, že sa máme radi, je cítiť aj na javisku," vyznala sa Eva Horváthová.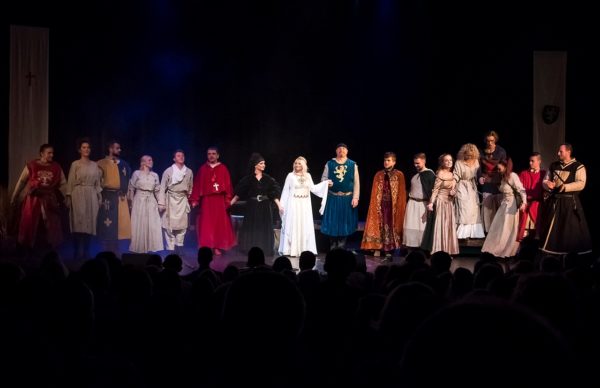 Eva tancovala vo viacerých televíznych projektoch – Československo má Talent, Bailando, Showdance a na Eurovizii robila tanečný sprievod Tomášovi Bezdedovi. Vystupovala v Dubaji, Slovinsku, Nemecku, Rakúsku a v Českej republike.
"V predstavení sa mi tancuje veľmi dobre. Choreografka Beáta Oleárniková odviedla veľmi dobrú prácu, jej choreografie sa mi tancujú s ľahkosťou a to i napriek tomu, že na javisku máme málo priestoru. Plus fakt, že sme veľmi dobrá partička ľudí prispieva k tomu, že si každé jedno predstavenie osobitne užívam. Dobrá nálada je vždy zaručená. Často si vravíme, že keby bola možnosť predávať lístky aj do zákulisia, bolo by nonstop vypredané…" smeje sa Eva Horváthová.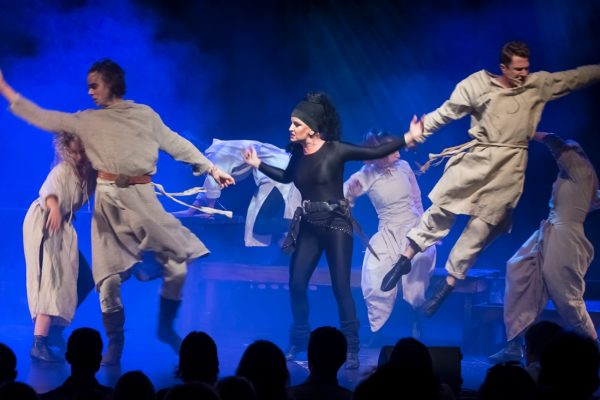 Tanečníčku Máriu Jurányiovú, ktorá je v druhom stave, vystriedala 21-ročná Kristína Oleárniková, ktorá študuje tanec v rakúskom Linzi. Účinkovala v tanečných muzikáloch ako Stromy v réžii Tiny Raševovej a Leví kráľ v choreografii Mariky Tóthovej.
"Síce účinkujem v tejto verzii muzikálu iba krátko, patrí však k mojim obľúbeným od roku 2011, kedy sa po prvýkrát objavil na scéne. V tom čase som si tam dokonca párkrát aj zahrala. Muzikál mi veľmi prirástol k srdcu a preto by som sa mu okrem iného chcela venovať aj naďalej," uzatvára Kristína Oleárniková.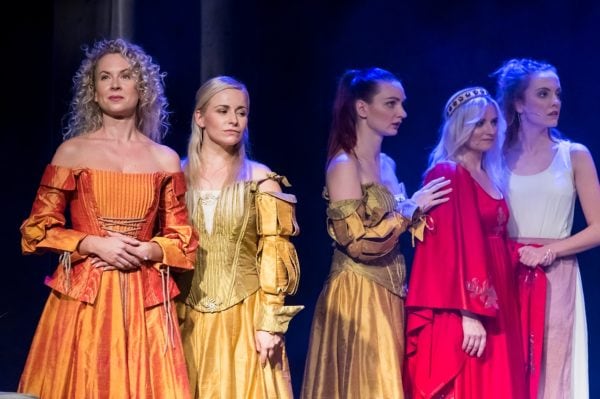 Historický príbeh jedného z najznámejších stredovekých veľmožov z pera autorov Ľuba Horňáka a Doda Gombára sa hrá každý mesiac v divadle Wüstenrot v Dome odborov Istropolis v Bratislave. Usporiadateľ pripravil špeciálnu ponuku. Ak si kúpite 3 vstupenky, štvrtú dostanete zadarmo. Vstupenky na muzikál Matúš Čák Trenčiansky si môžete kúpiť na www.ticketportal.sk https://www.ticketportal.sk/Event/Muzikal_Matus_Cak_Trenciansky?fbclid=IwAR1zu3qXcwhA_cVW9jlspgiRbUKslPVnMhQTiulE04SQXlyv3it8vDL8Y a v divadle Wüstenrot v Bratislave.
Zdroj: NK Factory