Vydat se s TATA BOJS a DEKKADANCERS do budoucnosti a cestovat v čase tam i zpět. To vše zažijí návštěvníci letní scény Azyl78 díky audiovizuálnímu tanečnímu koncertu Velký třesk ! V představení TATA BOJS odvypráví příběh skladbami z nejnovějšího alba Jedna nula, ale i jejich nadčasového Nanoalba z roku 2004 a DEKKADANCERS jeho děj zatančí. Společný počin muzikantů a tanečníků spojí melodičnost, hravost, vtip i vážná témata s radostí z pohybu a vizuálním zážitkem umocněným projekcí. Nový projekt se scénografií Milana Caise má premiéru 15. června v prostoru šapitó Jatek78 na Výstavišti Praha. Během léta se dočká pěti repríz, vstupenky jsou v prodeji na www.jatka78.cz.
TATA BOJS čerstvě ocenění cenou Anděl v kategorii kapela roku říkají, že při představě kruhové manéže Azylu78 vidí jak vizuálně atraktivní scénu, tak také výzvu: "S Tata Bojs v cirkuse moc často nehrajeme,takže nám to přišlo jako zajímavé místo, kde v létě vystoupit. Těšíme se na kruhové šapitó a diváky vestoosmdesáti stupních dokola. Což už je hodně za bodem varu…" glosuje s úsměvem frontman Milan Cais.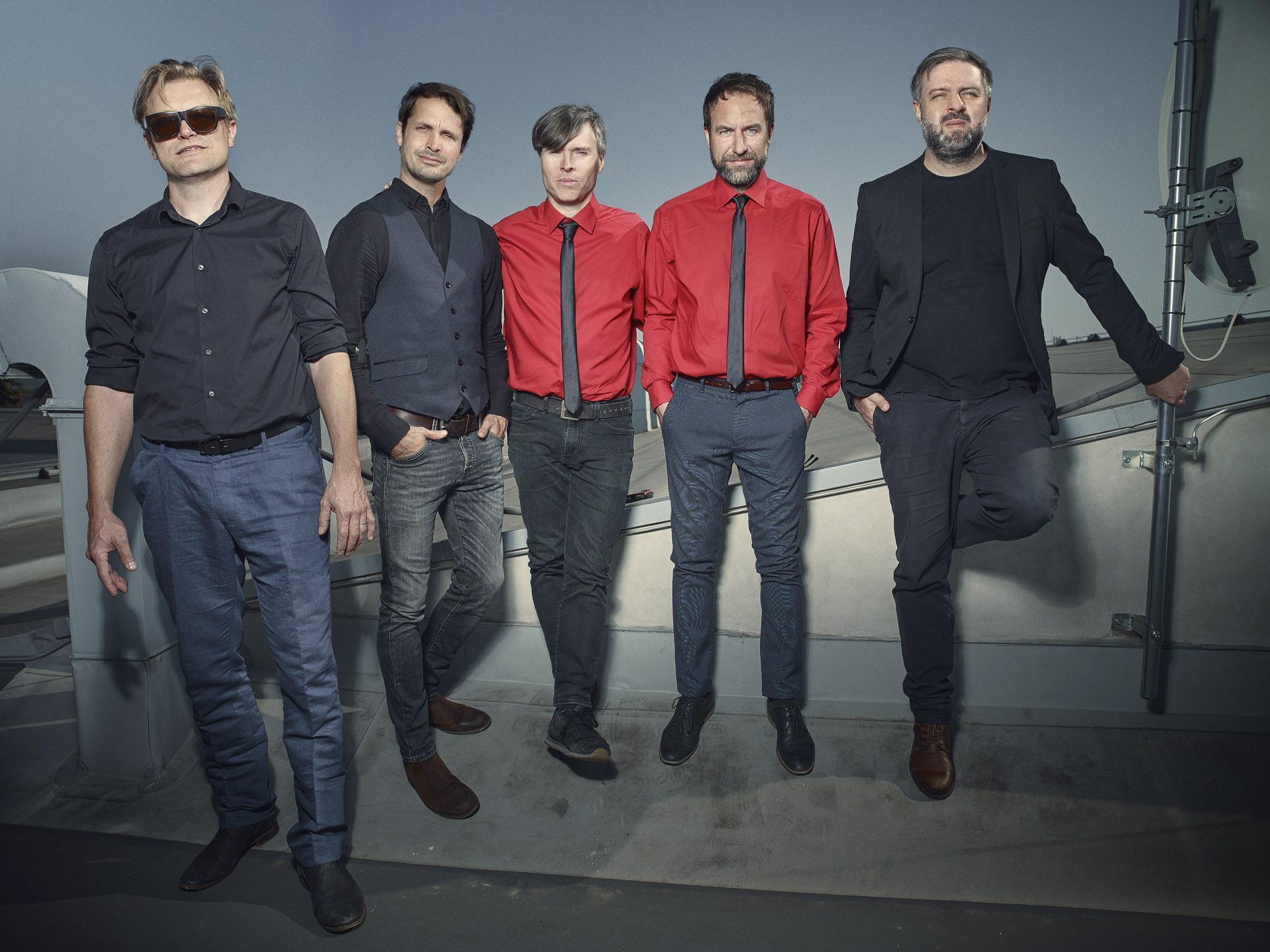 "Jsou to výborní muzikanti, kteří mají krásné vizuální představy a vůbec nejsou proti jakýmkoliv našim návrhům. Naopak. Hrozně je baví propojení s tancem a chtějí, aby to ladilo s příběhem. Oni nedělají jen tak normální desku. V rámci alba je děj, který znázorňují hudbou a texty a my ho doplňujeme tancem. Je to příjemná spolupráce," řekl Štěpán Pechar, umělecký šéf DEKKADANCERS, kteří jsou domovskýmsouborem divadla Jatka78.
Album Jedna nula, které vyšlo u Supraphonu na LP, CD i digitálně (a je k dispozici zde), vybízí ke kontemplaci nad stavem světa i k zamyšlení nad sebou. Jednička tu symbolizuje "něco" a nula naproti tomu "nic". Je to hra kontrastů, kterou spojuje velký třesk. Děj startuje v blízké budoucnosti, okolo 2034, kdy digitální technologie ovládly do značné míry naše životy a dokonce mají i jistou převahu. Jak je u TATA BOJS zvykem, ve skladbách srozumitelně a vtipně filozofují a hrají si se slovy.
Spolupráce TATA BOJS s DEKKADANCERS začala v roce 2005. "Tenkrát nás pozvali do Ponce, kdeztvárnili tancem náš příběh Nanoalba a nazvali to Nanopicture. Byli jsme nadšeni. Řekli jsme si, že by bylofajn zkusit to udělat na živo, kdy my budeme hrát a oni tančit," říká Milan Cais. DEKKADANCERS se podíleli na natáčení několika i klipůTATA BOJS. Z těch nejznámějších písní jmenujme Opakování, Homo demo nebo speciální patnáctiminutové video natočené pro virtuální realitu kamerou snímající prostor 360 stupňů. Také vystupovali jako zvláštní hosté na některých výjimečných koncertech, které s oblibou pořádají. "Gró celého parťáctví mezi oběma skupinami se od začátku točí okolo Nanoalba. Tam přeskočila první jiskra, když Tom Rychetský a Viktor Konvalinka dali s TATA BOJS dohromady scénické provedení téhle desky. Projekt to byl úspěšný,Nanoalbum je navíc nadčasové, takže se v budoucnu celá show ještě několikrát zopakovala a vždycky bylo vyprodáno," uzavírá za DEKKADANCERS Marek Svobodník.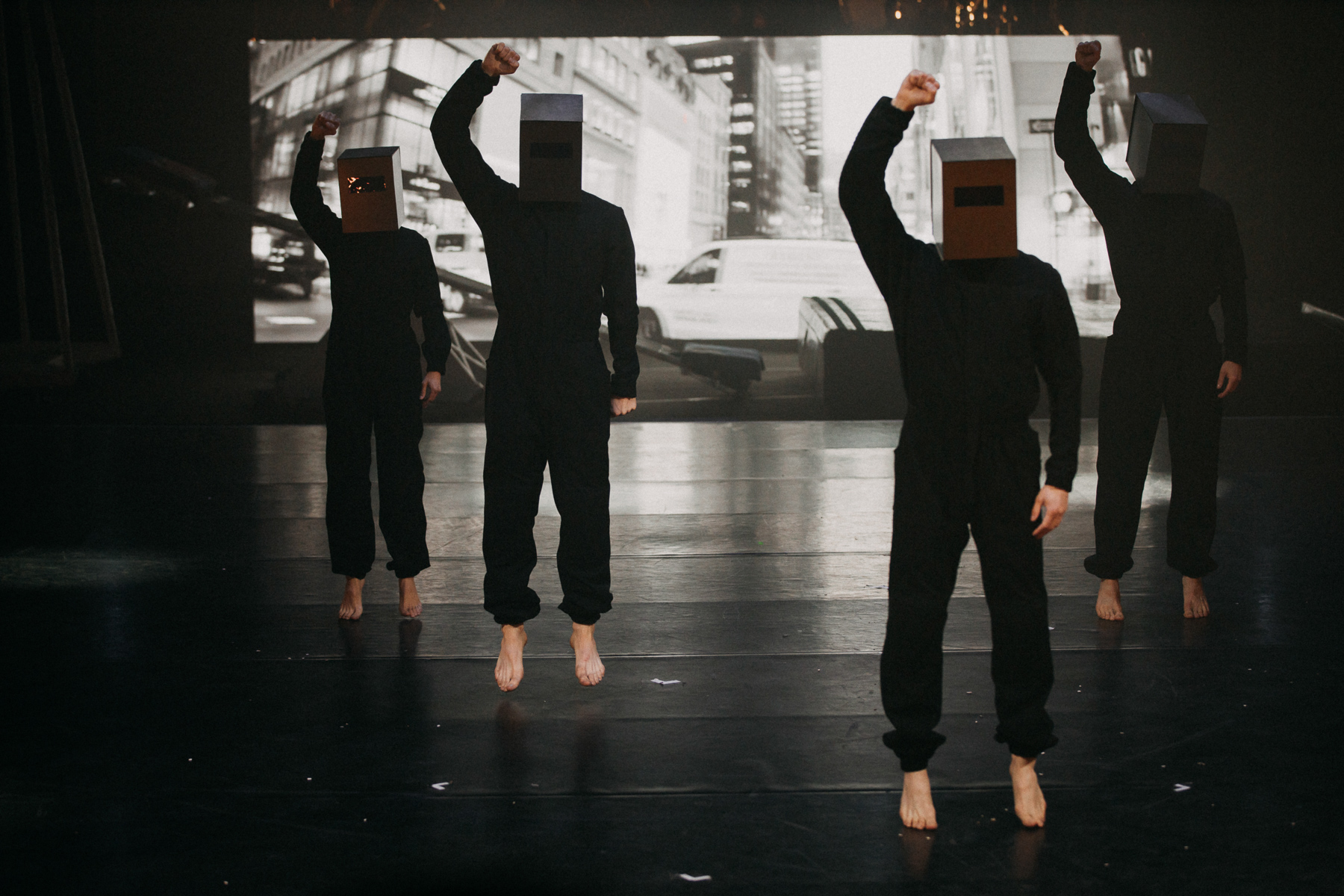 Azyl78 ovládne symbolický koncert Velký třesk ! celkem šestkrát a to v termínech 15.–17. června a 5.–7. července. Během léta nový prostor Jatek78 pro 500 až 800 diváků pohostí i dalších 18 uskupení a divadel. Z těch hudebních je na programu: temperamentní Italská noc, koncert vážné hudby v podání orchestru PKF – Prague Philharmonia či koncert zpěvačky Anety Langerové Dvě slunce aneb Jak krásné je býtmilován v rámci jejího letního koncertního turné s kapelou a smyčcovým triem.
V Azylu78 vystoupí Cirk La Putyka, berlínský Analog, Tata Bojs & DEKKADANCERS, AmerikánkaViktora Tauše, Městská divadla pražská, Divadlo pod Palmovkou, Divadlo Na zábradlí, Divadlo Minor, Vosto5, Činoherní klub, Lenka Vagnerová & Company, Pražský komorní balet, PKF – PraguePhilharmonia, Divadlo Husa na provázku, Divadlo Letí, Studio Ypsilon, Aneta Langerová a další.
Pořízení stanu bylo podpořeno investičním grantem Magistrátu hlavního města Prahy. Letní scéna Azyl78 se koná pod záštitou radní pro kulturu hlavního města Prahy Hany Třeštíkové.
Vstupenky a program najdete na www.jatka78.cz.
Zdroj: TS