Koncom minulého roka zverejnila Blanch nový album Veracity pod značkou Slnko Records. Pred mesiacom ho naživo predstavila na festivale Pohoda a v týchto dňoch album vychádza aj na vinyle.
"Veracity je protikladom môjho debutu Delusion. Protiklad je v pohľade a vnímaní tém, ktoré na albume rozoberám. Pristupujem k nim so získaným nadhľadom z minulosti. Jeho tvorba a dokončenie bolo pre mňa dôležité a oslobodzujúce po mnohých stránkach," prezrádza o svojom druhom štúdiovom album Veracity speváčka, skladateľka a gitaristka Bianca Macková.
Jej texty mávajú charakter najúprimnejšej spovede. Za rôzne frázy či metafory ukrýva tie najhlbšie pocity, o ktorých často nehovorí nahlas. Uvedomuje si, že ide s kožou na trh a o to zraniteľnejšie pôsobí. Avšak, pre jej vnútornú očistu je práve tento spôsob sebaprezentácie kľúčový. Ostáva mu verná aj v ďalšej tvorbe, stačí si vypočuť album Veracity, ktorý vyšiel ešte v závere minulého roka.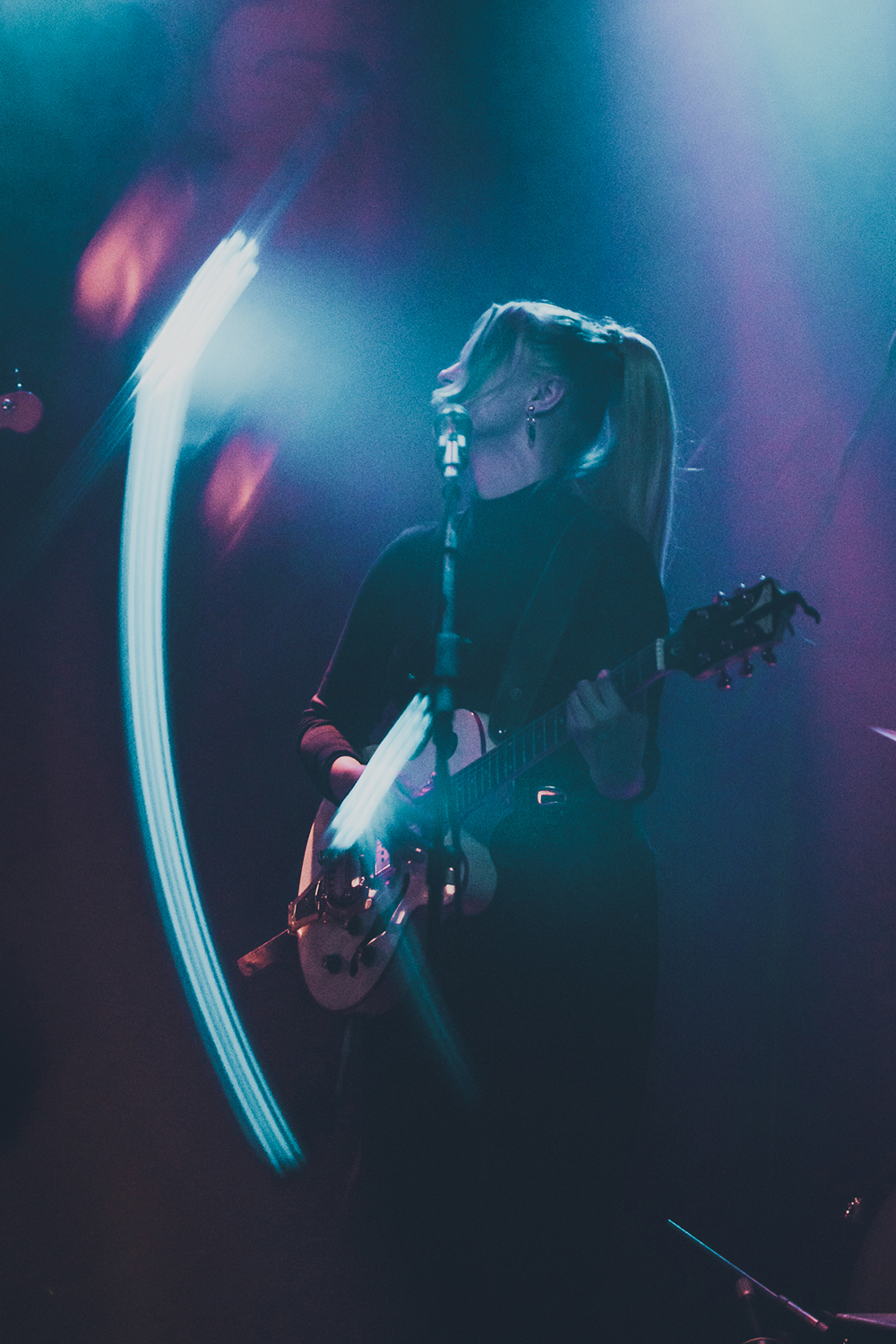 Bianca Macková, zakladateľka a tvár skupiny Blanch, s každým ďalším muzikantským (k)rokom podčiarkuje vlastnú umeleckú vyzretosť a jedinečnosť. Je tak názorným príkladom tvrdenia, že pokiaľ niečo robíte poctivo, s láskou a pokorou, uspejete. V prípade talentovanej Biancy Mackovej to platí dvojnásobne. Rodená Kysučanka sa hudbe venuje od šiestich rokov. Začínala s hrou na klavíri, ale netrvalo ani tri roky a objavila čaro gitary. Tá ju celkom prirodzene postupne naviedla k písaniu vlastných textov, v čom sa ozaj našla. O desať rokov neskôr už skladala hudbu ako ostrieľaná profesionálka a začala i pravidelne koncertovať.
Bianca veľmi skoro zistila, čo ju napĺňa, baví, kam chce v živote smerovať. Vďaka silnému umeleckému cíteniu takisto pochopila, že svojou hudbou dokáže ovplyvniť druhých. "Verím, že tým, aké osobné a citlivé sú moje výpovede, viem pomôcť ľuďom, ktorí si prechádzajú niečím podobným. To je veľká, ale zároveň krásna zodpovednosť." Speváčkini fanúšikovia, ako i odborná verejnosť, si ju za to aj patrične cenia. Pripomeňme si, že za rok 2018 si Bianca vyslúžila nomináciu v dvoch kategóriách na Radio_Head Awards a jej tvorbu ohodnotila i nadácia Advance Investments.
Jednou z najväčších devíz Biancy Mackovej je schopnosť prepájania vecí v ten správny čas. Potvrdilo sa to aj pri nahrávaní albumu Veracity: "Môj každodenný život bol opäť tým najsilnejším zdrojom inšpirácie. Texty totiž píšem vždy z vlastnej skúsenosti. Väčšina piesní na albume vznikla prekvapivo pred a počas tvorby debutu Delusion. Najstaršia pesnička Things má päť rokov. Skladby Circles a Your mind som napísala pred štyrmi rokmi."
Hudobníčka, ktorej farbu hlasu najčastejšie prirovnávajú k Elene Tonra z kapely Daughter, cítila, že mnohé veci v nej musia dozrieť: "Veľakrát sa mi stalo, že text, ktorý som napísala, mi začal dávať zmysel až mesiace po jeho vzniku. Zaujímavé je, že opisoval to, čo sa v budúcnosti aj stalo."
Blanch prvotne vznikal ako sólový projekt, z ktorého sa časom vyprofilovala stála štvorčlenná formácia. Okrem Biancy Mackovej sú členmi kapely i Marek Votruba (gitara, keys), Jakub Kolesár (basgitara, bass synth) a Dominik Špuler (bicie). V tejto zostave sa v štúdiovom prevedení po prvýkrát objavili na poslednej skladbe z debutu Delusion (2019), dnes už bodujú s novinkou Veracity.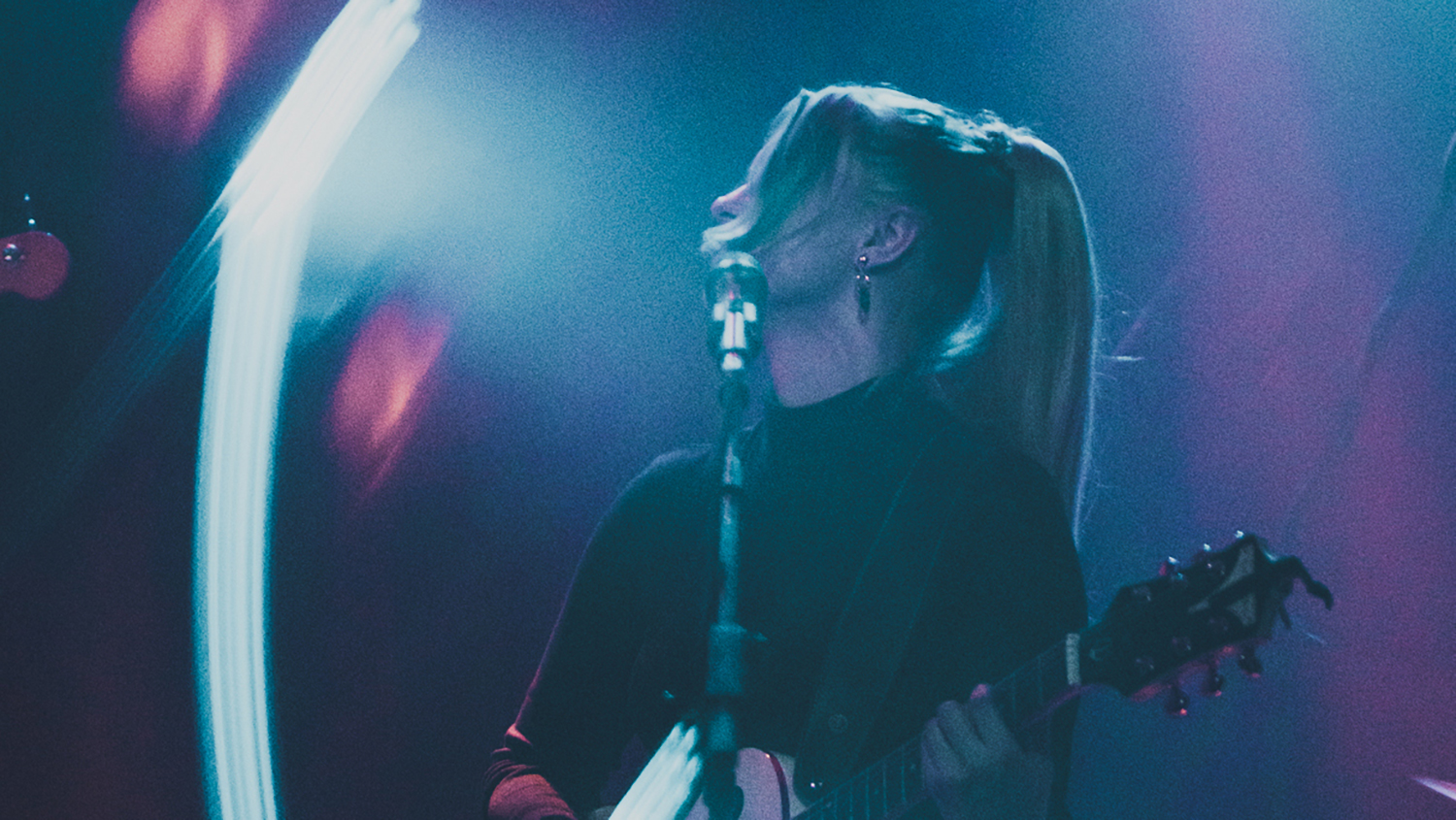 Bianca sa však realizuje aj na ďalších frontoch. Z jej novej vášne k tvoreniu beatov vzišlo dokonca sólové EP, ktoré plánuje vydať v najbližších mesiacoch. Okrem toho spoločne so spevákom Duchom vydali v máji minulého roka s projektom NOXORI album Indigo Waters.
Napriek tomu, že pri skladaní piesní uprednostní väčšinou angličtinu, v budúcnosti chce vydať single aj v rodnom jazyku. "Zopár textov v slovenčine som napísala. I spolupráce, ktoré mám za sebou, sú v slovenčine. Slovenčine sa nebránim, ale takisto sa do nej nenútim. Ak mám chuť a nápad, prečo nie? Myslím si, že s týmto prístupom moje piesne i texty ostávajú čo najviac autentické."