Vo februári sme sa s ťažkým srdcom rozlúčili s DJom, producentom a kamarátom Thomasom Coastlinom, ktorý bol neodmysliteľnou súčasťou Transmission Festivalu od roku 2013. Jeho povestné warm up sety, ktorými otváral noc v O2 arene navždy zostanú vryté do sŕdc a pamäte mnohých fanúšikov.
Thomas bojoval s rakovinou, ale aj napriek tomu sršal pozitívnou energiou. Počas liečby prišiel s krásnou myšlienkou pomáhať vďaka hudbe onkológiám a viackrát uskutočnil charitatívne party so zbierkou pod hlavičkou "Trancer Against Cancer".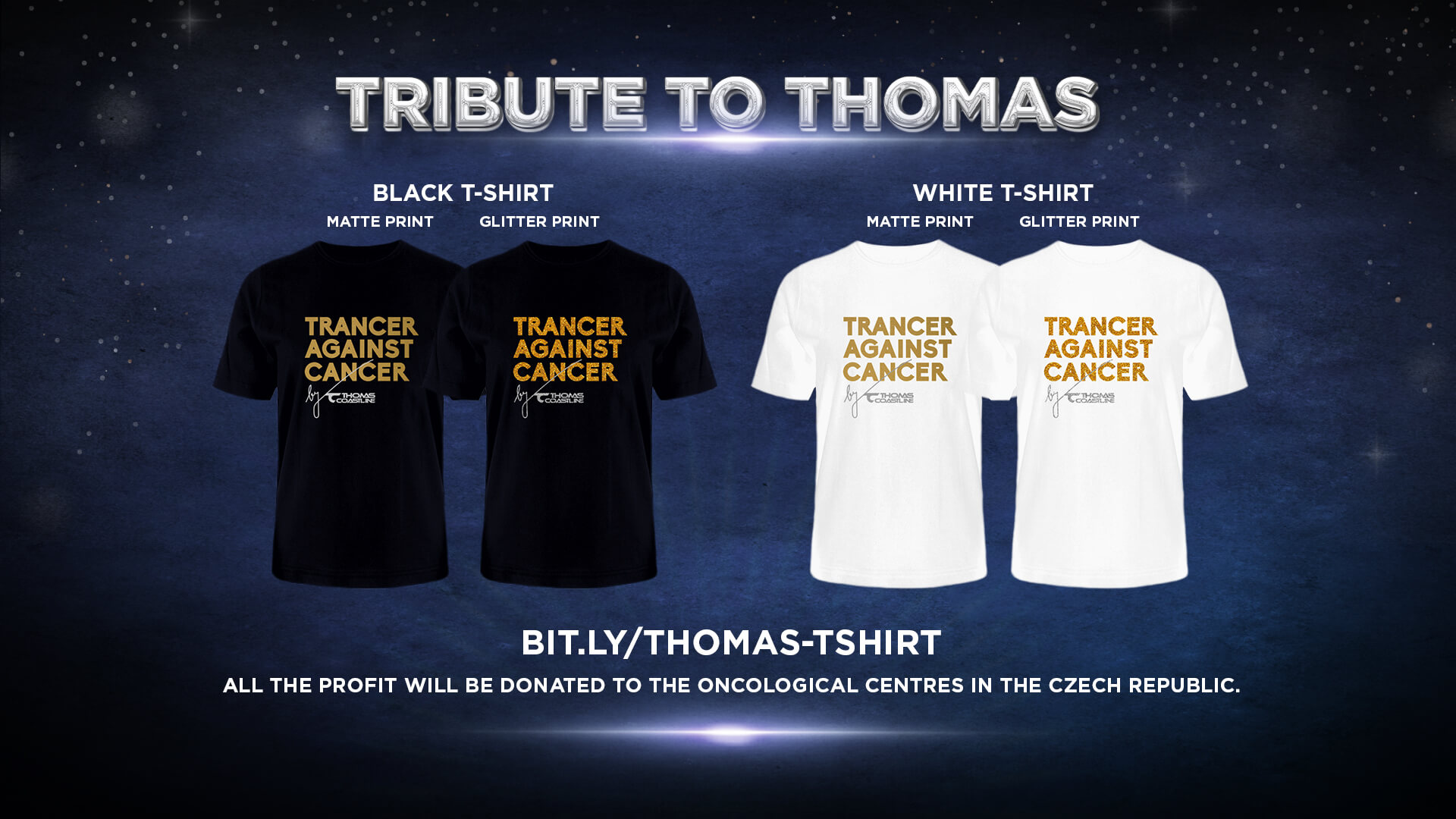 Thomas nechcel, aby sme smútili, jeho prianím bola oslava života. Preto sme za spolupráce domácich, ale aj svetových DJov pripravili špeciálnu online poctu s charitatívnym rozmerom "TRIBUTE TO THOMAS".
Viac ako 24 hodinový live stream odštartuje v piatok 9.4.2021 o 18:00 na YouTube a Twitch kanáloch Transmission Festivalu setom Thomasovho priateľa a kolegu Luigiho di Mare, s ktorým spoločne tvorili projekt D3light. V piatok okrem neho svoje sety odohrajú Elevven, Michael Burian, Dennis Sheperd, Super8 & Tab, Jorn Van Deynhoven, Artento Divini a ReOrder. V noci si pripomenieme Thomasove vystúpenia v O2 arene.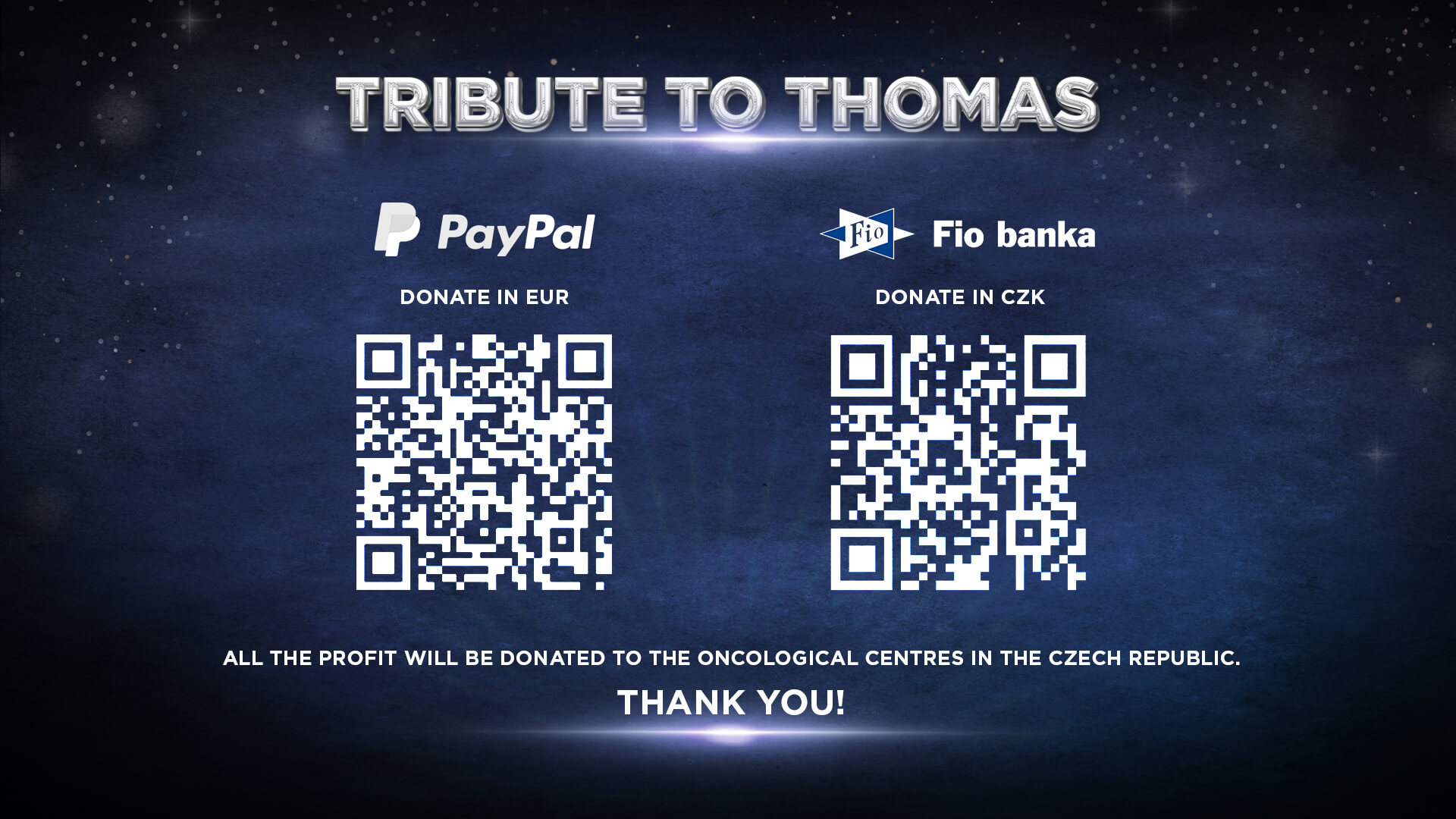 Sobotňajšie ráno bude otvárať Marc Van Gale, ktorý svojou účasťou podporil aj predchádzajúce aktivity "Trancer Against Cancer". So setmi zo svojho štúdia ďalej prispeli Pinkque, ProggyBoy, BiXX, XiJaro & Pitch, Alessandra Roncone, Rodg, Ruben De Ronde, KhoMha, Orjan Nilsen, Whiteno1se a ďalší. Tomáša si počas live streamu pripomenú aj jeho priatelia, kolegovia a fanúšikovia.
"TRIBUTE TO THOMAS" má okrem spomienky na Thomasa aj charitatívny rozmer. Limitovaná kolekcia tričiek "TRANCER AGAINST CANCER" je práve teraz dostupná na objednávku TU až do nasledujúceho mesiaca. Tričká budú vyrobené až po ukončení zbierky, aby sa zodpovedne nakladalo s financiami, ktoré sa vyzbierajú. Okrem ekonomického rozmeru je toto riešenie zároveň aj veľmi šetrné k prírode, pretože žiadne tričká nezostanú ležať na sklade. Tričká sú vyrobené z bio bavlny s vyššou gramážou. Na výber máte z dvoch rôznych farieb (biela a čierna) a potlače nápisu (glitter alebo matný) a rôznych veľkostí. Výrobná cena trička je 10€ a predajná cena je 20€, takže presne polovica ceny poputuje na boj proti rakovine. Tričko zakúpite po kliknutí SEM.
Do verejnej zbierky, ktorej výťažok poputuje na pomoc pri liečbe rakoviny, sa môžete zapojiť aj bez kúpy trička. Prispieť môžete ľubovoľnou sumou na transparentný účet vedený vo Fio Banke 2901949271/2010 (IBAN: CZ3320100000002901949271, BIC/SWIFT: FIOBCZPPXXX).
Ak je pre vás pohodlnejšia platba cez PayPal, môžete svoj príspevok zaslať SEM.
Pomôžte nám pomáhať a zaspomínajte si v piatok a v sobotu spolu s nami na bojovníka Thomasa!
www.youtube.com/TransmissionFestival
www.twitch.tv/TransmissionFest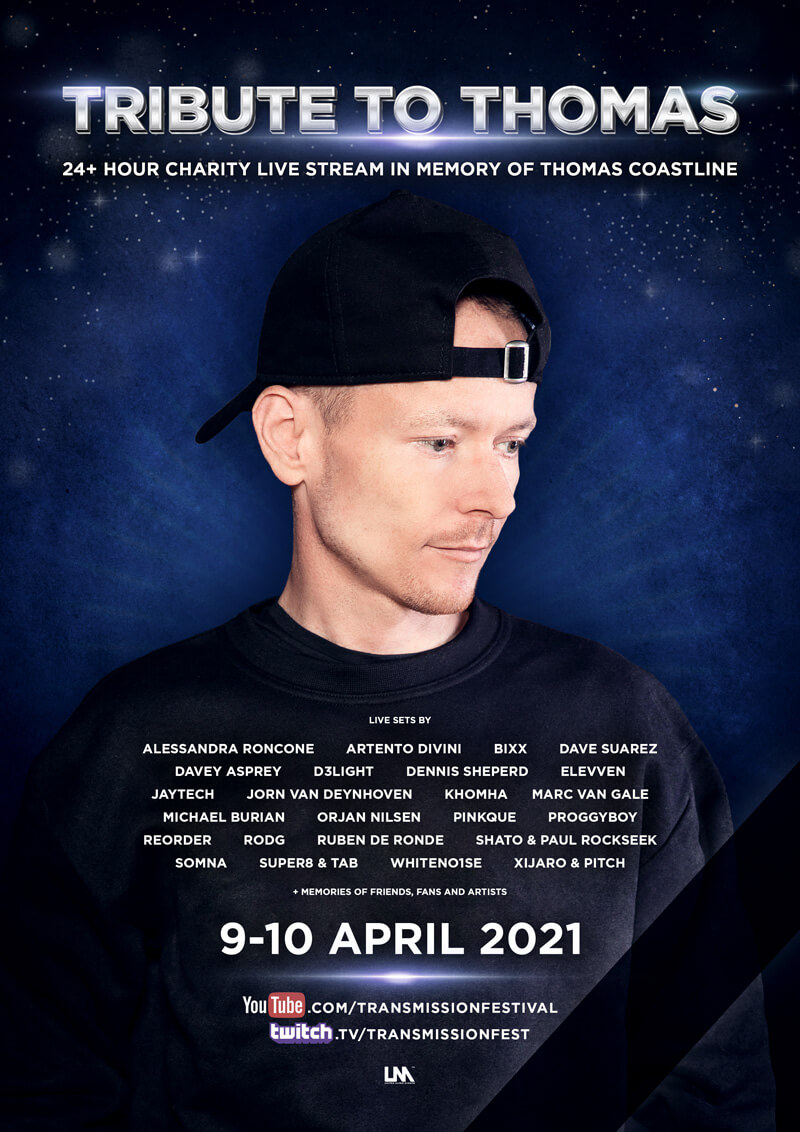 Zdroj: UNITED MUSIC