Predposledný júlový víkend sa v priestoroch stredovekej pevnosti v Komárne konal už tretí ročník multižánrového festivalu Basement. Zameraný je hlavne na drumandbass a elektronickú hudbu, tento rok bol novinkou Multigenre Stage s headlinermi ako sú Prago Union a WWW.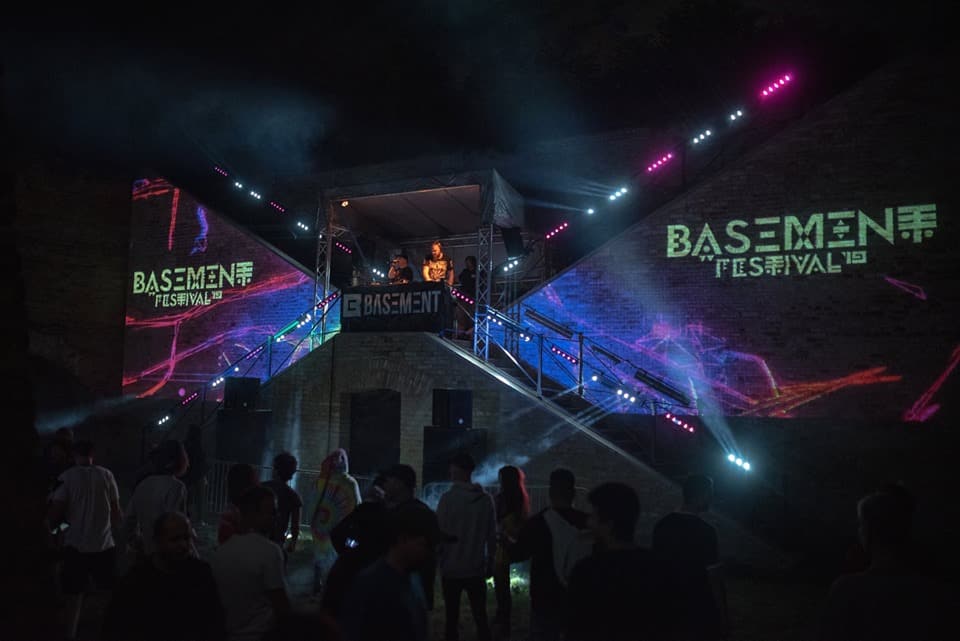 Prvé, čo treba určite spomenúť, je úžasné prostredie, v ktorom sa komárňanský festival konal. Pevnosť vybudovaná v šestnástom storočí má na konte niekoľko prvenstiev. V osemnástom storočí to bol najväčší stavebný komplex v Rakúsko-Uhorsku, a dodnes je najväčším fortifikačným komplexom na Slovensku. Po stredoveku a protitureckých vojskách tu prebývali tie sovietske, a neskôr aj slovenské. Ktovie, či im niekedy napadlo, ako sa bude pevnosť využívať po ich odchode. Vojaci pevnosť nechali značne zdevastovanú a organizátori Basementu si zaslúžia veľký rešpekt za to, ako sa im ju podarilo aspoň sčasti sfunkčniť. Na zábavu nám pripravili tri pódia, kde sme mohli tancovať do bieleho rána. Na začiatku areálu bol postavený Multigenre stage, ktorý poskytoval zázemie hlavne účinkujúcim mimo drum and bassu. V piatok podvečer nám tu svoje umenie predviedol FVLCRVM. Ten je pravdepodobne zvyknutý hrávať v neskorších hodinách, napriek tomu nám ukázal, prečo patrí k najlepším slovenským producentom súčasnosti. Navodil tú správnu náladu, a my sme sa pobrali ďalej objavovať tento nezvyčajný areál, aby sme sa sem neskôr mohli vrátiť na už spomínaný hip-hop.
Z úvodného pódia sa pokračovalo na hlavné nádvorie, ktorému na príjemnom trávnatom povrchu kraľoval pôvabný psytrance stage. Ten sa nezastavil počas celého festivalu, cez deň sa tu dalo príjemne zrelaxovať a v noci odletieť na vlnách psytrancových rytmov. Čerešničkou na torte bol masér, ktorý sa v piatok večer rozhodol záujemcom dávať masáže priamo na trávnatom parkete. Na chvíľku sme sa pristavili aj my, ale nedalo nám to, a pobrali sme do zadnej časti areálu, kde sa nachádzalo hlavné centrum diania, a to Bastion Stage. Tu sa počas celého festivalu odohrávalo to pravé dnb šialenstvo, na ktoré sme sa tak tešili. Stage vyzeral skvelo, tvorilo ho dvojité schodisko s plošinkou, kde sa striedali DJs. Celé to samozrejme dopĺňali takticky rozložené svetlá, ktoré všetkému dodali tú pravú atmosféru. Večer sa táto časť pevnosti premenila na skutočný rave. V piatok večer si tu prišli na svoje hlavne fanúšikovia tvrdších setov, najprv sa tu vybláznil Savage, po ňom nastal masaker v podaní Trashmachine. V sobotu sme mali tú česť vychutnať si nádherné vokály speváčky Katie zo stále populárnejšieho dua Koven. Výborný bol aj set skúseného českého producenta Volume Plus.
Festival sa počas oboch dní vyznačoval naozaj horúcim letným počasím. Kto chcel, mohol sa ísť schladiť na neďaleké kúpalisko alebo sa ísť prejsť do mesta. Hoci bol denný program redší ako sme zvyknutí na väčších festivaloch, niečo sa vždy dalo nájsť. Na hlavnom nádvorí bol pripravený BMX park, kde sa dalo vyšantiť s bicyklami na rampách. Schátrané miestnosti okolo nádvoria boli premenené na galérie a tvorivé dielne. Pozoruhodný bol workshop občianskeho združenia PureLove zameraný na výrobu ekopeňaženiek z použitých tetrapakov. Takisto sa dalo uchýliť do príjemného tieňa chill out zóny s čajovňou, ktorá ponúkala širokú škálu osviežujúcich nápojov.
Celkovo v nás zanechal festival výborný dojem. Je síce vidno, že je ešte iba na začiatku, má však obrovský potenciál, a my dúfame, že každým rokom priláka viac a viac ľudí. Určite sa na ňom našli veci, na ktorých by sa ešte dalo popracovať, ale celková atmosféra to dostatočne vynahradila. Organizátorom prajeme pevné nervy a vidíme sa o rok!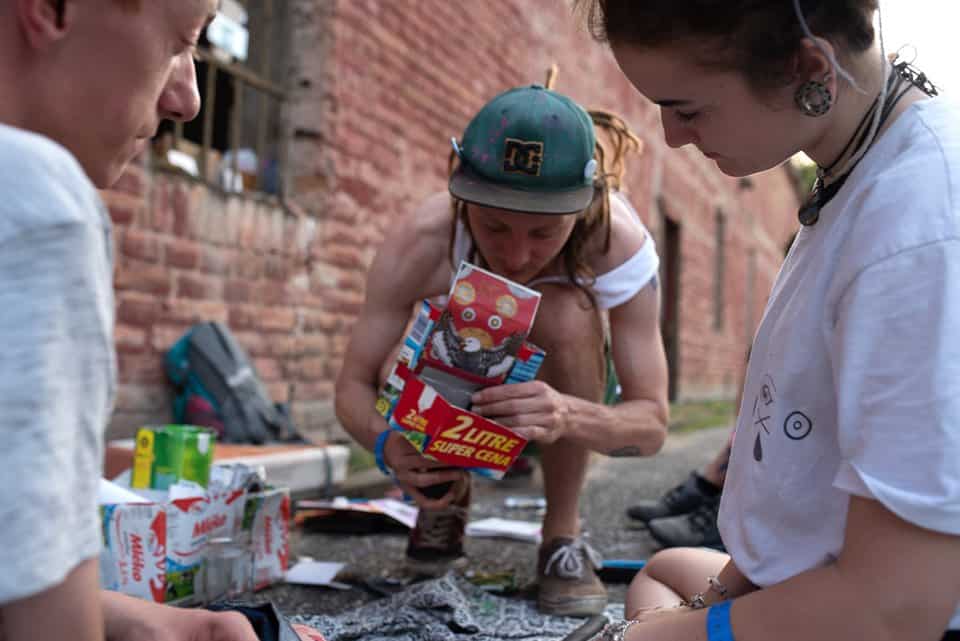 Napísala: Tamara Zaťková
Foto: Michal Dzubina/Floe Fotography