Protože se kvůli pandemické situaci nemohou konat koncerty s publikem, organizátoři tradičních akcí Prague International Bluenights a BlueFest se letos rozhodli tyto projekty spojit a uskutečnit pod názvem BlueFest online, který bude 6. května od 19:00 hodin živě přenášen na sociálních sítí partnerů i účinkujících. Na festivalu vystoupí Peter Lipa, Flamengo Reunion Session & Karel Kahovec, Ivan Hlas, Tonya Graves, Dan Bárta a více než desítka dalších českých i zahraničních hvězd.
Kvůli celosvětové pandemické situaci se nemohou již více než rok konat koncerty s publikem, a tak se produkční agentura Liver Music rozhodla po důkladném přemýšlení a prověření situace své dlouholeté projekty Prague International Bluenights a BlueFest propojit pod názvem BlueFest online a uspořádat jej, jak již z názvu vyplývá, v online podobě.
"Již jsme nad touto variantou přemýšleli vloni, ale nakonec jsme se rozhodli zachovat původní záměr. To ale pramenilo z našeho pocitu vloni v létě, že akce v roce 2021 budou moct probíhat bez omezení. Bohužel jsme se velmi spletli a COVID podcenili," říká ředitel agentury Liver Music Radim Svatoň.
"BlueFest online bude festival, který má jako hlavní cíl podpořit českou hudební scénu a zároveň potěšit fanoušky kvalitní hudby v této nelehké době. Za sekundární cíle pak považujeme podporu dalších kulturních profesí, které se na festivalu budou podílet, jakož i podporu zahraničních jmen. Cílem je samozřejmě také kulturně obohatit vyprahlou hudební scénu, potěšit nejen bluesové diváky a představit blues širší veřejnosti, " vysvětluje Petr Pošvic, který má na starost produkci festivalu.
Na mezinárodním festivalu BlueFest online, který bude vysílán živě z Lucerna Music Baru 6. května od 19:00 hodin,a jenž se koná za podpory hlavního města Prahy a Ministerstva kultury ČR, vystoupí z domácí hudební scény například Peter Lipa, Flamengo Reunion Session & Karel Kahovec, Ivan Hlas Trio, minus123minut, Tonya Graves, Dan Bárta, Gipsy.cz, The Atavists a mnoho dalších. Ze zahraničních interpretů se mohou diváci těšit například na americkou kapelu Southern Avenue, jejíž debutové album se v americkém žebříčku Billboard Top Blues Albums Chart vyšplhalo na 6. místo a v iTunes Blues Chart na 1. místo či na britskou kapelu Wille and the Bandits, kterou BBC Radio 1 uvedlo v první desítce nejlepších kapel na festivalu Glastonbury 2014.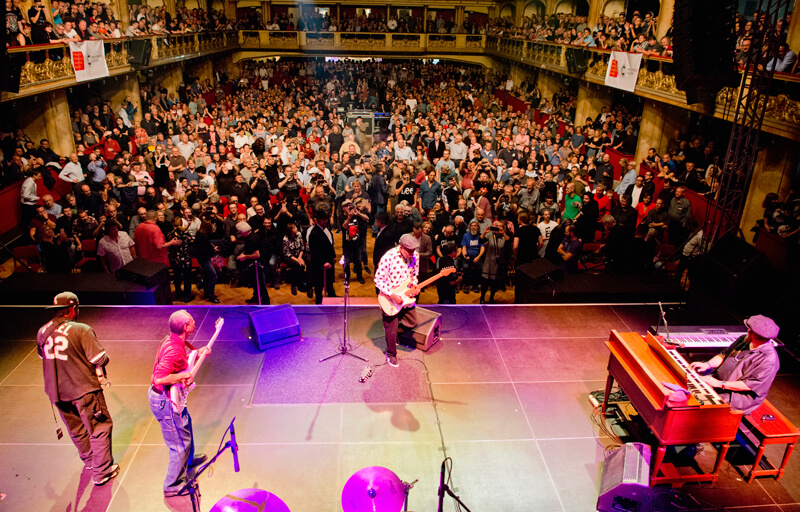 "Jednání ještě stále probíhají i s dalšími interprety, ale primárně se zaměřujeme na zahraniční interprety, kteří měli v rámci našich projektů v roce 2020 či 2021 vystoupit, ale kvůli současné situaci nemohli," říká Radim Svatoň.
"Letošní festival BlueFest online bude vysílán zdarma na YouTube či také na facebookových stránkách interpretů a partnerů, ale budou-li diváci chtít, budou mít možnost uhradit dobrovolné online vstupné a podpořit tak hudebníky i dělníky kultury, kteří se na akci podílí," dodává produkční Pošvic.
Již od roku 2001 se pod hlavičkou projektu Prague International Bluenights koná každoročně série koncertů špičkových zahraničních hudebníků, které do pražské metropole agentura Liver Music přiváží. Na Prague Internatonal Bluenights vystoupily takové hvězdy, jako například bývalý kytarista kapely The Rolling Stones Mick Taylor se svým All Star Blues Bandem, americký bluesový kytarista, zpěvák a držitel Grammy Johnny Winter, americká zpěvačka a klávesistka Beth Hart, která spolupracovala například se Slashem či Jeff Beckem, kapela The Grande Mothers, která je složená z původních členů kapely Franka Zappy, kultovní americká undergroundová skupina The Residents a desítky dalších. Koncertní série Prague International Bluenights se stala neodlučitelnou součástí pražské hudební scény a za 20 let své historie uvedla více než stovku koncertů.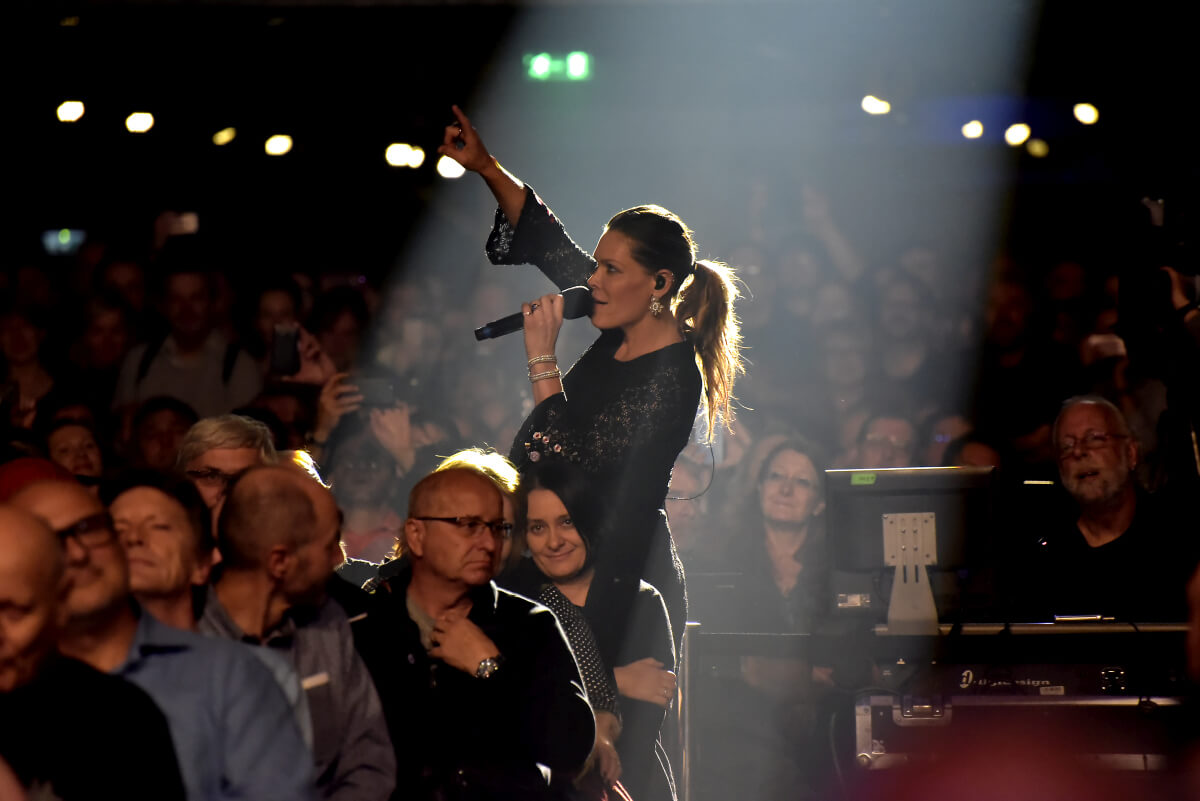 Praha do roku 2014 neměla funkční festival, který by dramaturgicky zasahoval do vod bluesové muziky, a tak organizátoři založili festival BlueFest, který vznikl ze série Prague International Bluenight jako logické vyústění dlouhodobých aktivit agentury Liver Music. Zahraniční a tuzemské kapely organizátoři vybírají podle profesionality a originality své tvorby. Kvalitní zahraniční interpreti, z nichž mnoho v Praze ještě nevystupovalo, přivážejí na tento festival to nejlepší, co lze v současnosti v daném žánru zajistit. V rámci BlueFestu v minulosti vystoupili například Buddy Guy, Keb´ Mo´, Kenny Neal, Lil´Ed, Coco Montoya a v loňském roce měl vystoupit Jeff Beck.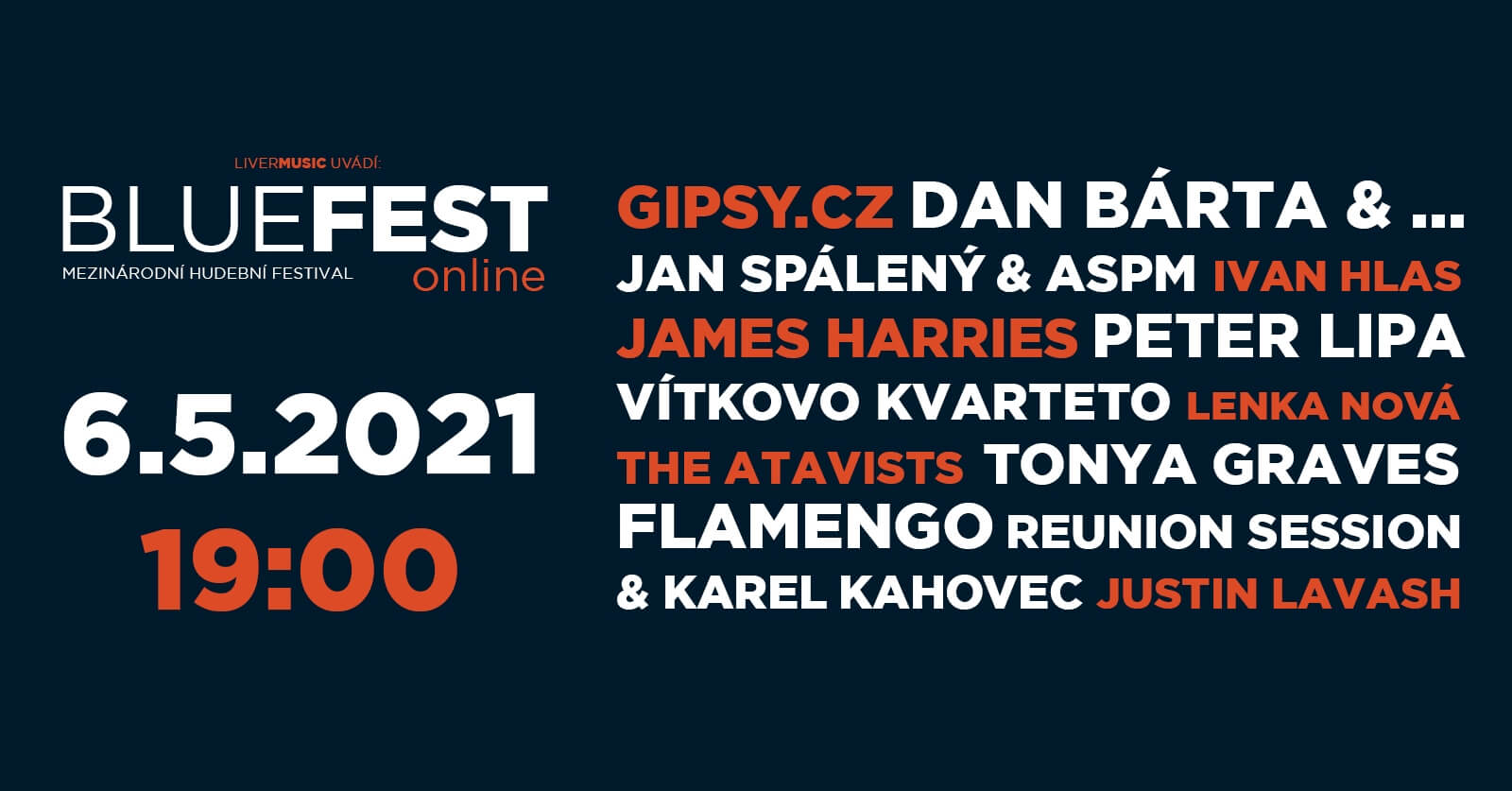 Další plánované koncerty:
Wille & The Bandits (uk) – nový termín – 28.4. 2022 (29. 4. 2021)
Praha – Zasekávák https://www.willeandthebandits.com/
Walter Trout (us) – nový termín – 4.2. 2022 (29. 5. 2021) / Uherský Brod
Blues On The Road
Walter Trout (us) – nový termín – 2.2. 2022 (31. 5. 2021) / Praha – Lucerna Music Bar
Prague International Bluenight no.:142
https://www.waltertrout.com/
Beth Hart (us), nový termín pro rok 2022 bude brzy oznámen – 9. 6. 2021 / O2 universum
Prague International Bluenight no.:145
http://www.bethhart.com
Larkin Poe (us) – nový termín – 26.5. 2022 (4. 11. 2021)
Praha – Lucerna Music Bar Prague International Bluenight no.:144
http://www.larkinpoe.com/
Zdroj: TS