Mezinárodní složení, obliba u posluchačů a hudebními publicisty stvrzená světová úroveň. To je Lukáš Oravec Orchestra, big band slovenského trumpetisty a skladatele Lukáše Oravce, který získal hned za své debutové album "Light of Blue" prestižní cenu Radio_Head Award za nejlepší jazzovou desku roku. Už za pár dní vyráží big band na velké České a Slovenské turné. Nejnovější latino album "THE SUN" svému publiku představí na osmi festivalech.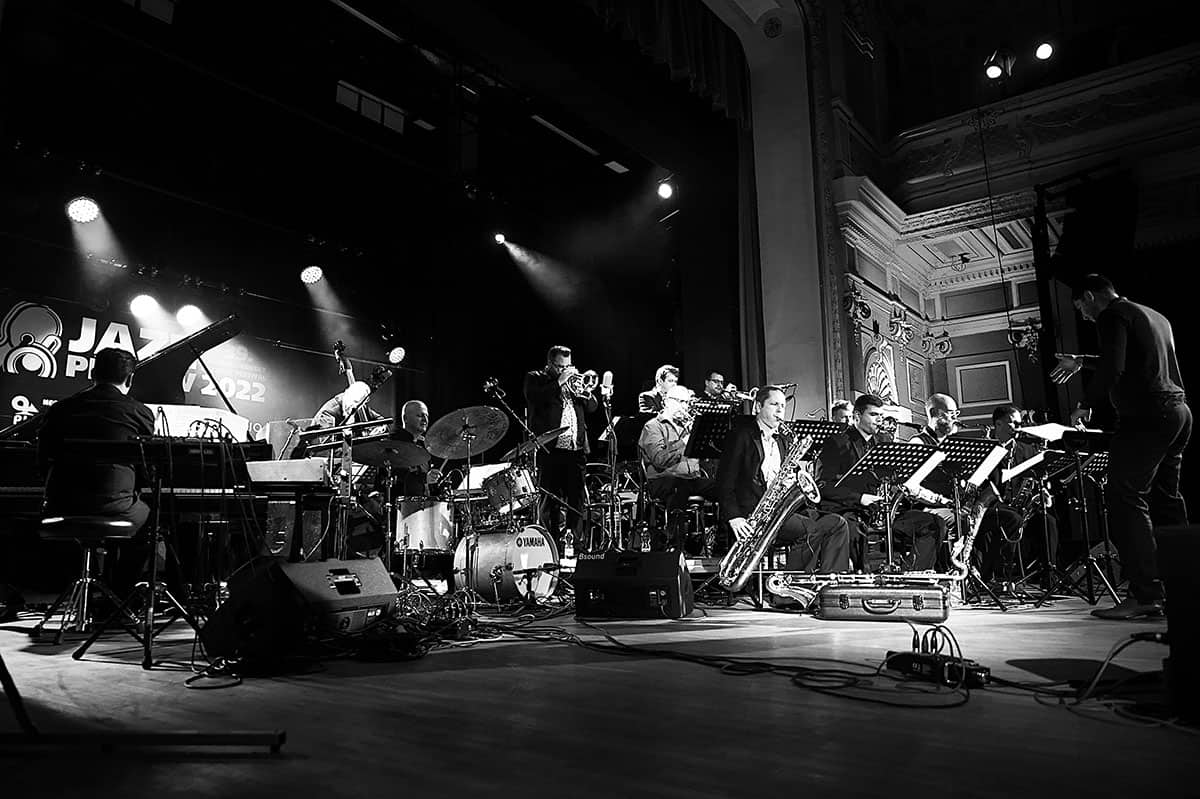 Lukáš Oravec si už před založením vlastního big bandu vybudoval silné renomé nejen na česko-slovenské, ale i evropské scéně. Kapela Lukáš Oravec Orchestra vznikla v roce 2018. "Myšlenku založit vlastní orchestr jsem někde v podvědomí nosil dlouho, ale nikdy dříve nenastala taková situace, že bych měl kolem sebe dostatek hráčů na úrovni, jež by mě uspokojovala. Ovšem jednoho dne jsem si v Brně uvědomil, že díky Janáčkově akademii múzických umění už takové muzikanty kolem sebe mám," ohlíží se kapelník za vznikem kapely. Výsledek Oravcova prozření? Moderní evropský big band, o jehož tvorbě se například publicista Jan Hocek vyjádřil jako o "hudbě plné barev, řízných, hutných i květnatých sazeb, vynalézavě frázovaných, proměnlivé dynamiky, výraziva i hustoty materie a mnohdy strhujících sól, ato i v baladách."
V čtrnáctičlenném uskupení účinkují přední hudebníci z Česka, Slovenska, Německa, Maďarska a USA. Významným skladatelským vkladem přispívá do repertoáru sám kapelník, důležitou postavou big bandu je rovněž kontrabasista Pavel Klimashevski, který se ujal zároveň pozice dirigenta. Repertoár orchestru však svými kompozicemi obohacují téměř všichni členové orchestru. Zmíněný úspěch prvního alba kapelu neukolébal, právě naopak. Repertoár se rozrostl o další řadu autorských skladeb, které v roce 2023 vyšly na albu The Sun stylizovaném do latiny. Zvuk alba obohatil americký perkusista Sammy Figueroa, jenž spolupracoval například s Milesem Davisem, Davidem Bowiem, ale i s královnami popu Whitney Houston a Mariah Carey. Po poslechu alba nešetřil chválou například hudební publicista Juraj Kalász, který napsal: "Nové album big bandu Lukáše Oravce je nepochybně krokem vpřed v hledání jeho hudební identity. Jazzový labužník dostává špičkový hudební zážitek ve vynikající zvukové kvalitě. A že Lukáš Oravec Orchestra hraje skvěle i naživo, mohou potvrdit například návštěvníci festivalů JazzFestBrno, City Sounds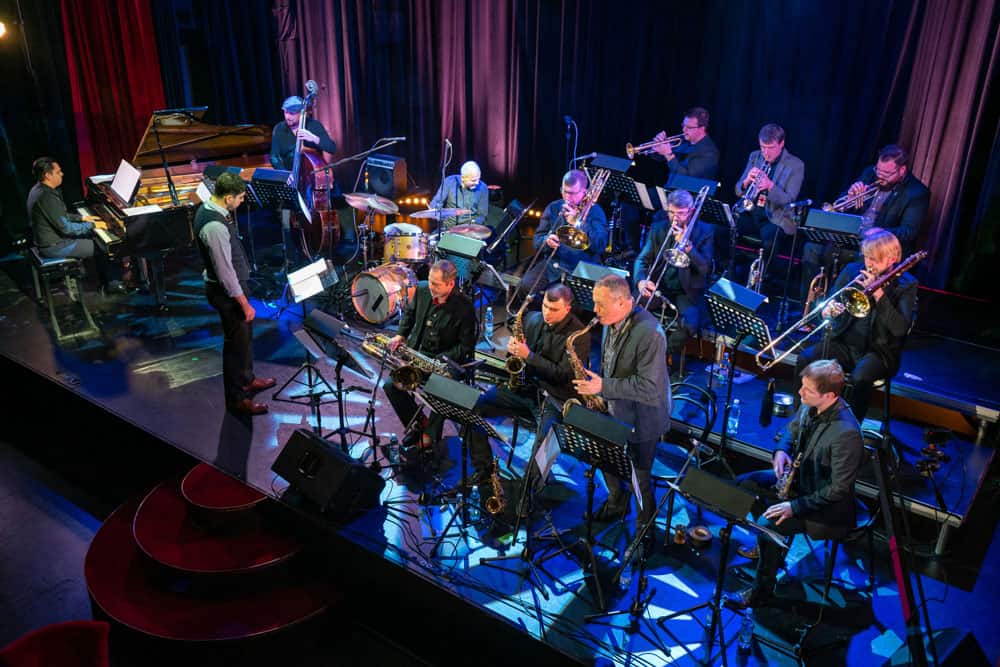 Festival Bratislava či Československého jazzového festivalu Přerov, kde se big band představil v minulosti. Po dvou albech má Lukáš Oravec Orchestra do budoucnosti dobře našlápnuto, což potvrzuje také skutečnost, že se s oběma svými nahrávkami dostala i na prestižní japonský trh. Turné z veřejných zdrojů formou dotace podpořil Fond na podporu umenia.
Pavel Klimashevsky – conductor
Ádám Gráf – 1st trumpet, flugelhorn
Miroslav Nováček – 2nd trumpet, flugelhorn
Lukáš Oravec – 3rd trumpet, flugelhorn, bandleader
Marek Kotača – alto, soprano saxophone
Andy Middleton/Ondřej Štveráček – 1st tenor saxophone
Luboš Soukup – 2nd tenor saxophone
Pavel Zlámal – baritone saxophone, bass clarinet
Petr Hnětkovský – 1st trombone
Jan Jirucha/Štěpán Janoušek/Jakub Kadlec – 2nd trombone
Michal Motýľ – 3rd trombone, bass trombone
Ľudovít Kotlár – piano
Tomáš Baroš – doublebass
Marián Ševčík – drums
Spotify: https://sptfy.com/lukasoravecorchestra
Youtube: https://www.youtube.com/Lukas Oravec
Instagram: https://www.instagram.com/lukasoravec.official/
www: https://bigband.sk/
Facebook: https://www.facebook.com/loorchestra
Zdroj: TS