Čerstvá novinka Rockabilly style je o rock'n'rolle, ktorý si nik nezamení. Slovenská kapela The Crownies vdýchla novému singlu život a vďaka jeho samotnému štýlu, zvuku, nástrojom či energii otvára zlatú éru rockabilly z 50. rokov so všetkým, čo k tomu patrí. Elvisovský spev, kontrabas, rebelské oblečenie, americké autá aj pin-up girls.
Partia dobre sa zabávajúcich "greaserov" volá na dievčatá, aby sa išli previezť na silných strojoch, zatancovať si a poodhaliť aj rebelského ducha. Ako spieva na konci refrénu spevák Walter Pörsök, tak jedine s rockabilly štýlom.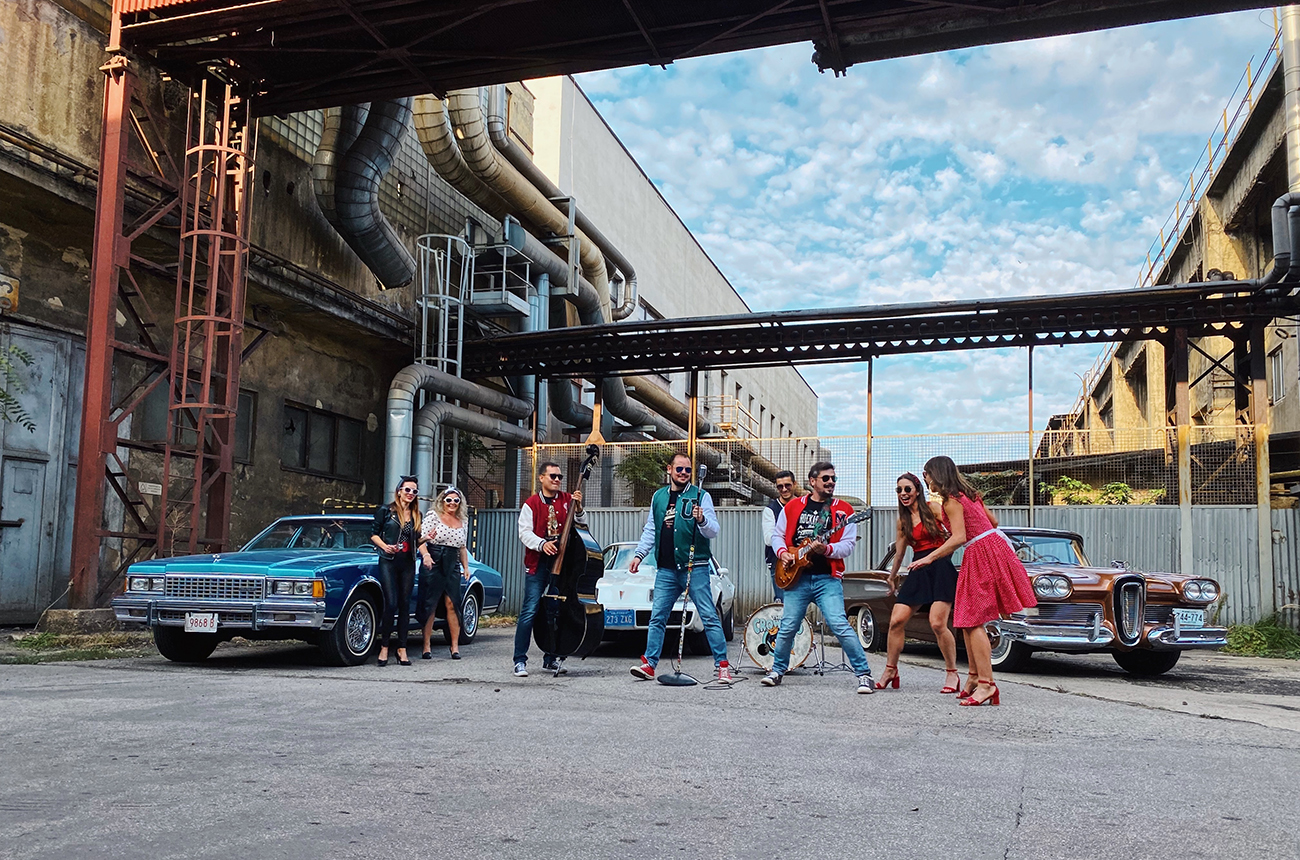 Rock'n'roll je dnes významným žánrom populárnej hudby. Nebolo tomu tak vždy. Svoje postavenie si musel obhájiť v ére konzervatívnejších žánrov, akými bol swing, country, gospel či blues. Rockabilly spájalo dovtedy niečo nemysliteľné, čo sa spočiatku nestretlo s porozumením. Niet divu, že sa žáner ujal u mladých a stal sa synonymom rebelantstva. Osobitosť žánru nie je len v samotnej hudbe, ale aj v životnom štýle. Účesy, oblečenie či móda pretrvali dodnes a kapela The Crownies je toho stelesnením.
"Už s našimi predošlými kapelami The Cellmates, Devil Street 13 a The Rockefellas sme sa venovali tomuto štýlu vyše 10 rokov a stále nás to baví. Dnes ako The Crownies pokračujeme v tomto odkaze aj cez vlastnú tvorbu. Má to byť rock'n'roll, ktorý si nepomýliš. Preto sme chceli, aby náš debutový song Rockabilly style bol čo najviac rockabilly, ako sa len dá," prezrádza člen kapely Karol Trnovský, ktorý mal námet na skladbu už dlhšie v šuplíku.
Nápad na rockabilly odrhovačku vzišiel z podžánru "teddy boy rockabilly", ktorý je typický nástrojmi a zvukom. Spevák s nezameniteľnou farbou hlasu Walter Pörsök je podporený pulzujúcou rytmikou kontrabasu v podaní Dávida Slováka a bicích Karola Trnovského. Na vlastnoručne vyrobenej gitare dodáva drive a šťavu celej kapele gitarista so svojským štýlom Tibor Cséfalvay. Nahrávanie singla prebiehalo v CRWNS štúdiu speváka Waltera v Tomášove. O mix a master sa postaral Marek Rakovický z LVGNC štúdia, ktorý je typický svojou nekonvenčnosťou.
Do vizuálu vnieslo dokonalý šmrnc amerického životného štýlu prostredie trnavskej fabriky. No zámerom videoklipu bolo vtiahnuť do deja každého diváka, nielen komunitu, ktorá sa s touto subkultúrou stotožňuje a dobre pozná. "Nechceli sme to brať len čisto dobovo ako retro, kde musí byť všetko presne z 50. rokov. Skôr nám išlo o asociácie, ktoré sa bežnému človeku spájajú s rock'n'rollom," ozrejmuje Karol námet klipu inšpirovaného tromi rokenrolovými filmami.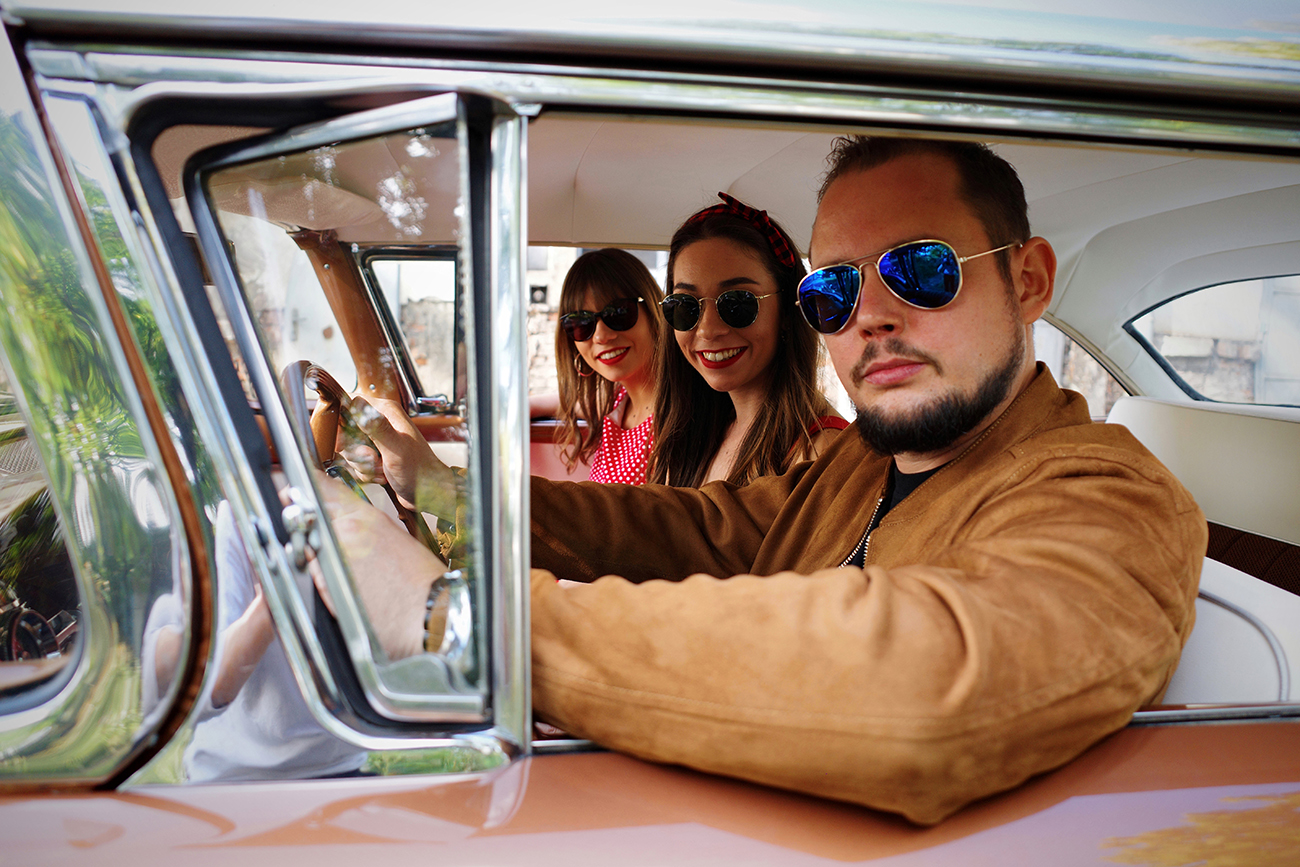 Prvým bol legendárny film Rebel bez príčiny s kultovým Jeamsom Deanom. Druhým bol muzikál Pomáda s dokonalou Oliviou Newton-John a Johnom Travoltom. Tretím filmom bol Návrat do budúcnosti s bláznivým Michaelom J. Foxom, ktorý si zahral vo filme najznámejší hit Chucka Berryho skladbu Johnny B Goode.
"Okrem členov kapely v klipe vystupujú aj naše pinupky Erika, Miriam, Petra, Zuzana a dokonca aj policajt Miro, s ktorým sme pôvodne vôbec nepočítali, ale dobre video okorenil. A súčasne sa v záberoch strieda atmosféra spomínaných legendárnych filmov. Kľúčové boli, samozrejme, americké autá, ktoré nám učarovali. Všetko toto by nebolo možné bez dokonalej spolupráce s dobrými kamarátmi z Garage V8 Trnava, ktorí nám poskytli svojich miláčikov z rôznych období. Dokonca sa nám podarilo do scenáru zahrnúť aj policajnú naháňačku, ktorá sa vykryštalizovala až počas nakrúcania," hovorí Karol o videoklipe, ktorý mal na starosti tím z NEFFE Production.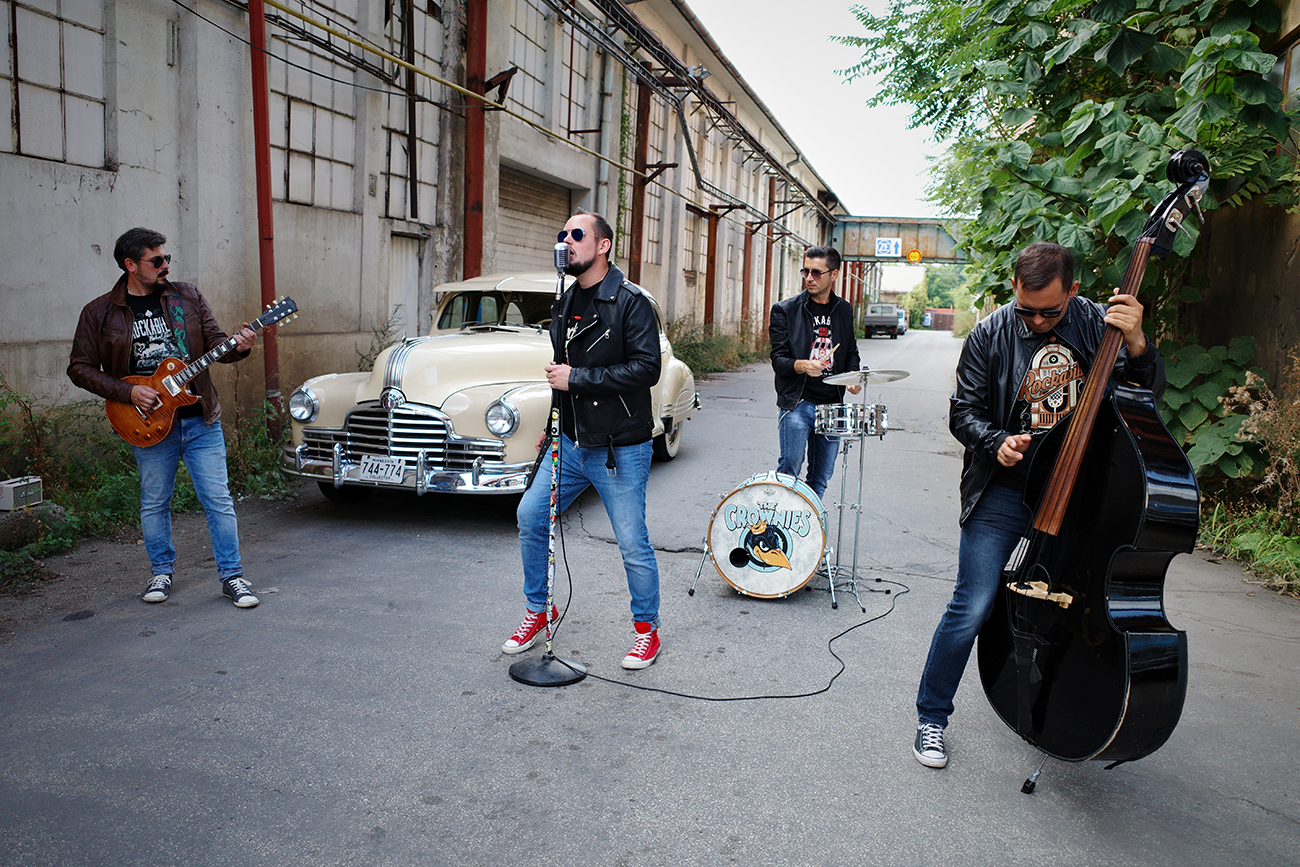 Na celé natáčanie spomína kapela ako na jednu veľkú párty, na ktorej sa neskutočne nasmiali. "Dúfame, že sa celá táto pozitívna atmosféra premietla do klipu. Bolo to veľmi spontánne a uvoľnené. Okrem toho sa nám stala nečakaná vec pri natáčaní. Málokto predpokladal, že sa jeden z okoloidúcich nebude chcieť uhnúť zo záberu. Aj po našej prosbe stále trval na tom, že si nenechá diktovať, kadiaľ má ísť. Snažili sme sa mu to slušne vysvetliť, ale veľmi to nepomáhalo. Keď sme ho už s napomenutím vyviedli zo záberov, sľúbil, že sa vráti s celou partiou a ešte uvidíme. Celé natáčanie sa teda nieslo v duchu, či nás nečaká veľké finále v podobe typického "rockabilly riot" záveru, ktorý rozoženie až polícia. Našťastie sa chlapík už neukázal a všetko ostalo s kostolným poriadkom," s úsmevom uzatvára Karol.
Singel Rockabilly Style je predzvesťou pripravovaného autorského albumu The Crownies v tomto štýle.
Webová stránka: https://www.crownies.sk/
Facebook: https://www.facebook.com/thecrownies/
Instagram: https://www.instagram.com/the_crownies/
Informácie poskytol PR Manager Michal Neffe