Po ohromujúcom úspechu videoklipu Náš příběh, ktorý víťazka Superstar natočila s Markom Lamborom, prichádza Tereza Mašková s romantickým videoklipom Budu při tobě stát, ku ktorého vzniku ju už dlhšie nabádali jej fanúšikovia. Novinka chytá za srdce a niektorí u nej budú aj plakať.
Úspešná speváčka s fenomenálnym hlasom je z výsledku nadšená: "Pôvodne som chcela natočiť videoklip k inému songu, ale v určitom okamžiku som si všimla, že ma ľudia najviac označujú na instagrame pri počúvaní piesne Budu při tobě stát a k tomu majú pri sebe svojho najbližšieho človeka: dcéru, syna, kamarátku, mamu, sestru či brata alebo partnera. Bolo to krásne sa na to pozerať, koľkokrát som mala pri tom slzy v očiach. Keď som videla ich emócie a ako pri tom plačú, bola som veľmi dojatá a zároveň bolo veľmi pekné sledovať tú ich lásku," hovorí Tereza Mašková. O to viac si mladá umelkyňa vraj uvedomila, aká je to citlivá téma pre všetkých a tak bolo rozhodnuté! Dá sa povedať, že si pieseň, na ktorú vznikol tento klip, vybrali sami fanúšikovia. Zaujímavosťou je, že autorom námetu videoklipu po boku renomovaného režiséra Jakuba Mahdala je tiež snúbenec Terezy Oliver Žilák.
"Táto téma je nadčasová, sentimentálna a verím, že sa v nej každý nájde. Budu při tobě stát je úplne odlišná v porovnaní s tými, čo som doposiať natočila. Prvýkrát vo svojom klipe mám hercov a ja v ňom vystupujem iba ako rozprávač. Povedala by som, že to je taký krátky film, kde sú tri príbehy, ktoré prebiehajú v rôznych časových líniách a sú prepojené rôznymi symbolmi, ktoré na konci odhalia pointu. Ale predovšetkým je to o láske. Je tam šest hercov, dvaja z nich sú malé deti a potom dospelí – mladší a starší pár a dohromady je to všetko jeden životný príbeh," hovorí Tereza, ktorá takmer bez námahy, ako prvá speváčka vo svojej kategórii vypredala legendárnu Lucernu. Veľkolepý koncert, ktorý sa uskutoční 19. novembra, sama nazvala: Ružová Lucerna.
Režia: Jakub Mahdal
Námet: Oliver Žilák, Jakub Mahdal
Scenár: Jakub Mahdal
Hrajú:
rozpráva: Tereza Mašková
deti : Milena Konstantinová, Vilém Cilínek
mladší dospelý pár: Tereza Švejdová, Josef Švejda
starší dospelý pár: Heda Pacnerová, Milan Slepička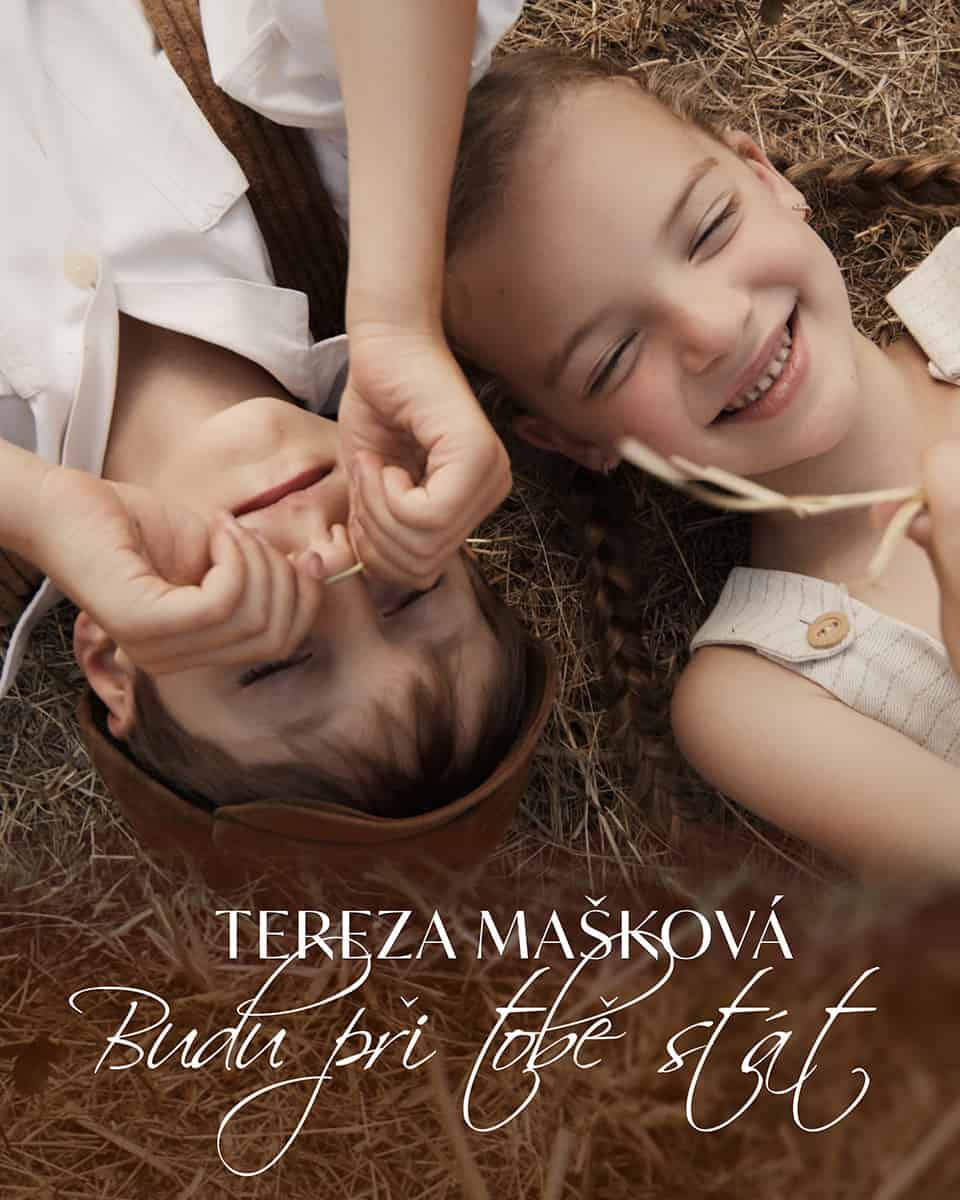 Zdroj: TS