Český herec, komik, spevák, či režisér Štěpán Kozub a hudobník, skladateľ, textár a v neposlednom rade taktiež zabávač Jiří Krhut sa konečne po prvýkrát predstavia aj slovenskému publiku. Po tom, ako sa týmto dvom neprehliadnuteľným ostravským umelcom darí svojím koncertným projektom dobýjať Česko, sa v pondelok 29. mája predstavia aj u nás na Slovensku v STARS auditoriu v Bratislave.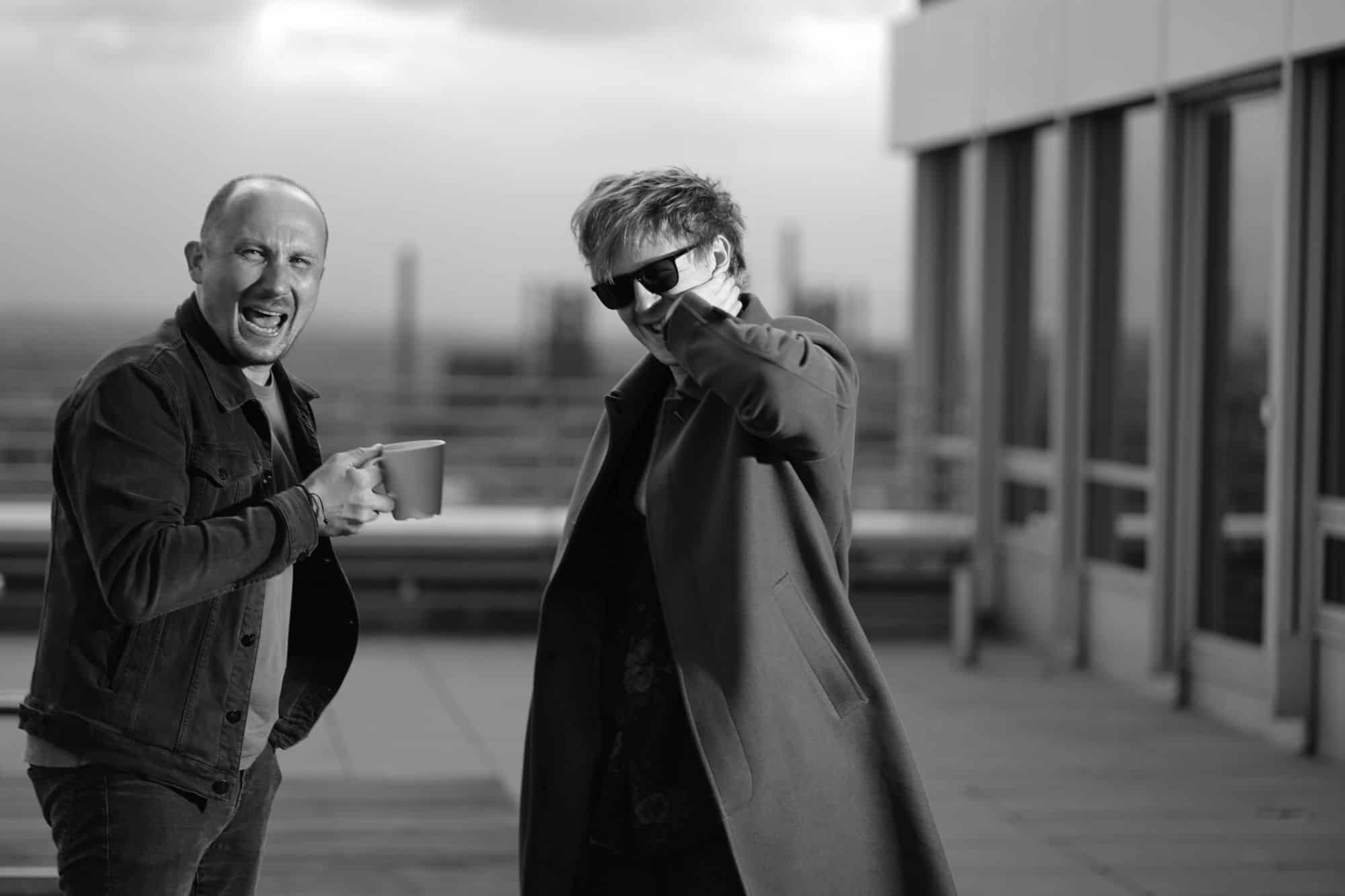 Počas hudobno-zábavného večera páni predstavia live prierez piesňami z ich debutového albumu Prásknu bičem, ktorý uzrel svetlo sveta na sklonku roku 2020 a títo obľúbení ostravskí zabávači z večera do rána spôsobili na českej hudobnej scéne doslova zemetrasenie. Vzápätí si táto dvojka získala srdcia poslucháčov naprieč generáciami. Na albume vokály naspievala pesničkárka Barbara Kanyzová, ktorá s nimi vystupuje aj na koncertoch.
Žánrovo odlišné piesne týchto dvoch nesmierne tvorivých umelcov spájajú dve veci, ktoré sú, podobne ako Kozub s Krhutom, na prvý pohľad tiež zdanlivo nespojiteľné: atmosféru starých šansónových časov a modernú dobu symbolizovanú hudobným minimalizmom. Vďaka spojeniu krehkých, otvorených piesní s kúzlom melanchólie a originálneho neodmysliteľného humoru, ktorý je spoločným menovateľom oboch interpretov, bude koncert jedinečným zážitkom.
Obaja interpreti spoločne vypustili do sveta aj dva videoklipy k piesňam Práce pro šaška a Někdy se bojím. Obidva videoklipy režíroval, scenár napísal aj hlavnú rolu zahral sám Štěpán Kozub. Skladba Někdy se bojím je výpočtom momentov a situácií, ktorých sa obaja autori v živote obávajú. Nosnou témou je refrén, kde poukazujú na to, že ku šťastiu častokrát stačí voda, slova a piesne a dôležité je len nestratiť vieru. "Neber mi víru, neber mi nebe, neber mi prosím, neber mi sebe!"
Od roku 2021 začala táto autorská dvojice vystupovať na koncertoch po celej Českej republike, kde si získala veľkú priazeň a obľubu poslucháčov či už v komornom prostredí divadiel, na veľkých festivaloch ako Štěrkovna Open Music, Colours of Ostrava či v Multifunkčnej aule GONG Ostrava v sprievode obrovského hudobného telesa akým je Janáčkova filharmonie Ostrava a zbor Permoník.
A čo hovorí Jiří Krhut o spolupráci so Štěpánom Kozubom? "Vážim si to, že môžem písať, skladať a posielať pesničky do sveta a rozdávať tak radosť, teraz už spoločne aj so Štěpánom. Pre mňa je nielen vynikajúcim hercom s veľmi zaujímavým hlasom, ale má obrovský univerzálny talent. Hlavne je to môj kamarát a môžem prezradiť, že vďaka spevu môže byť pred divákom na rozdiel od hereckých rolí sám sebou, ako sa mi raz zveril."
Naopak Štěpán Kozub o Jiřím Krhutovi hovorí: "Zistil som, že Jirka je nielen ostravský muzikant a komik, ktorý vystupuje pravidelne v klube Heligonka, ale že tiež skladá autorskú hudbu, píše poetické veci, básne. Čítal mi ich a spieval a zdalo sa mi ako obrovská škoda, že sa nedostávajú k ľuďom. A tak sme sa dohodli, že skúsime jednu pieseň naspievať. Pustíme ju do sveta a uvidíme, čo to spraví. Nakoniec sme nahrali celý album a vyrazili na turné. Kluby boli plné a ľudia si pesničky spievali s nami. Mám radosť, že sa texty dostali k ľuďom. Prišlo by mi to ako hriech, keby to tak nebolo. Ale až s Jirkom som objavil žáner, ktorý mi sedí. A to je šansón. A trochu folk. Našiel som sa v hudbe vďaka tým textom."
Pre svoje šansónové piesne a humorný večer si Jiří Krhut a Štěpán Kozub zvolili atraktívny priestor STARS auditoria, nového multifunkčného, najmä však kultúrneho priestoru v Bratislave, ktorý ponúka viac, ako by sa na prvý pohľad mohlo zdať.
Na spoluprácu si páni prizvali ostravského pianistu a multiinštrumentalistu Pavla Sotoniaka (Bandjeez), vokály doplní svojím podmanivým hlasom speváčka a skladateľka Barbara Kanyzová. Štěpán Kozub a Jiří Krhut – jedni z najzásadnejších umelcov českej hudobnej scény 29. mája 2023 v STARS auditoriu v Bratislave!
Vstupenky na podujatie sú dostupné na stránke www.starsauditorium.sk.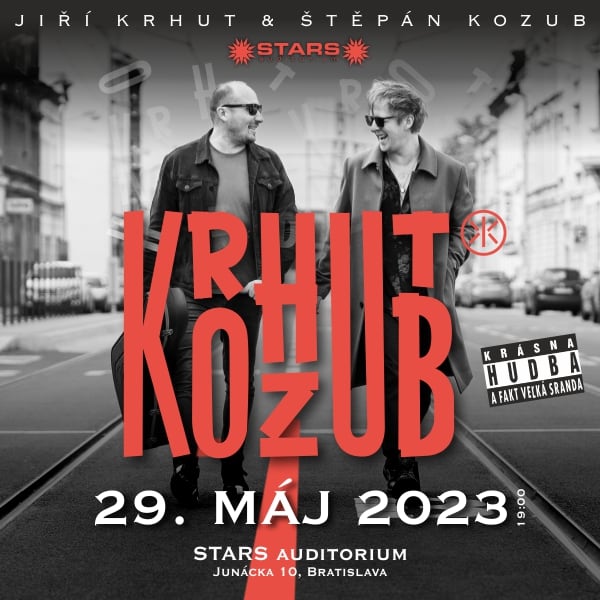 Zdroj: TS