Na Slovensko zavítala poľská autorka Magdalena Kulus, ktorá na našom knižnom trhu debutuje svojou knihou Stratil sa Cyrko. Tú čitateľom prináša rodinné slovenské vydavateľstvo Slová. Kniha ponúka hlboký príbeh s mnohorakým posolstvom – o priateľstve a láske, o dôvere, závisti, o ranách na duši a zatrpknutosti, o odpúšťaní a priznaní, no predovšetkým o viere v dobro. Slovenský preklad pokrstil spisovateľ Michal Škombár, ktorý rovnako ako autorka trpí svalovou dystrofiou. Časť z výťažku z predaja knihy pôjde na pomoc ľuďom s ochorením svalov.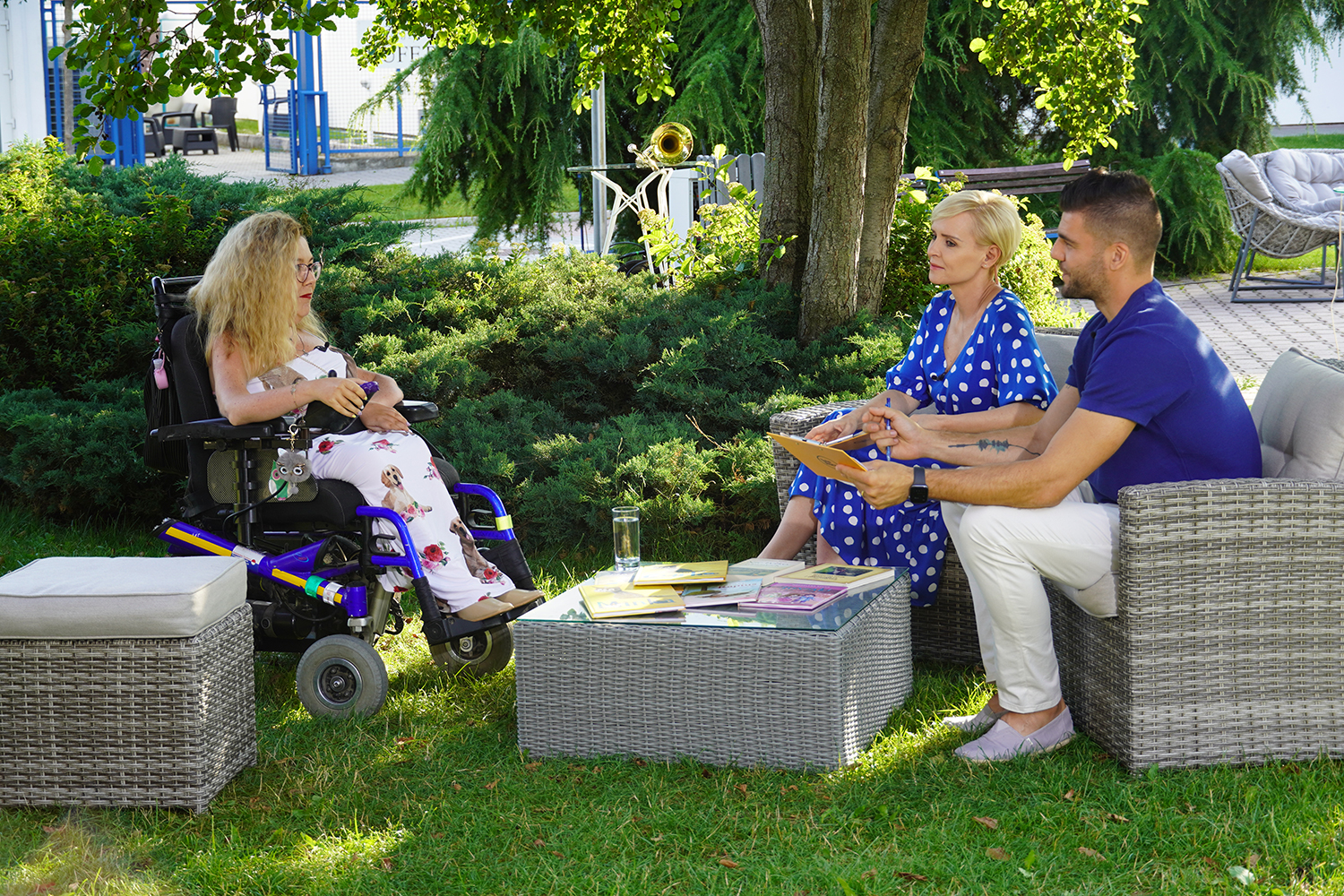 Magdalena Kulus vyštudovala poľský jazyk a literatúru na Sliezskej univerzite v Katoviciach. Táto filologička – jazykovedkyňa, korektorka textov, vášnivá pisateľka a copywriterka sa narodila v Katoviciach, býva v meste Tychy. Magdalena Kulus od narodenia trpí na svalovú dystrofiu. Pohybuje sa pomocou elektrického invalidného vozíka a s oporou chodila do dvoch rokov života. S písaním začala už na strednej škole a na svojom konte má už päť kníh. Majiteľka štyroch mačiek sa do povedomia zapísala knihami pre deti Cykor (Stratil sa Cyrko) a Raptus.
"Táto kniha je inšpirovaná skutočnosťou. Sama som totiž našla podobného malého kocúrika. Všetky zvieracie postavy v mojich knihách sú autentické a sú zo života. Cyrka som pôvodne chcela napísať pre deti môjho kamaráta a mala to byť kniha o priateľstve. Nakoniec to ale vyšlo tak, že je to aj kniha o integrácii," hovorí Magdalena Kulus o knihe Stratil sa Cyrko. Autorka na Slovensko zavítala prvýkrát, ale určite sa plánuje vrátiť. Možno aj pri prezentácii ďalšej knihy Raptus, ktorej preklad s názvom Turbo sa už chystá.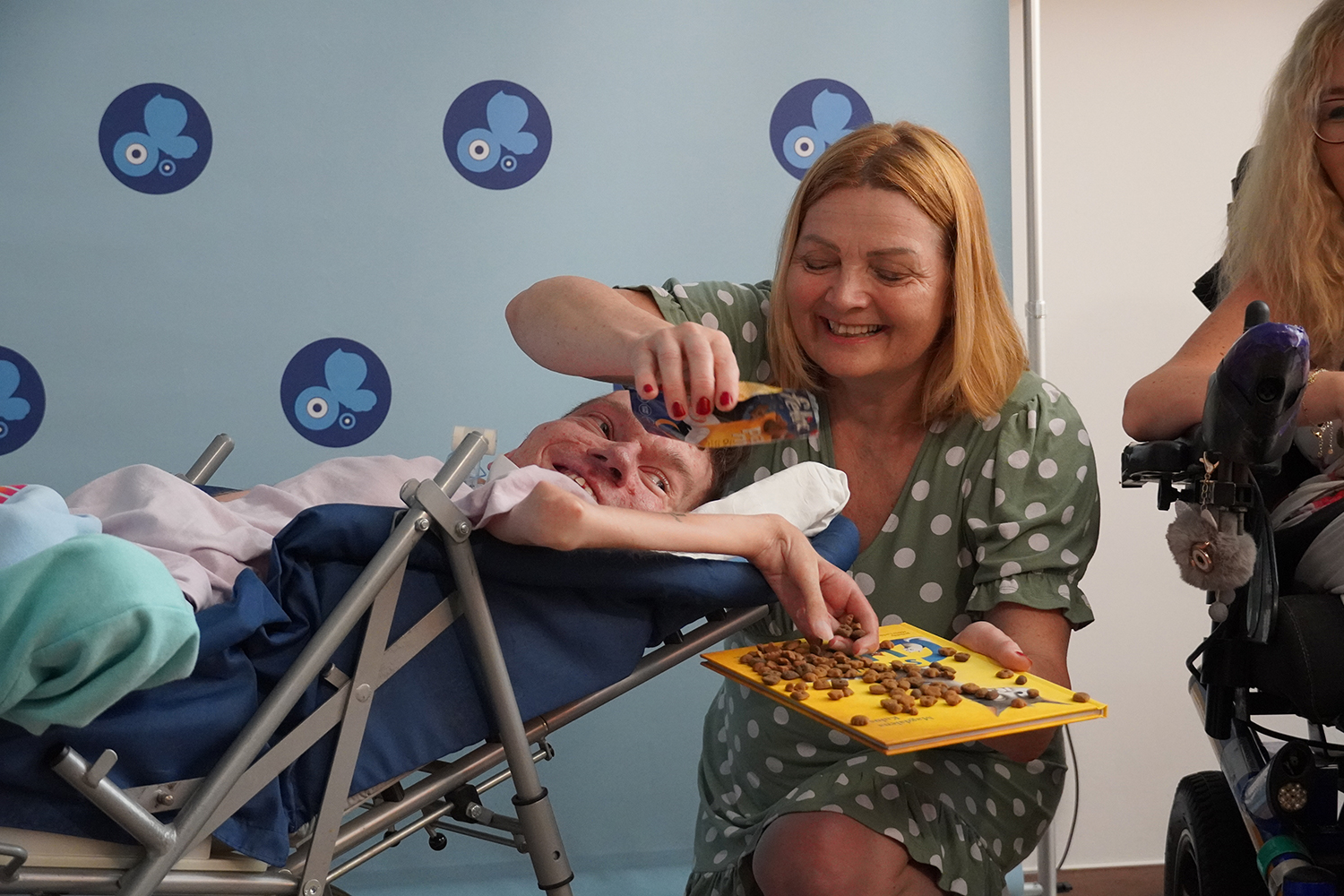 Knihu Stratil sa Cyrko do slovenčiny preložila a vo svojom vydavateľstve Slová vydala Mária Lachkovičová. Tá prezradila, ako sa ku knihe dostala: "Pri potulkách malebnými uličkami Krakova vždy zablúdim aj do starých kníhkupectiev s magickou atmosférou. V jednom z takýchto kníhkupectiev sa na mňa zo stolíka s novinkami usmievalo slniečko – žiarivo žltá kniha s rozkošným mačiatkom na titulnej strane. Len čo som ju vzala do ruky, pristavil sa pri mne predajca a nešetril chválospevmi na adresu autorky aj samotnej knižky. Hneď po pútavej obálke knihy ma oslovil životný údel autorky. Samozrejme so mnou Cyrko putoval domov na Slovensko. Dlho potom ešte čakal v domácej knižnici, spolu ďalšími klenotmi, na ktoré som takýmto spôsobom vždy náhodou natrafila, kým sa dostal na pulty kníhkupectiev na Slovensku. No verím tomu, že sa tak udialo v ten správny čas."
Kniha Magdaleny Kulus zaujala aj predstaviteľov Organizácie muskulárnych dystrofikov (OMD). Napokon jej slovenské vydanie pokrstil člen OMD a spisovateľ Michal Škombár, ktorý sám bojuje so svalovou dystrofiou. "Je nám cťou privítať na pôde našej organizácie vzácnu hosťku, spisovateľku Magdalénu Kulus. Jej návšteva je ďalšou príležitosťou prezentovať zaujímavé a inšpiratívne osobnosti so zdravotným postihnutím, ich prácu a talent. Na príbeh o kocúrovi Cyrkovi sa tešia aj naši detskí členovia a členky s ochorením svalov. OMD v SR poskytuje svojimi službami a aktivitami podporu a zázemie širokému okruhu ľudí s ochorením svalov na celom Slovensku. Výťažkom z predaja knižky podporí kníhkupectvo Panta Rhei verejnú zbierku Belasý motýľ, z ktorej prispievame na doplatky za nevyhnutné pomôcky. Tie pomáhajú práve ľuďom s ochorením svalov hýbať sa a dýchať," povedala Andrea Madunová, predsedníčka OMD v SR.
Do pomoci ľuďom s ochorením svalov sa rozhodla zapojiť aj sieť kníhkupectiev Panta Rhei. Tá počas mesiacov júl a august venuje z každej predanej knihy 1 euro na zbierku Belasý motýľ, ktorá pomáha ľuďom s ochorením svalov viesť kvalitnejší život.
Zdroj: TS