Blues-rockové duo THE PICTUREBOOKS společně s psychelií načichlými BLACK MIRRORS v Praze připomenou vyprahlé pouště, zaplivané bary, ale též atmosféru legendárního Woodstocku.
THE PICTUREBOOKS – zpívající kytarista a z řetězu utržený bubeník – si sice vystačí s málem, ale když provětráváte ty nejlepší tradice prastarých amerických žánrů blues, rock'n'roll a snad i něco jako country a děláte to takhle poctivě, moc toho nepotřebujete, aniž by posluchač strádal. Ale abyste se přenesli o kontinent dál a vyvolaly se vzpomínky i na místa, kde jste nikdy nebyli, potřebujete autenticitu a nosnou melodii. A přesně tyhle vzpomínky pouštní, syrový a elektrizující blues-rock THE PICTUREBOOKS vyvolává už při prvním poslechu.
Máte-li rádi Toma Waitse, The White Stripes, The Black Keys, Black Rebel Motorcycle Club, The Dead Weather nebo Johnyho Cashe, THE PICTUREBOOKS vám namalují takový obrázek prériemi projíždějícího chopperu po nekonečných silnicích za horizont zapadajícího slunce, až budete tvář mít ošlehanou ostrým větrem a pusu plnou nepříjemného písku.
Jen země původu neodpovídá. Při poslechu byste dozajista dali ruku do ohně, že Fynn a Philipp jsou z Yucca Valley nebo Texasu a inspiraci nabírají v zakouřených barech plných holek, které večer nemají kam jít, protože vůně svobody a nespoutanosti z jejich muziky přímo stříká. Jenže tihle týpci vlastnící dílnu na choppery jsou ze Severního Porýní-Vestfálska v Německu a svět laciné whiskey a od oleje umaštěných nohavic mají prostě v krvi.
Z pravé rockové garáže hudebně vypadli i BLACK MIRRORS. Jejich zemitý rock ve stoner botách a v alternativním indie sáčku hlasově definuje živočišná bosorka Marcella Di Troia a zní nám, jakoby se Janis Joplin importovala do Queens Of The Stone Age, čili tenhle bluesrockový kvartet krom hypnotizujících melodií a šamanské psychedelie očarovává navíc i pěvčiným šarmem.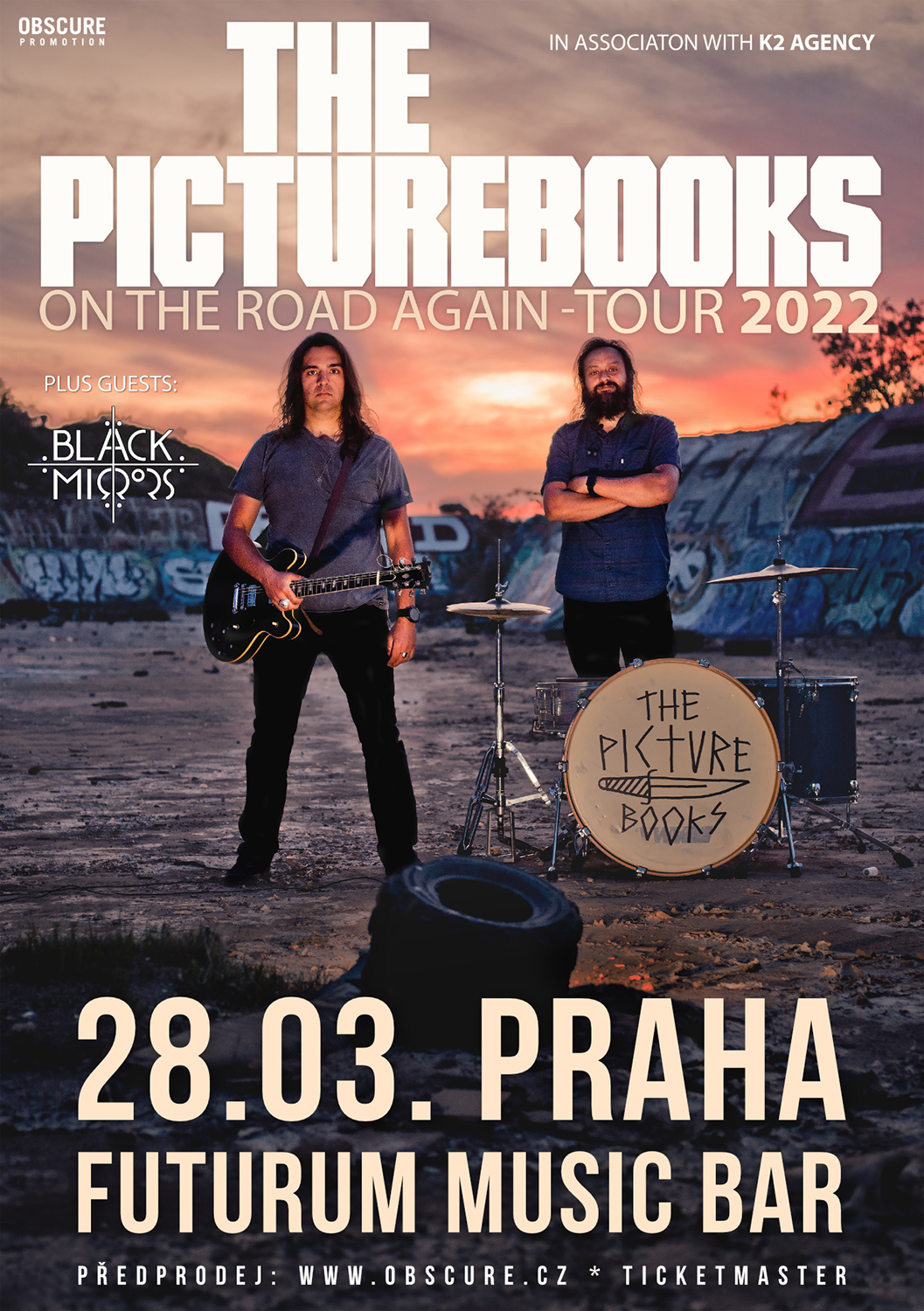 Zdroj: TS