Britská skupina Incognito, která rozdává soulové a funkové vibes už neuvěřitelných 40 let, se v neděli 17. listopadu vrátí na kruhové pódium Lucerna Music Baru, kde představí všechny klasické hity i zbrusu novou desku Tomorrow's New Dream. Vstupenky za 650 Kč (+ poplatky) pořídíte na pokladně Lucerna Music Baru (bez poplatků), na webu Lucerna Music Baru, GoOut.cz a v sítích Ticketmaster a Ticketportal. Na místě budou vstupenky za 750 Kč.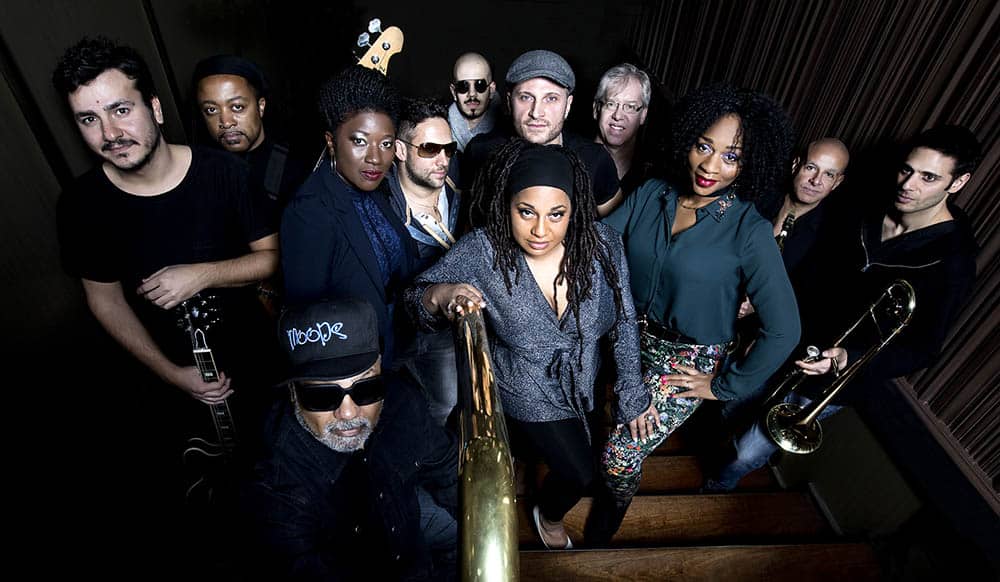 Dlouhodobý úspěch skupiny Incognito patří mezi nejsilnější příběhy britské hudební scény. Nenajdete mnoho projektů, které se staly fenomenálními představiteli určitého hudebního stylu a zároveň vydržely fungovat neuvěřitelných 40 let. Mozku skupiny Jean-Paul "Bluey" Maunickovi se podařilo udržet laťku živé i studiové produkce na té nejvyšší úrovni. Tepající groove, ostré dechy, podmanivé refrény a soulové vokály neodmyslitelně patří ke zvuku Incognito a ne jinak je tomu i na nové desce.
Album Tomorrow's New Dream vyšlo 8. listopadu. Incognito se na něm vrací zpět ke kořenům a vzdává hold tradiční britské soulové muzice. Jak je u Incognito zvykem, na albu uslyšíte silné vokály, spoustu hostujících zpěváků a zpěvaček a precizní hru na všechny nástroje. Není to jen o poslechu písní, tahle deska se vám zaryje pod kůži. Vše je tak, jak má být. Milostné písně jsou vášnivé, písně o životě jsou až meditativně klidné a v hitech jako Saturday Sirens nechybí pořádný groove.
Kytarista, skladatel a producent Jean-Paul "Bluey" Maunick spoluzaložil Incognito v roce 1979. Debutové album bylo příhodně nazváno Jazz Funk a stalo se instrumentální senzací a hudební lahůdkou. Koncem 80. let začal Bluey pracovat se sekvencery ve svém domácím studiu a položil tak základy alba Inside Life, jenž vyšlo roku 1991 a vrátilo Incognito zpátky na hudební výsluní. Hrálo se v klubech, hitparády vzalo útokem a v USA udělalo z kapely hrdiny smooth jazzu. Jejich druhé album na labelu Talkin Loud "Tribes, Vibes & Scribes" se ve Spojených státech stalo hitem. Alba, která Tribes následovala, upevnila status Incognito jako globálního fenoménu. Deska z roku 1993 Positivity patřilo mezi jejich nejlepší, se skvělou produkcí a velkými hity jako Still A Friend Of Mine a Givin' It Up. Positivity se po celém světě prodalo na milión kusů. Jejich albový úspěch byl násoben pověstí skvělé koncertní kapely, kterou Incognito vždycky byli. I po 40 letech dobrodružná pouť Blueyho a Incognito neúnavně pokračuje. Od skvělých hitů v hitparádách k produkci umělců jako jsou Chaka Khan, Philip Bailey a George Benson. Místo Blueyho Maunicka je mezi nejlepšími muzikanty světového soulu.
Jako support se představí zpěvačka Lena Yellow se svou skvělou kapelou.
INCOGNITO / UK
support: Lena Yellow
17. 11. 2019, doors 19:00
Lucerna Music Bar, Praha
Oficialní Facebook událost: https://www.facebook.com/events/2172284579526882/
Ticket link: https://musicbar.cz/cs/program/incognito-uk-4/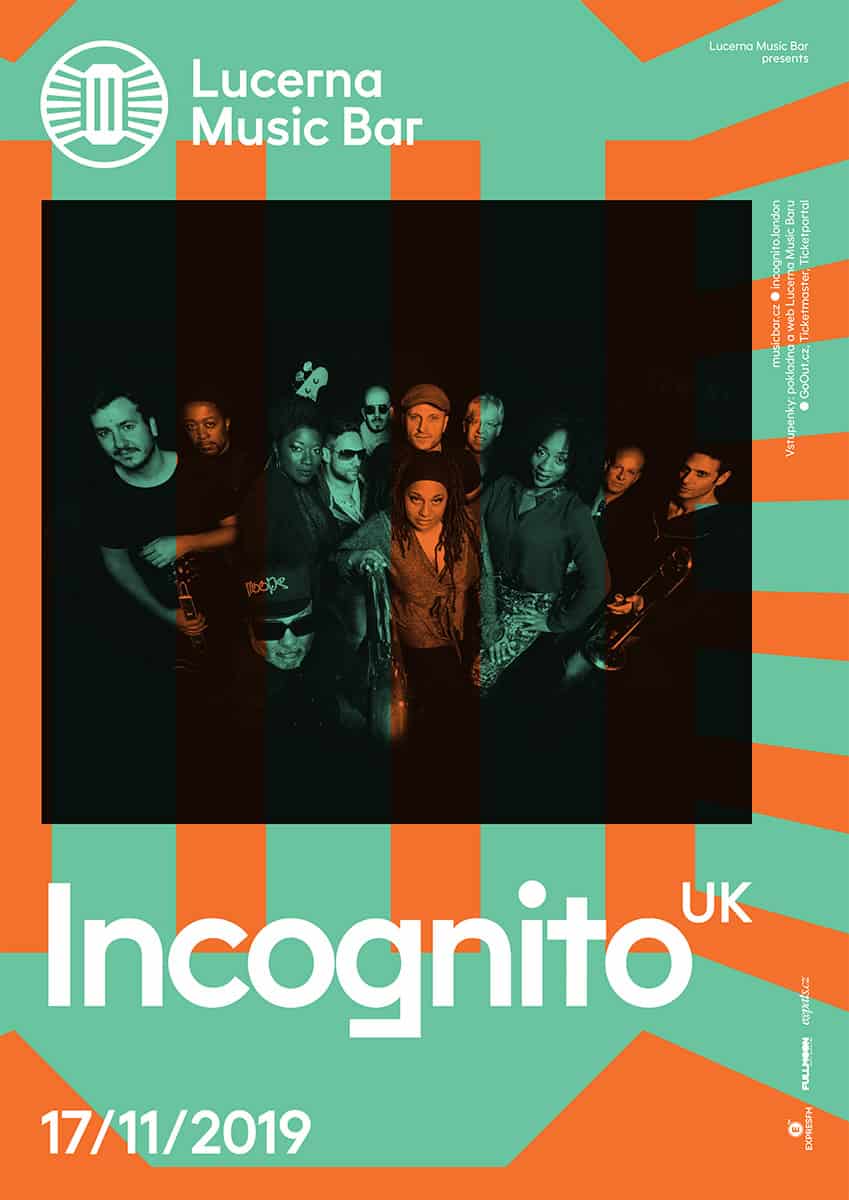 Zdroj: TS