Producent Duhan aktuálne zverejnil nový singel Behind the Horizon spolu s videoklipom. Touto produkciou tak predstavuje novú etapu svojho rukopisu, ktorým sa bude pri svojej najbližšej tvorbe uberať.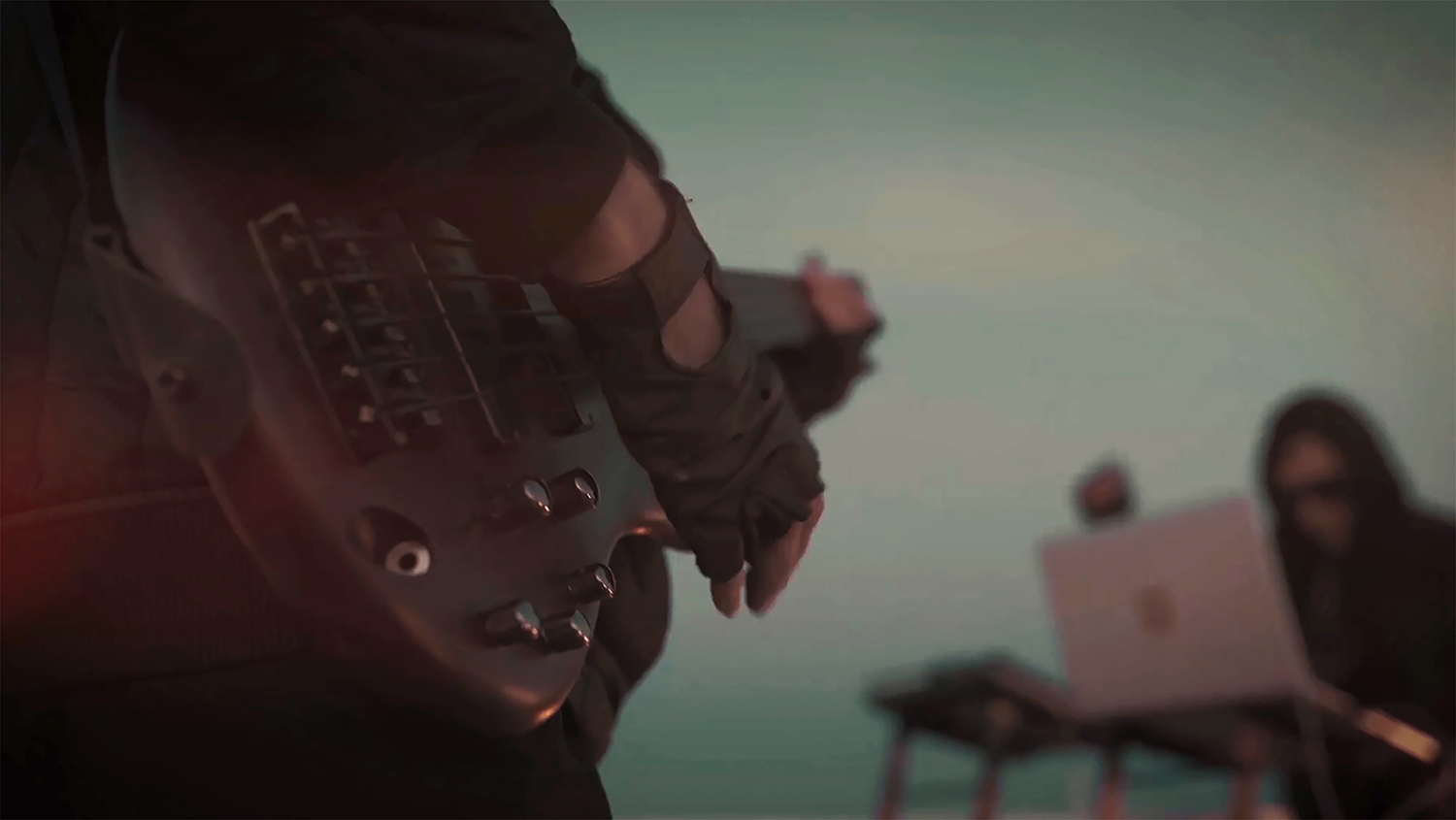 "Prvý hudobný nápad k tejto skladbe vznikol v roku 2019, pamätám si na to vcelku jasne ako na väčšinu momentov pri ktorých vznikne kľúčový hudobný nápad. Mám rád, ak sa pri tvorbe inšpirujem niečím úplne iným ako je samotná hudba od iného interpréta.
Najprv som nahral zvukovú vrstvu z hardwerového sytetizátora a prihodil k tomu len základný groove. Neskôr som pridal zopár ďalších atmosferických vrstiev a po istom čase sme s basákom Jymym skúsili dohrať slapovú basu. Dosť ma potrápil aranžmán skladby, kedže sa celkový mix snažím spraviť o dosť viac vzdušnejší ako kedysi ". "U vačšiny produkcií si celkový mix zastreším sám, ale mastering už nechávam na odborníkov ". V tomto prípade sa o to postaral Gargle & Expel.
Samotné natáčanie prebiehalo počas noci a ranného svitania pri východe slnka na Devínskej kobyle v Bratislave. Podstatná časť záberov vznikla na vyhliadkovej veži, natáčalo sa aj v lese a v jednom z betónových bunkrov ešte z čias druhej svetovej vojny.
"Tvorba akejkoľvek skladby je pre mňa tvorbou príbehu s dejovou líniou, úvod, drop, vyvrcholenie, záver a podobne " Tvorba elektronickej hudby, ktorá nemá speváka alebo rapera je tou náročnejšou výzvou, nebýva vždy jednoduché vystavať z viacerých melodických tém logickú následnosť a určiť aký nastroj má kedy presne hrať tak, aby to na seba nadvazovalo, pocitovo aj logicky.
Pomedzi živú performane hudobníkov a krajiny sa v náznakoch odohráva príbeh producentovho nasledovania svetla ženskou postavou nesúcu svetlo. Symbolicky to znázorňuje hľadanie producentovej inšpirácie pochádzajúcej z prírody. O réžiu klipu sa postaral Martin Kiš, o hlavnú kameru Andrej Lavrinčík, dron zastrešil Richard Rayman, "elfskú" postavu stvárnila Michaela Stranai ktorej styling spravila Mária Miženková.
Dielo z verejných zdrojov podporil Fond na podporu umenia.
Zdroj: TS
Foto portrét č.1: Jana Remeňová