Slovenský nordic walking oslavuje 10 rokov a rozrastá sa aj za naše hranice! Prezidentku Slovenskej asociácie nordic walking Luciu Okoličányovú vymenovala Svetová akadémia moderného nordic walking za riaditeľku aj Českej akadémie. Nositeľka ocenenia Slovenka roka 2022 a svetovo uznávaná odborníčka pred 10-timi rokmi založila, vyškolila a riadi sieť inštruktorov po celom Slovensku. A teraz si zo slovenskej asociácie berú príklad aj okolité štáty. Tento rok je SNWA dokonca prvá na svete, ktorá sa oficiálne zapája do benefičného podujatia na výskum ochorenia miechy Wings for Life World Run.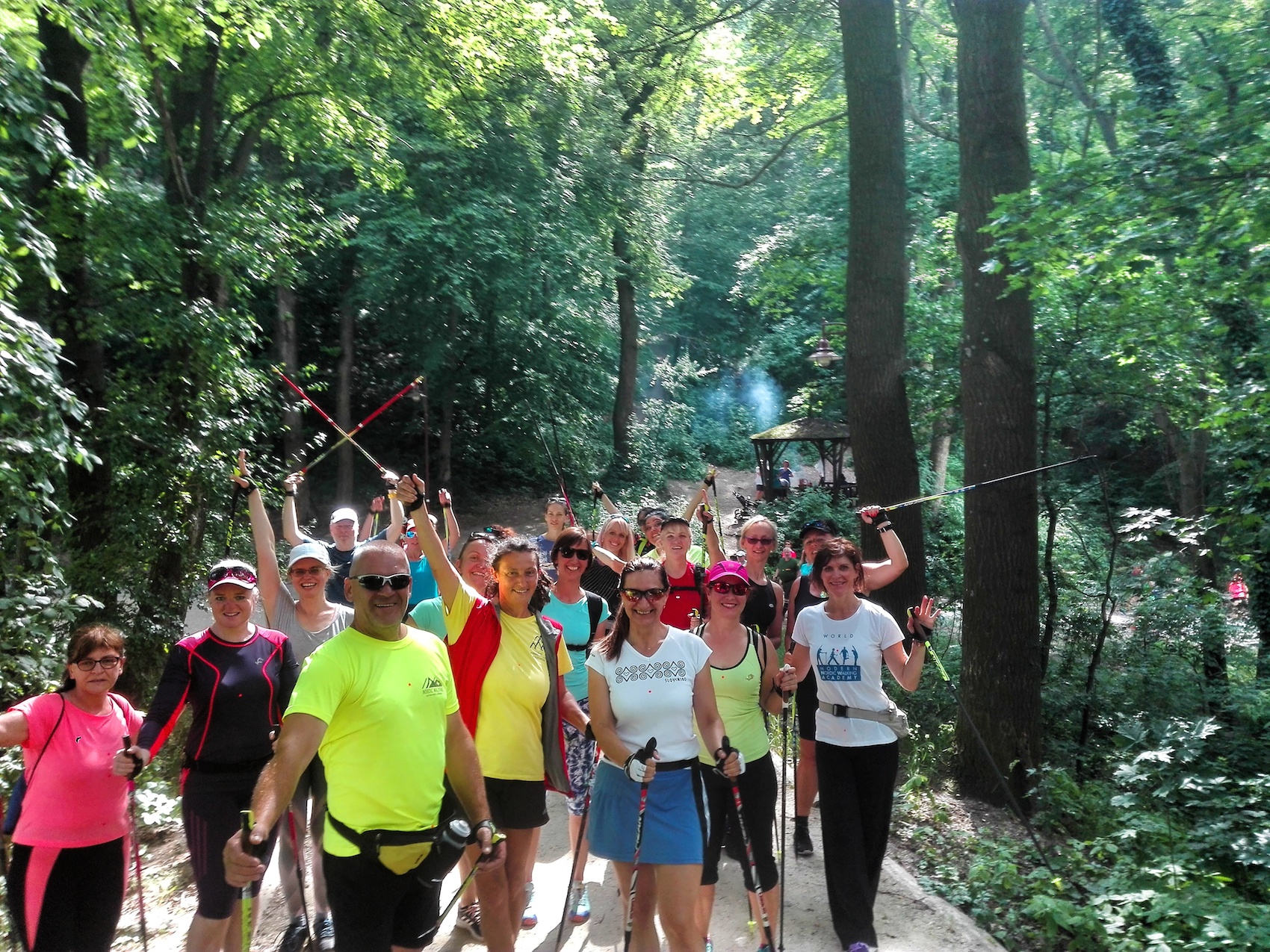 Severská chôdza je fenomén, ktorý prináša úžasné zdravotné benefity a zapája 90 percent svalov tela. Ozdravno – pohybová aktivita má u nás stále viac fanúšikov, čím nás pomaly zaraďuje medzi walkingové veľmoci. Dá sa praktizovať kdekoľvek, stačí sa naučiť správnu techniku. Na Slovensko priniesla nordic walking pred desiatimi rokmi Lucia Okoličányová.
"Tento rok oslavujeme desiate výročie asociácie. Pre mňa je to doslova oslava našej práce, úspech, ktorý sa nám podaril zanietením, čestnou prácou zo srdca, doslova krok po krôčiku. Ja si to totiž v dennom nasadení vôbec neuvedomujem. Až keď mi niekto povie, zaspomína, pripomenie, čím všetkým som prešla, len sa usmejem. Výročie oslavujeme tak, že na každom našom tohtoročnom väčšom podujatí si zaspomíname a štrngneme. Je to super, lebo tým pádom oslavujeme celý rok. Začali sme už začiatkom februára na našom zimnom workshope na Štrbskom Plese," vysvetľuje Lucia Okoličányová.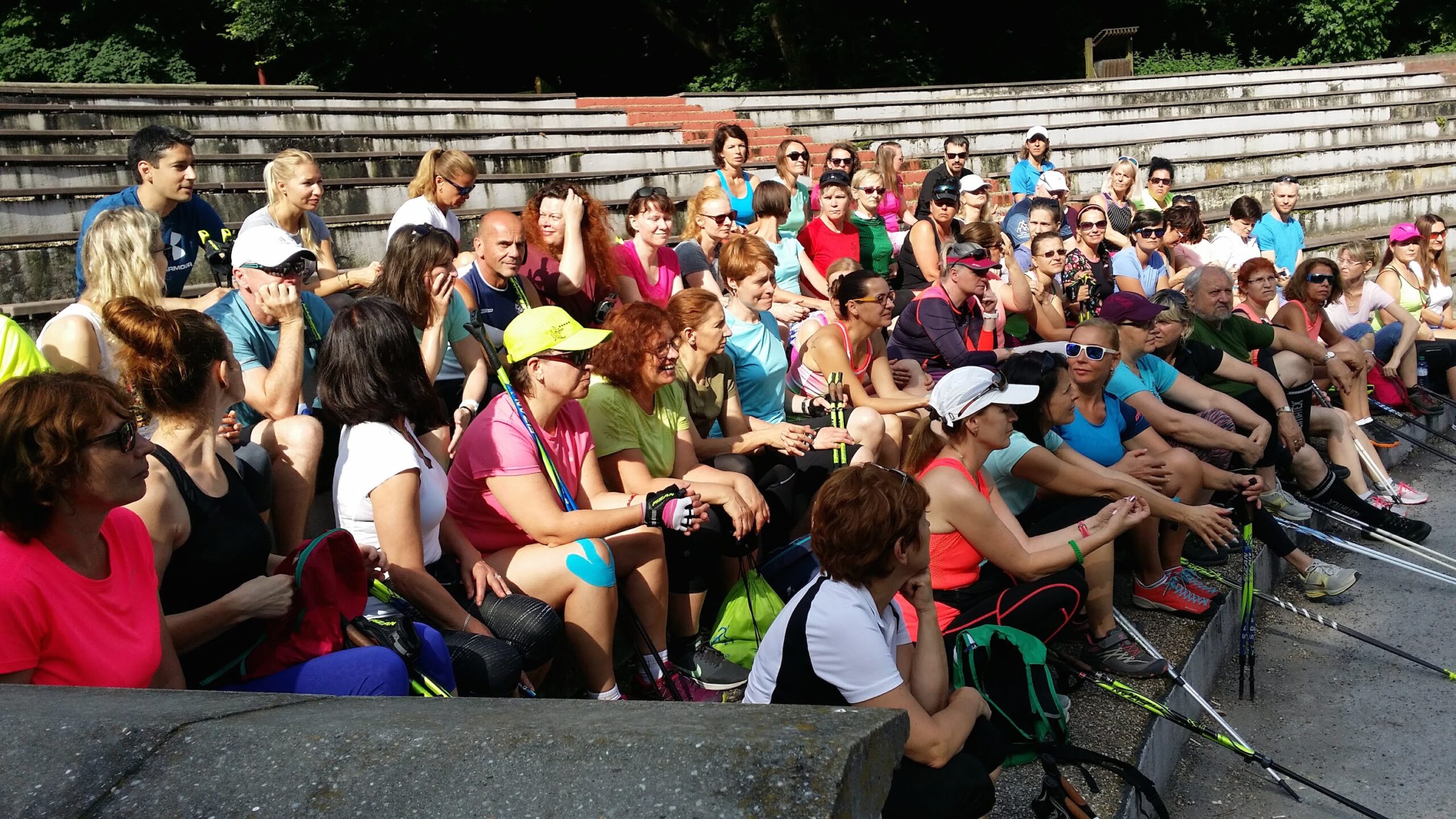 Prezidentka SNWA Lucia Okoličányová sa v tomto roku stala riaditeľkou Akadémie moderného nordic walking pre Českú republiku. Keďže je šéfkou aj pre Slovensko, tak má ako jediná na svete na starosti dva štáty.
"Je to pre mňa veľká česť, na svetových stretnutiach Medzinárodnej rady nordic walking sme s jej riaditeľkou Tiinou Arrankoski a členmi výboru debatovali na túto tému tri roky. Moc som sa do toho nehrnula, viem totiž aká je situácia s nordic walking v Čechách. Je tam roztrieštený trh, mnoho asociácií a klubov. Osobne poznám veľa českých inštruktorov a inštruktoriek, niektorí z nich sú už u nás aj vyškolení a pôsobia priamo v Čechách. Ja som riaditeľka aj Akadémie moderného nordic walking pre Slovensko a viem, aká je to náročná práca. Nikto na svete nevedie dve národné akadémie. Po dlhom rozhodovaní som nakoniec povedala áno. A tento rok sa chystáme urobiť prvý inštruktorský kurz a postupne spopularizovať moderný nordic walking aj u našich skvelých susedov," prezradila Lucia Okoličányová, riaditeľka Akadémie moderného nordic walking pre Slovensko aj Česko.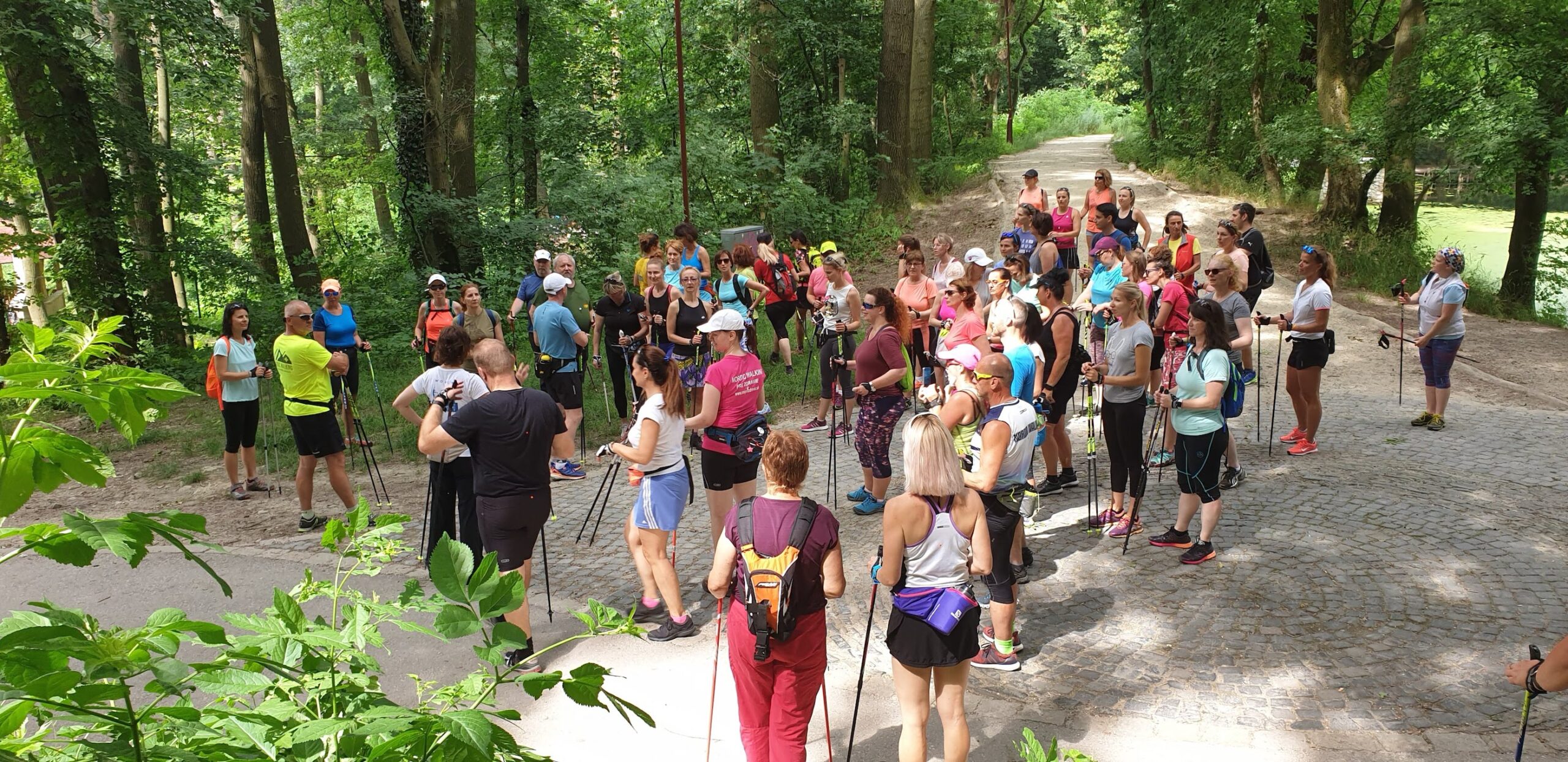 Úspech Slovenskej asociácie nordic walking a jej prezidentky dokonale dokumentuje víťazstvo v prestížnej ankete Slovenka roka.
"V prvom rade je to veľký záväzok. Keď si predstavím, že nordic walking, ako rekreačný šport porazil olympijské, zdá sa mi to ako sen. Obrovské ďakujem patrí všetkým hlasujúcim, lebo bez nich by som samozrejme nevyhrala. Je to potvrdenie od verejnosti, že rekreačný šport je veľmi dôležitý pre naše fyzické a psychické zdravie. Pre mňa osobne je to ohodnotenie mojej dlhoročnej práce, môjho vysokého nasadenia a nevzdávania sa. Keď si spomeniem na naše začiatky, ako o nordic walking málo kto vedel a kde sme sa dokázali posunúť. Som nesmierne vďačná za to, čo sa mi podarilo za tie roky vybudovať. Nebolo to ľahké, ale ja som sa nevzdala," neskrýva radosť Lucia Okoličányová, zakladateľka nordic walking na Slovensku.
K výročiu chystá SNWA ďalšie novinky, ktoré zahŕňajú aj nový kurz a ďalší svetový projekt.
"Tento rok sme aj prvý na svete, ktorí sa oficiálne zapájame do benefičného podujatia na výskum ochorenia miechy Wings for Life World Run. Sme pilotný projekt pre chôdzu tohto celosvetového podujatia, keďže doposiaľ bol určený len pre bežcov a vozičkárov. K dnešnému dňu je naša asociácia v počte registrovaných účastníkov celého podujatia v prvej 15-ke na svete, čo je nesmierny úspech,"uzatvára Lucia Okoličányová,
Nové kurzy s názvom Relax, prihlasovanie sa na akcie SNWA a viac informácií nájdete na www.snwa.sk
Zdroj: NK Factory
Foto: SNWA