Slovenský nordic walking má na konte ďalší veľký úspech! Prezidentku Slovenskej asociácie nordic walking Luciu Okoličányovú nominovali na ocenenie Slovenka roka 2022 v kategórii šport! Svetovo uznávaná inštruktorka a walkerka vybudovala sieť inštruktorov po celej krajine a zo slovenskej asociácie si berú príklad aj okolité štáty. Luciina kniha Moderný nordic walking sa dokonca dočkala dotlače a fanúšikovia si ju môžu opäť nájsť na knižných pultoch.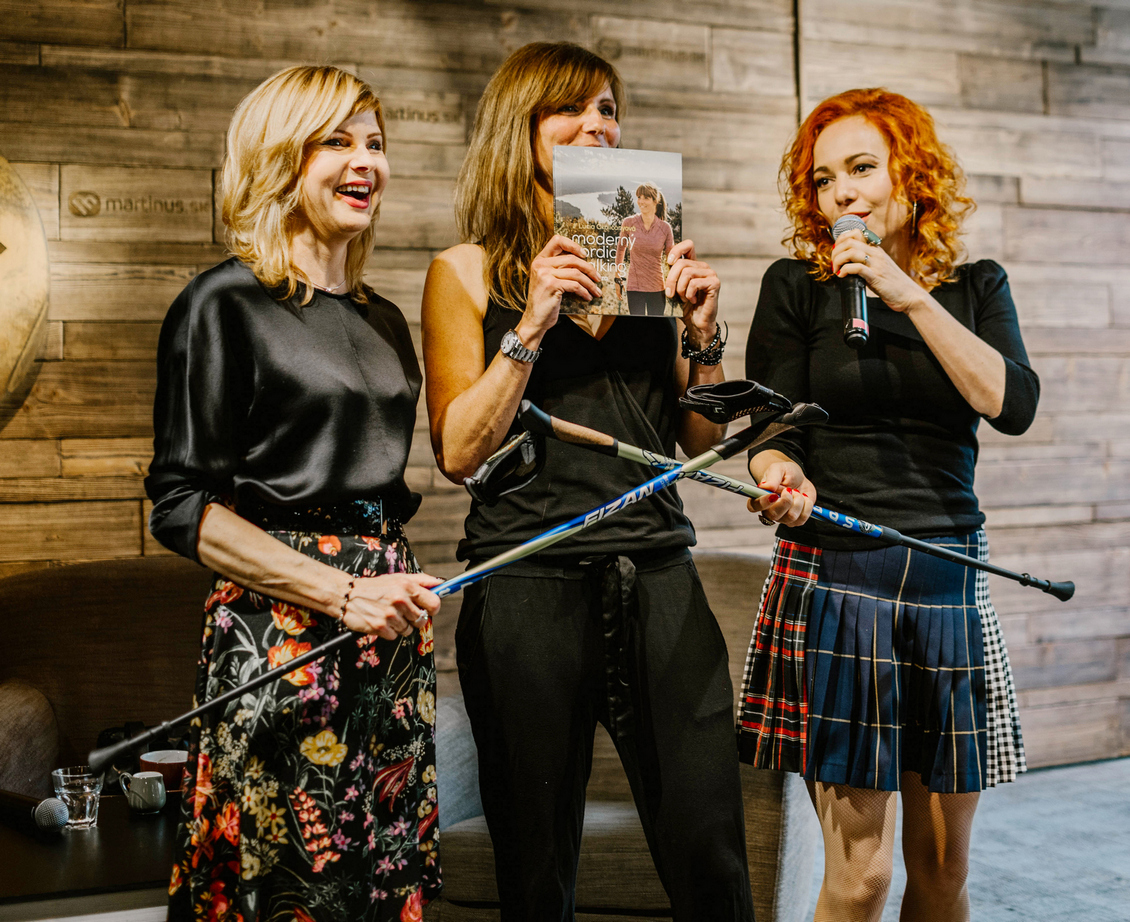 Nordic walking čiže chôdzu s paličkami v prírode si zamilovali ženy, muži aj deti. Severská chôdza sa dá praktizovať kdekoľvek, stačí sa naučiť správnu techniku. O to sa starajú školení instruktori zo Slovenskej asociácie nordic walking, ktorá funguje na Slovensku od roku 2013. Na jej čele stojí zakladateľka a prezidentka Lucia Okoličányová, ktorej sa podarilo vybudovať po celom Slovensku dokonalú sieť akreditovaných inštruktorov. Luciu Okoličányovú vyhodnotili v rokoch 2015 a 2017 na medzinárodnom kongrese nordic walkingu ako inštruktorku s najlepšou technikou na svete. Teraz je nominovaná na významné ocenenie Slovenka roka.
"Počas "lockdownov" som často menila prezenčné kurzy za online priestor. Bolo to náročné, nakoľko učiť nordic walking, pohybovú aktivitu online, je fakt divné. Tak som sa snažila pripravovať online hodiny pútavo. S vyučovaním som už mala skúsenosti, učila som na Vysokej škole výtvarných umení kresbu. Zaujať študentov je náročné a to ma vycvičilo. Online kurz o nordic walkingu som mala aj s dámami z Top centra podnikateliek. Urobili si kurzy nordic walking a začali chodiť aj na naše workshopy," prezradila Lucia Okoličányová, zakladateľka nordic walking na Slovensku a prezidentka Slovenskej asociácie nordic walkingu.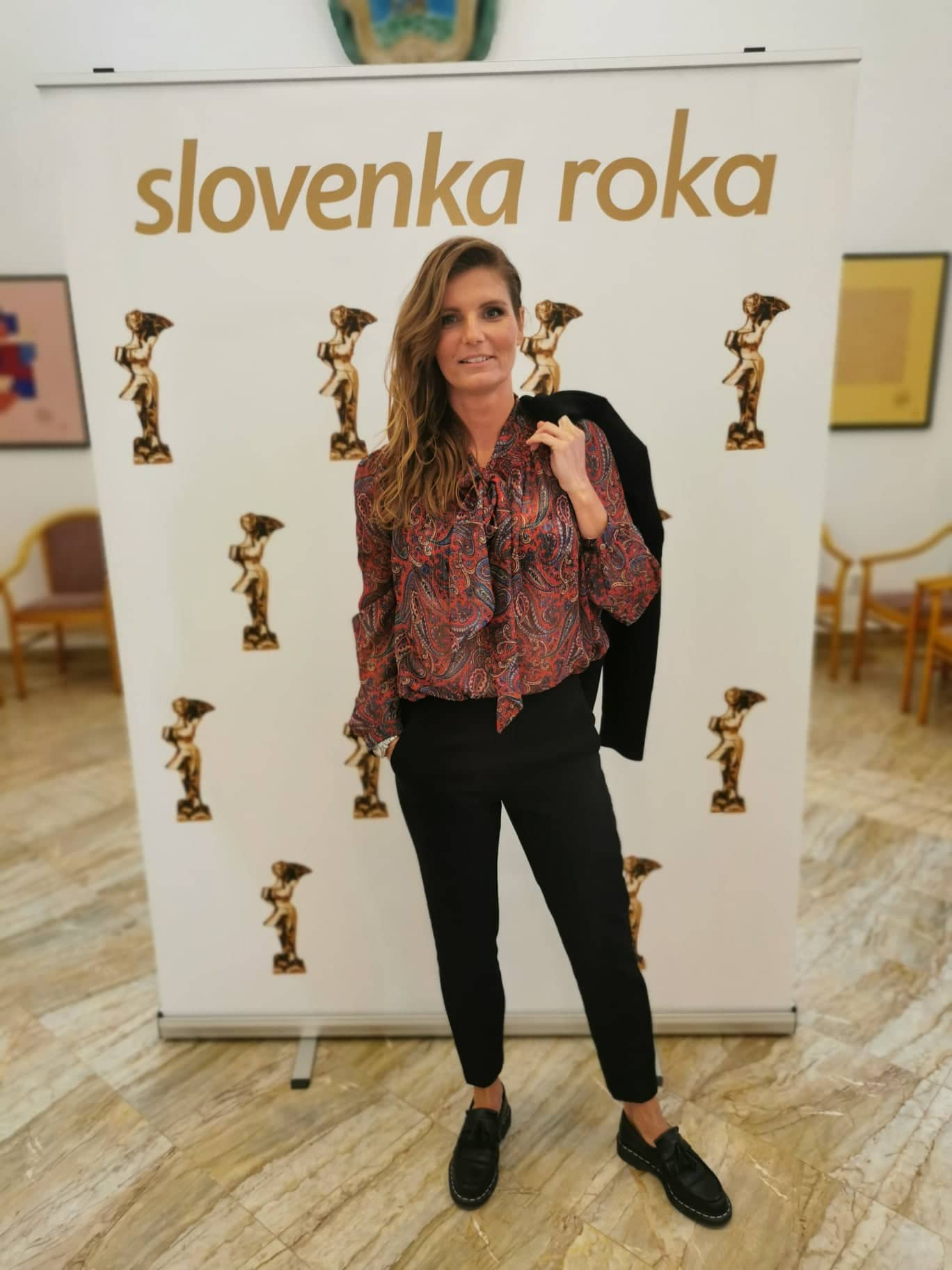 Lucii Okoličányovej sa podarilo vybudovať po celom Slovensku dokonalú sieť akreditovaných inštruktorov. Asociácia školí pod záštitou Svetovej akadémie moderného nordic walking, ktorá sídli vo Fínsku. Spolupracuje s lekármi, fyzioterapeutmi, klubmi pacientov aj vrcholovými športovcami. Príbeh a práca Lucii Okoličányovej zaujal Top centrum podnikateliek natoľko, že sa rozhodli ju nominovať na ocenenie Slovenka roka 2022 v kategórii šport.
"Mám obrovskú radosť. Je to pre mňa ohodnotenie môjho vysokého nasadenia a nevzdávania sa. Ohodnotenie práce, ktorú som za ostatných 12 rokov v oblasti nordic walking vynaložila. Na začiatku nebolo na Slovensku doslova nič a teraz sme svetovo uznávaná, celoslovenská asociácia s presahom aj do zahraničia. Je to až zázrak, čo sa mi podarilo vybudovať," neskrýva radosť Lucia Okoličányová,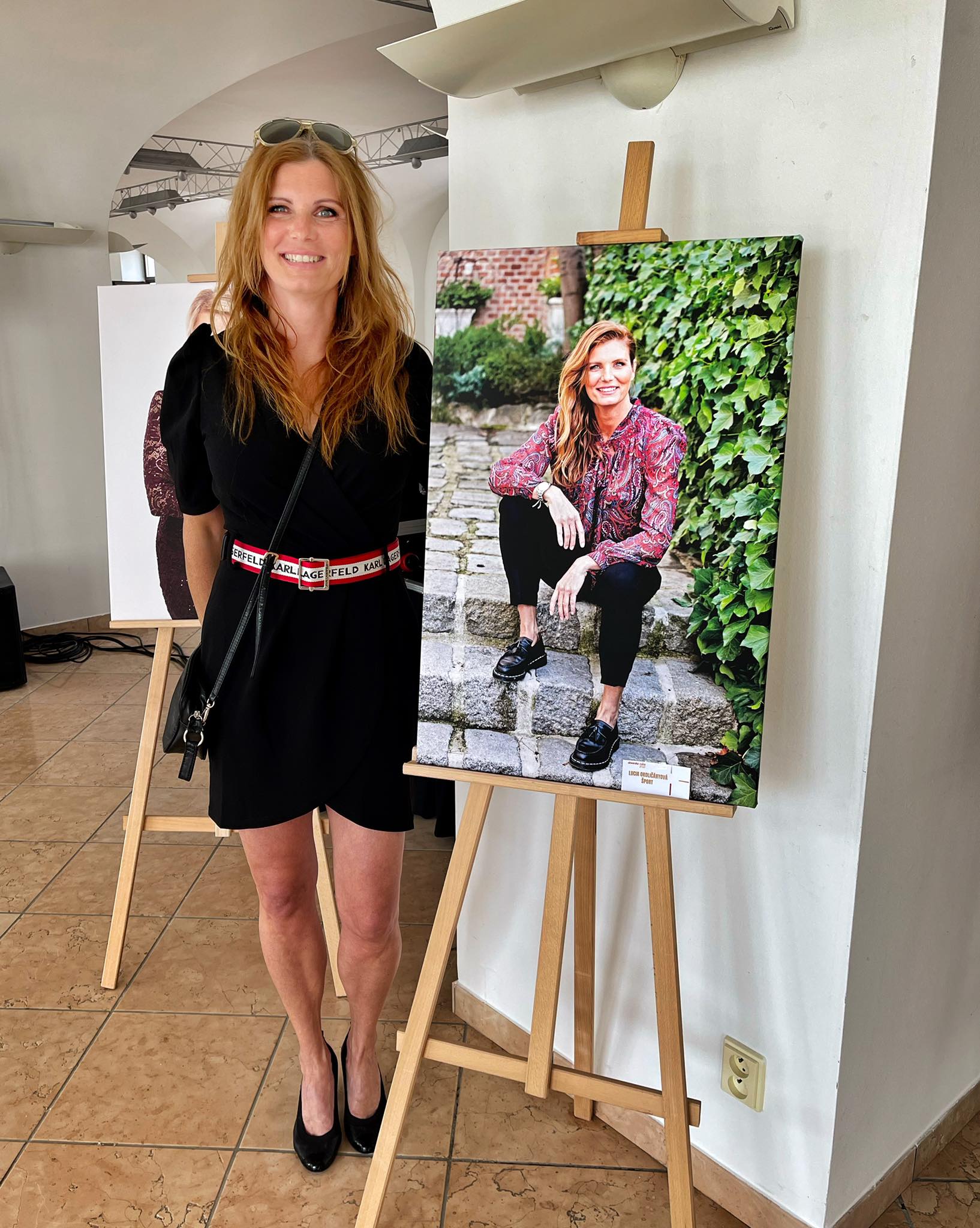 Prezidentka SNWA má na konte aj jedinečnú publikáciu o tomto zázračnom športe s názvom Moderný nordic walking. Jednoducho a zrozumiteľne napísaná praktická príručka pre začiatočníkov aj pokročilých walkerov sa dočkala dotlače! Stalo sa tak pre veľký záujem o knihu, ktorá je už opäť v predaji vo všetkých kníhkupectvách.
"Je to výborná spätná väzba pre moju prácu. Kniha nemala byť pôvodne oficiálnou knihou, ale učebnicou pre inštruktorov a inštruktorky našej asociácie. Kurzy sa snažím viesť maximálne zrozumiteľne a tak som písala aj učebnicu. Keď si ju prečítala kamarátka z vydavateľstva, hneď ju to nadchlo a ponúkla mi ju upraviť priamo pre vydavateľstvo a širokú verejnosť. Super bolo, že keď ma vydavateľstvo oslovilo na dotlač, tak som mala zmeniť v knihe, čo som potrebovala. Predsa len, ubehli tri roky od jej krstu. Nezmenila som však ani jednu vec, nebolo to potrebné. Ohlasy sú vynikajúce, nielen z kurzov, ale aj hodnotenia širokej verejnosti na internete," teší sa prezidentka SNWA:
Na rok 2022 naplánovala SNWA veľa aktivít. Novinkou sú post-covidové lekcie na rekonvalescenciu po ochorení a History nordic walking tour – dolaďovačka, priamo s prezidentkou na deviatich historických miestach po celom Slovensku.
"Budeme kráčať cez hrady, zámky, kaštiele a parky, od Devína až po Trebišov. Spájame zdravý aktívny pohyb s prehliadkou nádherných, historických miest Slovenska. O pár dní odchádzame na ďalší tohtoročný workshop na Skalku, kde sa zameriame aj na mobilitu, dýchanie a pohybové návyky tela. V júni organizujeme, týždňový nordic walking zájazd okolo Balatonu, v auguste ideme nordic walkingovať na čarovný dánsky ostrov Bornholm. Popri tom sa školím v oblasti vedomého dýchania, lebo budúci rok chcem spustiť aj nový kurz zameraný nielen na chôdzu. Každý víkend máme rôzne kurzy po celom Slovensku, vrátane tých post-covidových, sú to dvojhodinovky na rekonvalescenciu po ochorení," dodáva Lucia Okoličányová,
Viac informácií a prihlasovanie sa na akcie SNWA nájdete na www.snwa.sk
Zdroj: NK Factory