Za vydarenými zvieracími portrétmi stojí slovenský fotograf Adam Dilej, ktorý uplynulé roky žil a tvoril striedavo v Bratislave a v zahraničí. Nedávno sa vrátil aj s rodinou na Slovensko a rozbehol svoj najnovší projekt Dilej Dogs – bratislavský fotoateliér, kam prichádzajú majitelia domácich miláčikov, aby si ich zvečnili na unikátnych portrétoch.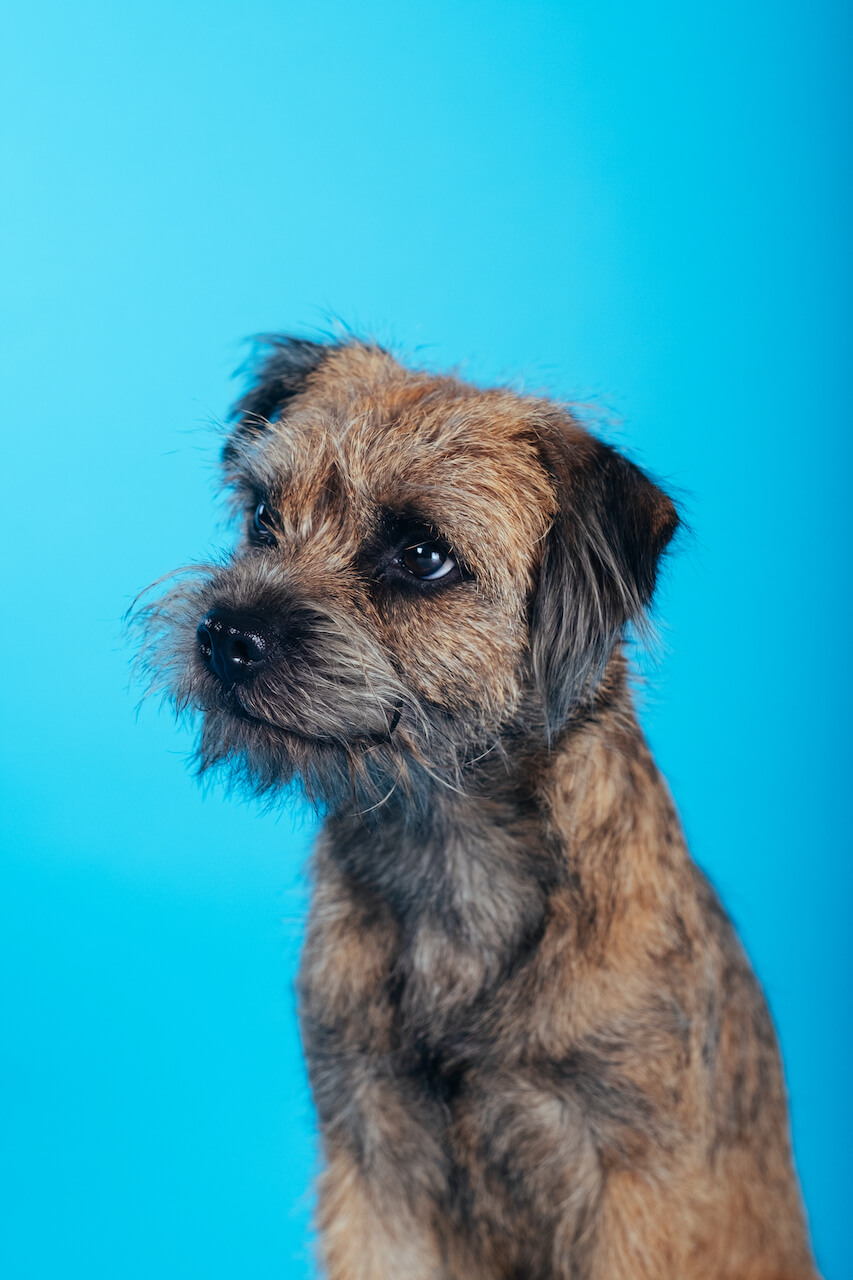 Adamovo meno bolo doposiaľ známe najmä prostredníctvom jeho fotiek umelcov, predovšetkým spevákov a raperov. Jeho fotografický rukopis je signifikantný a veľmi špecifický – typickou črtou je, že zachytáva dva elementy – okamih a charizmu objektu. Rovnaký umelecký podpis vnáša aj do svojho nového projektu, v ktorom hrajú hlavnú rolu zvieratká.
Ako prezrádza, nápad otvoriť špeciálny zvierací fotoateliér vznikol približne pred rokom. "Tým, že je tento rok taký, aký je, tak sa aj veľa vecí zmenilo, zostal som v Bratislave a vznikol priestor na tento milý projekt."
Ako inak, prví modeli, ktorí sa v novom ateliéri postavili pred Adamov objektív, boli jeho dvaja border terrieri Az a Charlie. Práve oni sa pre Adama stali inšpiráciou fotiť zvieratá nielen pre seba, ale aj pre iných. "Zvieratá ma sprevádzajú skoro celý život, aktuálne sú to naši dvaja psíkovia. Pri ich fotení som si uvedomil silu ich charakteru na fotke," spomína Adam na moment, kedy ho "kopla múza".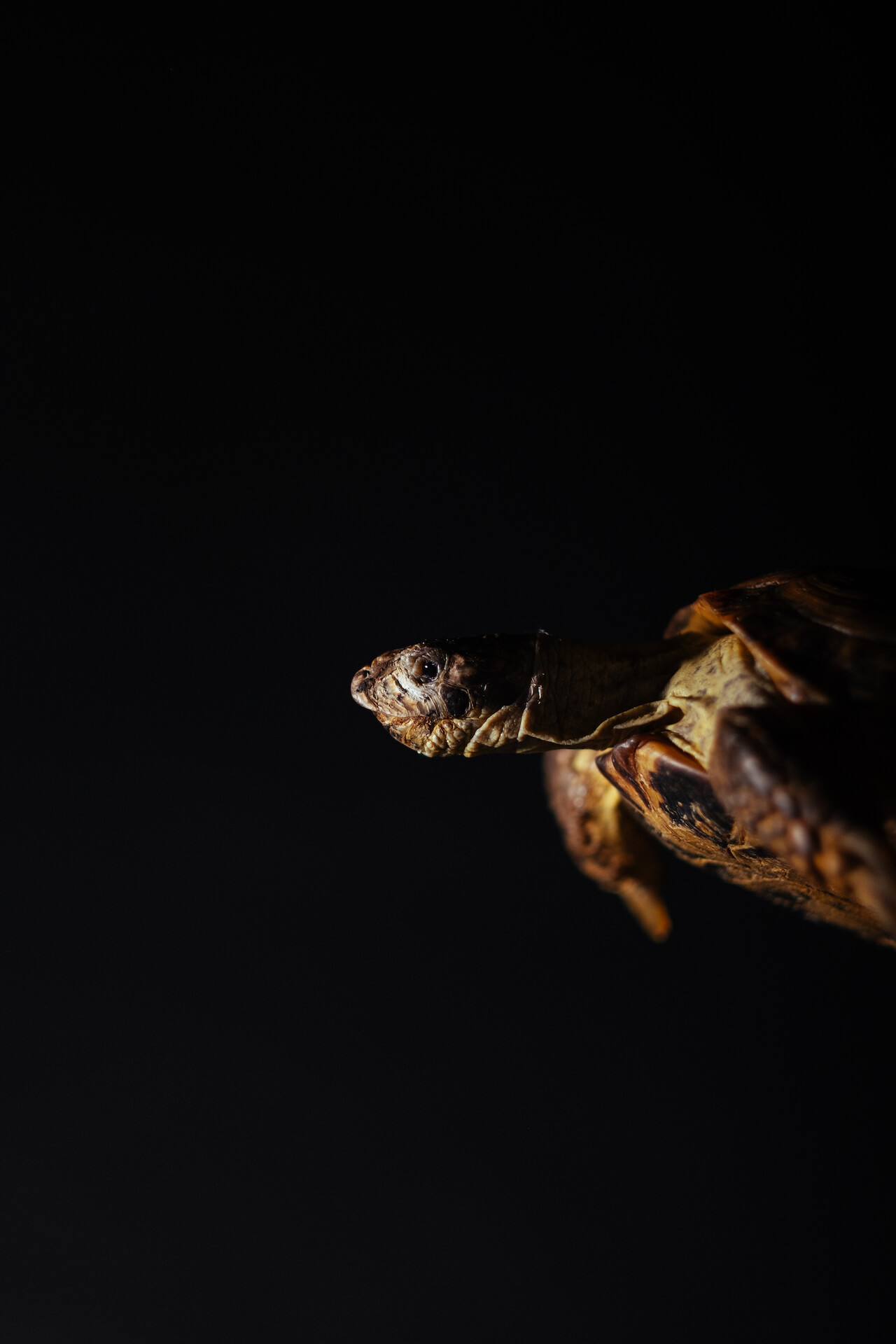 Čo je najväčšou výzvou tejto netradičnej fotografie? "Zachytiť okamih, kedy pes nie je v pohybe, je pri niektorých zvieracích modeloch celkom slušná výzva. Zatiaľ som mal tuším len dvoch, ktorí neboli nonstop v pohybe," smeje sa Adam. Má nejaký špeciálny trik, ako udržať psíkov na mieste? "Pomáha najmä dať zvieratku pocit pohody v štúdiu, čas na "oťukanie sa" s priestorom a so mnou, potom pes aj inak reaguje na mňa a keď sme "kamoši", tak začíname fotiť." Občas vraj zaberie "úplatok" v podobe malej maškrtky: "Samozrejme niekedy to bez pochúťok nejde, ale ak, tak len na popud majiteľa, tí poznajú svoje zvieratko najlepšie. Chcem prirodzenosť, nie vycvičeného panáka, ale uvoľnené, prirodzené zvieratko vo svojej koži, inak nezachytím to, o čo mi ide – portréty, charakterové fotografie, nie naštylizované prejavy a tváre – presne tak fotím aj ľudí "momentkovo", aby som zachytil ich pravé Ja."
Najčastejšími hosťami v Adamovom ateliéri a objektmi pred jeho fotoaparátom sú zatiaľ najmä psy, no fotí aj iné zvieratá. Len pred pár dňami napríklad fotil viac ako 40-ročnú korytnačku Korynu.
V najbližších dňoch má v kalendári naplánované fotenie oslíka či kravy. Má nejaký špeciálny fotografický sen, aké zviera by v budúcnosti rád nafotil? "Čo sa týka psov, určite by som rád časom odfotil napríklad afgánskeho chrta, ale inak nemám špeciálny cieľ fotiť nejaké konkrétne zviera, každé je zaujímavé a každé má svoj vlastný charakter. Ale teším sa veľmi na kravy a kone, ale aj rybičky, hady alebo fretku," prezrádza.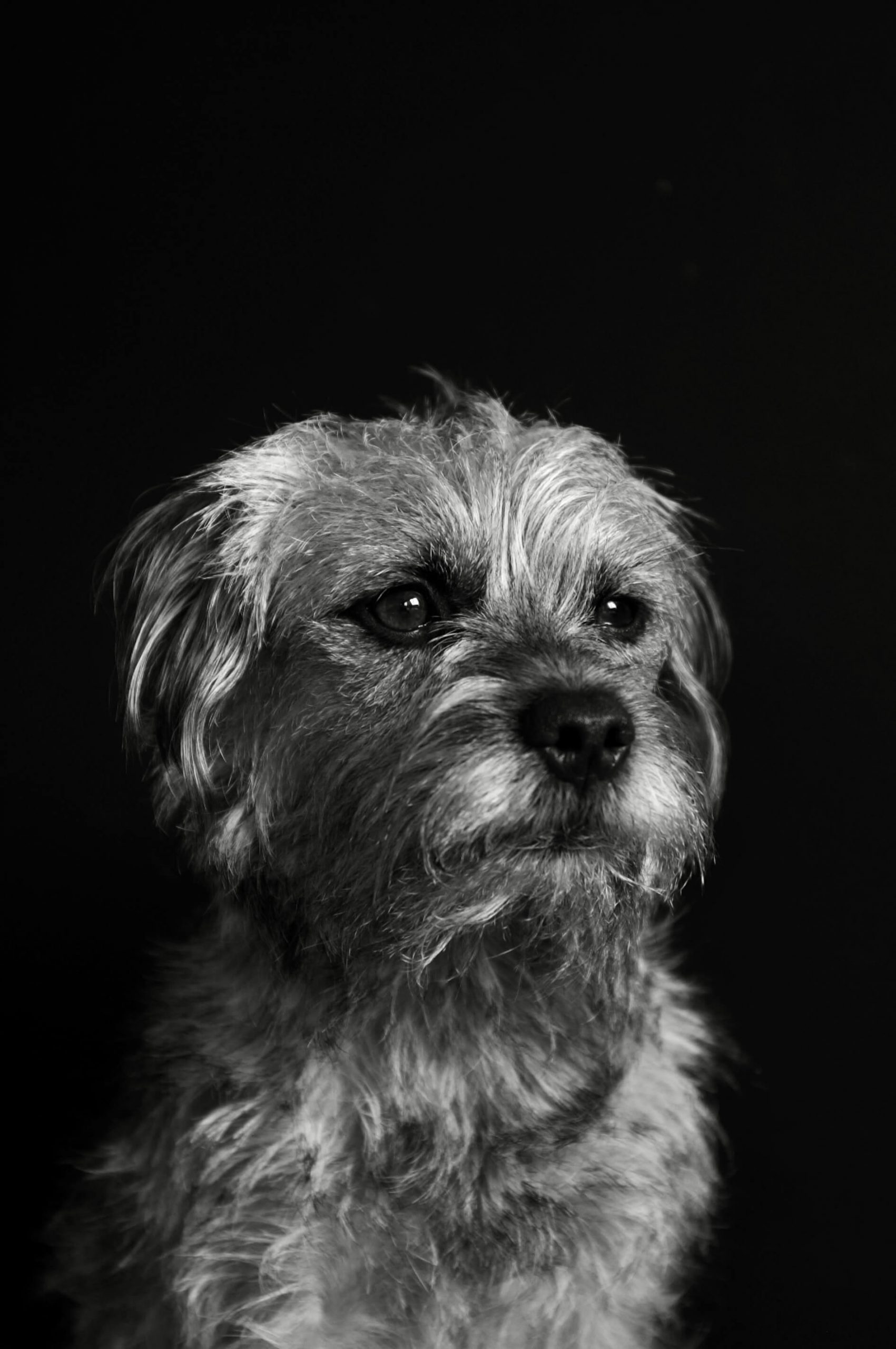 Ako psíčkarovi a milovníkovi zvierat robí Adamovi veľkú radosť nielen práca so zvieratami, ale tiež nefalšovaná radosť ich majiteľov z výsledku jeho práce. "Keď ľudia v štúdiu prvýkrát uvidia hotový obraz ich milovaného psa, ich reakcie sú perfektné, je to super pocit."
V budúcnosti by prostredníctvom tohto svojho srdcového projektu veľmi rád podporil dobrú vec a pomohol zvieratám v slovenských útulkoch, ktoré pomoc potrebujú najviac. "Veľmi rád by som urobil fotosériu psov z útulkov. Pokiaľ ide o zachytenie charakteru, niet psov, ktoré si toho prežili viac a žiaľ v tom negatívnom zmysle. Myslím, že je dôležité ich naozaj vidieť, porozumieť im a snažiť sa svojou troškou dopomôcť k zmene. Mám v pláne urobiť aj charitatívnu výstavu fotografií, možností je veľa, uvidíme, čo sa časom podarí zrealizovať…" dodáva.
Kto je Adam Dilej?
Adam Dilej, vlastným menom Adam Pribylinec, sa narodil 18. 10. 1983 v Bratislave. Vyštudoval Obchodnú akadémiu vo Viedni a General MBA Staffordshire University taktiež vo Viedni. V uplynulých rokoch žil a tvoril dlhodobo v Maďarsku, Rakúsku, Chorvátsku a na Slovensku. Zaujal spoluprácami s umelcami, prevažne v hudobnej sfére, pred objektívom sa mu vystriedali mená ako ScHoolboy Q, Big Sean, The Game, Wiz Khalifa, Majk Spirit, Rytmus, Ego, Celeste Buckingham, či Monika Bagárová. Aktuálne pôsobí v Bratislave.
www.instagram.com/dilejdogs
www.adamdilej.com
Zdroj: SOUL FOR SHOW