Jedným z najdiskutovanejších filmov tohto leta na plátnach kín sa stala nemecká komédia 100 vecí – film, ktorý privádza diváka k myšlienke, čo je v živote naozaj dôležité. Od svojej slovenskej kinopremiéry pred dvoma týždňami, 18. júla, snímka pritiahla pozornosť filmových publicistov i kinonadšencov. Posolstvo spomínanej filmovej novinky podporila tiež slovenská minimalistka Mirka Čechová na svojom blogu Minimalisti.sk.
Odkaz tejto čoraz obľúbenejšej snímky sa začal šíriť aj medzi slovenskými známymi osobnosťami. Niektoré z nich sa pri príležitosti uvedenia filmu do slovenských kín vyjadrili, bez čoho by si nedokázali predstaviť svoj život, ak by sa mali vzdať všetkého, čo majú a mohli by si nechať iba jedinú vec…
Reakcie na film 100 vecí v médiách:
"100 vecí má skvelý námet, ktorý vás bude lákať do kina a v súčasnej fáze kapitalizmu bude pre mnohých veľmi aktuálny a dôležitý. Šikovne zostrihaný prológ porovnáva koľko vecí majú jednotlivé generácie pre svoje živobytie a končí na hrozitánskom čísle 10 tisíc. Otázka filmu znie: ako sa dokážu dvaja hrdinovia zaobísť bez nich? Pointa je jednoduchá: vzdať sa úplne všetkých vecí v živote (t.j. deň 1 začať doslova s holým zadkom) a mať možnosť zobrať si iba jednu denne (tú si už možno ponechať). A to všetko po celý čas 100 dní…" Michal Korec, www.kinema.sk
"100 vecísú úsmevnou, príjemne ubiehajúcou komediálnou takmer – drámou, kde však ani ten najväčší pád hrdinov na dno neznamená definitívny koniec a dôvod pre depresiu. Pokiaľ sa nepovažujete za striktného pozérskeho filmového intelektuála a viete oceniť aj kvalitnú zábavu s nejakým tým potrebným klišé, 100 vecí ponúka vo svojom jadre síce nie príliš objavnú tému kritiky všadeprítomného konzumu, ale v kontexte svojho scenára umne spracovanú." Erik Binder, Filmpress.sk
"Komediálne spracovaný príbeh o priateľstve, láske, vzťahoch a hľadaní šťastia v dnešnej konzumnej dobe, keď bez svojich veci sa cítime ako bez časti seba samého. Pri filme som sa zasmiala, poplakala som si, zamyslela som sa. Mne sa veľmi páčil a vám ho odporúčam vidieť tiež." Mirka Čechová, minimalisti.sk
"Film, ktorý rozhodne stojí za vzhliadnutie a predovšetkým za zamyslenie a inšpiruje. Prináša veľmi zaujímavý pohľad na dnešný svet, vzťahy, hĺbku a priority. Sme to naozaj my, kto ovláda veci alebo veci ovládajú nás?" www.csfd.cz
Reakcie slovenských osobností na posolstvo filmu 100 vecí:
"Keby ste sa mali vzdať všetkých svojich vecí a nechať si len jednu jedinú, čo by to bolo? (odpoveďou nemusí byť iba VEC)
Veronika Cifrová Ostrihoňová (moderátorka, redaktorka, držiteľka ocenenia OTO): "Ak by som sa mala všetkého vzdať, ponechala by som si svojho manžela. Aj keď samozrejme ho nepovažujem za vec! On ale dokáže plniť množstvo funkcií naraz, nahradil by telku, rádio, aj uvarí, aj zahreje objatím, keby zima bola… S ním by sa mi žilo aj bez vecí dobre!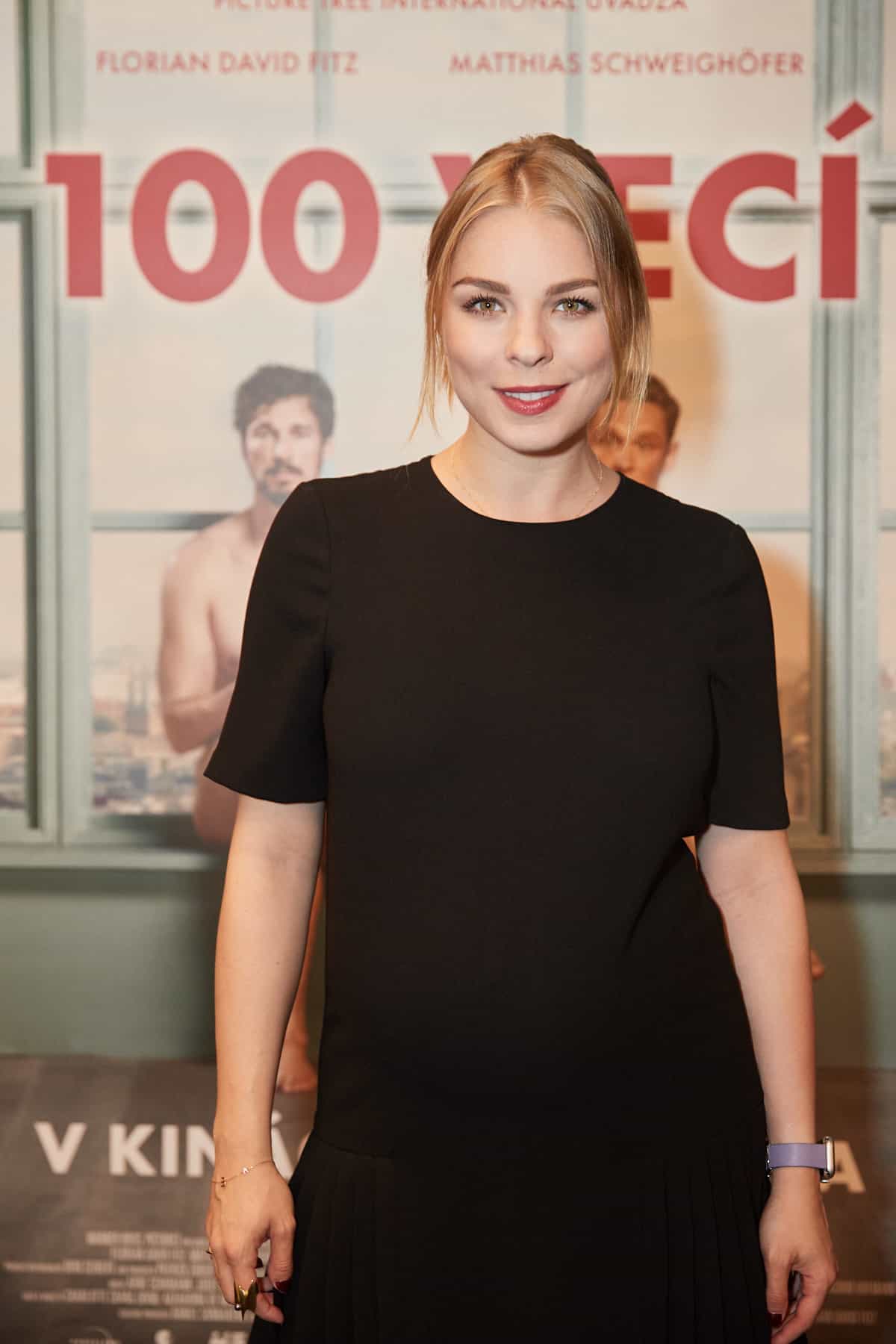 Mária Čírová (speváčka): "Zubná kefka! (smiech)"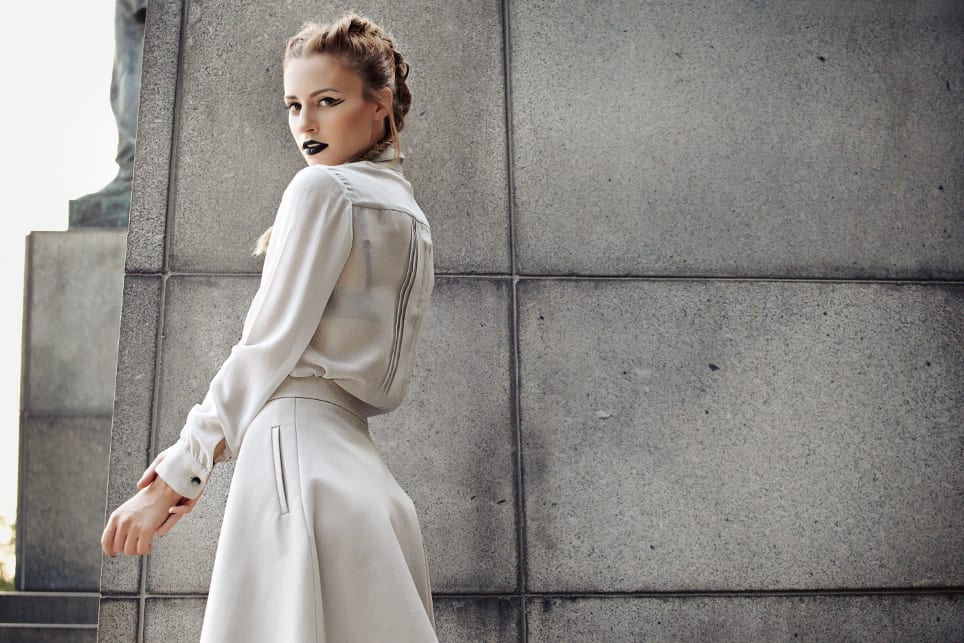 Emma Drobná (speváčka): "Mne by úplne stačila mamina :)"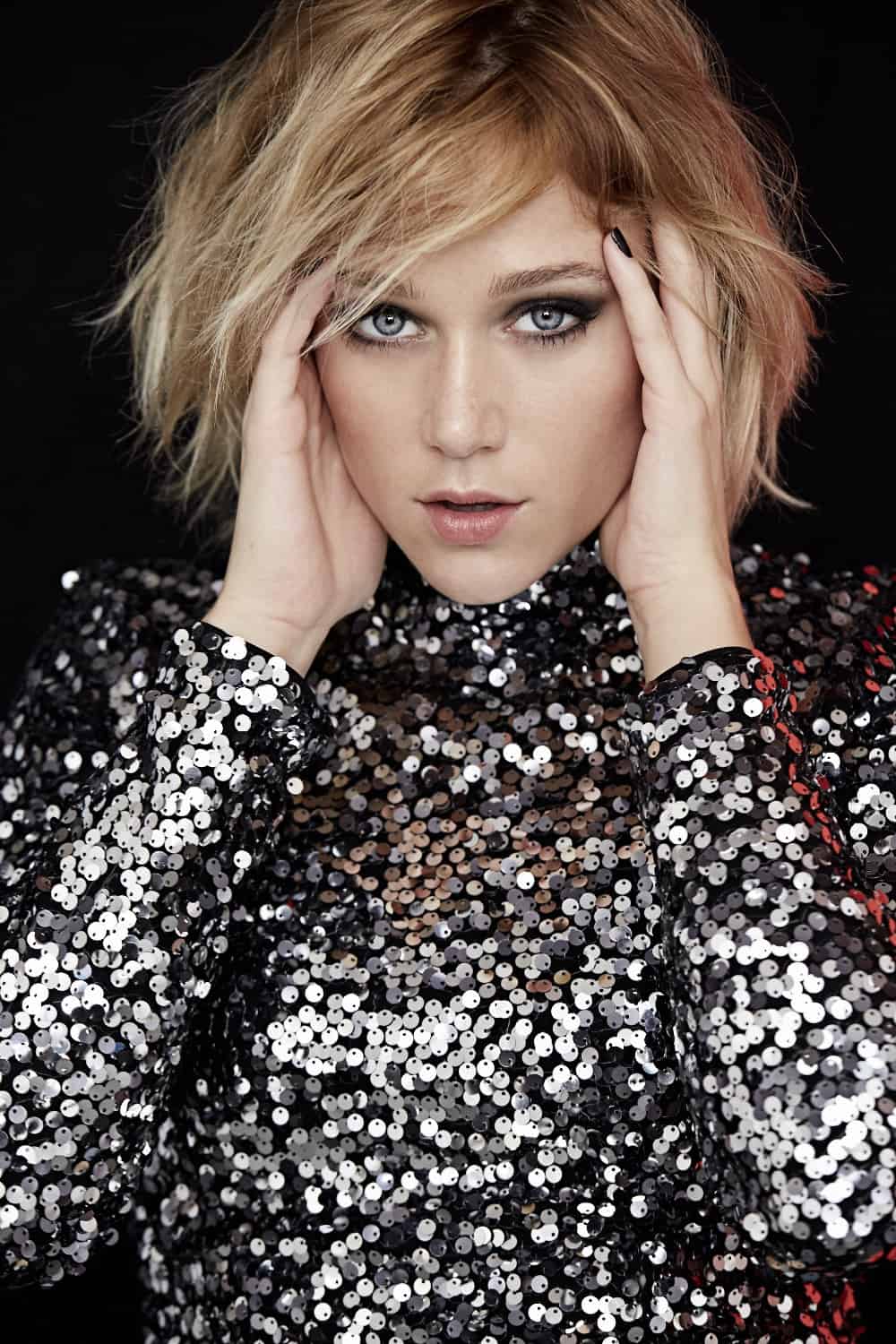 Dominika Mirgová (speváčka): "Keby som mala povedať vec, tak by to bola voda. Ak by to nemusela byť vec, tak samozrejme môj syn."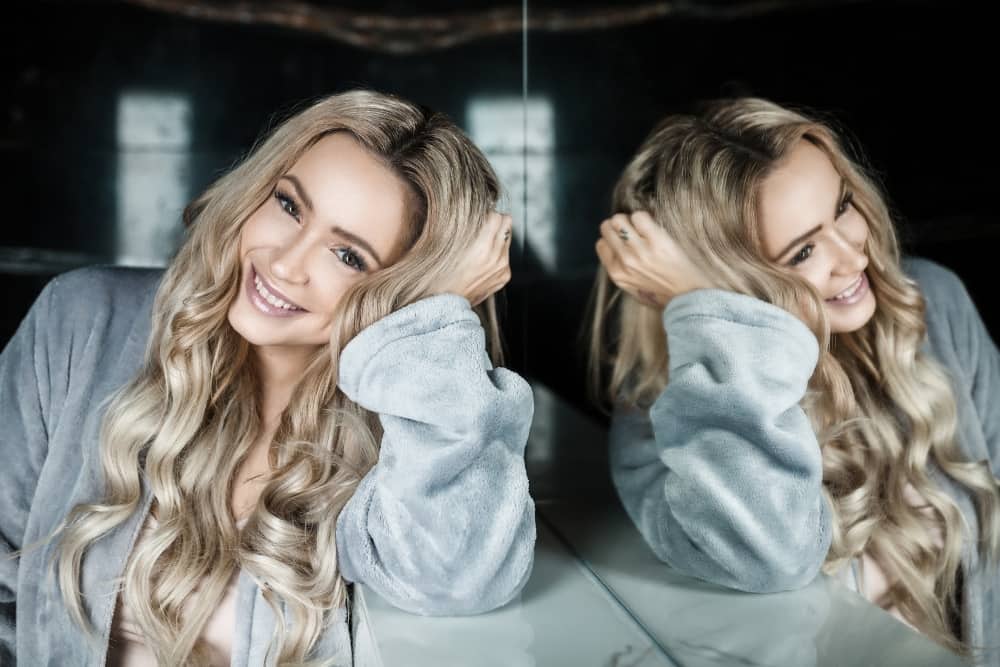 Carmel Paradise (speváčka a modelka): "Moja mačka!"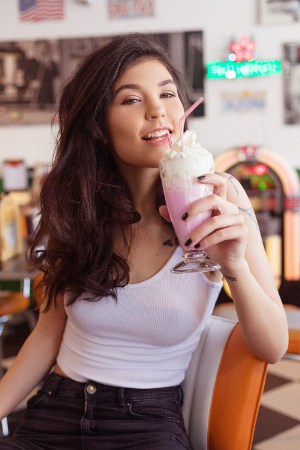 Veronika Strapková (speváčka a herečka): "Ponechala by som si ľudí . Ale vybrať jedného by bolo ťažké. Som rada, že to nie je reálne a nemusím nad tým rozmýšľať, to by som sa asi zapotila."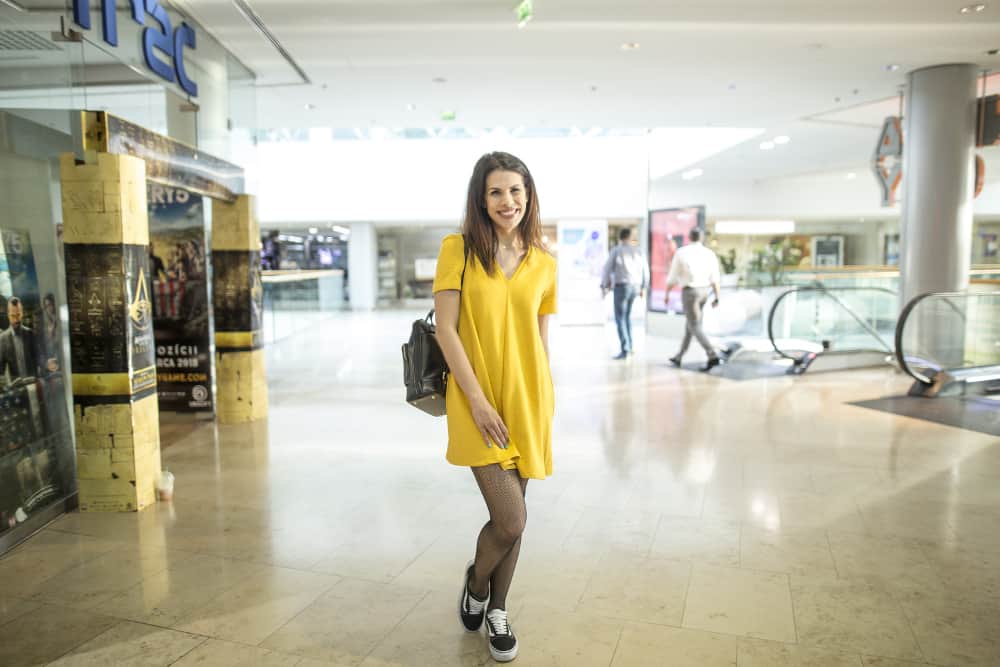 Ronie (speváčka): "Láska"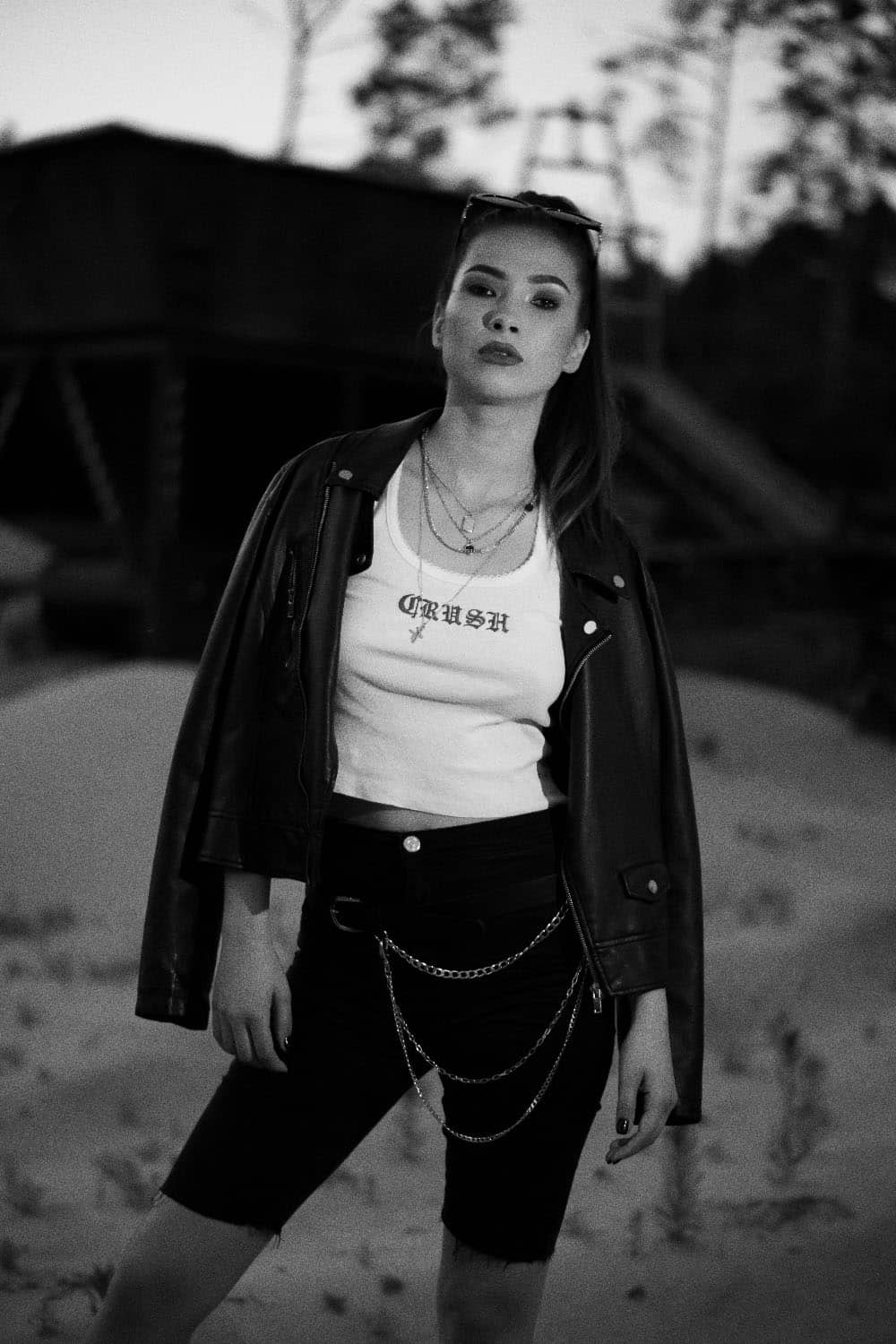 Synopsa filmu 100 vecí:
Toni (Matthias Schweighöfer) a Paul (Florian David Fitz) sú kamaráti od detstva. Spoločne šéfujú megaúspešnému start-upu, ktorý im umožňuje žiť si každý deň v pohodlí a luxuse.Toni miluje svoj kávovar. Paul zbožňuje svoj smartfón. Toni by sa rozhodne neobišiel bez tabletiek na rast vlasov. Paul si nedokáže predstaviť život bez Amazonu, Siri a svojich supermódnych tenisiek. Obaja kamaráti medzi sebou každý deň bojujú o to, kto je väčší frajer.
Všetko sa zmení v jedno ráno, kedy sa zobudia po nočnej párty so svojimi zamestnancami nahí na zemi v úplne prázdnom byte iba s kľúčmi okolo krku. Začína sa prvý deň stávky, ktorú počas včerajšej divokej žúrky uzavreli. Na 100 dní sa vzdali všetkého, čo vlastnili. Každý deň si môžu vziať späť len jednu zo svojich vecí, ktoré im kolegovia nasťahovali do dvoch skladov. Ten, ktorý sa vzdá alebo bude podvádzať, musí rozdať svoj 50%-ný podiel vo firme medzi zamestnancov…
Scenáristom a režisérom komédie je Florian David Fitz, ktorý si zároveň zahral jedného z hlavných hrdinov, Paula. Na konte má úspešné filmy Najkrajší deňa Vincent ide k moru. V úlohe Toniho uvidíme Matthiasa Schweighöfera, ktorého poznáme z drámy Kursk, či krimi komédie Ako napáliť Banku. Florian David Fitz sa pri písaní scenára snímky 100 vecí inšpiroval experimentom, ktorý postúpil fínsky filmár Petri Luukkainen pri nakrúcaní svojho dokumentárneho filmu "My Stuff" (2013).
Do slovenských kín uviedla film s českým dabingom 18. júla distribučná spoločnosť Magic Box Slovakia.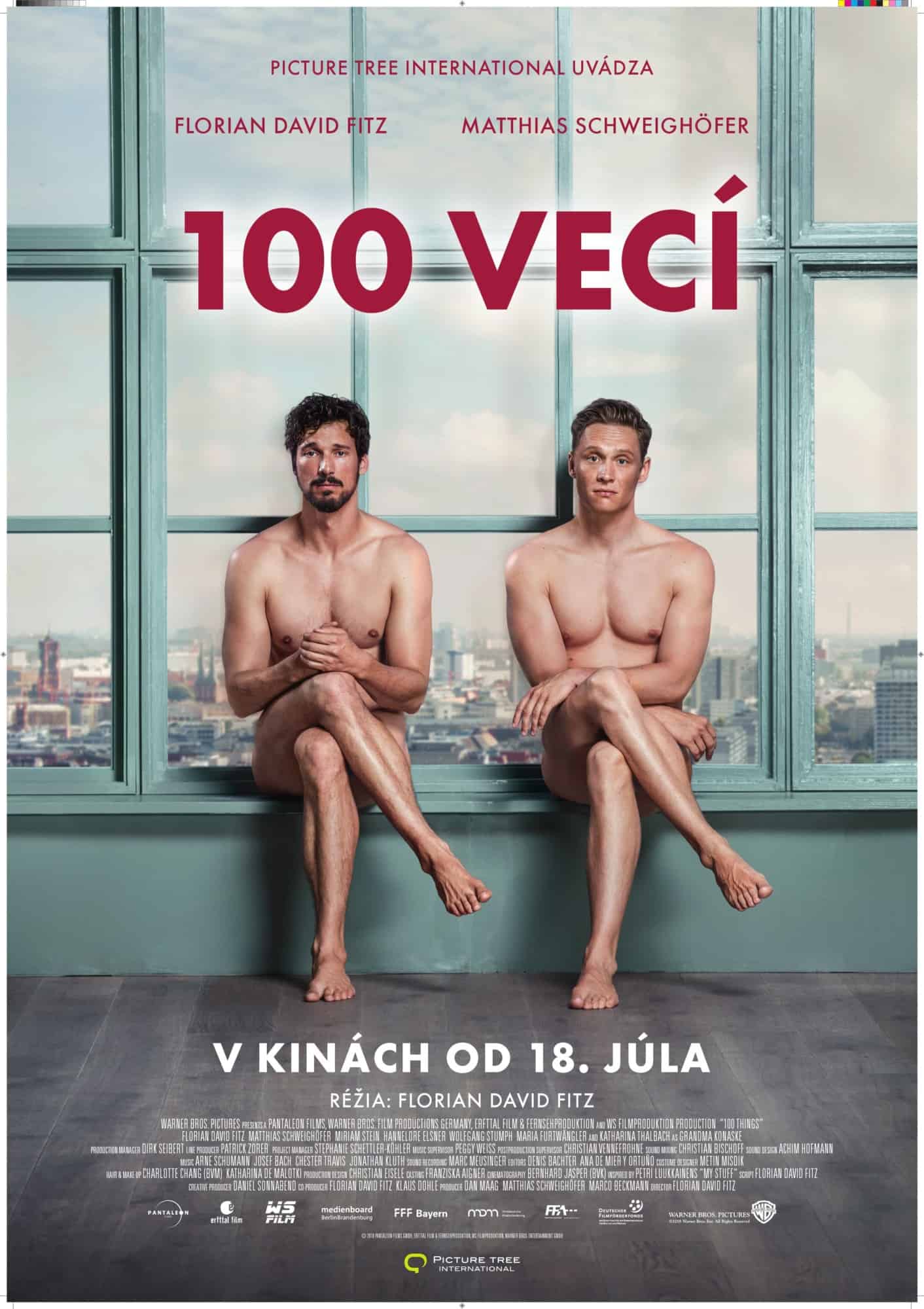 Zdroj: SOUL FOR SHOW