Slovenská speváčka HANKA úspešne pôsobiaca v USA už piaty rok vydáva nový album "Universal Ancestry", ktorý nahrala v New Yorku s Grammy ocenenými americkými hudobníkmi, kde prvý krát počuť aj slovenské ľudovky v angličtine zaranžované Afro-Americkým hudobníkom.
Slovenská speváčka Hanka Gregušová (umeleckým menom HANKA alebo HANKA G), úspešne pôsobiaca v mäkke hudobnej scény v New Yorku už piaty rok, vydáva nový (v poradí svoj štvrtý) album "Universal Ancestry", ktorý si aj sama produkovala v koprodukcii so špičkovými americkými klavíristami a skladateľmi Jamesom Hurtom, Shedrickom Mitchellom a Rodneym Kendrickom.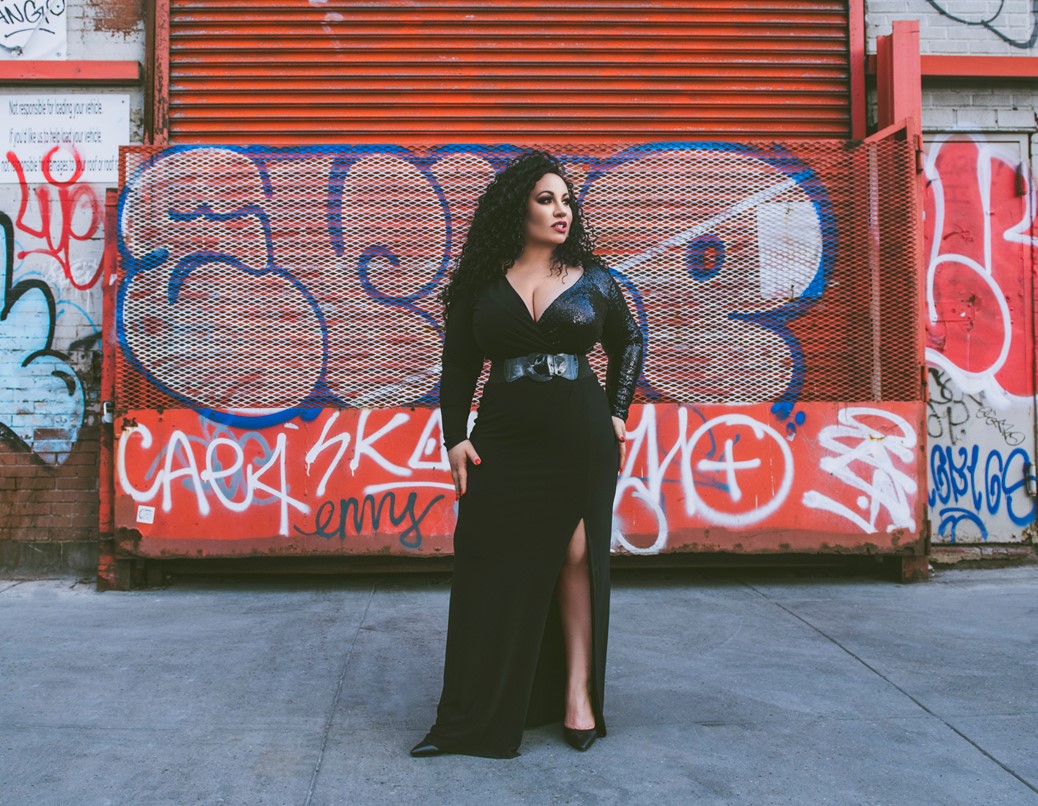 Album "Universal Ancestry" pripravovala a nahrávala počas pandémie skoro rok a nachádza sa na ňom 11 skladieb, ktoré prechádzajú celou hudobnou škálou od jazzu, soulu, R&B, až po gospel a vzdávajú hold viacerým mimoriadnym umelcom ako Pharoah Sanders, McCoy Tyner, Walter Hawkins, Donnie Hathaway ako aj speváckym hviezdám ako Whitney Houston, Chaka Khan, Abbey Lincoln a Phyllis Hyman. Na albume sú aj 3 slovenské ľudové piesne s jej volnými anglickými prekladmi textov, aranžované po prvýkrát Afro-Americkým hudobníkom, Jamesom Hurtom, a ktoré majú poslucháčom ukázať, ako by to asi znelo, keby si naši slovenskí predkovia "zajamovali" s tými afro-americkými.
Album "Universal Ancestry" sa nahrával v New Yorku v jednom z najlepších štúdií – The Samurai Hotel Recording Studio pod taktovkou Grammy oceneného zvukára Davida Stollera, ktorý album aj mixoval a spolupracoval s hviezdami naprieč hudobnými žánrami ako Eliane Elias, Nicholas Payton, Jane Monheit, Robert Glasper. Masteringu sa ujal Kevin Blackler, ktorý pracoval na nahrávkach pre Kanye West, Jay Z, Jennifer Holiday, Lee Konitz, Wallace Roney, či Joey DeFrancesco. Časť albumu "Universal Ancestry" sa nahrávala aj na Slovensku v Štúdiu Garage Petra Preložníka, kde hosťovala na flautu slovenská jazzová skladateľka a flautistka,držiteľka niekoľkých hudobných ocenení, Sisa Michalidesová a Veronika Vitazkova, ktorá na album nahrala fujaru.
Na nahrávaní albumu "Universal Ancestry" sa spolupodieľalo 15 hudobníkov vrátane HANKY, ktorá si na spoluprácu prizvala špičkových hudobníkov jazzovej, gospelovej, R&B a popovej americkej scény, ktorí majú na konte množstvo nominácí ako aj priamo ocenení Grammy, či skvelé spolupráce s hviezdami svetového hudobného formátu. Niekoľko-násobný držitel nominácie na cenu Grammy, americký klavírista a skladateľ James Hurt sa ujal koprodukcie, aranžmánov, klavírnych partov a Fender Rhodes piana väčšiny skladieb na albume vrátane slovenských ľudoviek. James vydal svoj sólový album v legendárnom vydavateľstve Blue Note, ktorý spôsobil hudobnú revolúciu koncom 90' rokoch prepojením jazzu s hip hopom a R&B a spolupracoval s takými hviezdami ako Q-Tip, Bilal, Maceo Parker, Buster Williams, Gregoire Marett atď… Ďalším hviezdnym americkým koproducentom, aranřérom, klavíristom a hráčom na orgán je štvornásobný držitel ocenenia Grammy, Shedrick Mitchell. Shedrick spolupracoval s množstvom špičkových hudobných hviezd ako Stevie Wonder, Jay-Z, Maxwell, ďalej jazzovými umelcami ako Kenny Garrett, Dee Dee Bridgewater, Christian McBride, Terrance Blanchard, Dianne Reeves. Deväť rokov doprevádzal spevácku hviezdu Whitney Houston a dva roky doprevádzal "Kráľovnú soulu" Arethu Franklin. Práve Shedrick pre HANKU zaranžoval okrem iných skladieb aj známy hit od Whitney Houston "All the Man That I Need".
Rytmické sekcie sú na albume "Universal Ancestry" až dve, kde na kontrabase a basgitare sa striedajú vychádzajúce hviezdy NYC scény, Rashaan Carter, ktorý študoval s jazzovými legendami kontrabasu Buster Williams, Reggie Workman a Ron Carter a David Ginyard, ktorý polupracoval s jazzovými hviezdam ako Terence Blanchard, Aaron Parks či dokonca so Solange (sestra Beyoncé).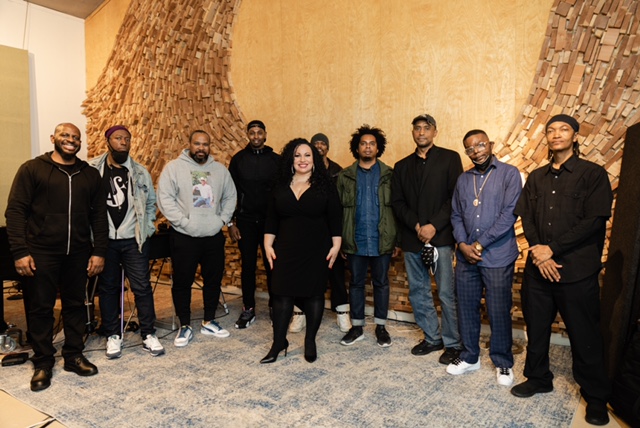 Na bicie sa striedajú uznávaní americkí bubeníci Taru Alexander a Nathaniel Townsley. Taru je ocenený a uznávaný bubeník, ktorý nahrával a spolupracoval s hviezdami jazzu ako Abbey Lincoln, Betty Carter, Roy Hargrove a nahral svôj druhý sólový album počas pandémie, kde hosťuje aj HANKA a vyjde v americkom vydavateľstve začiatkom budúceho roka. Nathaniel je Grammy ocenený hudobník a bubeník, ktorý vystupoval a nahrával s Joe Zawinul's Weather Report, Richard Bona, Mariah Carey, Stevie Wonder, Lalah Hathaway,…
Na albume "Universal Ancestry"sú aj špeciálny hostia ako Rodney Kendrick americký jazzový klavírista, skladateľ a hudobný producent, ktorý sa ujal originálneho aranžmánu skladby od speváckej jazzovej legendy Abbey Lincoln u ktorej sedem rokov pôsobil ako klavírista a Umelecký Riaditeľ. Ďalej Antoine Roney americký jazzový tenor a soprán saxofonista, brat nebohého slávneho trubkára Wallace Roney. Antoine spolupracoval a nahrával s Jacky Terrasson, Louis Hayes, James Spaulding,… Marvin Sewell americký Grammy ocenený uznávaný hudobník, gitarista, skladateľ a producent, ktorý šesť rokov spolupracoval s niekoľko-násobnou držiteľkou Grammy ocecenia, americkou uznávanou jazzovou speváčkou Cassandrou Wilson a spolupracoval s umelcami ako Lizz Wright, Regina Carter, Dianne Reeves, Marcus Miller, Joe Lovano, George Benson… Sherrod Barnes, Grammy ocenený hudobník, gitarista, skladateľ a producent, ktorý nahrával a vystupoval s ikonickými hviezdami ako Beyonce (kde pôsobil ako skladateľ & producent), Whitney Houston, Christina Aguilera, Queen Latifah… Hostí na albume uzatvára dvojica vokalistov Keesha Gumbs & Terelle Tipton, ktorí spievali sprievodné vokály pre hviezdy ako spevácke hviezdy gospelu, popu, R&B a soulu ako Donnie McClurkin, Karen Clark Sheard, Le'Andria Johnson, Mariah Carey, Sean Love Combs, Diana Ross, či Lil' Kim…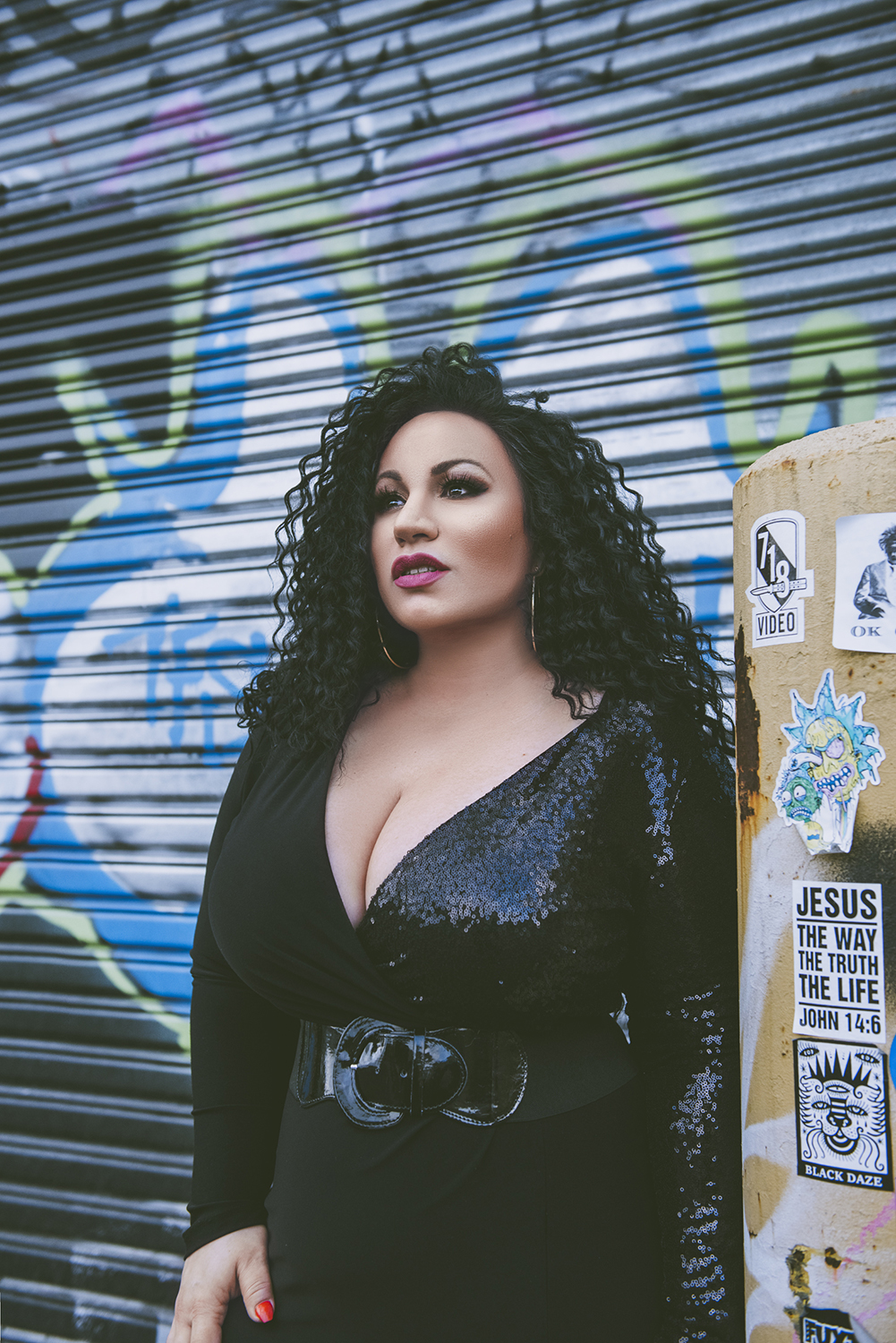 Hankina americká "púť" sa začala ešte počas jej pôsobenia na Slovensku, kedy otvárala koncert svetových amerických speváckych jazzových hviezd súčasnosti – Kurta Ellinga a Cassandry Wilson. Cassandra sa o nej vyjadrila ako o "najlepšej z nastupujúcej generácie", stala sa jej mentorkou a podporuje jej talent v USA. Hanka je vychádajúca hviezda na jazzovej scéne v New Yorku, kde prepája slovenský folklór s jazzom, gospelom a R&B a so svojím kvartetom koncertuje po celom svete. Je držiteľkou niekoľkých ocenení, vrátane prestížnej ceny L. Martoníka za vynikajúce interpretačné výkony ako "Jazzman roka" z roku 2017, kde sa stala iba druhou ocenenou ženou počas 26-ročného udeľovania tohto ocenenia. Jej posledné dva albumy boli nominované v kategórii jazzovej hudby ako "albumy roka" na jazzových cenách ako Esprit a Radio Head Awards.
Obsadenie na albume "Universal Ancestry":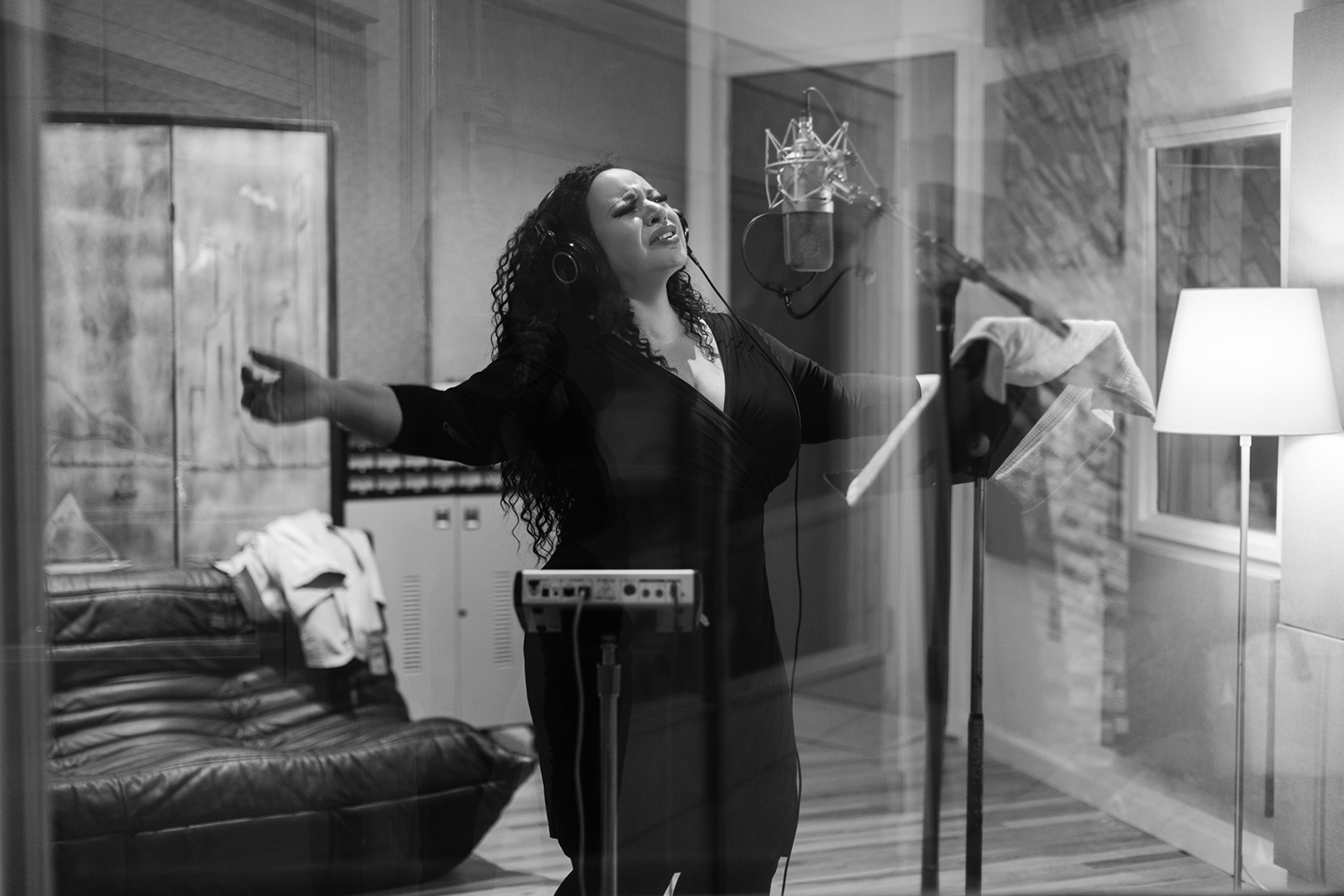 Album z verejných zdrojov podporil Fond na podporu umenia. Projekt bol realizovaný s finančnou podporou BSK a Úradu pre Slovákov žijúcich v zahraničí.
Album je možné si objednať na hankaobjednavka@gmail.com
www.hankag.com
@hankasings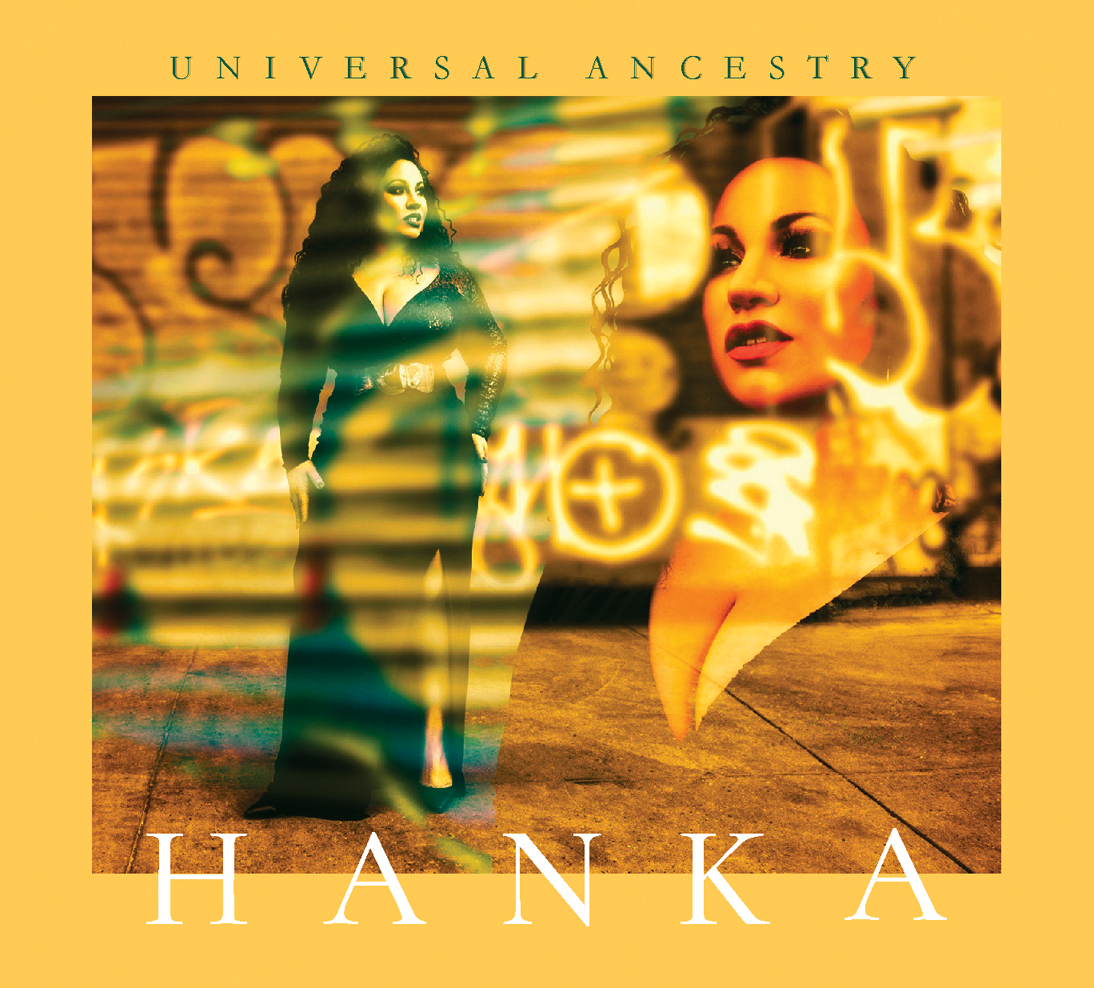 Zdroj: TS