Český herec Tomáš Hának ako zombie Mozart vo videoklipe skupiny Wohnout.
"Kdyby Amádeus Mozart tušil, že se o několik století později probere do doby, kdy se hudební nástroje zapojují do elektrického proudu, nejdříve by netušil, co to takový elektrický proud vůbec je…a pak by se ze zvuku moderních nástrojů nejspíše zbláznil. Ten náš Amádeus ale zvuku kytar propadl. Dokonce založil kapelu. A vybral si k tomu naší partu, která už neshání zpěváka na inzerát, ale hudební hrdiny minulých století," uvádza pieseň Honza Homola.
Réžie sa ujal Michal Skořepa, ako aj u ďalších videklipov z posledného vydaného albumu HUH!. "Co jsem si to vymyslel za kravinu mi došlo asi nejvíc, když jsme v Brně dorazili do Zemského muzea a šoupli jsme kostru Mozarta pod kostru mamuta. Pro takové okamžiky má smysl žít," hovorí Skořepa.
Videoklip sa točil dva dni. Po záberoch z legendárneho pražského punkového hudobného klubu 007, sa produkčný tím presunul na nočné natáčanie do Moravského zemského múzea, ktoré vlastní kostry nielenmamutov. Do videoklipu bolo zapojených niekoľko kamarátov, zahrala si v ňom aj tanečná skupina, ktorá bežne tancuje barokové a secesné predstavenia na zámkoch. Samozrejme sa vo videu objaví celá kapela Wohnout a hlavne herec Tomáš Hanák, ktorý kývol na úlohu zombie Mozarta.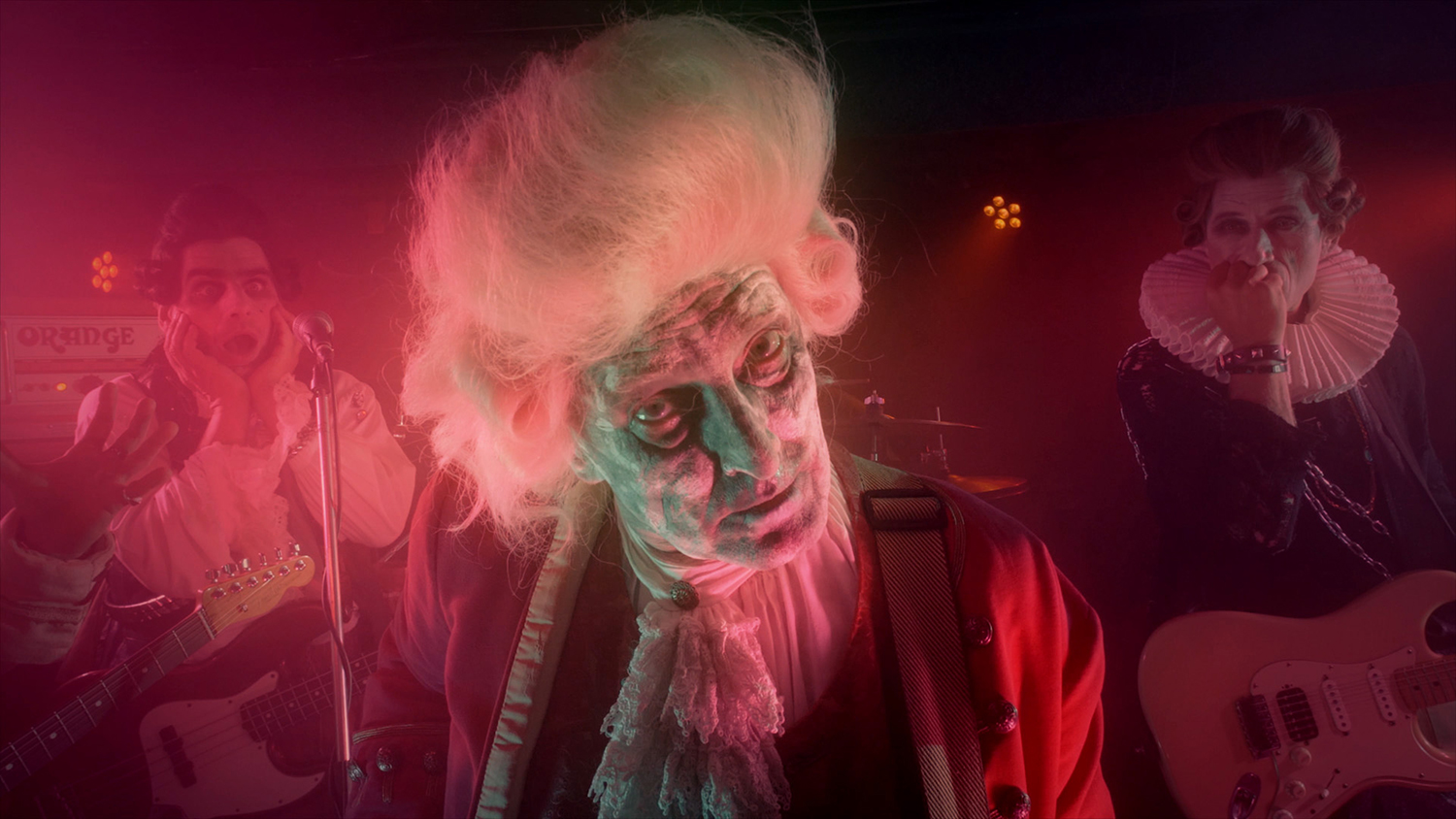 "Setkání s Wohnouty bylo sakra příjemné, včetně hovorů o cestování do dalek. A moje role Wolfganga Zombie Mozarta? Pro mě radost – jiná věc je, jak moji hrůznou, mrtvolnou tvář přijme můj fanklub, což jsou většinou ženy 65+. Ale to jsou naštěstí většinou i fanynky Wohnoutů, takže mi to snad projde," smeje sa Hanák.
"Zezačátku jsme se vůbec báli Tomáše s takovou rolí oslovit. Je to pan herec, a scénář byl divočina od samého začátku. Mile nás Tomáš překvapil vůbec tím, že na roli kývl. A pak už to jelo… sedli jsme si lidsky, takže to nakonec bylo jako vždy – prostě natáčení s kamarády..," zakončuje vyjadrenia k spolupráci Homola.
Zdroj: TS