Skupina Peter Bič Project predstavuje nové skladby z pripravovaného albumu. Rovnako tiež pripravila letné koncerty, takže sa im začína poriadne horúce pracovné leto. " Okrem toho že postupne nahrávame a finalizujeme nové skladby, vyrážame aj na koncerty, medzi ľudí, a to nás nesmierne teší. O to viac že prvý koncert 3.7 v Košiciach je momentálne vypredaný" hovorí Peter Bič. " Naša nová skladba má v sebe poriadny náboj energie, ktorú momentálne potrebujeme asi všetci. Odviazali sme sa už pri jej nahrávaní, a videoklip tomu dal ten správny obraz" dodáva Peter Bič.
Skladba Všetko bude fajn, je zároveň prvou skladbou zo spolupráce s textárom Michalom Mifkovičom. " Michal nám poslal niekoľko textov, ktoré sa mi hneď zapáčili, naskakovali mi rôzne melódie. Som rád, že sa naše cesty stretli, a na novom albume bude určite viac ako jeden Michalov text."
V klipe okrem skupiny Peter Bič Project účinkujú aj študenti Súkromného konzervatória Dezidera Kardoša v Prešove, a tiež kamaráti skupiny. Natáčanie prebiehalo v Stodole Zlatník, a réžie sa ujal Jaroslav Jaris Vaľko. " Tak ako je pieseň divoká, tak som chcel aby aj video malo tú správnu náladu, ako sa hovorí na východe " šalenoty". Tak sme sa šaleli pri ohadzovaní tortami, skákaním do bazéna, divokým tancom, aby to malo tu správnu letnú náladu, kedy máte pocit, naozaj všetko je fajn" dodáva režisér Jaris.
" Teším sa na to keď si zaspievame nielen túto ale aj ďalšie naše skladby pod holým nebom, a že naozaj všetko bude fajn" uzatvára Peter Bič.
Peter Bič Project – Letné koncerty budú v týchto mestách
03.07.2021 Košice, Kasárne/Kulturpark /Presunutý LABYRINT Tour/
31.07.2021 Myjava, Amfiteáter Trnovce
14.08.2021 Kežmarok, Nádvorie kežmarského hradu
28.08.2021 Banská Štiavnica, Amfiteáter
10.09.2021 Trenčín, Amfiteáter Trenčiansky hrad /Presunutý LABYRINT Tour/ + Štefan Štec
12.09.2021 Bratislava, Amfiteáter InPARK Ružinov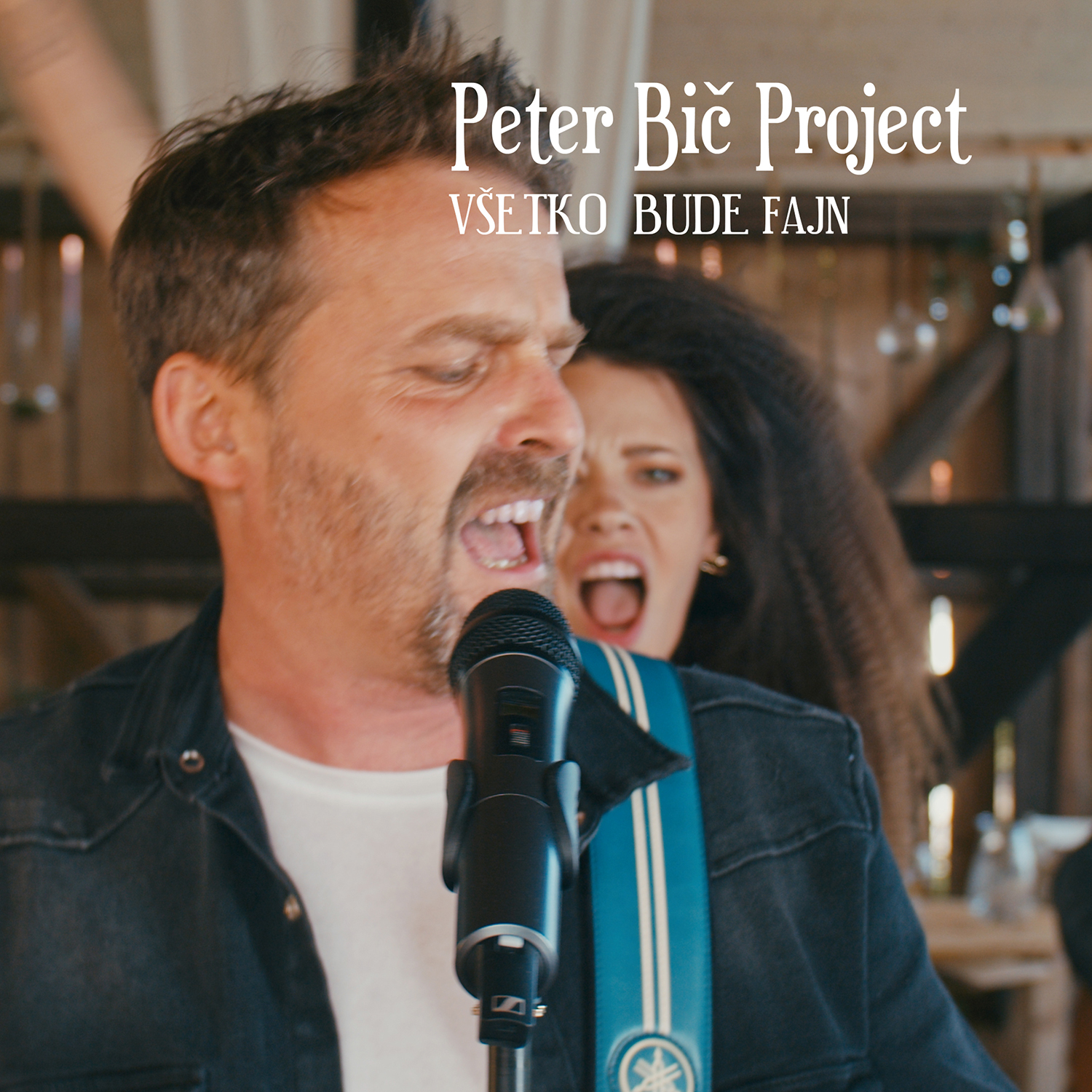 Peter Bič Project – Všetko bude fajn
Autor hudby: Peter Bič
Autor textu : Michal Mifkovič
Producent: Peter Bič
Director/DOP: Jaroslav Vaľko
Director Assistant: Sandra Urbančíkova
Production: Jaroslav Vaľko
Procuction Assistant: Anna Kovaľová
Camera Operator: Juraj Marcin
Runner: Marek Hvizdoš
2021 Universal Music
ISRC AUDIO: SK-A01-21-00140
ISRC VIDEO : SK-V01-21-00067
https://peterbicproject.lnk.to/VsetkoBudeFajn
Zdroj: TS