Ubehli skoro štyri roky od vydania druhého a súčasne ostatného albumu Vlčí srdce. Skupina si upevnila svoje originálne postavenie nielen na českej hudobnej scéne, ktoré potvrdzovali stovkami koncertov. Ich popularita rástla u stále väčšieho množstva fanúšikov. Skupina Jelen tak aktuálne zakončuje jednu etapu svojej úspešnej existencie spolu so singlom a videoklipom JEDINÝ CO CHCI a oznamuje tak, že na koniec januára 2021 pripravuje vydanie svojho tretieho albumu.
Už prvé skladby z pripravovaného albumu napovedajú o množstve zmien, na ktoré sa môžu poslucháči tešiť "Máme za sebou skvělé sedmileté období, kdy jsme mnohokrát procestovali křížem krážem celou republiku a snažili se rozdávat radost muzikou. Po koncertech se setkávat s našimi fanoušky. To byl vždycky náš sen," hovorí spevák a hlavný autor skupiny Jindra Polák
Tento rok musela skupina nedobrovoľne pribrzdiť a zrušiť až 70 koncertov "Nečekaně se nám vytvořil časový prostor, který jsme se rozhodli využít k dopracování a k nátáčení nových písní. Myslíme si, že žánrům, které nás inspirovaly jsme už dostatečně splatili dluh. Jsme starší a zkušenější, ale tvůrčí energie máme víc, než kdykoliv předtím. Cítíme, že nastal čas se vrátit do současnosti. Soundem kapely, ale i obsahem našich písní," dodáva Polák. Jindra Polák sa producentsky v spolupráci s Martinom Ledvinom podieľal na konečnom zvuku nového songu.
JEDINÝ CO CHCI je prvým singlom z pripravovaného albumu skupiny Jelen. Pomyselne ním otvára novú etapu skupiny, ktorá oslovuje poslucháčov naprieč generáciami. Videoklip režíroval Ondřej Urbanec.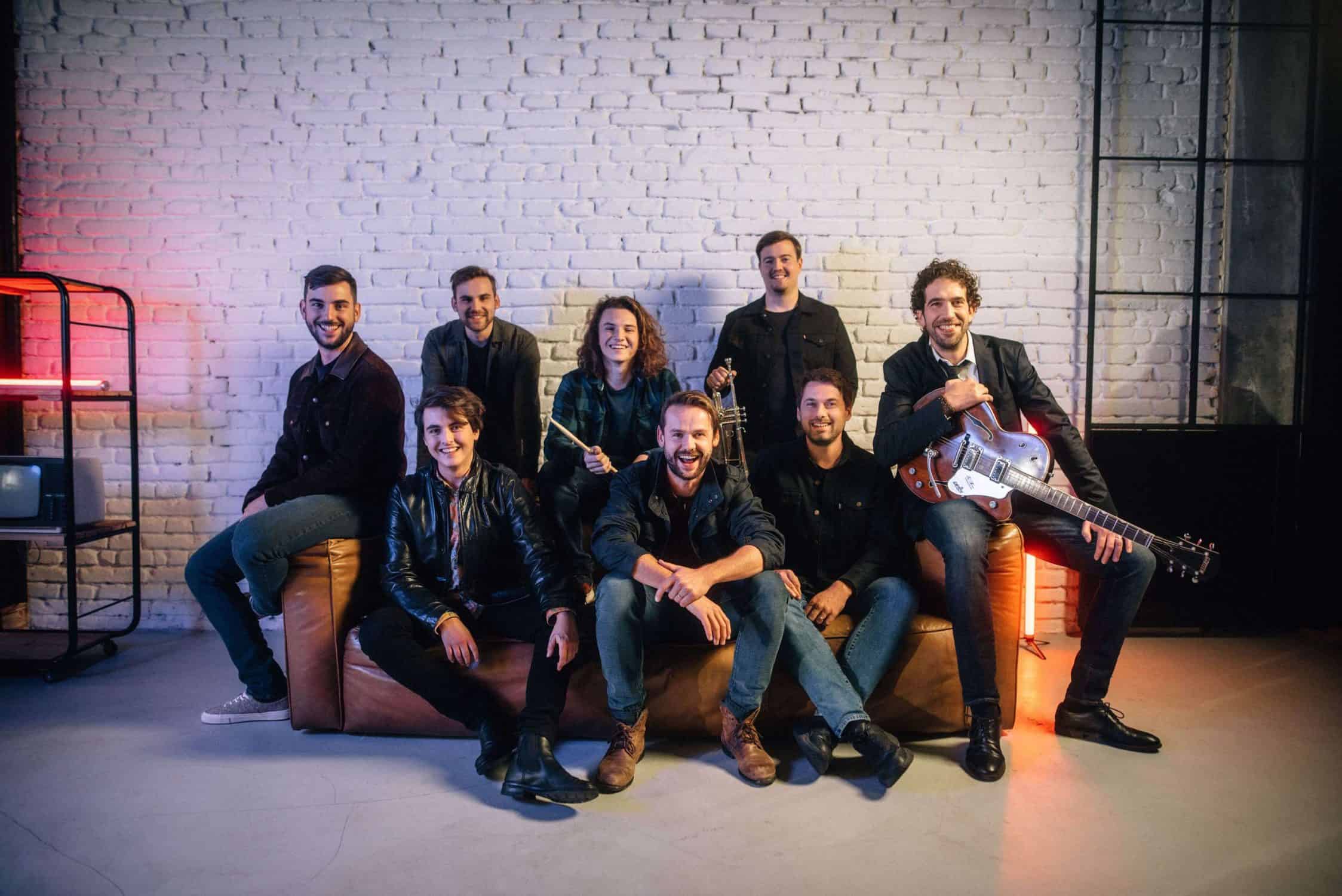 "O našem novém albu mluvíme interně v kapele jako o návratu do současnosti. V tomto duchu jsme mluvili i s režisérem Ondřejem Urbancem. Nechtěli jsme video s příběhem, chtěli jsme jen hrát a užít si natáčení. Poprvé v ateliéru. Poprvé s naším novým bubeníkem Vítkem," spevák Jindra Polák.
Režisér ho dopĺňa: "K nátačení jsme využili ateliér Loft Bubny, kde nás už při obhlídkách zaujal hippies karavan, který jsme se rozhodli použít při natáčení. Je to auto, které symbolizuje svobodu, a ten pocit uvolněnosti jsme se snažili dostat i do výsledku naší práce." A dodáva: "Není lehké režírovat osmičlennou skupinu hudebníků. Byla to moje první zkušenost s takovým "ansáblem". Narazil jsem ovšem na přátelskou partu profesionálů, kteří si až neuvěřitelně uchovali obrovskou energii a zároveň pokoru k tomu co milují. K muzice."
Videoklip JEDINÝ CO CHCI naznačuje smer, ktorým sa skupina Jelen vydáva. Ako hovorí leader skupiny Jindra Polák. "Vracíme se do současnosti".
https://www.jelenmusic.cz/
https://www.facebook.com/jelenmusic/
Zdroj: TS