Sima Magušinová sa s fanúšikmi stretne v deviatich mestách Slovenska, v ktorých s kapelou odohrá koncerty adventného turné. Symbolicky na Dušičky zároveň zverejnila novú skladbu, ktorej text napísal významný slovenský básnik Rudolf Dobiáš.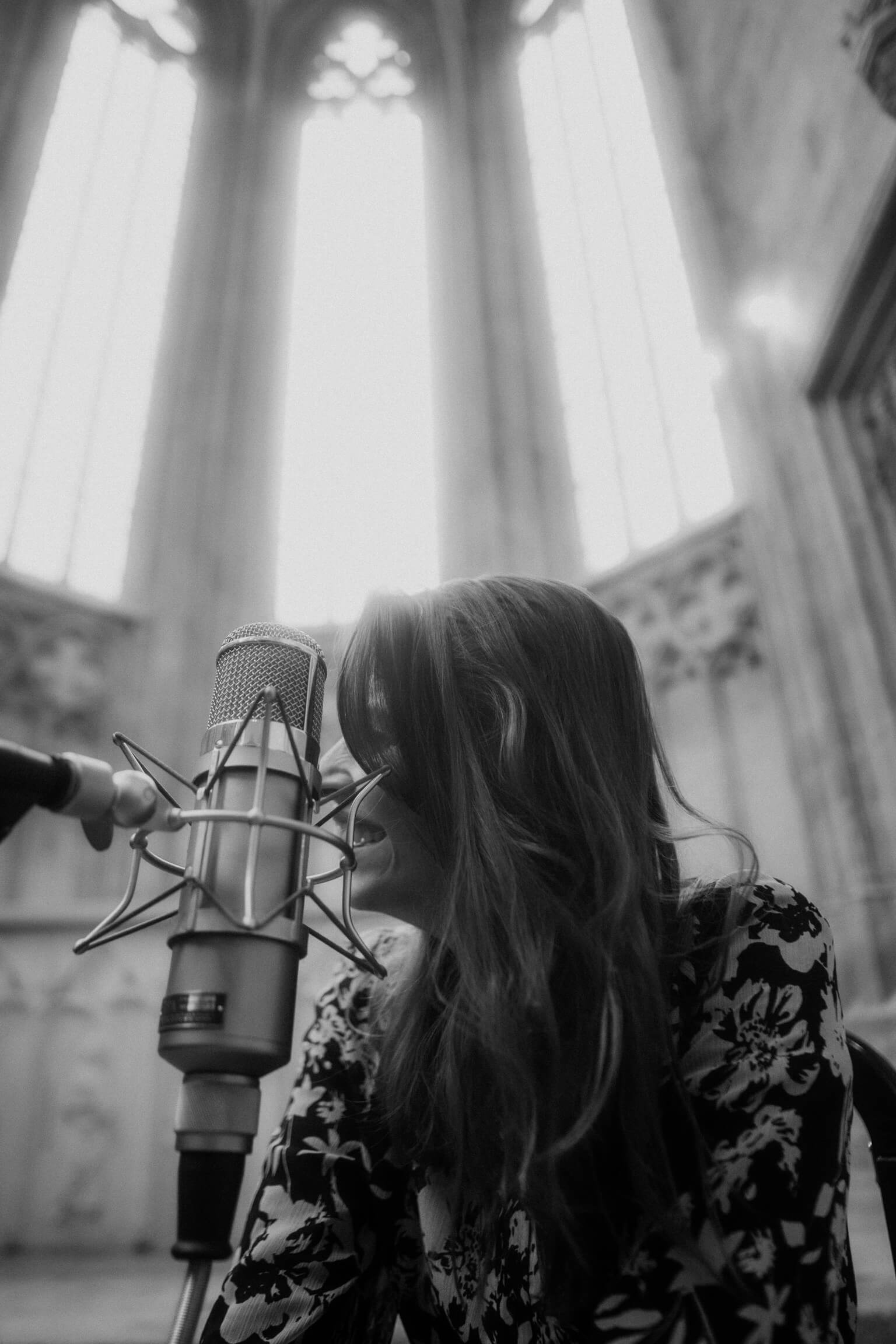 Okrem piesne poteší fanúšikov aj správa o pripravovaných koncertoch. V decembri odohrá Sima Magušinová turné Advent s Vami na deviatich miestach Slovenska. Atmosféru adventných koncertov umocnia krásne priestory kostolov a synagógy.
"Verím, že naše adventné koncerty prinesú ľuďom radosť a spolu sa naladíme na tie najkrajšie sviatky. Minulý rok nám to kvôli opatreniam nevyšlo a odohrali sme koncert len online. Teraz máme možnosť stretnúť sa, a o to viac mi budú koncerty vzácnejšie," hovorí Sima Magušinová.
Skladby koncertov Advent s Vami si so Simou Magušinovou zaspieva aj jej kapela v zložení Lucka Kostelanská a Majka Fabšová (vokály), Martin Zajko (gitara), Daniel Špiner (klávesy), Michal Šelep (basa) a Igor Ajdži Sabo (bicie).
Sima Magušinová zároveň pripravila premiéru skladby Rekviem. Spolu s klipom ju zverejnila v deň, keď spomíname na našich blízkych zosnulých. Autorom textu je známy spisovateľ a básnik Rudolf Dobiáš, ktorý bol navrhnutý na Nobelovu cenu za literatúru.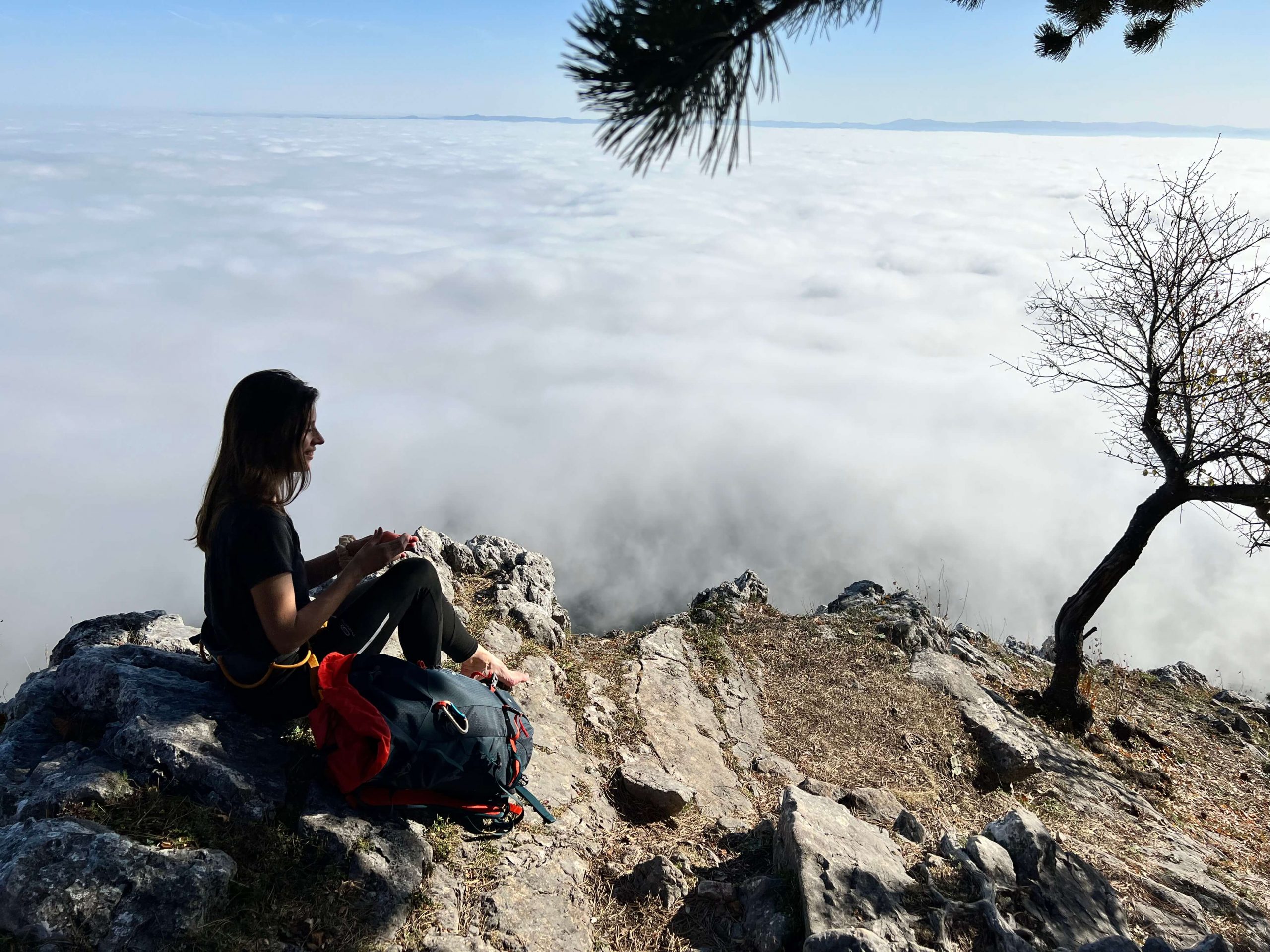 "Rudolfa Dobiáša vnímam ako Božieho muža, cez ktorého tvorbu sa nebo približuje zemi. Je bývalý politický väzeň, ktorý je stelesnením ľudskej sily a pokory. Som vďačná, že som mohla text jeho básne zhudobniť a spolu s kapelou a sláčikovým kvartetom sme ju mohli nahrať a vydať práve v týchto dňoch." vysvetľuje Sima.
Termíny turné Simy Magušinovej Advent s Vami:
5.12. BRATISLAVA – Blumentálsky kostol
6.12. NITRA – Piaristický kostol sv. Ladislava
9.12. PRIEVIDZA – Piaristický kostol Najsvätejšej Trojice
12.12. BANSKÁ BYSTRICA – informácie o mieste budú zverejnené čoskoro
13.12. LUČENEC – Synagóga
14.12. TRNAVA – Kostol sv. Jakuba
19.12. SPIŠSKÁ KAPITULA – Katedrála sv. Martina
20.12. BARDEJOV – Bazilika sv. Egídia
21.12. KOŠICE – Evanjelický kostol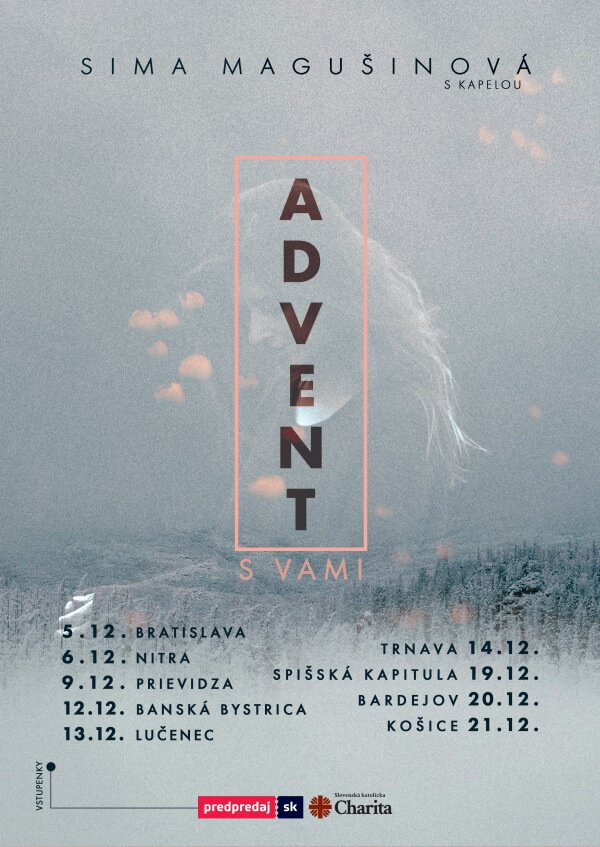 Zdroj: TS