Pokiaľ vás baví objavovať novú hudbu, či už tú domácu alebo zahraničnú, určite si nenechajte ujsť druhý ročník tohto nového showcase festivalu, ktorý sa uskutoční v bratislavskej Novej Cvernovke 26. a 27. apríla 2019.
Prvý ročník Sharpe festivalu minulý rok bol akýmsi pokusom o oživenie showcasovej scény na Slovensku organizátorov dnes už neexistujúceho festivalu Waves Bratislava. Tí sa po krachu Waves nevzdali a založili občianske združenie LALA Slovak Music Export, slúžiace na podporu a prezentáciu slovenskej hudobnej scény v zahraničí. Okrem iného sa z veľkej časti podieľali aj na príprave mimoriadne úspešnej slovenskej výpravy na holandský Eurosonic v januári tohto roka, o ktorej sme písali tu. Pilotný ročník Sharpu mal skvelé ohlasy u návštevníkov aj účinkujúcich, pokračovanie teda bolo viac než očakávané. Kreatívne prostredie Novej Cvernovky sa festivalu hodí viac než dokonale a hlavný stage Sharpu využijú aj aj po ukončení festivalu na výročné prvomájové otvorenie tunajších ateliérov.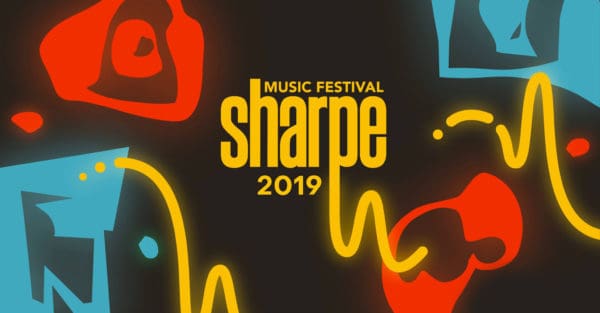 Na festivale majú nadpolovičné zastúpenie hudobníci z domácej scény. V piatok nám zahrá elektro-indie trio Luvver, obľúbení rockeri z Walter Schnitzelsson, Lukáš Zdurienčík s projektom Blame Your Genes či experimentálny Herzog Herzog, temnejšiu a tvrdšiu hudbu prinesú Catastrofy. Chýbať nebude ani Fvlcrumov live set, na ktorý sa už teraz veľmi tešíme. V sobotu budú slovenské farby zastupovať Katarzia spoločne s Pjonim, Genuine Jacks, Sisa Fehér & Vladko Mikláš, Möbius, Darkness Positive a Nvmeri. Celý Ungerground stage si pod svoju záštitu vezmú kurátori pravidelnej techno akcie Nočná a na najtemnejšom pódiu Sharpu sa vystriedajú Urbanfailure, Detekm a celé to vyvrcholí setom Niny Pixel.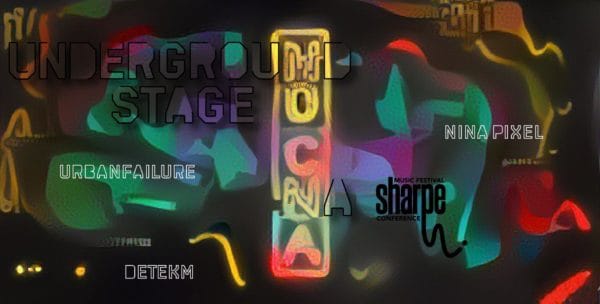 Sharpe ale nie je len o domácej hudbe a pozvanie naň prijali viacerí zaujímaví umelci zo zahraničia. Zo severu Európy prídu Švédi Melby so svojim jemným folkovo psychadelickým indie rockom, z juhu je to mladá a divoká Talianka Giungla a Španielka MounQup, ktorá vo svojej tvorbe mieša odkazy kultúr naprieč celým starým kontinentom. Súčasnú poľskú scénu budú zastupovať Trupa Trupa a Jaaa!, z Rakúska prídu Tents, Molly, a Melt Drowner. Spoza Moravy si do Novej Cvernovky odbehne nenapodobniteľný techno profesor Ventolín. Chýbať nemôžu zástupcovia aktuálneho UK soundu Scalping a Dis DJ set, ktorý nám v sobotu zahrajú na afterparty spoločne s poľským DJ Zachódom, ktorého bio "Totalna masakra. Punk jest strzalą" hovorí za všetko.

Keďže má Sharpe vo svojom názve prívlastok "showcasový", jeho neoddeliteľnou súčasťou je sobotná konferencia, ktorá je zaujímavá najmä pre ľudí, ktorí sa hudbe venujú profesionálne. Ale prednášky a workshopy môžu byť zaujímavé pre kohokoľvek, dozvedieť sa môžete napríklad, kedy bude Radiohead hrať na Slovensku, ako zorganizovať festival za 60 minút a čo-to aj o zero waste festivaloch. V sobotu o siedmej sa bude navyše premietať aj slovenský film Ostrov hudby, ktorý mal premiéru na už spomínanom Eurosonicu a ponúka obraz o súčasnej nezávislej hudobnej scéne našej krajiny.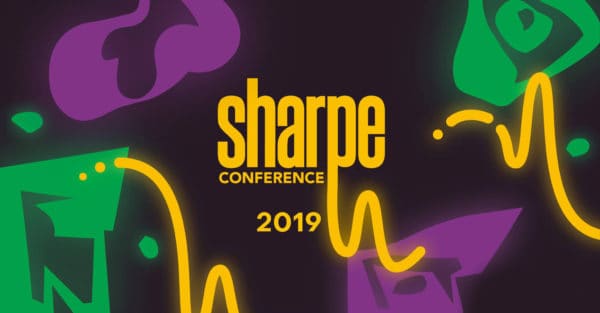 Hoci je vo svete showcasových festivaloch naozaj mnoho, tu na Slovensku sa jedná skôr o výnimočnú vec. Dvaja z organizátorov, Alexander Čerevka a Michal Berezňák nám ukazujú, v ktorých smeroch je Sharpe jedinečný. Ako prvý festival na Slovensku sa rozhodli pre cashless variantu, čo znamená, že mince a bankovky v tomto priestore na dva dni stratia význam. Zo zahraničných festivalov sme možno niektorí zvyknutí na čipové náramky a ich dobíjanie, na Sharpe vám na pivko a iné osvieženie bude stačiť platobná karta. Toto rozhodnutie naozaj vítame, keďže nič nedokáže zabiť náladu ako nekonečné čakanie v rade na bare. Ďalšou skvelou správou je, že celý program je pripravený tak, aby sa v celej dĺžke neprekrývali žiadne dva koncerty. V kombinácii so vzdialenosťou jednotlivých pódií je tak možné vychutnať si aspoň kúsok každého jedného interpreta. A to je niečo, čím sa môže pochváliť máloktorý z akýchkoľvek hudobných festivalov.
Nestačí vám to? Čo by ste povedali na tajné koncerty na streche ateliérov Novej Cvernovky v piatok a sobotu alebo jam sessions jednotlivých hudobníkov? Myslím si, že Sharpe tento rok určite bude patriť k jarným hudobným vrcholom tohto roku a skvele nás naladí na nadchádzajúcu festivalovú sezónu.
Lístky na oba dni dostanete za veľmi príjemnú cenu 19 euro, a pre tých, čo sa rozhodnú navštíviť ho len jeden z dní, sú pripravené jednodňové lístky za 15 euro. Na mieste sa lístky budú predávať za 25 euro.
Tamara Zaťková