Organizátori Dobrého Festivalu majú pre metalových návštevníkov parádny mikulášsky darček. Prostredníctvom facebookového profilu oznámili, že sa Sepultura vráti po troch rokoch do Prešova. A to hneď s novým konceptuálnym albumom Quadra, ktorý vyjde už vo februári 2020. Brazílske ikony, lídri druhej vlny thrash metalu z konca osemdesiatych rokov, tak návštevníkom najväčšieho východniarskeho festivalu zahrajú naživo legendárne skladby, pripomenú úspešný album Machine Messiah a hlavne predstavia novinky z vrelo očakávanej Quadry.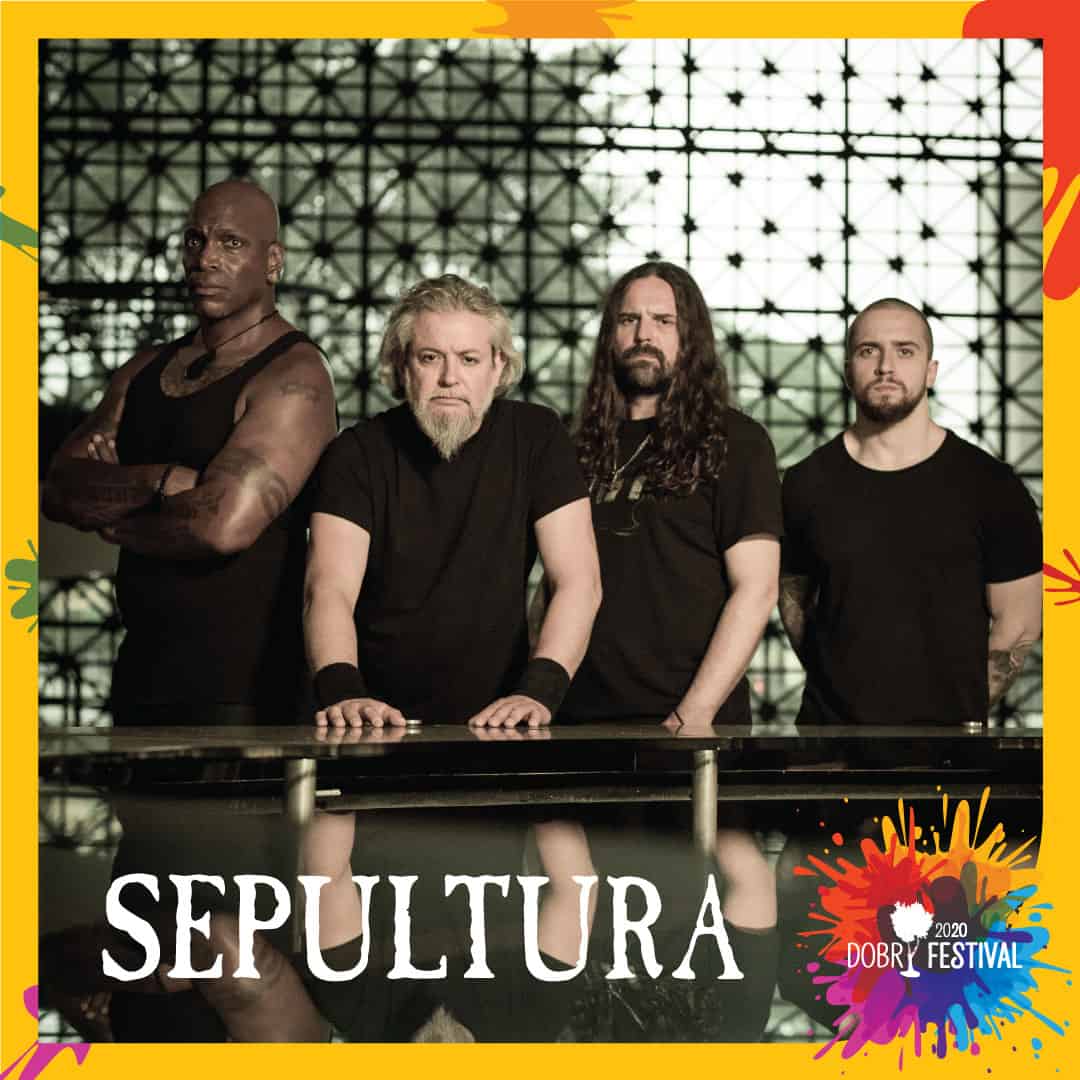 Dôkaz, že brazílsky kmeň nestarne, prišiel v októbri v podobe prvého singla Isolation z pripravovanej novinky. Miesi sa v ňom stará dobrá Sepultura spájajúca veľké množstvo skúseností a mladistvej sily v oživenej podobe. Skupina k nemu natočila oficiálny videoklip počas festivalu Rock in Rio. Vďaka tomu sa mohli podeliť s fanúšikmi z celého sveta s explozívnou energiou a charizmou úplne nového singla.
Gitarista Andreas Kisser je veľmi rád, že sa to podarilo. "Bola to svetová premiéra skladby Isolation, ktorá je čistokrvnou thrashovou skladbou s epickým introm. Takisto sme odprezentovali nový obal a názov albumu Quadra úžasnému publiku 100 000 metalistov pod pódiom. Pre nás to bol magický a historický moment v kariére. Som rád, že sme to natočili a teraz sme pripravení vyraziť s novou show do celého sveta. Začína cyklus Quadry."
Kapela cítila nutkanie znovu prebudiť ten starý pocit z albumov Beneath the Remains alebo Arise, ale s optikou dneška. "K tomu pridajte tribalové bicie, orchestrálne prvky, spevácke zbory, melódie, čisté vokály a zbadáte celý priebeh našej kariéry, podporený súčasným prístupom," hovorí gitarista o pripravovanom albume. Kapela, ktorá je aktívna tak dlho, poháňaná takmer nevysvetliteľnou energiou, je pripravená ponúknuť súčasné thrash metalové dielo, podporené vznešenými melódiami, strašidelnou atmosférou a fantasticky vysokou úrovňou technickej zručnosti. Kisser si váži komplimenty, ktoré kapela dostáva, ale drží sa vo vyjadreniach pri zemi. "Nezohľadňujeme minulosť a neskúšame sa príliš zaoberať budúcnosťou. Žijeme súčasnosťou a každý deň sa snažíme posúvať Sepulturu vpred. To nás posilňuje."
Vystužený program Dobrého Festivalu
Dobrý Festival ponúkne aj tento rok zmes žánrov a rozšíri ponuku kapiel pre metalové publikum. Organizátori už skôr ohlásili, že okrem Sepultury prijali pozvanie Amaranthe, Orphaned Land a Therion, za čo si na sociálnych sieťach vyslúžili pochvalu návštevníkov. Dánsko-švédska formácia Amaranthe predstaví svoj piaty album HELIX, na ktorom dokázala svoj cit pre melódie doplnené agresívnym zvukom. "Spravili sme krok späť a znovu objavili naše korene. Skutočne sme chceli vytvoriť tvrdý album, ktorý by však preskúmal pred tým nezmapované miesta pre zvuk Amaranthe, ale stále si zachoval našu základnú esenciu," uviedol v čase vydania albumu basgitarista Johan Andreassen.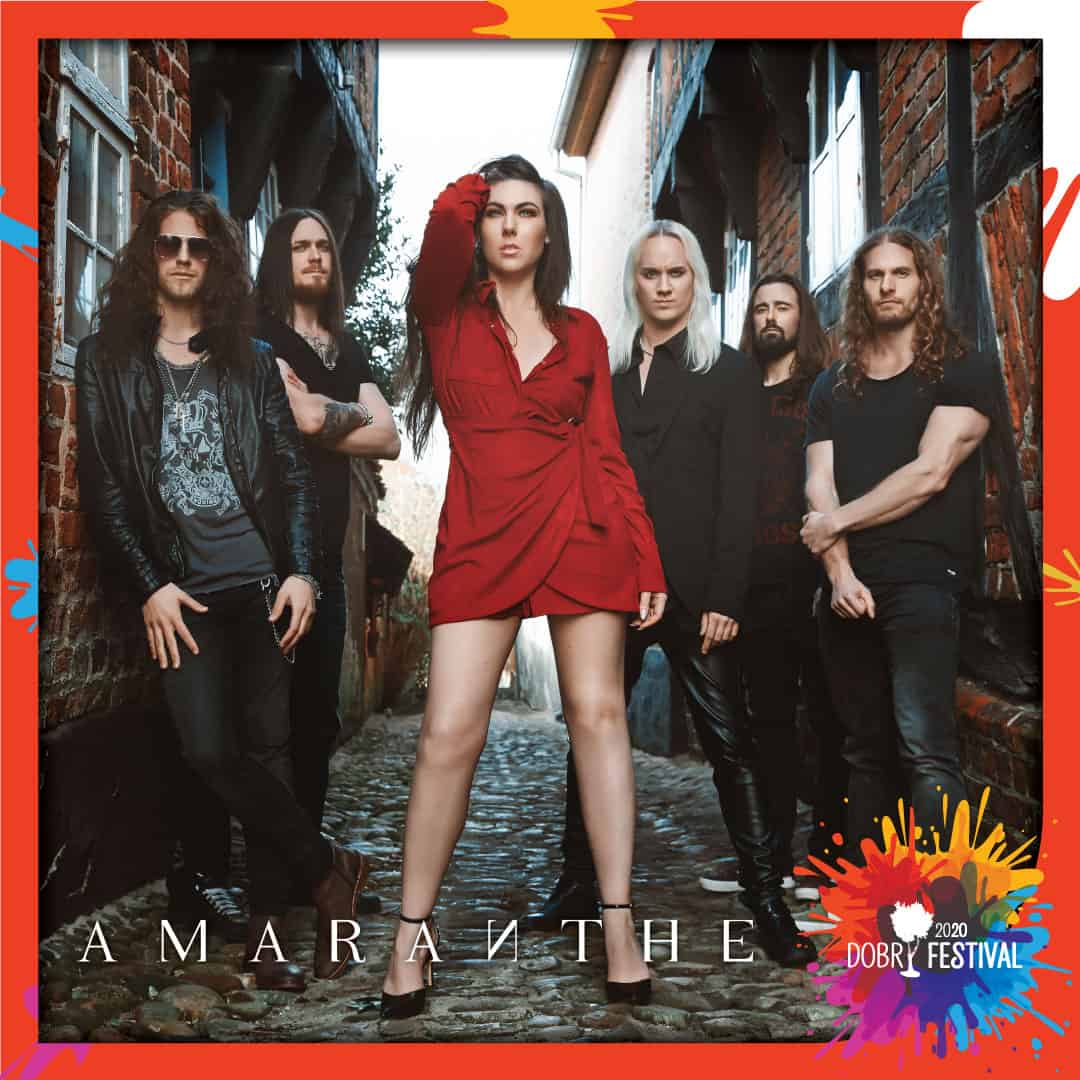 Asi najväčším prekvapením bolo obsadenie izraelskej heavy metalovej kapely Orphaned Land, ktorá patrí k najrevolučnejším metalovým kapelám na svete. Vznikli v roku 1991 a títo "orientálni metalisti" strávili 28 rokov neustálou prácou, aby šírili pozitívne a mierové posolstvá. Prostredníctvom svojich siedmich, konceptuálne hlbokých a hudobne geniálnych albumov, spojila kapela fanúšikov po celom Blízkom východe bez ohľadu na národnú príslušnosť alebo vierovyznanie. "Rozprával som sa s naším fanúšikom zo Sýrie. Povedal mi, akí sme pre neho dôležití, ale ja som odvetil, že neviem ako môžeme byť dôležití, keďže sme nezachránili ani jedno dieťa v Sýrii," hovorí spevák Kobi Farhi. "Ale potom ten fanúšik povedal: ´Možno ste nezachránili život niektorého dieťaťa, ale dali ste nádej mnohým ľuďom.´ To je oveľa lepšie ako nič a to by sme nemali podceňovať. Bol by som šťastný, ak by Orphaned Land vedeli ľuďom ukázať, že existuje aj iná cesta, vďaka ktorej môžeme vystúpiť z temnoty."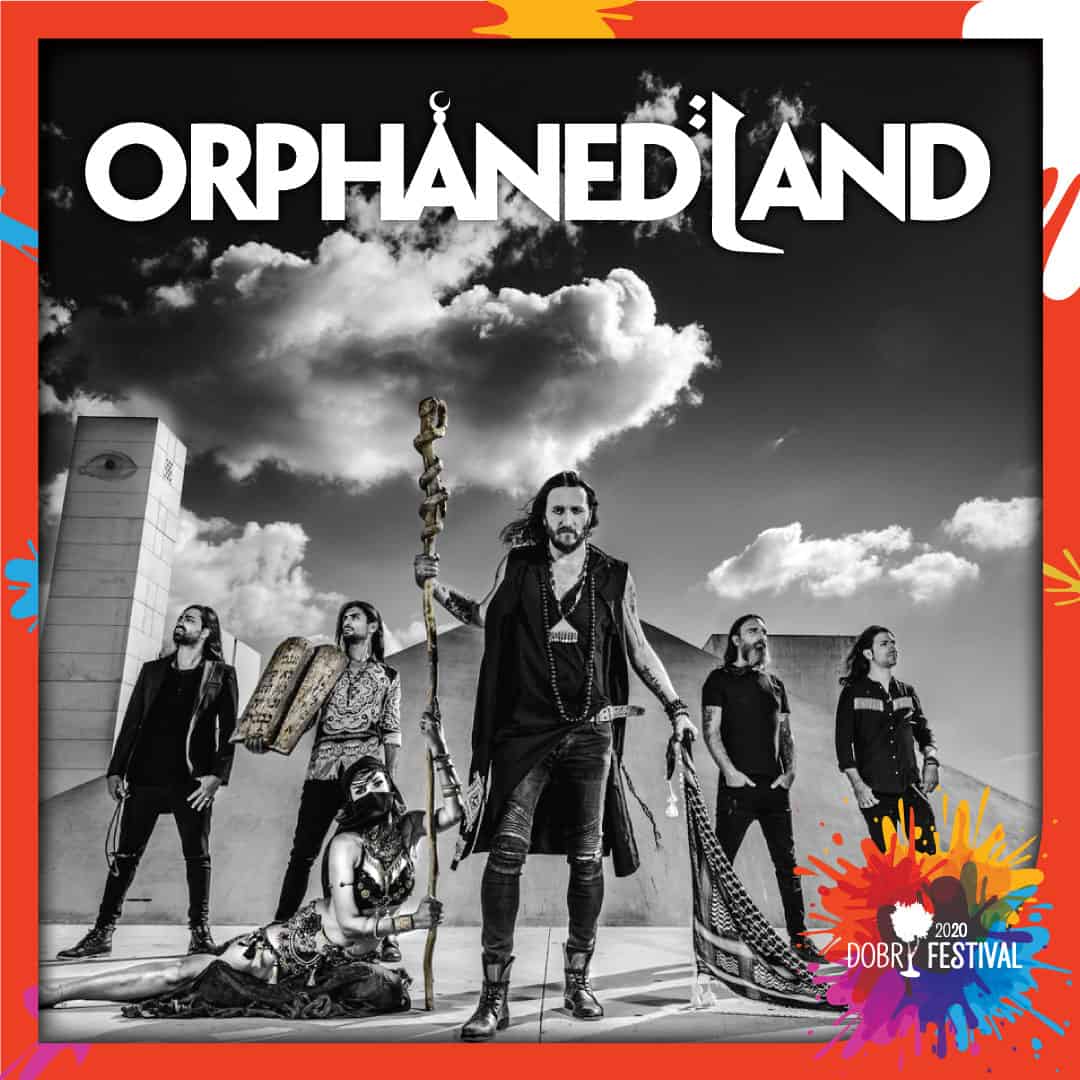 Symfonickí metalisti Therion zo Švédska vydali minulý rok po veľmi dlhej dobe nový album Beloved Antichrist. Jedná sa o rockovú operu a jej napísanie trvalo Christoferovi Johnssonovi celých pätnásť rokov. Kapela po jeho vydaní absolvovala klasické turné Therion a podobné to bude aj v Prešove. "Zahráme staré skladby, niekoľko nových vecí, ale nemyslím si, že niekto bude zvedavý na operu. Fanúšikovia chcú vidieť kapelu hrať. Veľmi sa na to tešíme," hovorí Ch. Johnsson.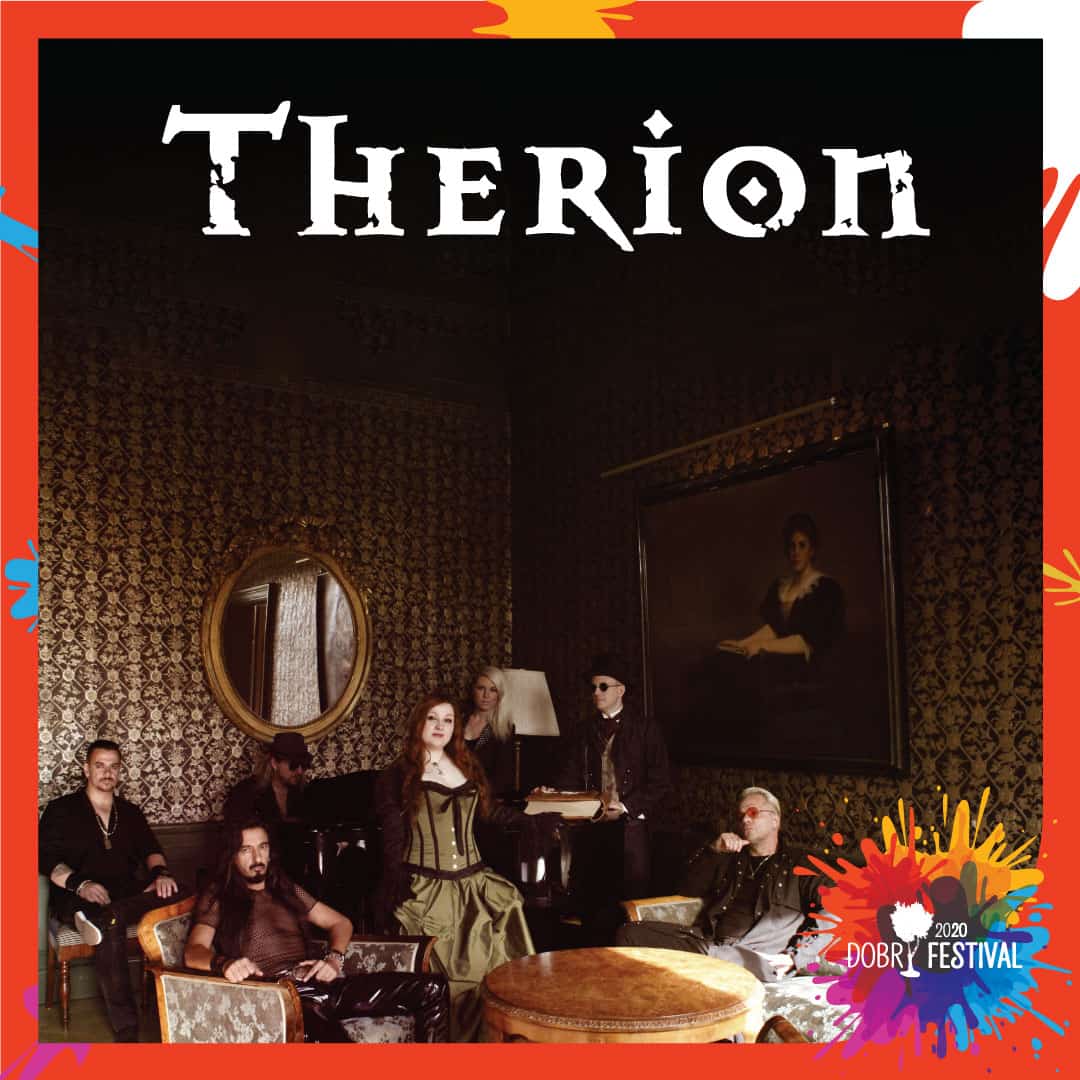 Dobrý Festival sa uskutoční 12. a 13. júna 2020 na prešovskom prírodnom kúpalisku Delňa. Na viacerých pódiách dostanú priestor mnohé žánre od popu, tanečnej hudby, reggae, alternatívy až po rock a metal. Viac informácií na www.dobryfestival.sk. Vstupenky sú dostupné v sieti Ticketportal.
redakciu informoval Edo Kopček z organizačného tímu festivalu
foto: archív