Už o necelý mesiac sa v štúdiách Slovenského rozhlasu uskutoční 9. ročník mestského hudobného festivalu CITY SOUNDS Bratislava (23. – 24. september). Dve pódiá privítajú okrem etablovaných medzinárodných hudobníkov ako Alfredo Rodríguez, Kinga Głyk či Nicola Conte aj talenty domácej hudobnej scény. Tešiť sa môžete napríklad na Davida Kollara, Lukáša Oravca, Nikolu Bankova, Trilobeat, Darkness positive, Baroque goes jazz Trio alebo Džez a hrúzu. Príďte si užiť pestrý prierez toho, čo u nás vzniká. Vstupenky si už teraz môžete kúpiť v predpredaji na oba dni za 25 eur.

David Kollar je etablovaný slovenský hudobník s množstvom medzinárodných spoluprác a tento typ vystúpenia zvolil aj pre CITY SOUNDS, kde sa predstaví v triu. Pôjde o jedinečné živé improvizované vystúpenia "Hudby štvrtého sveta", teda hudby neurčitého žánru či kultúrneho prostredia v zostave David Kollar, Rick Cox a Paolo Raineri, doprevádzanej štúdiovým a koncertným zvukárom Arnaudom Mercierom. Pôvodcom pojmu "Hudba štvrtého sveta" je americký skladateľ a trubkár John Hassell, ktorý ho pomenúva ako unikátne spojenie hudby klasickej, starej, s modernou, digitálnou, hudby komponovanej a improvizovanej, hudby východnej a západnej.
V medzinárodnom, 13- člennom zoskupení Lukáš Oravec Orchestra, ktoré získalo cenu Radio Head Awards za jazzovú nahrávku roka sa stretávajú hudobníci z Česka, Maďarska, USA, Nemecka a Slovenska. Debutový album Light of Blue je právom považovaný za jeden z najlepších orchestrálnych počinov minulého roka u nás.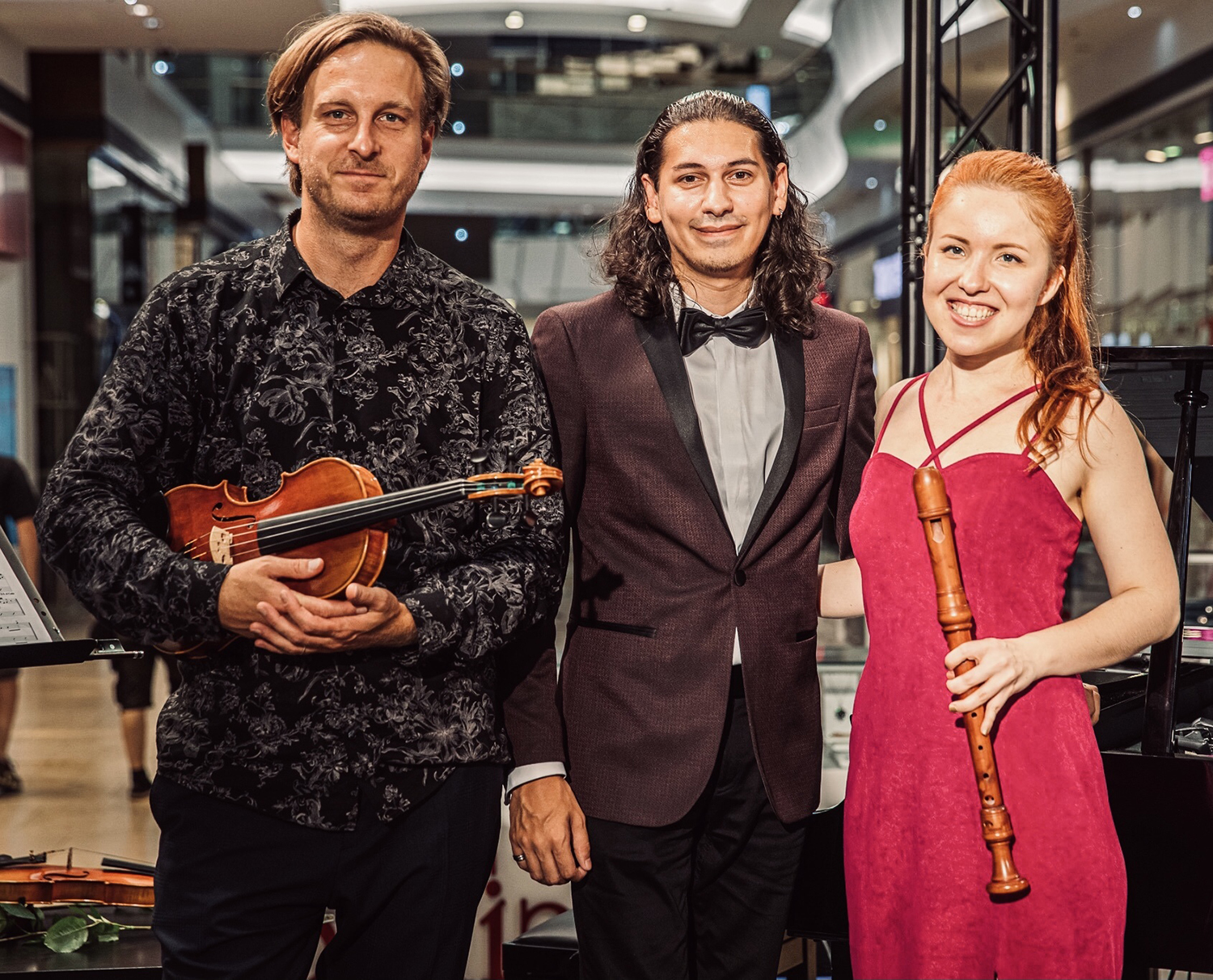 "Myslím, že aj 9. ročník City Sounds ukazuje, v čom je jedinečnosť tohto festivalu – nebojí sa hľadať, nachádzať, ale hlavne spájať. Nové progresívne tváre na slovenskej scéne, tradičné, overené koncepty, ale aj nové trendy. No hlavne, spája a vytvára priestor pre umeleckú konfrontáciu. Zámerne sa vyhýbam spojeniu "konfrontácia svetového so slovenským", pretože na festivale sa vždy ukáže, že slovenské je svetové a z umeleckých kolaborácii vychádza vzájomné obohacovanie. Vždy sa teším, ak to publikum cíti podobne," približuje Marián Pavlovič, jeden z organizátorov festivalu.
Džez a hrúza, to je hudobné teleso hrajúce autorské skladby dvoch bratov, Milana a Ondreja Kopeckých, ktoré sa žánrovo pohybujú niekde medzi džezom a hrúzou. Pri tvorbe vychádzajú zo svojich životných skúseností inšpirovaných popkultúrou a vlastnou fantáziou. Žánrovo nadväzajú na rockovú paradigmu, ktorú miestami obohacujú vlastným rytmickým výrazom, či voľne improvizovanými časťami.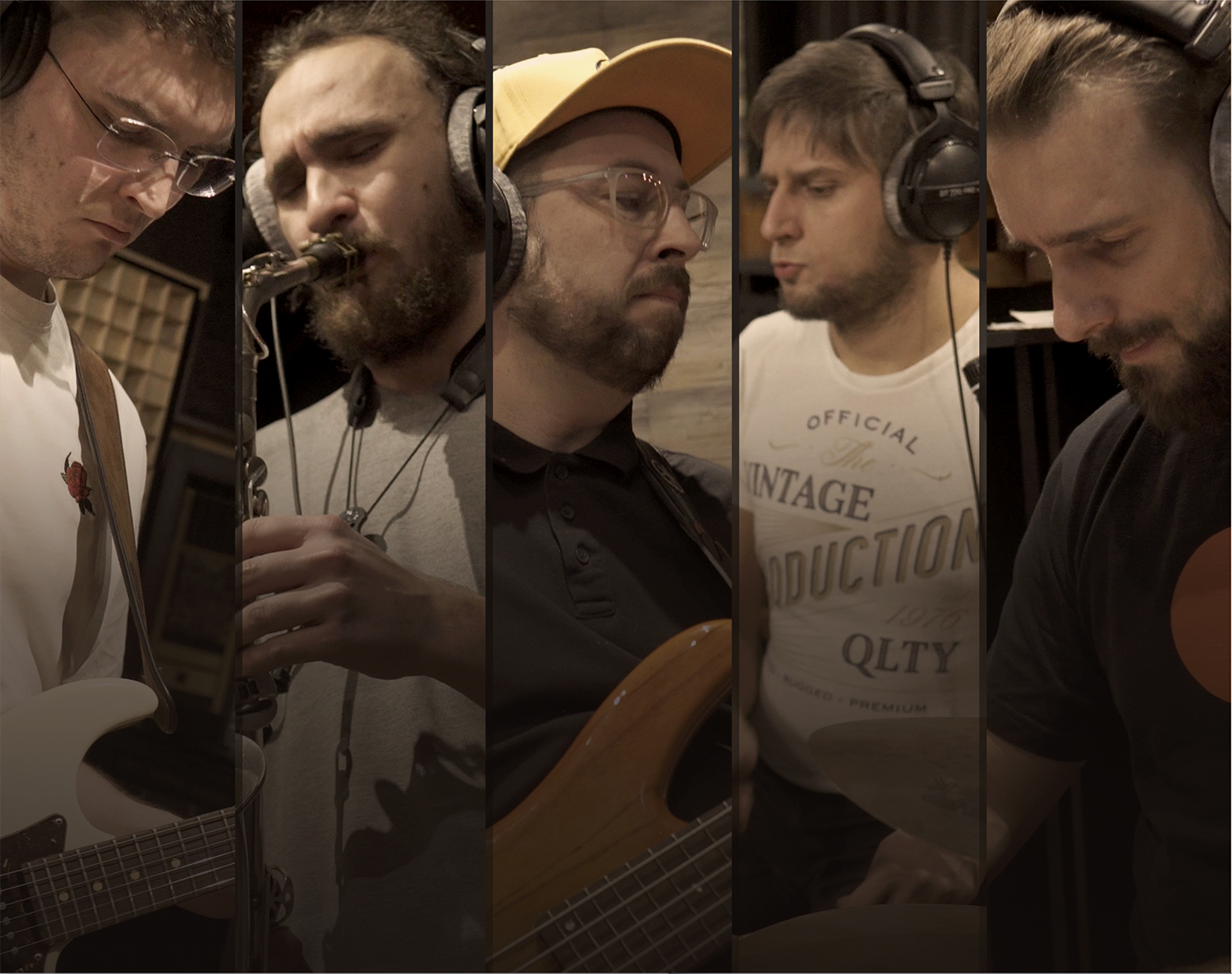 Saxofonista Nikola Bankov, rodák z Humenného študujúci v Dánsku je už teraz oceňovaným mladým umelcom a napríklad časopis Forbes ho umiestnil do svojho rebríčka 30 pod 30 (každoročnej selekcie tridsiatich úspešných Slovákov pod tridsať rokov).
Slovensko – český projekt UNIQAT prepája gitaristu Vlada Mikláša a Jakuba Šindlera. Oboch môžete poznať zo známejšieho projektu Bert & Friends, ale ako duo na svojom debute ponúkli podstatne kľudnejšiu a introvertnejšiu polohu, ktorú predstavia aj v Bratislave.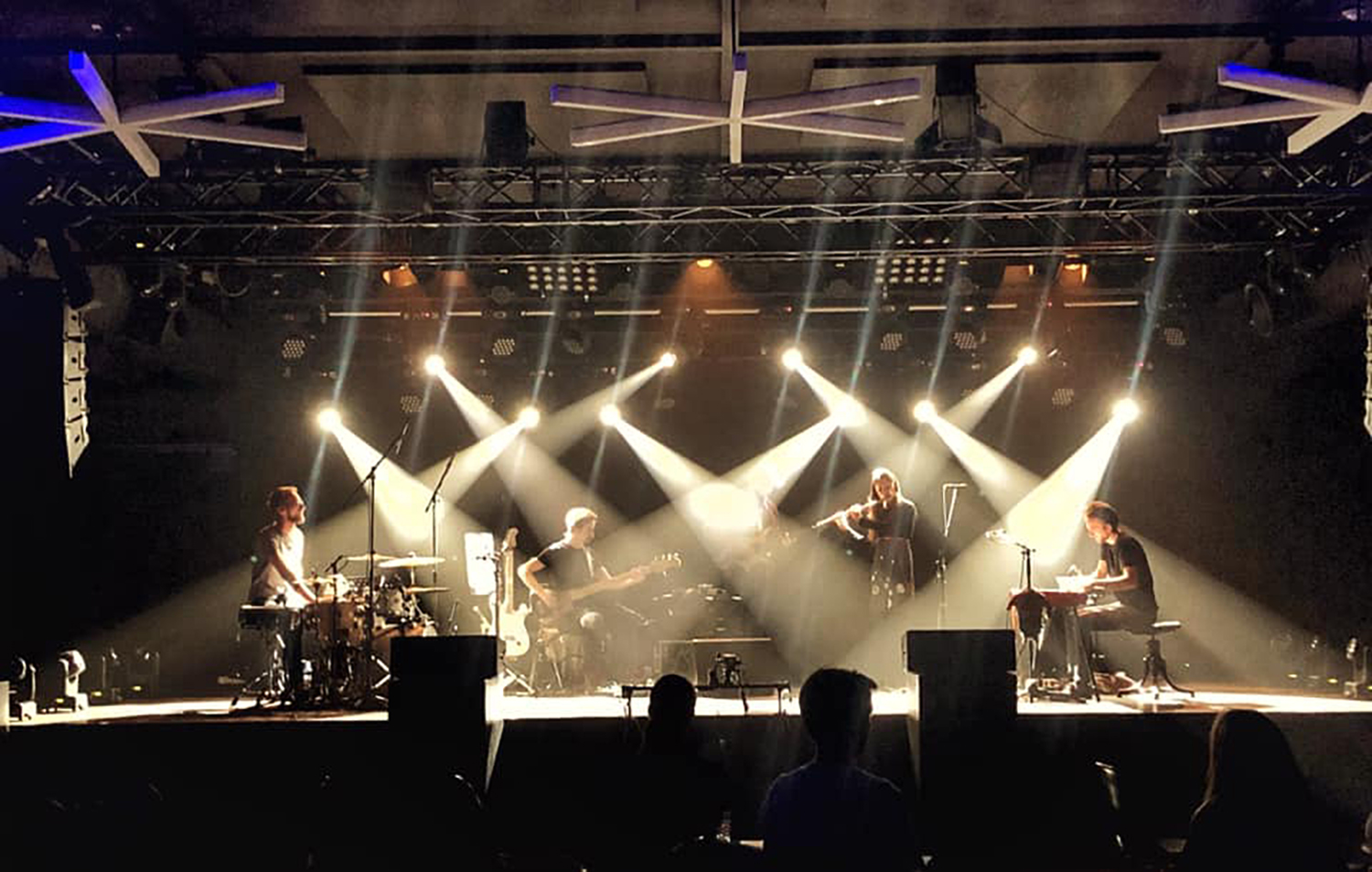 Pôvodne martinskí Darkness positive sú známi energickými live koncertmi, pričom spevák kapely Šimon Švidraň sa medzičasom stal vyhľadávaným kolaborantom hip-hopových umelcov. Kapela je vyskladaná z kvalitných inštrumentalistov, ktorých tvorba je postavená na prechodoch medzi žánrami.
Prepojenie žánrov, a to naprieč storočiami, ponúkne aj Baroque goes jazz Trio. Jedná sa o autorský projekt flautistky Lenky Molčányiovej, ktorá sa rovnako virtuózne pohybuje na poli starej hudby a jazzu. Už počas štúdia zobcovej flauty a jazzového saxofónu na zahraničných školách rada miešala tieto dva štýly, keďže ich spája najmä umenie improvizácie. V triu vystúpi s vynikajúcimi multižánrovými hudobníkmi – huslistom Jánom Kružliakom ml. a klaviristom Milošom Bihárym.
Trilobeat je zase hudobný projekt, ktorý prináša čerstvý prístup k modernej inštrumentálnej hudbe. Žánrovo vzpierajúce sa klavírne kompozície Jakuba Mikulu dopĺňa netradičné využitie priečnej flauty a vokálu Kataríny Mikulovej. Dynamickú rytmiku kapely tvoria na basgitare Norbert Neuschl (King Shaolin, Celeste Buckingham) a na bicích nástrojoch Marek Sasko (Horehigh, Matej Vavra Band, Genius Locci). Ich tvorba zaujala nadšencov alternatívnej hudby, prog-rocku alebo nu-jazzu.
"Koncept 12 interpretov/ 2 pódiá/ 2 dni sme koncipovali aj z časového hľadiska tak, aby si divák našiel to svoje bez stresu, v akusticky dokonalom prostredí, s možnosťou občerstviť sa, či podiskutovať s priateľmi o práve zažitom. Veríme, že si u nás divák so slabosťou na jazz a jemu príbuzné žánre nájde to svoje," dodáva Marián Pavlovič.
Harmonofram koncertov CITY SOUNDS:
PIATOK 23.9 (od 18.00)
S1
LUKÁŠ ORAVEC ORCHESTRA
COX / KOLLAR / RAINERI
KINGA GŁYK
S2
DŽEZ A HRÚZA
TRILOBEAT
SOBOTA 24.9. (od 18.00)
S1
NIKOLA BANKOV BAND
ALFREDO RODRIGUEZ TRIO
NICOLA CONTE & SPIRITUAL GALAXY
S2
DARKNESS POSITIVE
BAROQUE GOES JAZZ TRIO
UNIQAT
Vstupenky v predpredaji si môžete zakúpiť už teraz na: https://www.ticketportal.sk/event/CITY-SOUNDS-FESTIVAL-2022?idpartner=154
Viac informácií nájdete na: www.citysounds.sk
FB event: https://fb.me/e/2Ikshvb50
Reportáž o priebehu minulého ročníka si môžete prečítať na: https://hudba.zoznam.sk/reportaze/14-09-2021-city-sounds-festival-2021-najlepsie-septembrove-podujatie-ktore-ste-zmeskali/
Z verejných zdrojov finančne podporil Fond na podporu umenia, Bratislavský samosprávny kraj, Nadácia Bratislava a SOZA.
Zdroj: TS