Za necelé dva roky existencie si partia naštvaných dychárov vybudovala celosvetové renomé a ich Youtube kanál hlási milióny zhliadnutí. Brass Against vyrážajú prvýkrát na európske turné a vďaka Rock for People Concerts sa s nimi už tento týždeň stretnú fanúšikovia aj na Slovensku. V bratislavskom klube Randal vystúpi tento káder excelentných muzikantov, ktorí sa rozhodli v dnešnej neistej dobe zapojiť svoje zväčša dychové nástroje do boja na správnej strane barikády a rozdýchať spolu s nimi svojich fanúšikov k aktivite a činom.
Pre Brass Against a ich mix jazzu, rocku a hip-hopu sú zásadné predovšetkým strhujúca energia a muzikalita, s akou sa ujali cover verzií úderných skladieb Rage Against Machine, Living Colour, Public Enemy, A Tribe Called Quest, Kendricka Lamara, Fugees, Audioslave, Tool, ale aj Janes Addiction, Led Zeppelin alebo Black Sabbath.
Brass Against vystúpia 16. júna v bratislavskom klube Randal. Predpredaj vstupeniek a ďalšie podrobnosti nájdete v sieti Tootoot.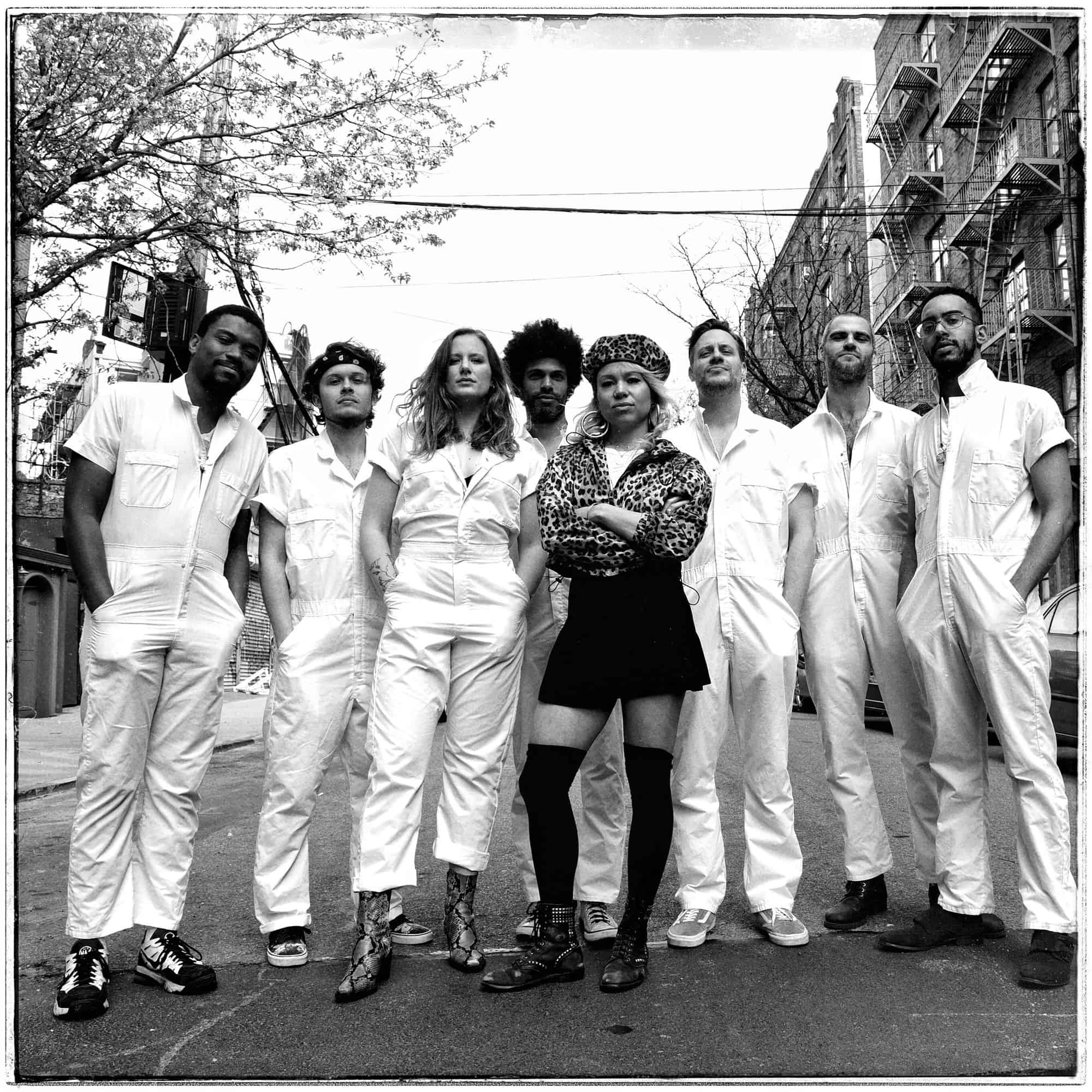 Hudba ako politický protest
Brass Against znikli ako reakcia na zvolenie Donalda Trumpa za prezidenta USA. "Keď Trump ohlásil kandidatúru, došlo mi, že potrebujeme protestnú muziku Rage Against The Machine (ktorí mimochodom už v roku 2000 predvídali Trumpov vzostup v piesni Sleep Now in the Fire) a ďalších rockerov viac ako kedykoľvek predtým," hovorí zakladateľ a frontman kapely, gitarista Brad Hammonds a dodáva: "Keď bol zvolený a v januári 2017 nastúpila jeho administratíva, obavy a strach vystriedal šok a hnev. Bolo mi jasné, že musím urobiť niečo s piesňami Rage."
V auguste sa stretáva s baryton saxofonistom Andrewom Gatauskasom nad prvými nahrávkami RATM. Práca v štúdiu ich ohromne bavila a za niekoľko týždňov už natáčali s plne obsadeným dychovým bandom Bombtrack. Keď sa objavila speváčka a rapperka Sophia Urista a famózne predviedla Killing in the Name, milióny zhliadnutí na YouTube definitívne potvrdili, že o muziku, ktorá o niečom hovorí a k niečomu vedie, ma
Na vlastnej koži ju budú môcť zažiť aj hudobní fanúšikovia v Bratislave, už túto nedelu v Randali.
Predpredaj lístkov: http://bit.ly/BrassAgainstBA
Facebook udalosť: https://www.facebook.com/events/281771739407837/
Brass Against – Wake Up (Rage Against The Machine cover): https://youtu.be/0JrlKcoD1Qw
Brass Against – War Pigs (Black Sabbath cover): https://youtu.be/KQOTXbty0FU
Zdroj: TS