Organizátoři festivalu Rock for People představují první část festivalového line-upu na rok 2022.
Dosud největší ročník v historii festivalu přivítá ve dnech 15. – 18. června kromě headlinerů Biffy Clyro, Royal Blood, Fall Out Boy a Green Day také Weezer, Skillet, Sum 41, The Pretty Reckless, Black Veil Brides, As Everything Unfolds, August Burns Red, Baby Queen, Bad Nerves, Calva Louise, Cemetery Sun, Crossfaith, De Staat, Deadly Apples, Diamante, Do Nothing, Don Broco, Dope D. O. D, Dream State, Employed to Serve, Fickle Friends, For the Fallen Dreams, Grandson, Childcare, Chubby And the Gang, Ikan Hyu, Imminence, KennyHoopla, Kieff, Mayday Parade, Neck Deep, Noisy, Of Mice & Men, Poorstacy, Skynd, Sophie and the Giants, Spector, Strange Bones, The Faim, The Pale White, The Scratch, Theory, Thrash Boat a Wargasm. Speciální set písní na přání si připravila tuzemská Vypsaná Fixa.
"Letošní Rock for People Hope máme úspěšně za sebou a vrháme se na přípravy odsunutého "velkého" festivalu. Zatím oznamujeme jen potvrzenou část line-upu, která už teď věští historicky nejsilnější ročník RfP. Zdaleka to není vše, přibude ještě jednou tolik vystupujících jak ze zahraničí tak z tuzemské scény. Držitelé vstupenek na rok 2020, respektive 2021, už nemusí dělat nic, den navíc mají za svou podporu jako dárek. A protože se nám podařilo rozšířit plochy pro parkování a kempování, v pondělí znovu otevíráme prodej vstupenek. Věříme, že tím uděláme radost těm, kteří už nedoufali, že se na dlouho vyprodaný festival dostanou," říká ředitel festivalu Michal Thomes.
Prodej limitované edice vstupenek za cenu 2790 Kč bude zahájen v pondělí 23. srpna v 10:00. Prodej kempů, parkování a případných jednodenních vstupenek bude spuštěn v následujících měsících.
www.rockforpeople.cz
www.facebook.com/rockforpeople.czechrepublic/
www.youtube.com/user/rockforpeopleTV/featured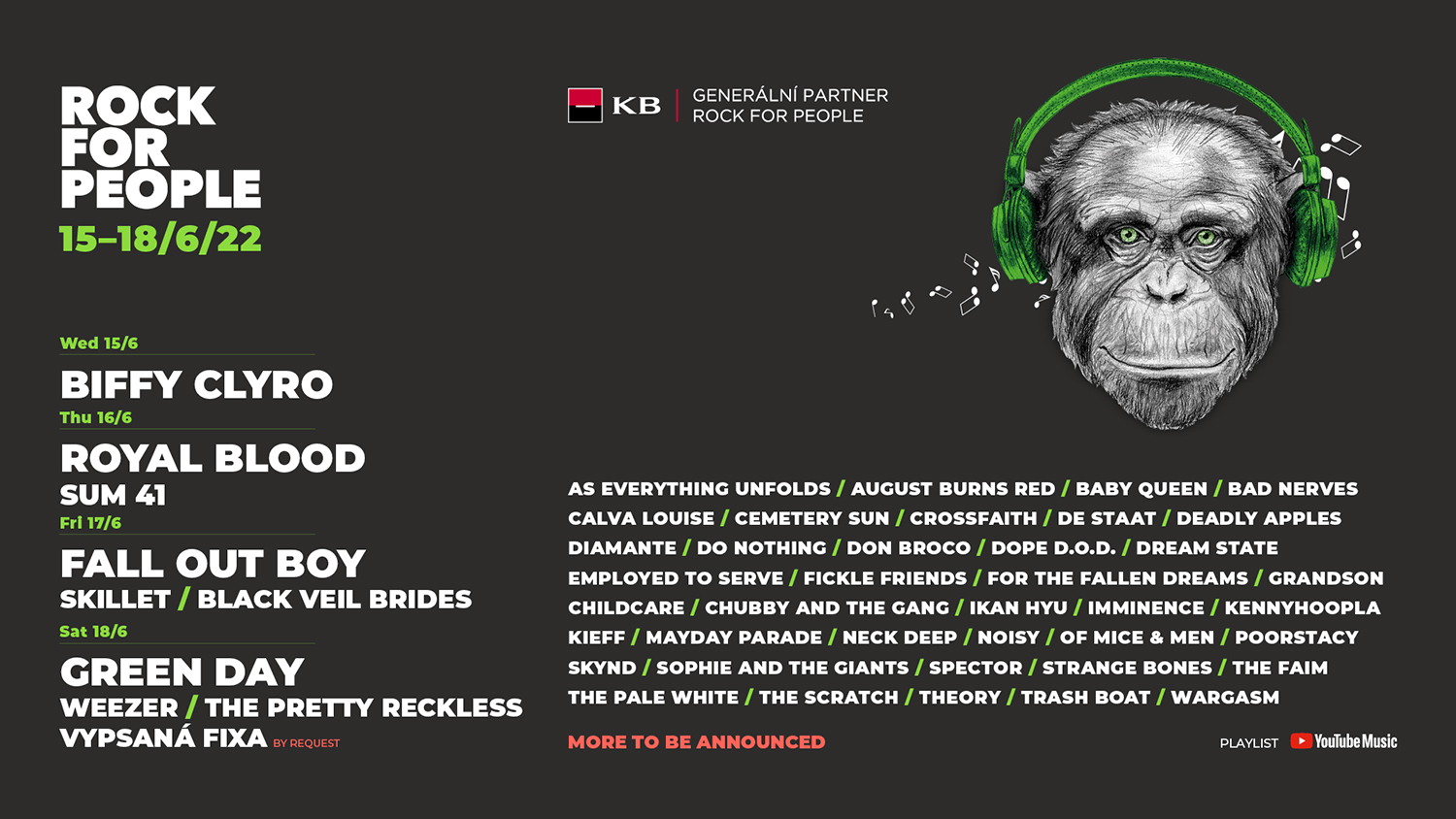 Zdroj: TS