Richard Müller v roku 2022 vydal nový album Čierna Labuť Biela Vrana. Album pozitívne prijalo množstvo fanúšikov hudby Richarda Müllera, ale rovnako aj hudobný kritici. Po singloch Všetko je po starom, Zmeškaný hovor prichádza tretí singel spoločne s videoklipom ku skladbe Na pohrebe lásky. V skladbe spolu Richardom účinkuje aj Emma Drobná.
Réžie sa zhostil producent albumu Jan P. Muchow, ktorý si ku spolupráci prizval ďalšie renomované mená: Alexander Šurkala -kamera, Rola Brzobohatá – produkcia a mnohí ďalší.
" Byla to pocta, že se mnou Richard chtěl spolupracovat. Člověk se z toho nesmí rozklepat a myslet na to, jaká legenda to je, jaké skladby má. Byl jsem docela nekompromisní i v tom, že jsem oslovil ty nejlepší hudebníky, jaké znám. Ondra Brzobohatý napsal hudbu ke všem skladbám, fantastické texty napsal Peter Uličný. Jejich úroveň je taková, že jsem neslyšel tolik skvělých textů pohromadě na jedné desce. Mám radost, pokud Richard říká, že je to jedna z jeho nejlepších desek. Mám z toho dobrý pocit" uvádza na margo spolupráce producent albumu a režisér videoklipu Jan P. Muchow.
"Láska je téma pro všechny, ať už máte rádi kohokoli. Richard i tvůrci klipu mají rádi všechny."
Na pohrebe lásky vychádza ako ďalší singel z úspešného albumu Čierna Labuť Biela Vrana.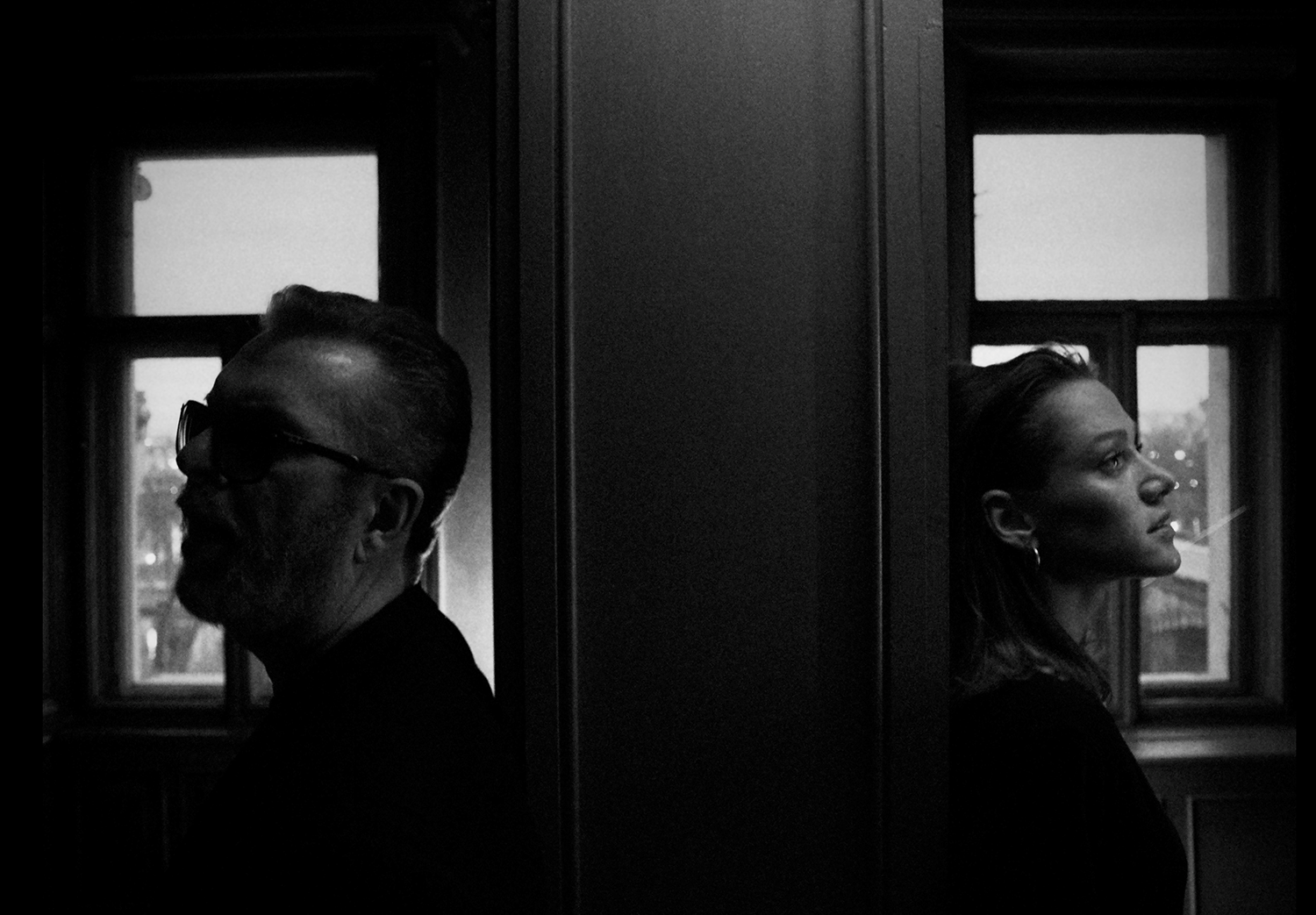 Richard Müller ft. Emma Drobná – Na pohrebe lásky
https://youtu.be/_7TdWdRNZXE
Lyrics by Peter Uličný
Music by Ondřej Gregor Brzobohatý
Produced by Jan P. Muchow
Mixed by Derek Saxenmeyer
Mastering Engineer: Nick Watson
SK-A01-22-00185
Video
Director: Jan P. Muchow
DOP: Alexander Šurkala
Editor: Filip Malásek
Director Assistant: Kristian Škop
Production: Rola Brzobohatá
Camera Assitant: Robert Kodera, Sebastian Šurkala
Make up: Veronika Vandasová, Radka Novotná
Actors: Richard & Emma, Erika & Sára, Mája & Alex, Rob & Vlad, Kiki & Vojta, Mirka & Jirka, Ondřej & Kristýna
Oyster Agency / Universal Music
Zdroj: TS