Na úspešné open air Tour de Léto 2021 nadviaže v septembri odloženým a vypredaným halovým turné Restart 2021 .
Marek Ztracený prežíva snové obdobie. Vďaka špeciálnemu koncertnému projektu Tour de Léto 2021 priviezol radosť, zábavu a svoje piesne do mnohých českých miest. Na dvadsiatich prevažnevypredaných open air akciách sa na Mareka Ztraceného s jeho kapelou prišlo pozrieť viac ako 50 tisíc divákov.
Tour de Léto 2021 prinieslo mimoriadne vydarenú atmosféru a zaslúžene je označované ako festivalová udalosť českého hudobného leta. Na záver tohto turné zároveň padlo rozhodnutie o uskutočnení halového turné Restart 2021. "Premysleli sme to zo všetkých strán a uhlov a vyhodnotili sme, že keď nám konečne opatrenia umožňujú koncerty v O2 aréne, Brne, Ostrave a Pardubiciach uskutočniť i za cenu menších kompromisov, pôjdeme do toho a urobíme všetko pre to, aby ste dostali skvelý zážitok. Je to vlastne pokus o malý zázrak a berieme to ako obrovskú výzvu. Že i v tejto dobe sa to dá. Že i v tejtodobe sa ľudia môžu baviť a na chvíľu hodiť starosti za hlavu," oznámil Ztracený prostredníctvom sociálnych sietí. "Od začiatku pandémie sme sa riadili opatreniami. Rešpektovali sme, keď bolo živé hranie zakázané, a čakali sme, až niekto mávne a povie 'hrajte'. A to sa teraz stalo – oni mávli a my ´půšťáme´," dodáva Marek s úsmevom.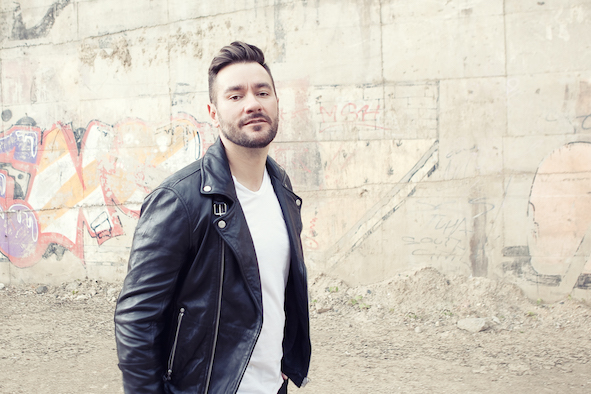 Organizačný tím turné zvažoval tiež ďalšie presunutie, ale vzhľadom na to, že situácia môže byť i v budúcnostipodobne komplikovaná, padlo definitívne rozhodnutie, že toto halové turné sa uskutoční. Organizátori siuvedomujú, že bude extrémne náročné pripraviť halovú šou za tri týždne, sľubujú, však, že výsledok bude stáťza to. "Hodláme rešpektovať všetky vládne nariadenia, a zároveň budeme klásť veľký dôraz na to, abyste sa cítili dobre. Nečakajte žiadnu 'väzenskú službu' pri vchode. Samozrejme, testy, certifikáty alebo potvrdenia o prekonaní ochorenia sa skontrolovať musia. Vo finále je to pre dobro nás všetkých, aby sa z koncertu stalo 'najzdravšie' miesto v ČR v danej chvíli," upresňuje Marek Ztracený.
V prípade koncertu v O2 aréne platí, že vstupenky z termínu 20. 2. 2021 sú platné na termín 15. 9. 2021 a vstupenky z 21. 2. 2021 sú platné na termín 16. 9. 2021. Aktuálne tiež vďaka limitovanému počtu vrátených vstupeniek na koncerty do pražskej O2 arény je možné ešte zakúpiť vstupenky na tieto dva koncerty v obmedzenom počte, podobne ako na koncert do Ostravy, a to prostredníctvom ticketportal.cz. Koncerty v Brne a v Pardubiciach sú už kompletne vypredané. Turné RESTART 2021 je sprevádzané veľkým gestom Mareka Ztraceného, ktorý venoval dvadsať tisíc vstupeniek zdravotníkom, policajtom, hasičom a ďalším, ktorí pomáhali zmierniť dôsledky pandémie koronavírusu.
Restart 2021
8. 9. – Brno, DRFG aréna
15. a 16. 9. – Praha, O2 aréna
25. 9. – Pardubice, enteria aréna
2. 10. – Ostrava, Ostravar aréna

Viac info: www.marekztraceny.cz
Zdroj: TS