NA ŠTRBSKOM PLESE SA STRMOU TRAŤOU PREHNALA TISÍCKA ÚČASTNÍKOV, VÍŤAZMI SA STALI OSTRIEĽANÍ JOZEF HLAVČO A KRISTÍNA NÉČ-LAPINOVÁ.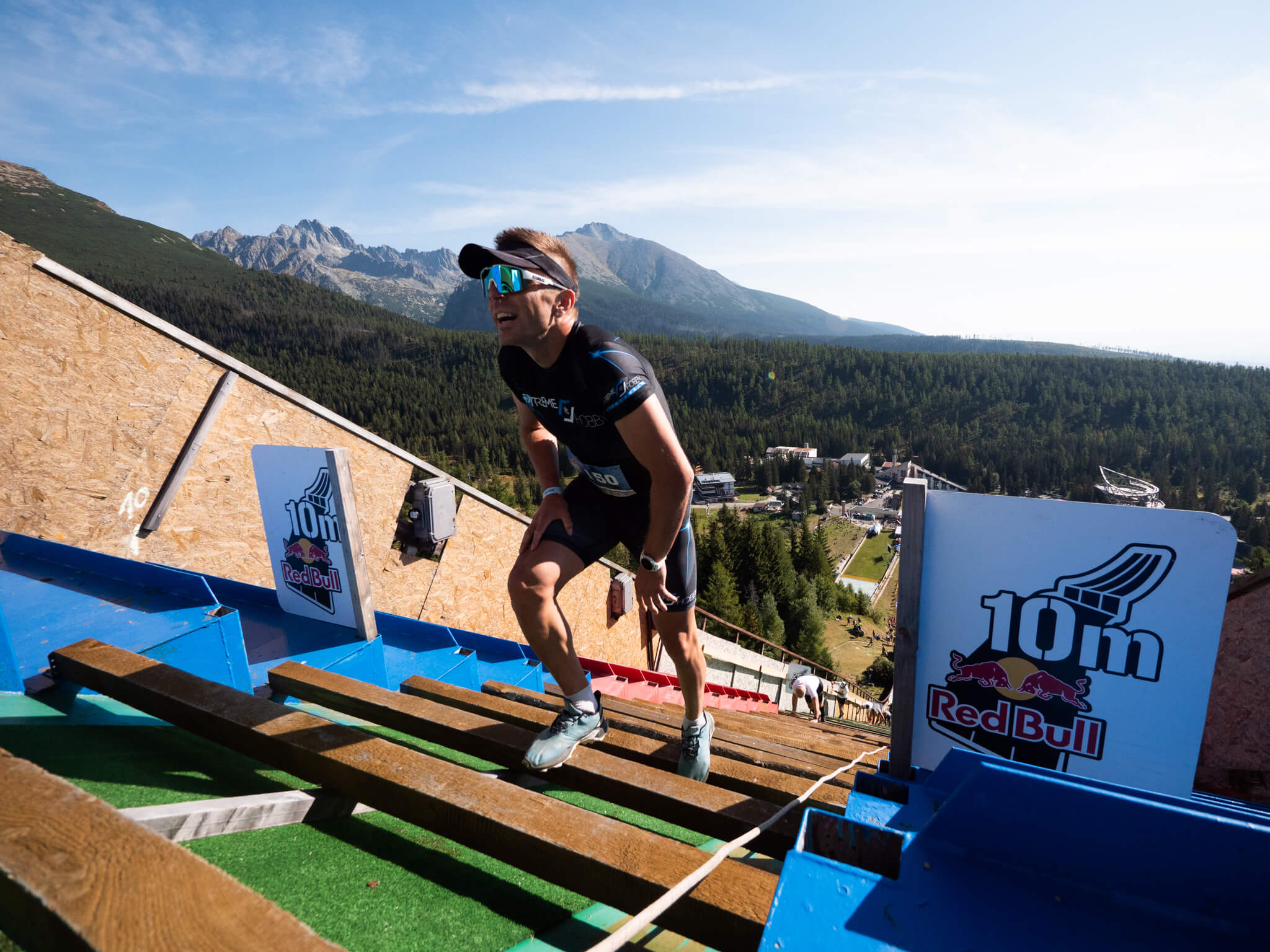 Veľký skokanský mostík bol dnes, 11. septembra 2021, pokorený už štvrtýkrát. Bežecké preteky Red Bull 400 si odbili svoj ďalší náročný a slnečný ročník. Strmá trať preverila každého jedného muža, ženu, hasičov, všetky štafetové tímy, skúsených bežeckých "štamgastov", ale aj nováčikov na štarte. Vysoké Tatry zažili tesné súboje, ale najmä tú najväčšiu koncentráciu odhodlania, prekonania vlastných limitov a najsilnejších, no aj najkrajších, pocitov, ktoré po dobehnutí do mostíka účastníci prežívali.
KTO MAL NAJLEPŠIE NATRÉNOVANÉ A KTO PREDVIEDOL FORMU SNOV
Najrýchlejším na najdrsnejšej tatranskej trati sa v mužskej kategórii stal Jozef Hlavčo s časom 03:23 min. Mostík ovládol už aj minulý rok a ostáva mu aj titul držiteľa traťového rekordu: "Forma bola dobrá, aj príprava. Toto sú moje šieste preteky tento rok a šieste víťazné, takže som do toho išiel s takým zdravým sebavedomím. Súboj vo finále bol grandiózny, počasie na jednotku a celkovo som spokojný," tešil sa Jozef Hlavčo.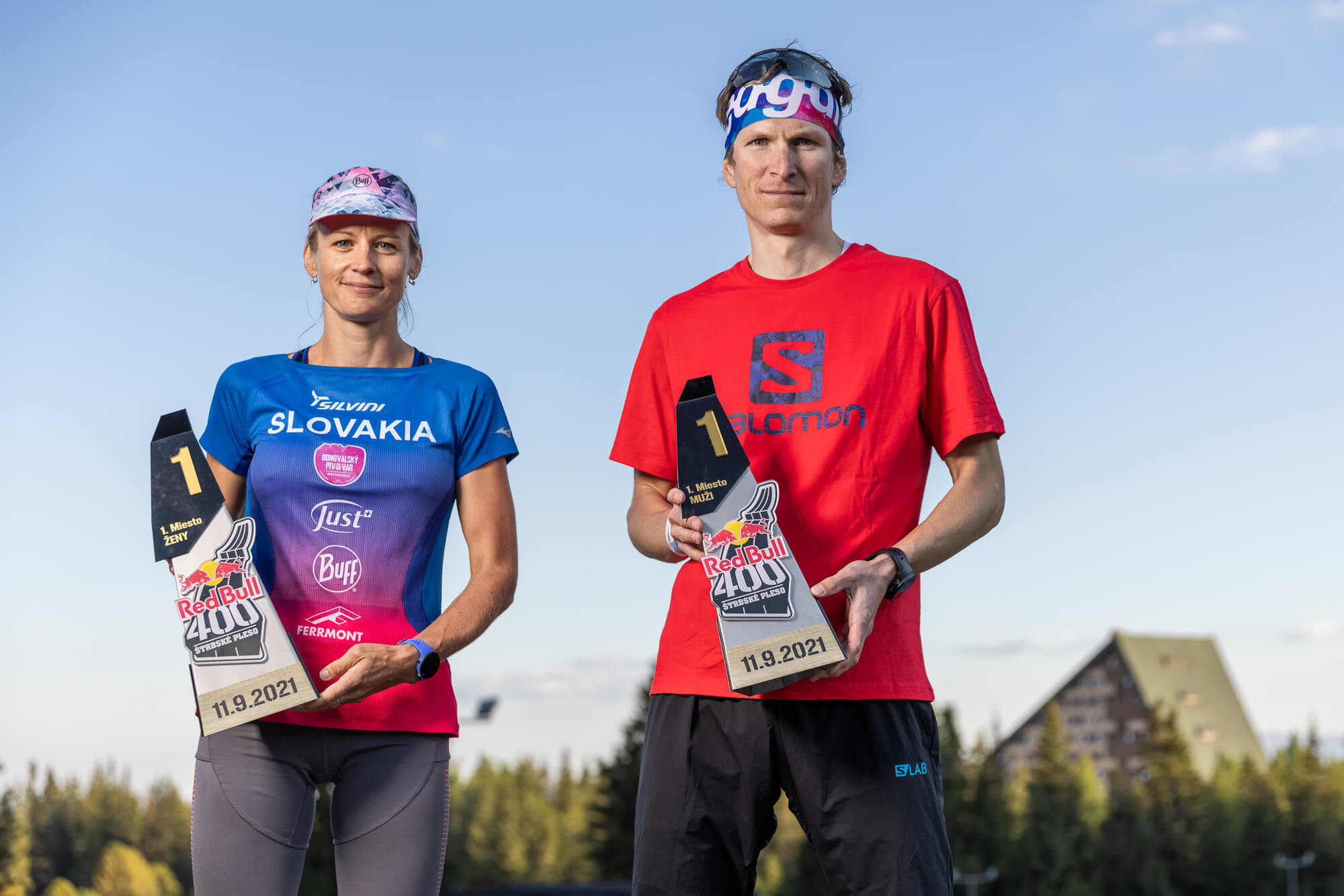 Medzi ženami dominovala Kristína Néč-Lapinová, víťazka z roku 2018, ktorá tento rok finále zabehla za 04:30 min.: "Je tu vždy krásna atmosféra a keď k tomu vyjde počasie, tak to je nádhera, lebo keď v Tatrách vyjde slnko, tak sú neuveriteľné! Bolo to super, veľmi mi sedí začiatok trate, kde si vždy urobím náskok a potom je to už iba o tom, či ma niekto dobehne. Ešte to neviem úplne rozbehnúť na záver, to musím dotrénovať," zhodnotila s úsmevom víťazka Red Bull 400 Štrbské Pleso 2021.
Svoju premiéru v zmiešanej štafete si tento rok vyskúšal aj automobilový pretekár Maťo Homola: "Bolo to naozaj intenzívnych 100 metrov! Mali sme super tím a štafeta sa mi páči aj preto, lebo je to tímový šport, rovnako ako ten, ktorý robím ja. Na celú "štyristovku" musím asi ešte dospieť a viac trénovať, ale štafetu si dám znova rád aj o rok," zhodnotil preteky Red Bull 400 Maťo Homola. Na štart v kategórii mužských štafiet sa prvý raz postavili bratia Andreas a Teo Žampovci a hneď skončili na stupienkoch víťazov. Obsadili skvelé tretie miesto a stačili im na to 2:24 min. Medzi jednotlivcami sa v skvelej forme predviedol Jakub Šiarnik, ktorý skončil na druhom mieste a premiérový štart na Red Bull 400 absolvovali aj známy tréner Jany Landl a instagramová tvár Yaksha. Medzi tisíckou účastníkov nechýbali ani hasiči, ktorí podali skutočne obdivuhodné výkony medzi jednotlivcami aj štafetami.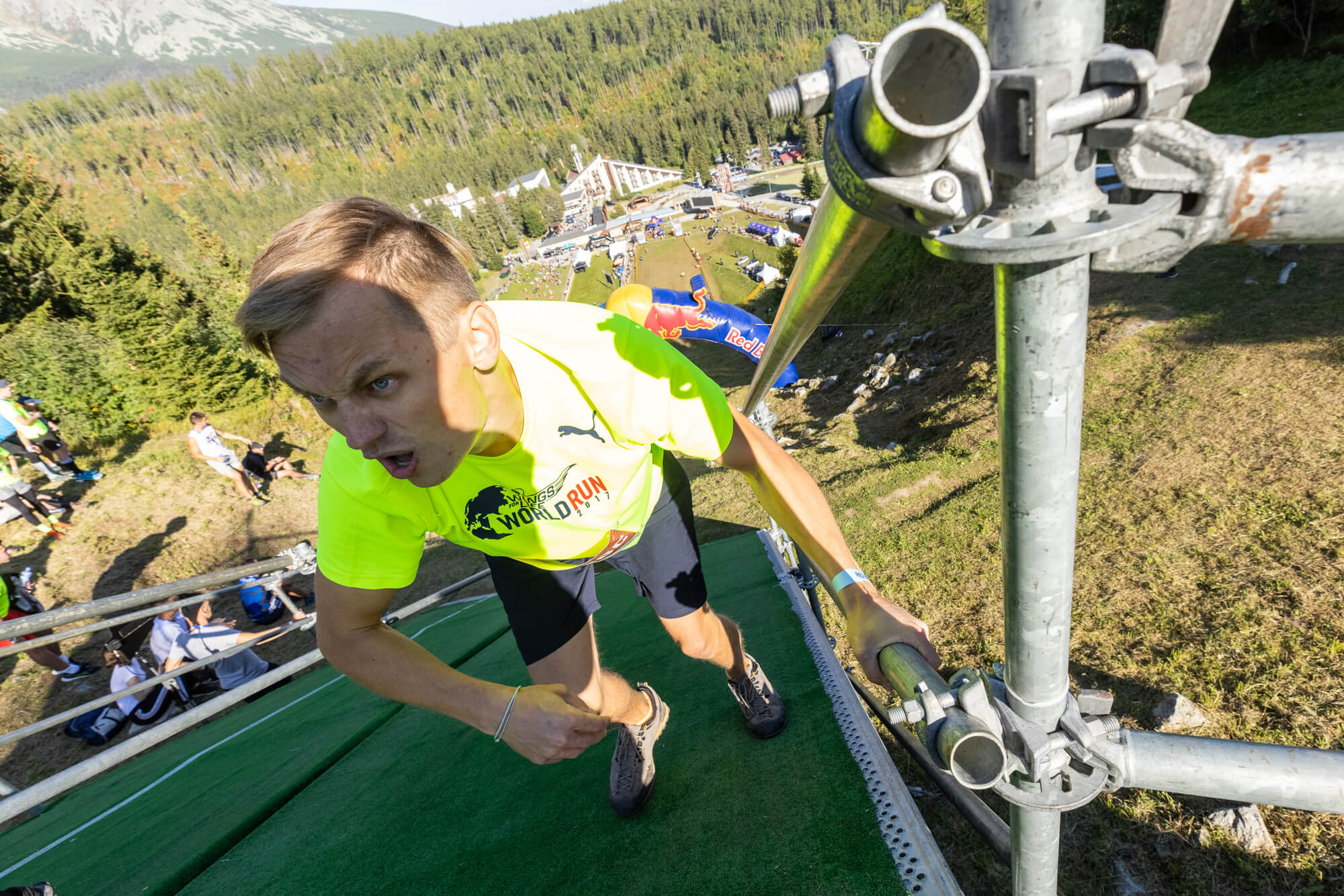 Vysoké Tatry aj bežecké preteky Red Bull 400 boli 11. septembra 2021 naozaj epické, slnečné a dobrodružné. Live blog, galérie, videá, rozhovory – toto všetko už teraz na vás čaká na webe redbull.sk/400.
HISTÓRIA RED BULL 400 NA SLOVENSKU
Red Bull 400 je svetová séria najťažších behov na strmých skokanských mostíkoch. Lokality, v ktorých sa preteky organizujú, podliehajú jedinému pravidlu – "štyristovka" sa môže uskutočniť iba na kopcoch určených k zoskokom na lyžiach, alebo na samotných výškových skokanských mostíkoch. V roku 2018 sa premiérovo podarilo preteky priniesť aj do Vysokých Tatier a tento rok sa akcia vrátila na rovnaké miesto už po štvrtýkrát. Na Štrbské Pleso, na veľký mostík (s označením HS 136), ktorý bol pred príchodom pretekov Red Bull 400 naposledy využitý počas lyžiarskej freestyle súťaže v roku 2003. Podujatie organizačne opäť zastrešila agentúra BE COOL.
Myšlienka využitia letných opustených skokanských mostíkov napadla v roku 2011 Rakúšanovi Andreasovi Bergerovi. Výzva bola jasná, behom čo najrýchlejšie prekonať klasickú atletickú 400-metrovú vzdialenosť na netradičnej trati skokanského mostíka. Od konca dopadu až po rozjazdovú lávku, s maximálnym uhlom sklonu 37 stupňov (75% prevýšenie). Red Bull 400 sa tak stal najkratším a najextrémnejším globálnym 400-metrovým behom.
Live blog, report z pretekov a čoskoro aj fotogalériu a video nájdete na redbull.sk/400.
Zdroj: Red Bull