Leto je ďaleko za nami a aj ďaleko pred nami. To nám ale nebráni tešiť sa na deviaty ročník obľúbeného benefičného festivalu PUNKÁČI DEŤOM, na príprave ktorého už organizátori usilovne pracujú. Tóny punkovej, ska, reggae či rockabilly muziky sa budú na rybníkoch v Opatovciach pri Trenčíne ozývať v tradičnom dátume 29. augusta – 1. septembra 2019.
"Posledný ročník festivalu Punkáči deťom bol pre mňa ten najnáročnejší zo všetkých. Bol náročný fyzicky aj psychicky. Nevyšiel ideálne finančne ani organizačne. Značne na tom malo zásluhu nepriaznivé počasie, potom to už bola taká reťazová reakcia," začína hodnotenie uplynulého ročníka organizátor Andrej Siget.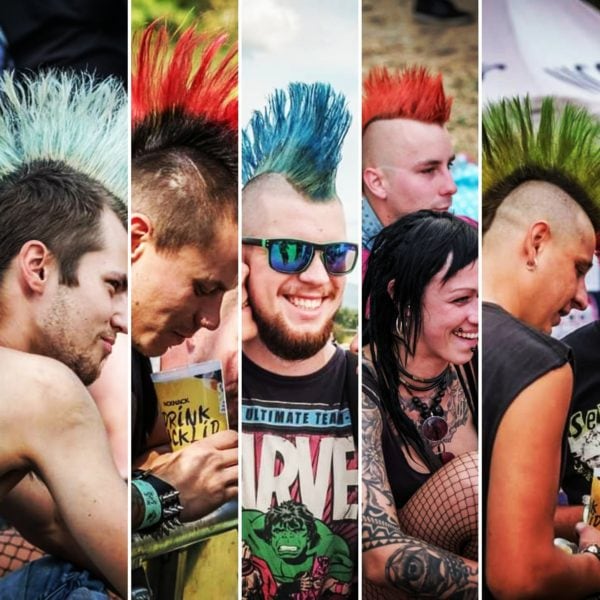 "Bolo to však aj v niečom dobré. Odkrylo nám to naše nedostatky, na ktorých môžeme teraz zapracovať. Sklamanie bolo veľké a prvotne som po skončení festivalu nemal chuť pokračovať ďalej, ale s odstupom času som našiel silu a chuť pokračovať. Povedal som si, že s problémami a prekážkami treba bojovať a nie pred nimi zbabelo utekať. Mám rád výzvy a teraz jedna predo mnou stojí," potešil všetkých fanúšikov festivalu, ktorý ho navštevujú pravidelne či dokonca naň dochádzajú aj z okolitých krajín.
Andrej pokračuje: "Tento rok chystám na festivale viacero významných zmien. Chcem sa poučiť z chýb v minulosti a využiť skúsenosti z ostatných rokov.Dúfam, že festival úspešne posunieme na ďalší level. Bude pri tom potrebné urobiť veľa práce, ale verím, že to spolu s mojím tímom dokážeme."
Festival si aj tento rok udrží svoj benefičný účel – časť peňazí vyzbieraných zo vstupného poputuje nadácii Pomoc deťom v ohrození, ktorá financie rozdeľuje chorým, týraným, zanedbávaným, zneužívaným, postihnutým deťom alebo deťom, ktoré sa ocitli v ohrození zdravia a života. V predaji je už prvá séria permanentiek na celý festival za zvýhodnenú cenu.
Aj napriek tomu, že do festivalu Punkáči deťom ostáva ešte pol roka, už sú známe prvé kapely, ktoré to v Opatovciach poriadne punkovo roztočia. Najväčšími lákadlami sú zatiaľ Austrálčania THE RUMJACKS či Američania TOTAL CHAOS. Tešiť sa však môžete aj na bandy DAVOVÁ PSYCHÓZA, ČAD, CATASTROFY, NEŽFALEŠ,ADACTA, ROZPOR, PUNKREAS, PUNK FLOID, DEGRADACE, MUERTI, ale aj VISION DAYS, TRAGEDIS, BABY SECONDHAND, BRATISLAVSKÉ DIEVČATÁ, CASCABEL, PARKETOVÝ LEV, RV4… A line-up sa bude v ďalších mesiacoch len zapĺňať ďalšími kvalitnými kapelami.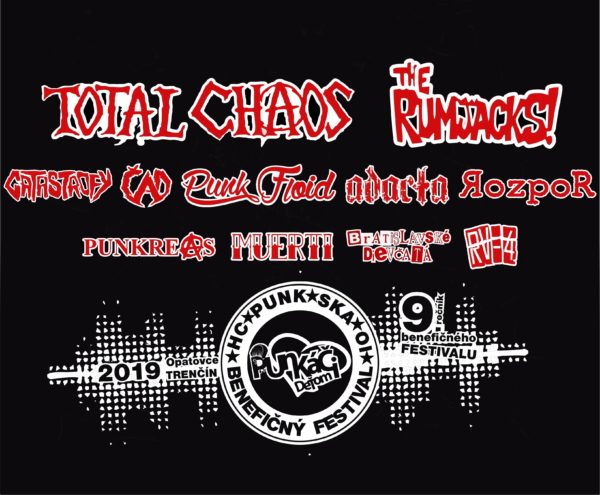 Nemenej dôležitá informácie je, že organizátorom festivalu je Občianske združenie Punkáči deťom, ktoré je zaradené medzi príjemcov 2% z dane za rok 2018. Preto ak ste fanúšikom dobrej hudby a kvalitného festivalu, nenechajte vaše peniaze štátu, ale podporte punkáčov, čím pomôžete zachovať posledný punkový festival na Slovensku.
Linky:
Web festivalu: http://www.punkacidetom.sk/
FB festivalu: https://www.facebook.com/punkacidetom/
Instagram: https://www.instagram.com/festival_punkaci_detom/
FB udalosť: https://www.facebook.com/events/2283706051861142/
Zdroj: TS