Na slovenskú hudobnú scénu prichádza nový objav! Mladá rocková kapela MITODA z Trebišova predstavuje skladbu Galaxie, ktorá je o pocitoch človeka väzneného očakávaniami okolia. K novinke nakrútili hudobníci z východného Slovenska napínavý klip, v ktorom sa objavia dokonca mimozemšťania. Pozrite si novinku Galaxie, nakrúcanie klipu bolo pre všetkých členov kapely premiérové!
Kapela MITODA doteraz vydala tri skladby v angličtine. Teraz sa rozhodla zverejniť štvrtú, tentokrát so slovenským textom. Text aj hudbu k novinke Galaxie má na konte Dávid Toma s pomocou gitaristu Daniela Demka. Nahral, postrihal aj zmixoval ju rovnako ako predchádzajúce skladby, bývalý učiteľ a priateľ kapely Ján Čverčko.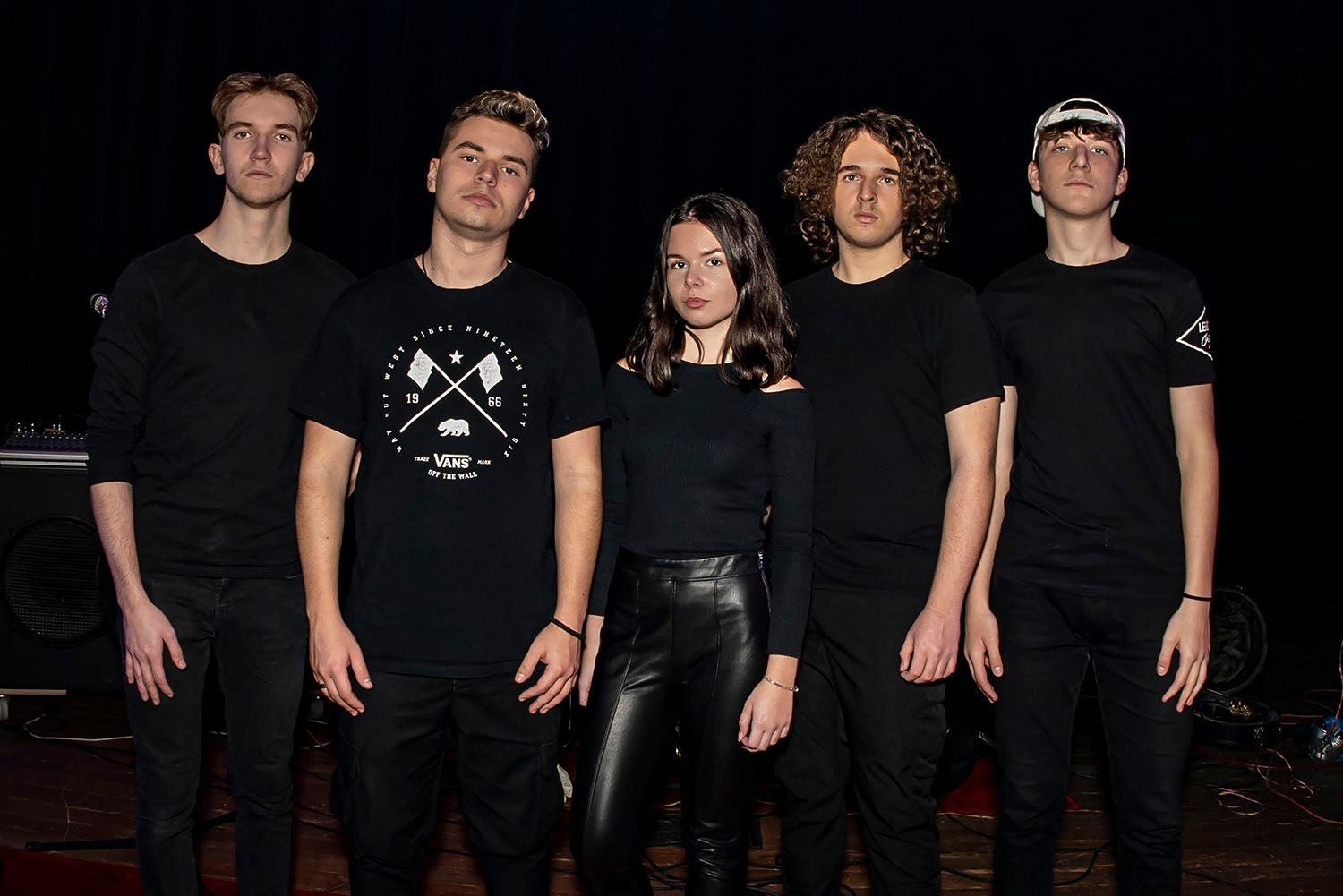 "Galaxie je skladba o pocitoch človeka väzneného očakávaniami ostatných okolo neho. Celý život sa ich snaží napĺňať a zároveň sa z tohto väzenia dostať von. Je inšpirovaná hlavne britskými alternatívnymi rockovými skupinami ako Radiohead alebo Muse. Použité sú aj prvky progresívnych rockových skupín ako Rush. V skladbe sme experimentovali s rôznymi zvukmi a snažili sme sa, aby bola jedinečná a originálna," vysvetľuje autor skladby Dávid Toma.
Skupina MITODA vznikla v roku 2018 a hrá v zložení basgitarista Ivo Micišin, gitarista Dávid Toma, bubeník Dominik Obrin a gitarista Daniel Demko. Neskôr sa k chalanom pridala speváčka Radka Olahová a naskytla sa prvá príležitosť zahrať si na verejných aj súkromných koncertoch.
"Hlavným skladateľom MITODY je Dávid, ktorý príde s nápadom na skladbu, následne nahrá demo a pošle ho ostatným členom. Na najbližšej skúške sa to snažíme dať dokopy a zisťujeme či tá skladba má nejaký potenciál. Potom nasleduje dlhý proces rôznych úprav, kde sa spoločne snažíme skladbu vylepšiť a zdokonaliť," vysvetľuje skladateľský proces v kapele basgitarista Ivo Micišin.
Talentovaní hudobníci nakrútili k novinke Galaxie klip, ktorí zasadili do vesmírnej tematiky. Nechýbajú v ňom napínavé scény a mimozemšťania.
"Nakrúcali sme v Trebišove a bolo to náročné, keďže sme natáčali v noci a v zime. Nakoniec sme to zvládli celkom dobre, aj keď sme spočiatku mali veľké obavy, pretože nikto z nás predtým nemal skúseností s natáčaním klipu. Scenár sme vymysleli spoločne. Prešiel mnohými úpravami, kým nás napadol príbeh, ktorý mal hlavu aj pätu. Daniel premyslel všetky detaily a dal tomu finálnu formu. Klip nám nakrútila a zostrihala Lívia Kánocz, ktorá študuje na filmovej škole. V klipe hrá celá naša skupina, každý má svoj vlastný príbeh, ktorý sa na konci spája," prezradila speváčka Radka Olahová.
Talentovaní hudobníci aktuálne pracujú na nových piesňach a zdokonaľujú seba a svoju tvorbu. V budúcnosti by chceli vydať album, venovať sa hudbe naplno a dostať sa čo najviac do povedomia ľudí.
FB: https://www.facebook.com/mitoda.kapela
INSTA: https://www.instagram.com/kapelamitoda/
Zdroj: TS