V nedeľu 28. decembra sa po 35-krát v Klube Pod lampou konala súťažná prehliadka Nové tváre slovenského jazzu, ktorou prešiel takmer každý, kto na našej (nielen) jazzovej scéne niečo znamená. Lockdown spôsobil, že prehliadka sa dala sledovať len online a zo siedmich účinkujúcich vystúpili len štyria, ale aj pri tejto "hre v oslabení" súťaž priniesla tradične pekné zážitky.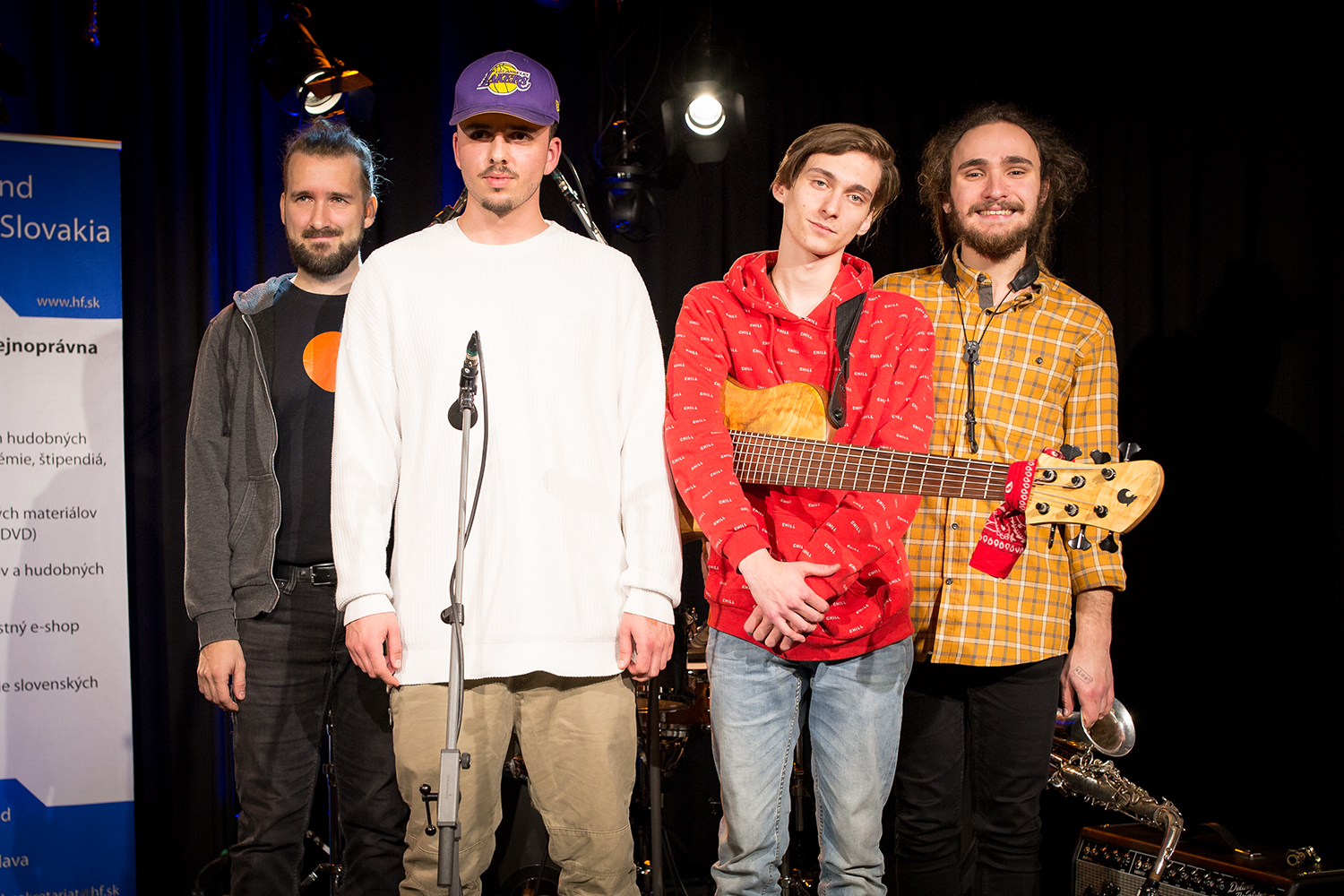 Ako prvý vystúpili Adrian Filip Quartet, veľmi mladá kapela zo Žiliny, ktorá zahrala štyri skladby kapelníka, 19-ročného basgitaristu Adriana Filipa – úplne suverénne, sviežo a uvoľnene. Tento typ komunikatívneho groovujúceho fusion určite je a bude vítanou atrakciou klubov a aj väčších pódií. Mimoriadne zaujal aj 20-ročný bubeníkTimotej Mészáros, ktorý priniesol moderné "posúvané" beaty a očividne dôkladne sleduje aktuálnu jazzovú scénu. To sa týka aj saxofonistu Mateja Nováka, ktorý striedal alt- a sopránsaxofón. Kvartet dopĺňa Lukáš Cintula (38). Adrian Filip Quartet dostali cenu za presvedčivý kolektívny výkon a individuálne výkony a Adrian Filip aj skladateľskú cenu SOZA za pôvodnú tvorbu.
Ďalšie skupiny a sólisti v súťaži už pochádzali z Bratislavy. Kvartet One Mint Julep so speváčkou Hannah Brighton zahral klubové cover verzie známych štandardov (Rio de Janeiro Blue, Softly as in a Morning Sunrise a Street Life). Speváčka si odniesla cenu za štýlový muzikálny prejav a celá kapela bude mať zadarmo účasť na tradičnej letnej jazzovej dielni. Jazz a spriaznené žánre – to je neustála práca na sebe samom a týka sa to všetkých – od menej skúsených hráčov po najväčšie hviezdy. Hannah Brighton sprevádzali Ondrej Kadlečík – klavír (28), Diana Diana Drobná – basgitara (27) a Martin Dohňanský – bicie (25).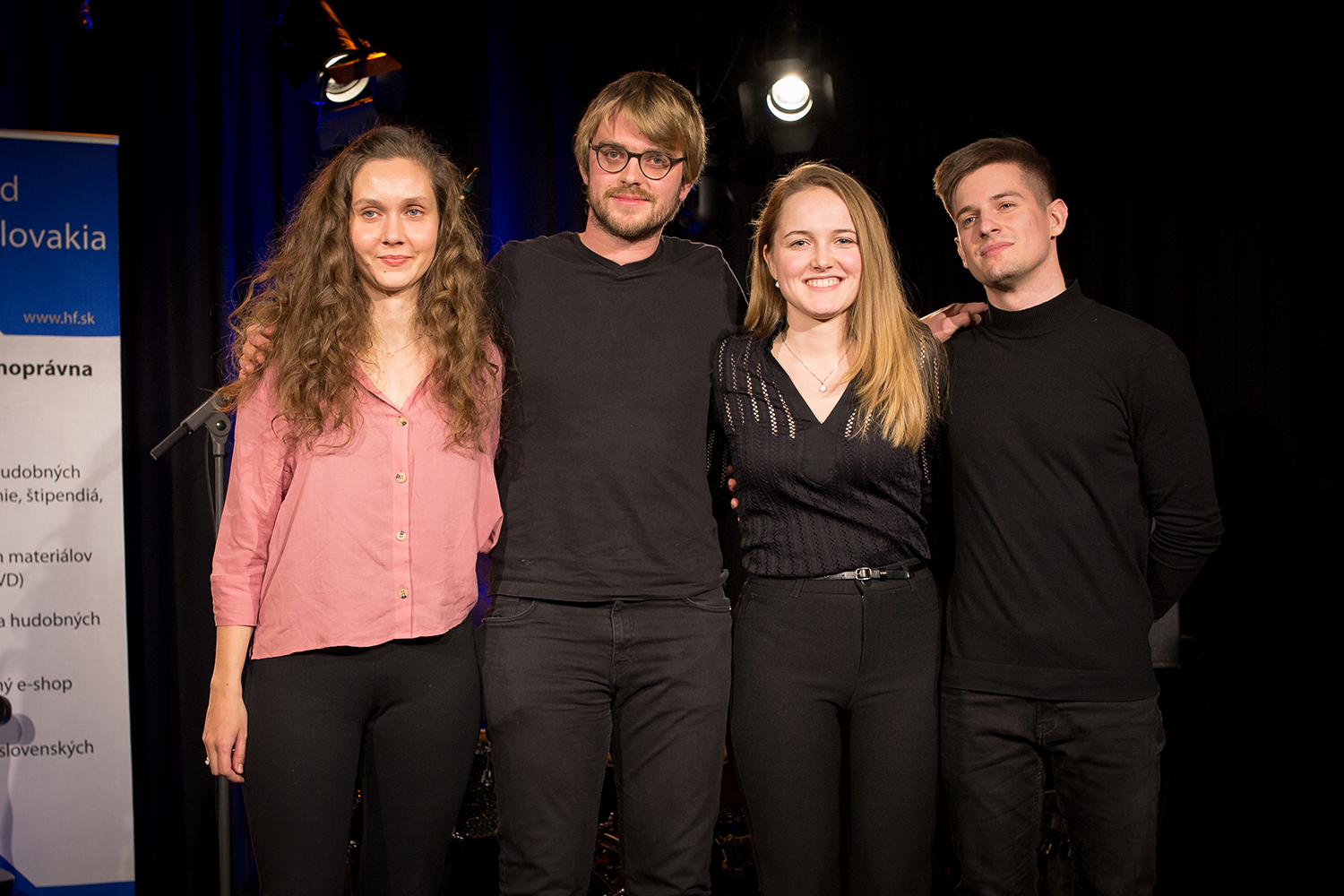 Saxofonista Dávid Oláh (28) vystúpil súťažne iba sám, keďže ho sprevádzala ostrieľaná profesionálna skupina (František Báleš – klavír, Vladimír Máčaj – kontrabas a Juraj Šušaník – bicie) Dávid je známy tým, že o jazze toho vie veľmi veľa a má veľkú úctu k autoritám, čo bolo počuť aj pri jeho hraní (štýl, linky, výber tónov) aj pri dvoch vlastných témach, venovaných Sonnymu Rollinsovi a Chickovi Coreovi. Za ne ho neminula cena SOZA za pôvodnú tvorbu.
Najväčšie prekvapenie prišlo na záver. Tridsaťtriročný Matúš Uhliarik je profesionál, vyštudoval hudobnú teóriu na VŠMU a neoperný spev na bratislavskom konzervatóriu. Pôsobí ako asistent dirigentky zboru technik a v jazze je teda naozaj nová tvár. To čo predviedol, bolo u nás naozaj neslýchané. Hviezdoslavove sonety a báseň Rudolfa Dilonga zhudobnené úplne logicky, dokonale vystihujúc štruktúru a plynutie textu, bez artových "schválností", a to v štýle, povedzme, Kurta Ellinga alebo Dana Bártu. Treba poznamenať, že Uhliarik tiež súťažne vystupoval sám, sprevádzalo ho rovnaké trio ako saxofonistu Dávida Oláha a autorom kompozícií je klavirista František Báleš. V tomto prípade bolo jasné, že sú so spevákom zohratí, tvorili jeden organizmus, kde Uhliarik nebol "len" interpret, ale spolutvorca silného obsahu a zasvätení vedia, že koncom októbra vydali album desiatich Hviezdoslavových sonetov.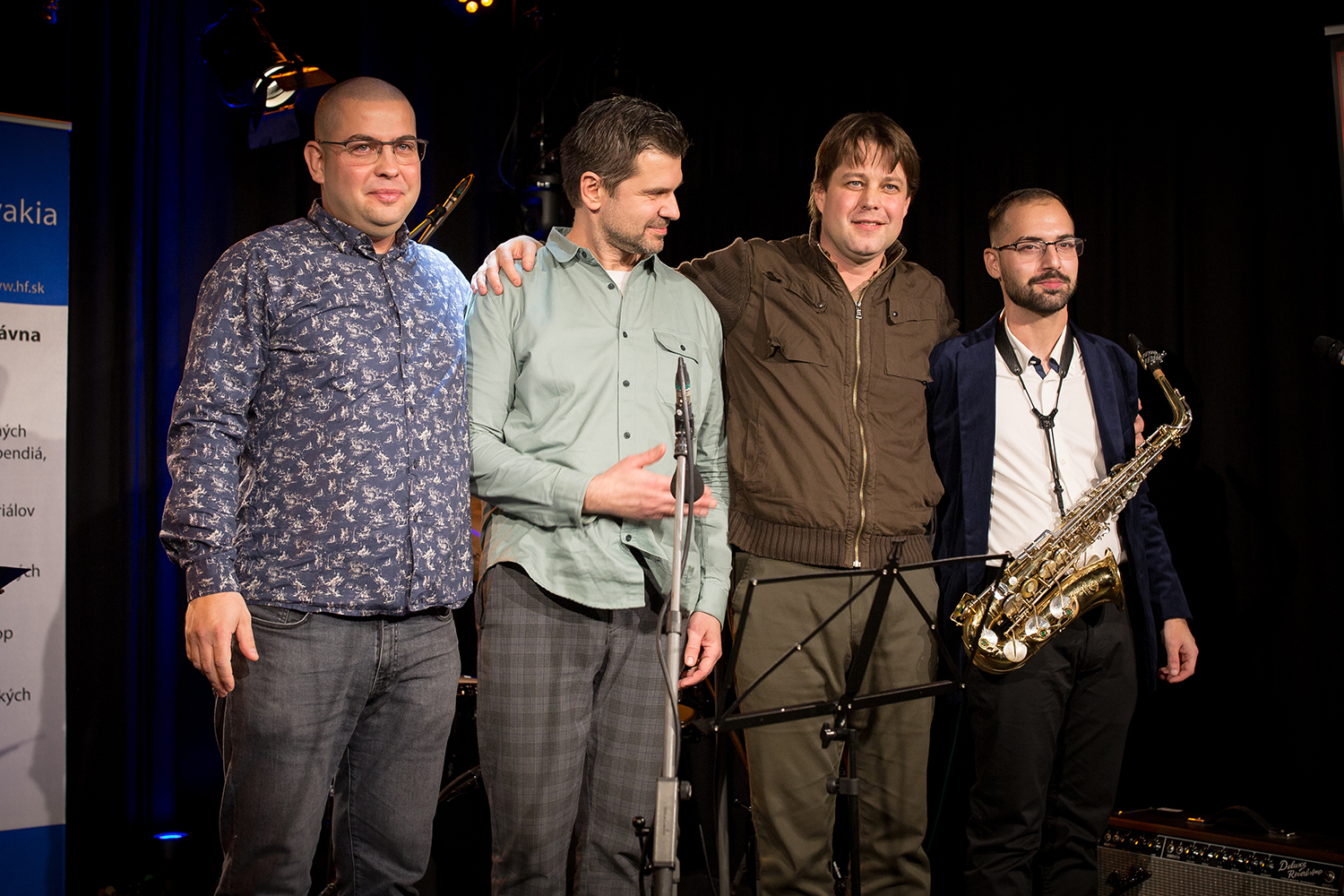 Po dlhšom čase sa objavilo v slovenskom jazze niečo originálne, s pôvodným fundamentom, vychádzajúce zo slovenčiny. Bol to silný zážitok a Uhliarik si odniesol cenu za vyzretú a presvedčivú interpretáciu pôvodnej tvorby.
Kompletný záznam celého večera sa dá pozrieť na facebookovej stránke Slovenskej jazzovej spoločnosti(alebo tu t.ly/6Tsj)
Výpadky účinkujúcich spôsobili, že v súťaži sa asi prvýkrát v histórii neobjavil žiaden gitarista, ale zato hneď dvaja speváci a dvaja saxofonisti.
Súťaž Nové tváre slovenského jazzu organizuje Slovenská jazzová spoločnosť.
Súčasťou súťaže sú aj hodnotenia členov poroty a diskusia s nimi, ktorá samozrejme prebehla online. Tvorili ju Matúš Jakabčic (šéf poroty) Peter Lipa, Juraj Griglák, Radovan Tariška, Ľuboš Šrámek a Martin Valihora.
Zo zaslaných nahrávok vyberal finalistov Matúš Jakabčic.
Zdroj: Marian Jaslovský