Výnimočné miesto s vynikajúcimi hudobníkmi. V rámci spolupráce s projektom Uzol kultúry – Stará Ľubovňa – Mesto kultúry 2022 prinášame 26. augusta 2022 do areálu Ľubovnianskeho skanzenu, celodňový festival Nu Sound of Visegrad: CASTLE SOUND – Stará Ľubovňa 2022.
Druhým headlinerom vo večernom programe bude oceňovaná poľská kapela Kroke, známa zo spoluprác so Stevenom Spielbergom, Davidom Lynchom či Petrom Gabrielom. Svojou tvorbou
posúvajú tradičný folklór moderným smerom. Vo večernom programe vystúpia aj Korben Dallas ainterpreti z Česka, Maďarska, ktorých už čoskoro oznámime. Celodenný sprievodný program sa uskutoční v rôznych lokalitách mesta Stará Ľubovňa.
Jerzy Bawol (akordeón), Tomasz Kukurba (viola, husle, flauta) a Tomasz Lato (kontrabas, perkusie) – trojica kamarátov z Krakova založila jednu z najúspešnejších klezmerových kapiel na svete – Kroke.Ovplyvnili ich najmä dve veci: mesto v ktorom žili a žáner, ktorý tam mal dlhoročnú tradíciu. Už samotný názov v jazyku jidiš odkazuje na epicentrum židovskej kultúry, etnickú štvrť Kazimierz v Krakove. Kultúrnyodkaz tejto metropole šírila klezmerová hudba, ktorú hrávali aj títo hudobníci z Krakovskej hudobnej akadémie, hoci ich tvorba presiahla do jazzovej, balkánskej, sefaredskej, ako aj indickej hudby. Z dôvodu, že klezmer nevnímali ako uzatvorený žáner – nedotknuteľný, zakonzervovaný v tradícií. Práve skrz túto rôznorodosť nabúrali konzervatívne mýty a prekročili hranice formy, času, ale aj vlastné územie.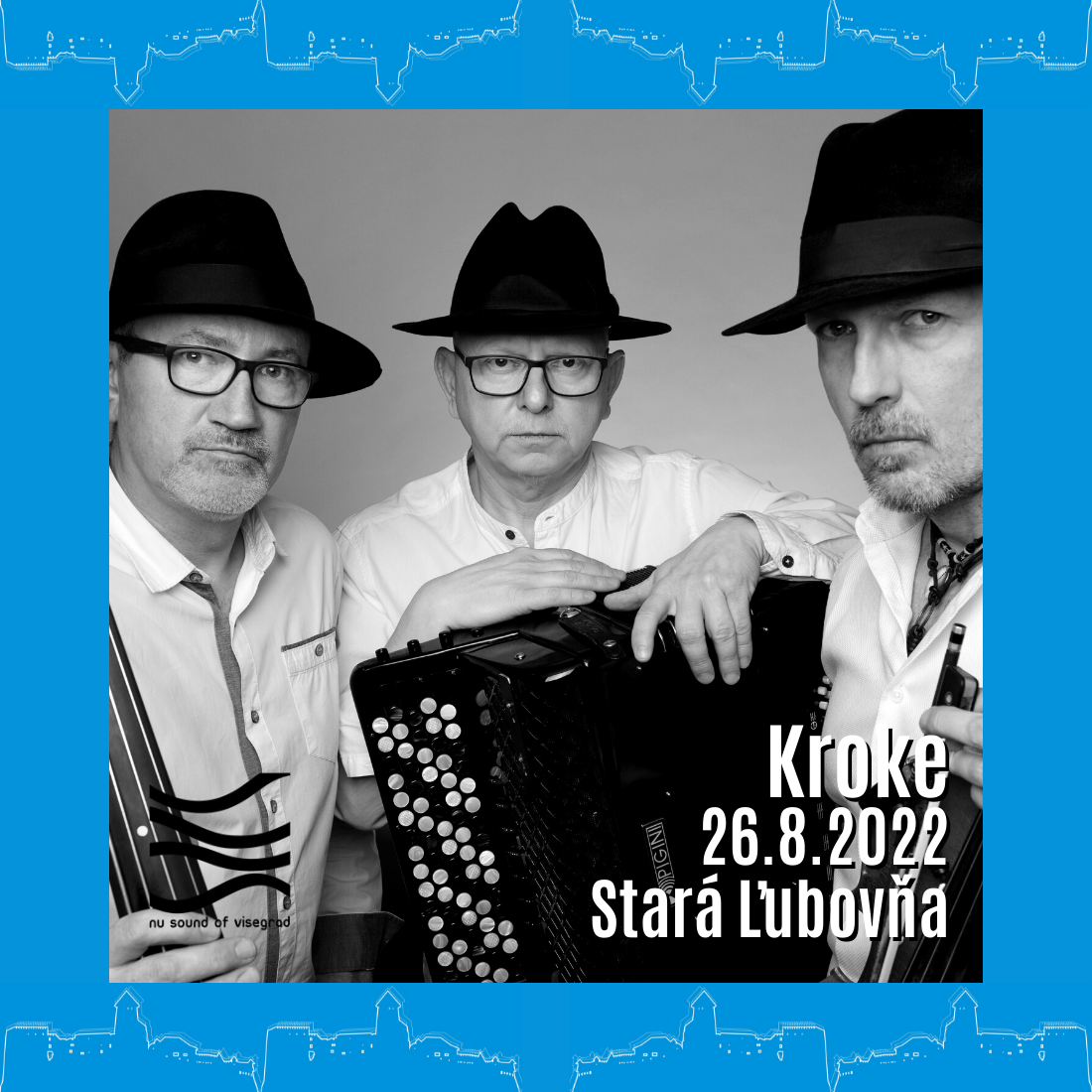 Stali sa jednou z prvých poľských kapiel, ktoré uspeli v zahraničí. Dopomohol im k tomu Steven Spielberg.Svetoznámy režisér a tvorca oskarového filmu Schindlerov zoznam bol nadšený, keď ich počul hrať v jednomklube a kapelu pozval hrať na slávnostnú ceremóniu do Jeruzalema. Zároveň poslal kazetu svojmu kamarátovi Petrovi Gabrielovi, ktorý ich zavolal na najväčšiu svetovú prehliadku world music – WOMAD Festival. Počiatočná jednorazová spolupráca nakoniec pokračovala v nahrávacom štúdiu frontmana Genesis, v ktorom vznikol materiál použitý pri nahrávaní albumu Long Walk Home, ktorý bol súčasťou soundtracku k filmu Rabbit-Proof Fence.
Aj ďalšia kooperácia sa viaže s režisérom s originálnym videním sveta, Davidom Lynchom. Ten použilkompozíciu The Secrets Of The Life Tree na sountracku k snímku Inland Empire. Oslovenie slávnym britským huslistom Nigelom Kennedym na doske the East Meets East premenili na
nomináciu BBC Radio 3 v kategórii World Music. Doma sa spojili s oceňovanou jazzovou speváčkou AnnouMariou Jopek, ktorá vyzdvihla spiritualitu aj mnoho žánrovosť, ktorou prehovárajú k rôznym národom. Toto magické spojenie klezmeru a jazzu sprevádzalo Petra Gabriela na jeho poľskom koncertu v roku 2012.
Clivé a melancholické, ale aj dynamické, energické, temperamentné, asociatívne – aj z tohto dôvodu s nimi radi spolupracujú filmoví a divadelní režiséri ako napríklad Andrzej Celiński, keď znaturalizoval i zjemniltraumy holokaustu prostredníctvom ich hudby vo filme Kabaret Śmierci. Kroke medzitým pracovali navlastných nahrávkach a už štrnástu v poradí – vianočné koledy The World of Christmas Carols – vydali minulý rok. Na festivale v Starej Ľubovni sa zostava rozšíri o štvrtého člena, bubeníka Sławomira Berného.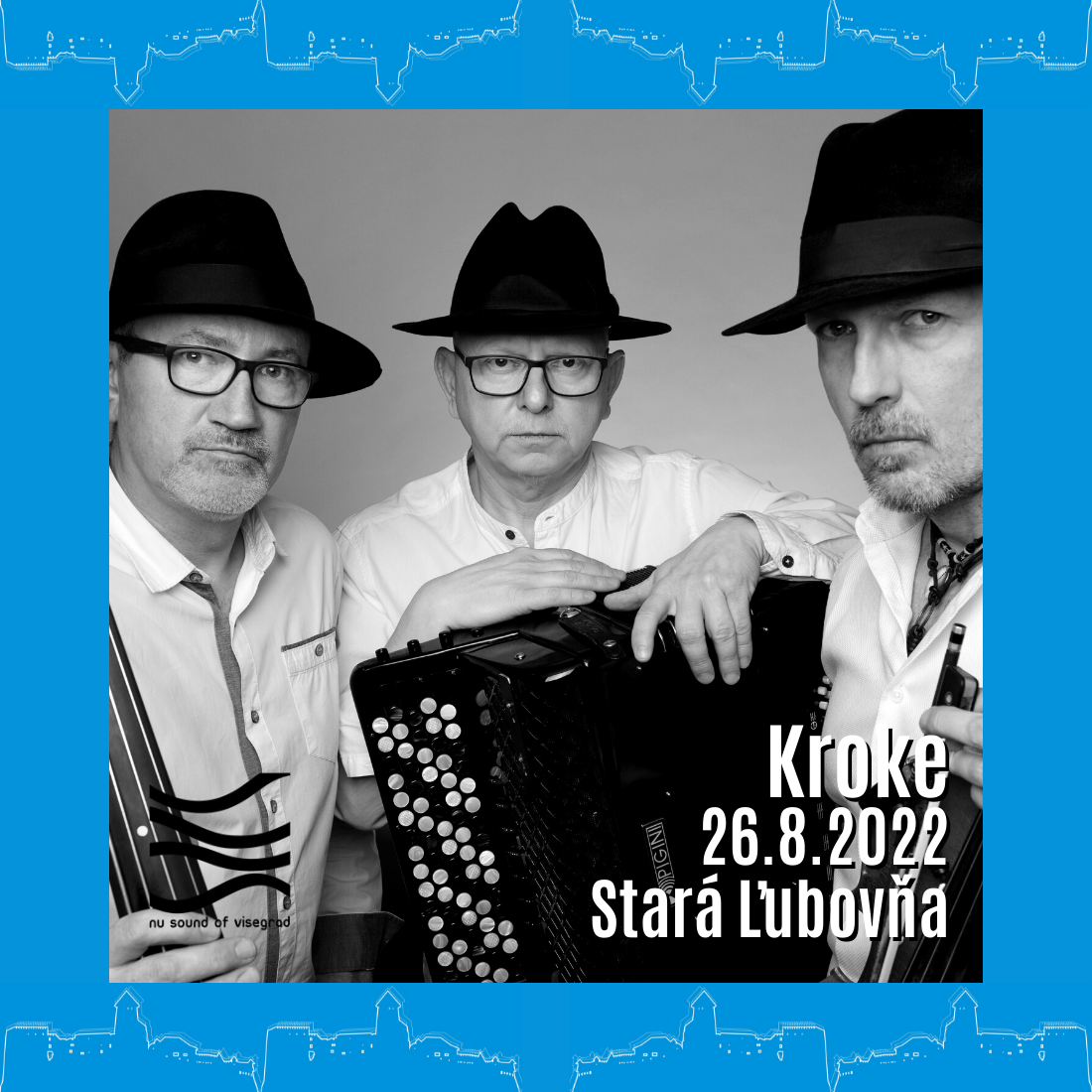 Večerný program festivalu Nu Sound of Visegrad: CASTLE SOUND sa uskutoční 26. augusta v Ľubovnianskom skanzene (lístky v predpredaji) – potvrdeným headlinerom je slovenská skupina Korben Dallas – maďarská a česká kapela už čoskoro! Počas dňa bude v oddychovej zóne mesta prebiehať sprievodný program (koncert, čítačky, diskusie, vzdelávacie aktivity), na ktorý je voľný vstup. Už čoskoro oznámime ďalšie mená v programe.
Festival CASTLE SOUND je pokračovaním niekoľkoročného cyklu Nu Sound of Visegrad, ktorého primárnymcieľom je prinášanie do slovenských regiónov novú a inšpiratívnu hudbu z krajín V4 (Slovensko, Česko, Poľsko, Maďarsko). Projekt bol súčasťou aktivít Mesto kultúry 2019 Banská Štiavnica (4 koncerty), taktiež sauskutočnil v rámci aktivít Mesto kultúry 2020 Nové Zámky ako celodňový festival. Putovný projekt sa predstavil aj v zahraničí – Rumunsko, Srbsko, Nórsko,
Nemecko. Prednedávnom vyšla 2 CD kompilácia NU SOUND OF VISEGRAD, ktorá mapuje prvých päť rokov existencie tohto koncertného projektu.
Tento projekt z verejných zdrojov podporil: Fond na podporu umenia
Projekt finančne podporili: SOZA, Hudobný fond
FB: https://www.facebook.com/events/1067817923824260
Vstupenky: https://goout.net/
https://www.ticketportal.sk/
www.nusoundofvisegrad.eu
www.mpproduction.eu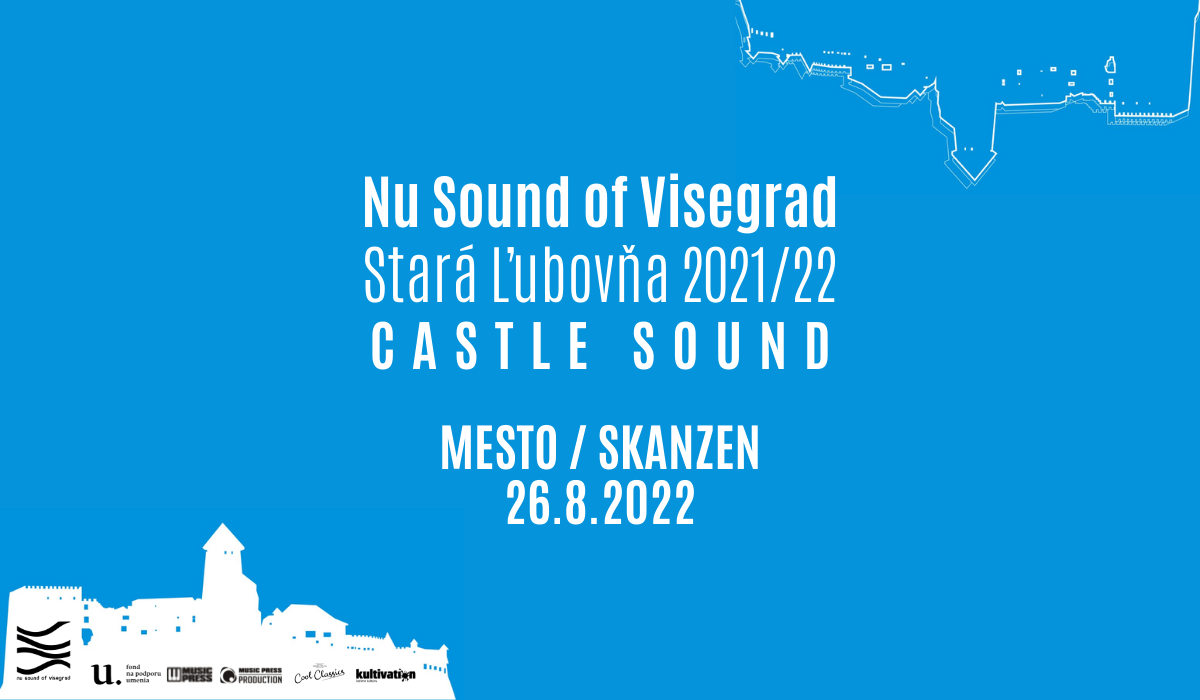 Zdroj: TS