Po sedmi letech vydal Honza Roušar nové album "Zapět dvanáct", tentokrát s českými texty Václava Tobrmana v aranžích Jirky Vidasova. Kromě mnoha vzácných hostů jej v pondělí v Malostranské besedě slavnostně pokřtil také legendární český muzikant a textař Ivan Hlas.

V loňském roce dostal Honza Roušar k narozeninám od svých přátel zásadní finanční příspěvek se slovy: "To máš na desku ke čtyřicátinám, Jirka ti to zaranžuje, Vašek dodá texty a ty začni točit!" Na konci roku 2021 se prostřednictvím crowfundingové platformy HitHit vybraly další potřebné peníze, a tak se díky tomu Honza Roušar, Jirka Vidasov a další muzikanti začali každé úterý ve studiu Prague Records scházet nad albem "Zapět dvanáct", které písničkář v pondělí slavnostně pokřtil v Malostranské besedě.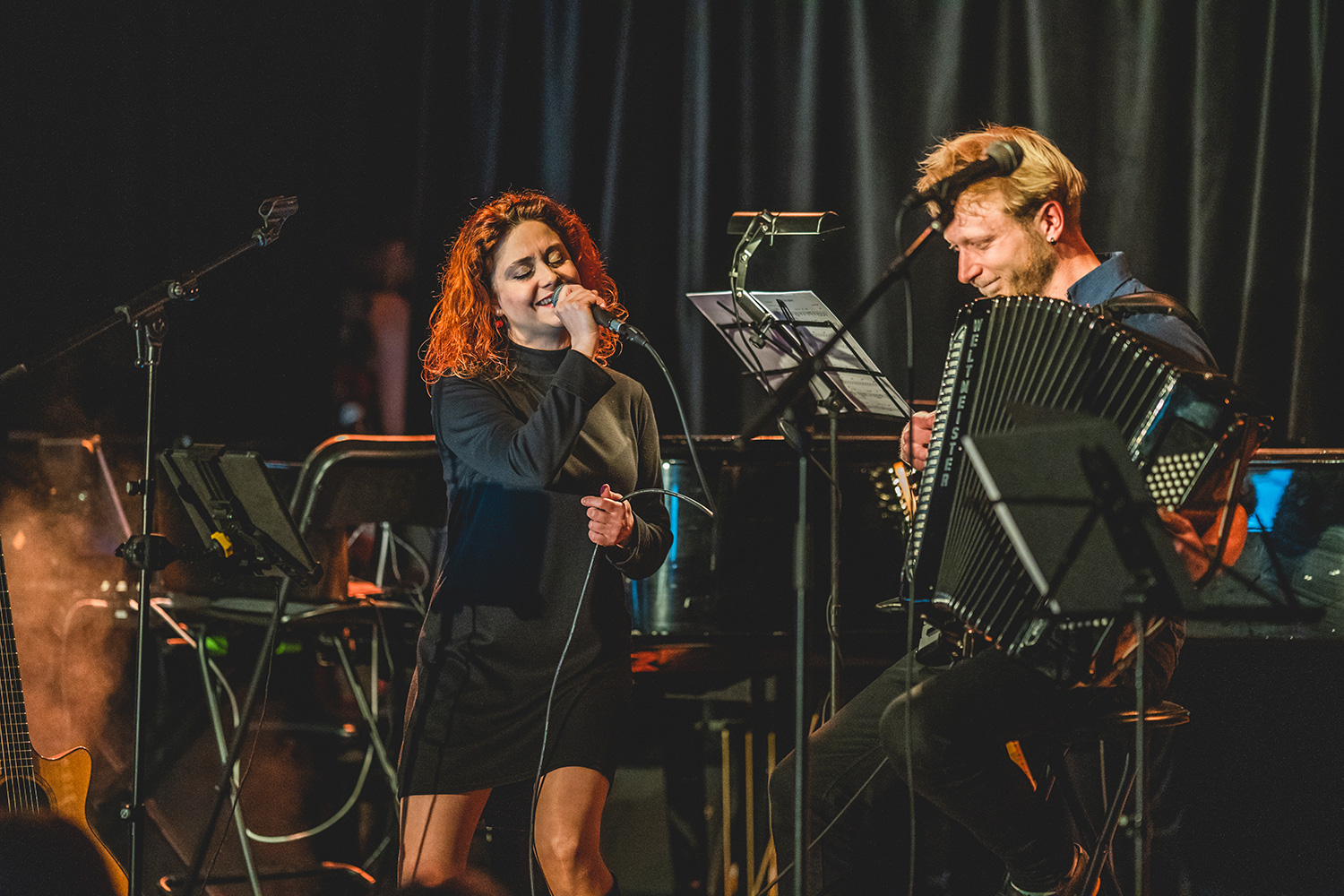 Kromě Honzy Roušara a jeho doprovodné kapely na křtu vystoupilo všech šest hostů, kteří na albu zpívají. Na pódiu se vystřídaly zpěvačky Naďa Válová a Veronika Bergmanová, které již v minulosti Honzovy písně zpívaly. Postupně se také představily zpěvačky Lucia Šoralová, Barbora Šampalíková, Gabriela Vermelho a také herečka Petra Hřebíčková, která si s Honzou zazpívala duet "Dál věřím nám".
Celým slavnostním večerem diváky provedl moderátor Ondřej Pech. A protože písničkář se nesmí nikdy nechat srazit na kolena, jedním z vzácných kmotrů alba se stal legendární český hudebník a textař Ivan Hlas.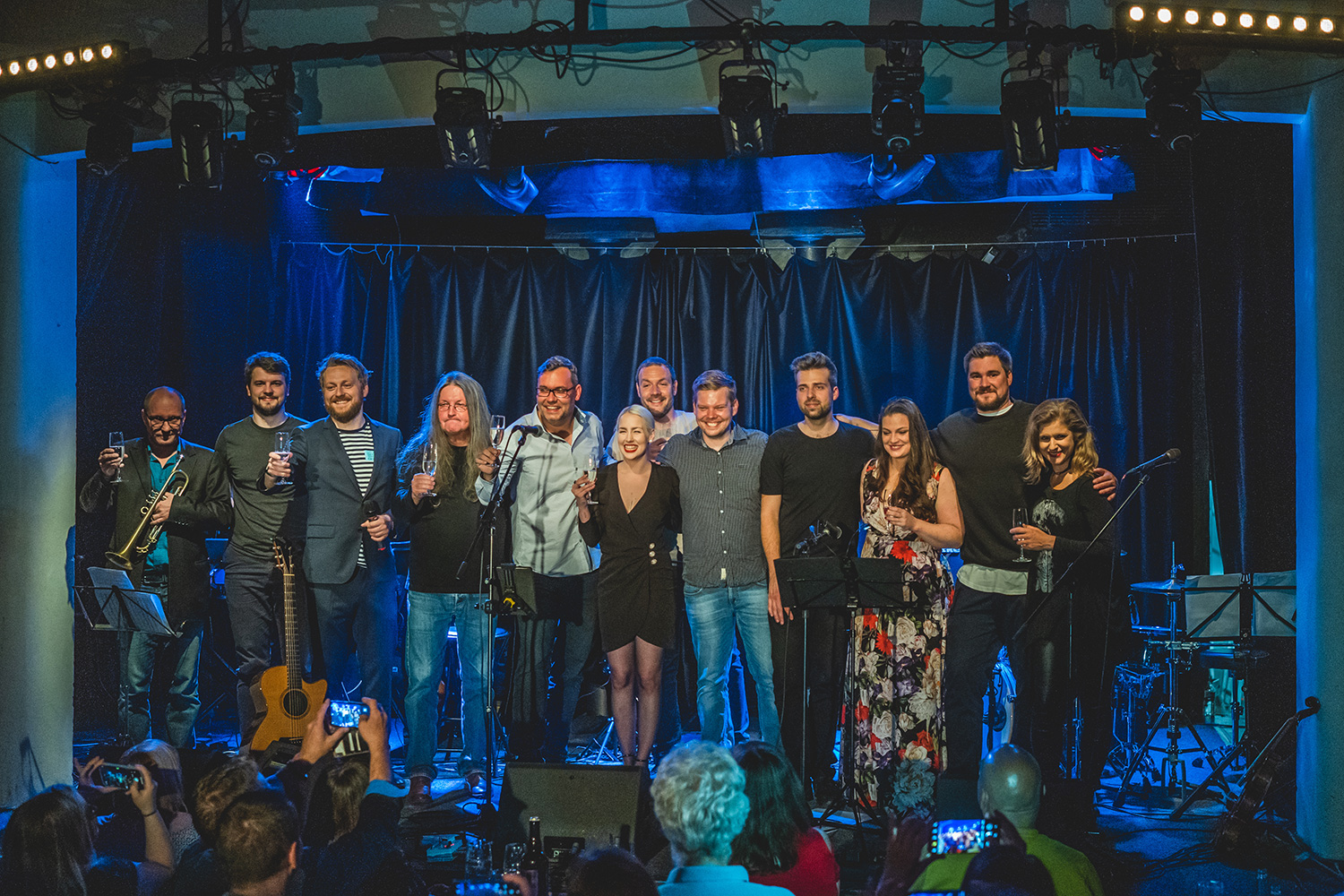 "Já jsem tady vlastně náhodou. Jednou zvoní telefon a volá mi Honza a ptá se, co dělám 9. května. Já mu řekl, že mám volno a on na to, ať přijdu do Malostranské besedy. No, a tak jsem tady," řekl po pozvání na pódium Ivan Hlas. "Až později jsem se dozvěděl, co se děje a že budeme křtít novou desku," pokračoval. "Honzo, vážím si jedné věci. Přátelé, když je to v hlavě, v rukou, a hlavně v srdci, tak je to vždycky dobré,"pochválil na pódiu Ivan Hlas písničkáře Honzu Roušara.
Jak už název "Zapět dvanáct" napovídá, jedná se o album s dvanácti písněmi různorodých stylů a žánrů. Díky charakteristickým aranžím Jirky Vidasova dostává album popový nádech a celkovou zvukovou kompaktnost. Kromě písní doprovázených celou kapelou je na desce i blues pro sólovou kytaru s názvem "Buňky", které mistrně interpretoval legendární kytarista Norbi Kovács.
Všechny dechové nástroje nahrál jeden z nejlepších tuzemských saxofonistů – Bharata Rajnošek, smyčce natočila držitelka ceny Alfréda Radoka Gabriela Vermelho, o výsledný zvuk této nové desky se postarali Jan "Zaza" Zázvůrek (finální mix) a Tomáš "Zemák" Zeman (master).
Celé nové album je možné zdarma stáhnout na oficiálním webu Honzy Roušara.
Honza Roušar je písničkář, kytarista, zpěvák a imitátor hlasů. V rodné Příbrami zabodoval už v roce 1997 s autorskou písní na finále Porty v kategorii do 18 let. První studiovou nahrávku pořídil ve studiu "Jumbo" u Jaroslava Samsona Lenka. V příbramském divadle si získal pozornost skvělými výkony ve hrách "Filozofská historie" a "Dalskabáty, hříšná ves."
Po přestěhování do Prahy hrál a zpíval v lyrikálu Petra Hapky a Michala Horáčka "Kudykam". Souběžně skládal vlastní autorské písně s texty Libora Jeníka, Aleše Nováka nebo Jarmily Moosové.
První Honzovo autorské CD "Točí se to dokola" vyšlo v roce 2010.
Jeho písně zpívají Ondřej Ruml, Petra Hřebíčková, Ivana Korolová, Hana Seidlová, Hana Robinson, Naďa Válová a další. Na jeho další desce "Hemofilická" už jsou mezi textaři také Ester Kočičková a Miloň Čepelka.
Zdroj: TS
Foto: Jan Strnad