Roztancovaní ľudia, radosť, energia, úsmevy a stretnutia. To sú hlavné témy nového singla a videoklipu, ktorý český spevák Petr Bende so svojou kapelou pripravil pre fanúšikov. S energickou a pozitívnou skladbou s názvom "Do peřin" prichádza na začiatku leta, a po dlhej dobe sa teší na koncertovanie.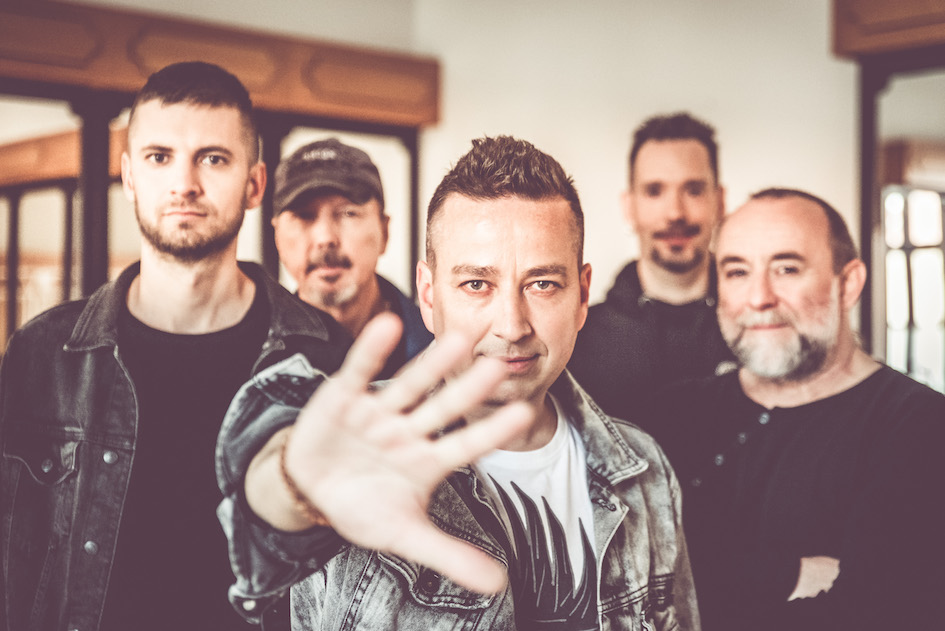 Petr Bende je autorom hudby, producentom piesne a do skladby nahral tiež všetky hudobné nástroje. Text zveril do rúk mladému pesničkárovi Renému Matláškovi, ktorý bude okrem iného hostovať aj na Bendeho vianočnom turné. O mix a mastering singla sa postaral Pavel Kolářík zo štúdia CH Records a réžie videoklipu sa ujal Mejla Basel, s ktorým spevák už spolupracoval.
"Bol to s kapelou náš šťastný deň. Máme energickú pesničku, ktorou chceme všetkých rozhýbať. Prevládala tiež radosť z toho, že sa fanúšikovia zo všetkých kútov republiky zišli na našom nakrúcaní, na našom ostrove a mali možnosť počuť náš nový singel ako prví a byť pri tom, a tiež sme im mohli naozaj po dlhej dobe naživo zahrať," zveruje sa spevák.
Videoklip k piesni vznikol na nádvorí zámku Žerotínů vo Valašskom Meziříčí. Niekoľko desiatok skalných priaznivcov pricestovalo z celej Českej republiky, aby si v klipe zahrali a strávili so svojím obľúbeným spevákom natáčací deň. Ten im hneď po poslednej klapke ako poďakovanie odohral s kapelou súkromný koncert. Okrem Petrových fanúšikov v klipe hosťuje tiež tanečná skupina D-Company pod vedením Denisy Varga Vašíčkovej zo ZUŠ Alfréda Radoka, ktorá do radostnej atmosféry pridala svoje tanečné umenie. Do natáčania klipu sa zapojil i M klub, mestská polícia a pomohla i miestna starostka Valašského Meziříčí Yvona Wojáczková.
"Petrovu ponuku k realizácii nášho druhého spoločného klipu som, pochopiteľne s radosťou prijal. Už pri natáčaní zimného klipu k piesni "Do nových roků" sme vycítili spoločnú vlnovú dĺžku a panovala veľmi dobrá, priateľská atmosféra. V prípade nášho druhého – dá sa povedať už letného – klipu "Do peřin" mi opäť iba načrtol svoju víziu tanca, veselosti, slnka a presunu z prírody do mesta. Po niekoľkonásobnom vypočutí mi napadol jednozáberový záznam chôdze ulicou s postupne sa pridávajúcimi ľuďmi. Túto myšlienku sme nakoniec rozvinuli a realizovali," hovorí režisér videoklipu Mejla Basel.
"Myslím, že tú energiu sa ako do piesne, tak do klipu podarilo dostať a verím, že bude rezonovať v každom, kto si skladbu vypočuje, pozrie si videoklip alebo dorazí na naše koncerty s kapelou,"dodáva na záver Petr Bende.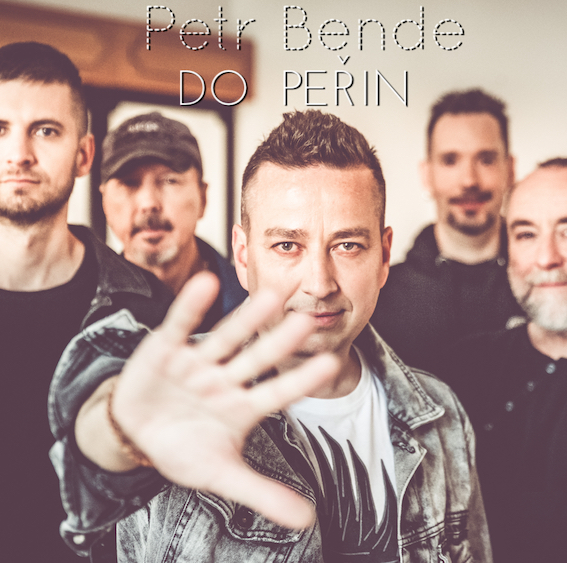 Zdroj: TS