Peter Lipa je ikonou slovenského jazzu a neodmysliteľnou súčasťou našej hudobnej scény. Po letnej premiére vtipnej a nápaditej skladby "Anjel strážnik", predstavil song, ktorý nesie doslova zážitkovú príchuť nielen po lyrickej stránke, ale aj po tej vizuálnej. Text Milana Lasicu v novinke od Petra Lipu "ČOSI" dokonalo stvárnili scénickými pohybmi tanečníci.
Okrem jazzu sa tento ikonický spevák orientuje i na soul, blues, funky i rock. No v jeho skladbách cítiť najmä prvky jazzu. Čo potvrdil aj pri skladbe "ČOSI", kde je počuť prepojenie jednotlivých žánrov ako jazz s blues. Prekvapivo sa v novinke spevák neobjavuje, aby vynikol text, ktorý bravúrne stvárnili scénickým tancom tanečníci Simona Machovičová a Laco Cmorej.
"Našim zámerom bolo čo najlepšie vizualizovať ČOSI, Chiméru. Hneď pri oslovení som si predstavil tieň a následne ženu. Tanec mi prišiel k tejto skladbe ako najlepší výrazový prostriedok, ktorý sa výborne dopĺňa s textom a hudbou. Výber tanečného dua, Lacko a Simona, bol jasný od samého začiatku a myslím že výsledok stojí za to…. Inak tomu v prípade pána Lipu ani nemôže byť", hovorí spokojne režisér videoklipu Richard Raiman.
Samotní tanečníci sa k skladbe "ČOSI" vyjadrili len v superlatívoch, to, že ich koncept klipu bavil, bolo vidieť aj v ich prepracovanej choreografii.
"Našim tanečným slangom ju môžeme nazvať ako "atmosférická" skladba, ešte k tomu s krásnym textom (s nezameniteľnou poetikou) pána Lasicu a tak u nás nebol problém, že čo na to vytvoriť, ale skôr ktoré z toho množstva nápadov vybrať. A keď sa stretne taká skladba so skvelým režijno-kameramanským tímom, tak to je radosť žiť", zhodli sa nadšene obaja tanečníci.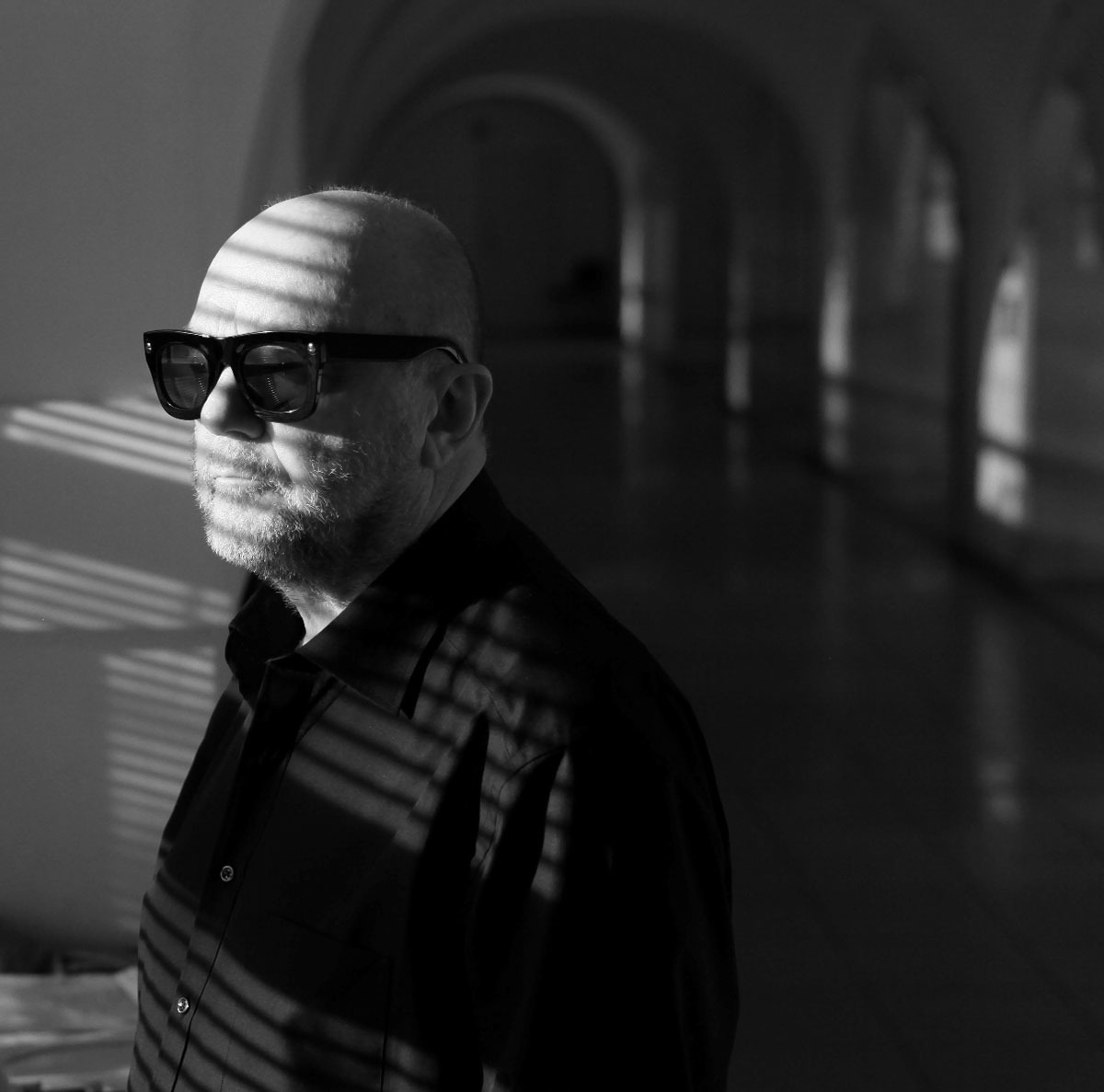 O celý vizuál sa postaral Richard Raiman v spolupráci s kameramanom Pavlom Hospodárom, produkčne to celé zastrešila Natália Leckešová z Raiman Production a postprodukčne to mal na starosti Filip Javorník.
O hudbu do textu pána Lasicu sa postaral samotný spevák, Peter Lipa s Martinom "Majlo" Štefánikom a produkčne to len doťukol zvukový inžiniér a producent Jonatán Pastirčák.
"V čase keď začal zúriť Covid som bol zavretý na chate a mal som chuť niečo robiť ,lebo som si myslel že ten čas treba využiť. Najprv som sa prehraboval v starých textoch, kde som našiel taký menší poklad v podobe textu Tomáša Janovica a Petra Petišku – Lipové Blues. Žiadne nezhudobnené texty od Milana Lasicu som nemal a pritom mi bolo jasné, že v každom novom projekte musí byť aspoň jedna pesnička na jeho text. Napísal som mu a ako odpoveď mi prišiel text s názvom ČOSI. Diakritika sa tu nemôže vynechať, lebo potom človek nevie o čo ide. Pokojne by sa to mohlo volať Chiméra, ale on si vymyslel ČOSI. Na CD Dobré meno som mal pesničku Motýľ s Milanovým textom, ktorú som robil spolu s Majlom Štefánikom. Chcel som sa k tejto spolupráci vrátiť, tak presne 8.mája 2020 som mu poslal moje prvé demo. Hneď som ho aj upozornil, že to je trochu "Deep Purple". Priateľsky mi odpovedal, že ho to neoslovuje. Môj druhý pokus si vypočul 23. decembra 2020 a potom na tom začal pracovať. Na výslednej podobe sa výrazne podieľal aj Jonatán Pastirčák. Okrem iného, skladba "ČOSI" bude súčasťou piatich piesní , ktoré budem v novej anglickej (In My Mind) verzii nahrávať v novembri tohto roku v New Orleans", prezradil spevák Peter Lipa.
Martin "Majlo" Štefánik je známy ako výborný klavirista a skladateľ, ktorý založil Ľudové Mladistvá a spolupracoval poslednú dobu najmä s Emmou Drobnou, či raperom Majkom Spiritom.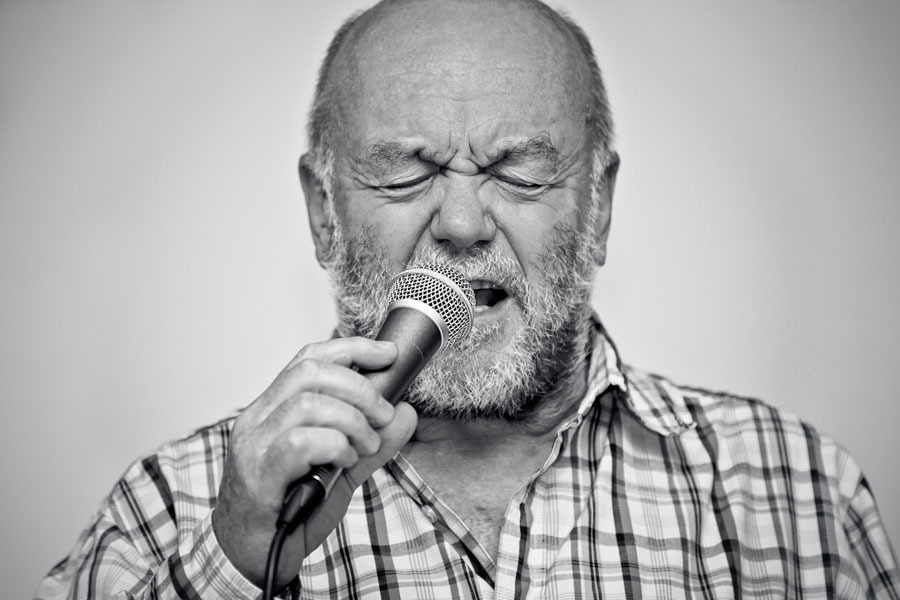 "Telefonát od Petra Lipu je vždy pre mňa spojenie nadšenia, vzrušenia, stresu. Tentokrát mi poslal text ČOSI aj s demom. Po dlhej chvíle mi to napadlo. Myslím, že Peter Lipa je vyzretý človek s názorom a nielen pre mňa je veľkou persónou. A do takéjto pozície – nálady som chcel dostať aj skladbu. Po vymyslení hudobnej formy, rytmu a melódie, som oslovil hudobného producenta Janatána Pastirčáka, s ktorým sme skladbu dokončili do finálnej podoby", vysvetľuje vznik songu Majlo.
Atmosférický vibe, ktorý nesie táto skladba producentský doladil hudobný producent, skladateľ a zvukový inžinier Jonatán Pastirčák, ktorý sa hudbe venuje už od svojich 10 rokov a hudobnú produkciu a zvukové inžinierstvo študoval na SAE Institute v Londýne.
"Spolupráca na pesničke "ČOSI", bola pre mňa nesmierne inšpirujúca a prekvapivá. Martin Štefánik, mi zavolal, či by som sa nechcel producentsky podieľať na novej piesni Petra Lipu, najprv som bol zaskočený, nevedel som si úplne predstaviť ako bude znieť prepojenie našich svetov. Avšak, od momentu ako sme sa stretli v štúdiu a začali vznikať prvé (často dosť extravagantné nápady) vedel som, že to bolo dobré rozhodnutie. Nesmierne si vážim Peťovu otvorenosť a odvahu, bez toho by tá pieseň vyzerala úplne inak. Veľmi rád by som do podobnej spolupráce išiel znovu", uzatvára nadšene Pastirčák.
https://www.peterlipa.com/
https://rukahore.ffm.to/peterlipa_cosi
https://www.youtube.com/watch?v=HzVwdOdPQbk
https://www.instagram.com/lipa_peter/
https://sk-sk.facebook.com/PeterLipaBand/
Zdroj: PR/BRAND MANAŽÉR JANA TRELLOVÁ