Peter Lipa Band odohrá 16.decembra o 20:00 hod. svoj posledný koncert v roku 2021 prostredníctvom streamu a 8.12. o 16.00 na Rádiu Slovensko predstaví nový singel "Niekde som čítal" a zároveň sprístupní k nemu aj videoklip.
Pieseň "Niekde som čítal" vznikla na text jeho dlhoročného spolupracovníka Ruda Rusiňáka. Táto skladba je súčasťou budúceho projektu s názvom NOLA. Peter Lipa ho uvádza týmito slovami: "Nola je slangový názov mesta New Orleans. Ja som prvý raz navštívil toto mesto v roku 1991. A odvtedy milujem jeho muzikantskú atmosféru a hudbu samotnú. Nola dala a stále dáva celému hudobnému svetu geniálnych hudobníkov. Od Louisa Armstronga po Jona Batistu. Ruda Rusiňáka som ako textára objavil v čase, keď som sa chystal nahrať Čierneho Petra. V tých časoch som trpel nedostatkom textov. Milan bol zaneprázdnený a hlavne mal pri sebe Jara, ktorý všetko pohotovo zhudobňoval. Pamätám sa, že keď som Anrejovi Šebanovi , ktorý vtedy CD produkoval zahral demo rusiňákových Maturantiek tak mi povedal, že môžem pokračovať v stavbe domu. A keď si to potom vypočul Milan tak sa ma opýtal, že prečo to nenapísal on. Taký nenápadný kompliment. Mnohí to vlastne ani nevedia, ale Rudo mi napísal kopu dobrých textov. Niektoré mám ešte stále doma v počítači, čakajú. V tejto uzamknutej dobe si niektorý z nich vyberiem a skúšam urobiť novú pesničku. Možno z toho bude raz aj celý album, ale zatiaľ postupujem po krokoch. Tak ako za starých čias, keď showbusiness ešte len začínal. Stačilo mať singel. Ja vlastne stále začínam. Viem, dnes je všetko ináč, ale toto je pokus trochu potešiť tých čo majú radi moju hudbu. Lebo táto pesnička je presne to, čo mám v hudbe rád. Blues tam počuť od prvej po poslednú notu. Keď som si ten text prečítal, tak ma potešila jeho stručnosť, priamočiarosť a jednoduchosť. Mal som to hotové za chvíľu. To ostatné je zásluha Rolanda Kánika (klávesy, produkcia) a Maťka Zajka (gitara). Nezľaknite sa tých vokálov na začiatku. Človek ľahko podľahne štúdiovým možnostiam, ale za tým je len môj obyčajný ľudský hlas."
Rudo Rusiňák spomína aj na spoluprácu, zo starých čias: "Príbeh tejto novinky je v podstate rovnaký, ako je príbeh dnes už možno povedať legendárneho hitu, Maturantky. Aj vtedy bol prvý text, v podstate ničím extra výnimočný. Skvelú pesničku z toho textu urobila až hudba, aranž a spev. Tomuto textu opäť dala život hudba. Prvé tóny a hlasy pripomínajú spevy tibetských mníchov. Ktorí veľmi dobre vedia čo, a hlavne prečo tak spievajú, čo chcú svojimi tónmi všetkým povedať. Takmer idú človeku po chrbte zimomriavky, takú to má silu a atmosféru. Text pesničky nie je smutný, akoby niekto mohol po prvom vypočutí povedať. Nie, vôbec smutný nie je. Smutné pesničky sú napr. o konci vzťahu dvoch ľudí, o nešťastí, o nepochopení, o sklamaní…." Skladba dostala aj svoj vizuál, pod ktorý sa podpísal režisér Richard Raiman. Toho zaujala najmä asociatívnosť Lipových skladieb, pre ktoré hľadal vhodnú lokalitu: "Nová pesnička Petra Lipu ma zaujala na prvé počutie. Hneď pri prvých tónoch som si predstavil krajinu a putovanie človeka. Klip sme vyrábali neďaleko Dechtíc, a keďže sme chceli mať na záberoch iba pána Lipu, museli sme začať točiť skoro ráno, keď tam ešte nie sú iní ľudia. Na mieste sme boli pred svitaním, zo zámerom zachytiť východ slnka. Počasie a oblačnosť nám ale nepriali. Nakoniec sa ukázalo, že všetko sa deje pre niečo a počasie a hmla dodali klipu istú dávku dramatickosti."
Peter Lipa sa rozlúči so starým rokom so svojimi fanúšikmi na streamovacom koncerte 16. decembra od 20:00 hod. Pôjde o posledný koncert Petra Lipu v roku 2021. Koncert bude naživo vysielaní na FB profile Peter LIPA | Facebook.
"Niekde som čítal" text: Rudo Rusiňák, hudba: Peter Lipa
spev a vokály: Peter Lipa
gitary: Martin Zajko
klávesy, produkcia: Roland Kánik
nahrávanie, mix: Roland Kánik / Sonic Cat Studio Bratislava
mastering: Boris Sodoma, High Five Mastering.
Video:
Námet a réžia: Richard Raiman
Letecké zábery: Jopy Hečko, Martin Ohera/ SkyEye
Kamera: Pavol Hospodár
Strih: Ľubomír Čechovič
Produkcia: Natália Leckešová/RAIMAN Production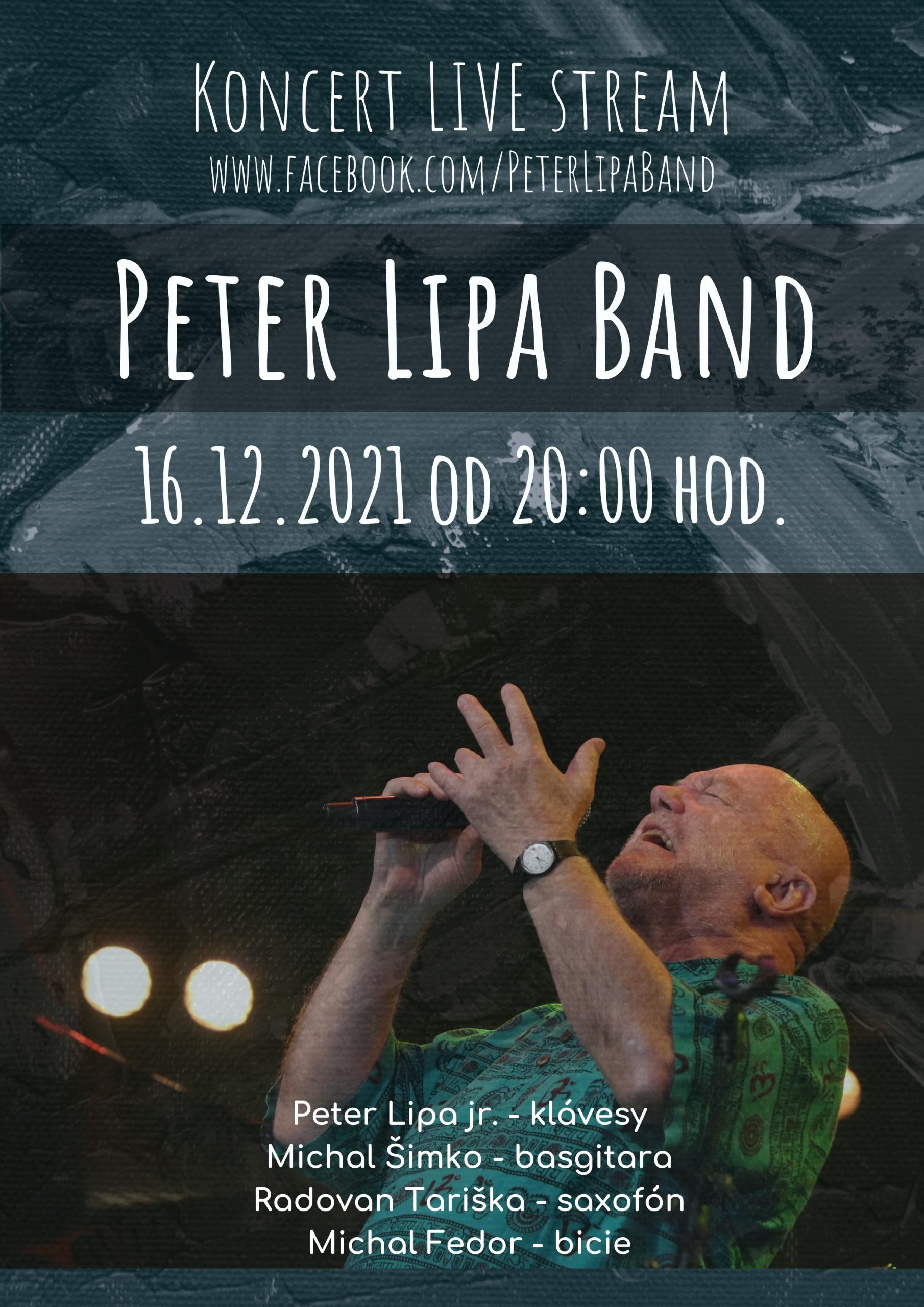 Zdroj: TS