Skoro presne na rok a deň od vstupu hitu Stoj do hranosti v slovenských rádiách, ktorý je v rebríčku dodnes, ohlasuje skupina Peter Bič Project novinku, nový videoklip a práce na novom albume.
Novinka má názov Máj a je teda predzvesťou nového albumu. " Album je už skoro hotový, ideme sa ešte na týždeň zavrieť do štúdia aby sme ho mohli dokončiť, ale už teraz chceme poslucháčom ponúknuť z neho prvý singel s názvom Máj" približuje práce na novom albume Peter Bič. Text napísal Vlado Krausz a hudbu Peter Bič. " Celý minulý rok bol naozaj veľmi zvláštny, ostal nám voči našim fanúšikov záväzok dokončiť odložené turné, no zároveň by sme chceli predstaviť už aj nové piesne. Čo ma nesmierne teší, je ale záujem o náš koncert, takže ak to situácia umožní, radi pridáme zopár ďalších miest."
" Máj je naša nová skladba, ktorú sme opäť naspievali spoločne s Petrom, a mám z toho radosť, z celej atmosféry skladby, z jej emócie a energie" doplňuje Viktória Vargová.
Novinku Máj predstavuje skupina Peter Bič Project spoločne s novým videoklipom. "Niektoré nové pesničky sme chceli ponúknuť divákom nášho odloženého turné. Žiaľ nestalo sa tak. Ale aspoň sme využili ten čas aby sme natočili videoklip" dodáva Peter Bič.
"Bolo to príjemné natáčanie, pretože sme natáčali na našich obľúbených miestach" uzatvára Viktória.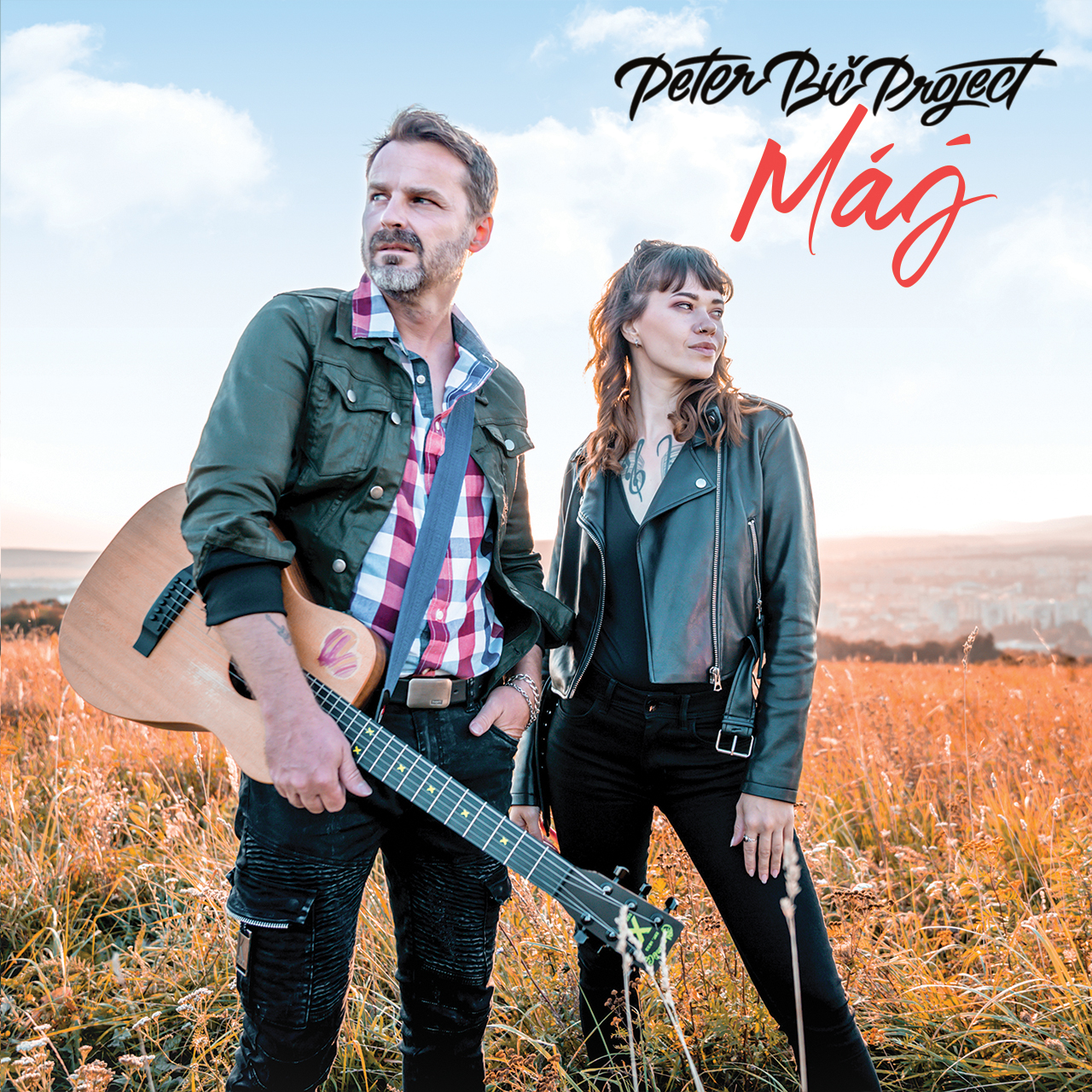 Peter Bič Project – Máj
https://peterbicproject.lnk.to/maj
Autor hudby : Peter Bič
Autor textu : Vlado Krausz
Producent : Peter Bič
Mix : Ján Terpák,Roman Šoltýs
Mastering : Roman Šoltýs
2021 Universal Music
ISRC : SK-A01-21-00047
Video: 24 CINEMA PICTURES, Dominika Kentošová
Režisér : Peter Bič
Asistent réžie: Peter Rakoci, Dominika Kentošová
Producent: Peter Bič
Produkcia: 24 CINEMA PICTURES, Dominika Kentošová
Kamera: Dominika Kentošová, Peter Rakoci
Foto: Dominika Kentošová
Účinkujú: Peter Bič, Viktória Vargová
Štúdio: 24 CINEMA PICTURES
Námet a scenár: Peter Bič
2021 Universal Music
ISRC : SK-V01-21-00030
Zdroj: Universal Music