Po dvoch posledných albumoch s rýdzo českým repertoárom (Dvořákove Kvintety op. 81 & 97, 2017 a Smetanove Sláčikové kvartety, 2015) prichádza Pavel Haas Quartet s novou nahrávkou. Sláčikové kvartety č. 2, 7 a 8 Dmitrija Šostakoviča sú už roky trvalou súčasťou koncertného programu súboru, ale až tento rok na jar dozrel čas na ich nahranie.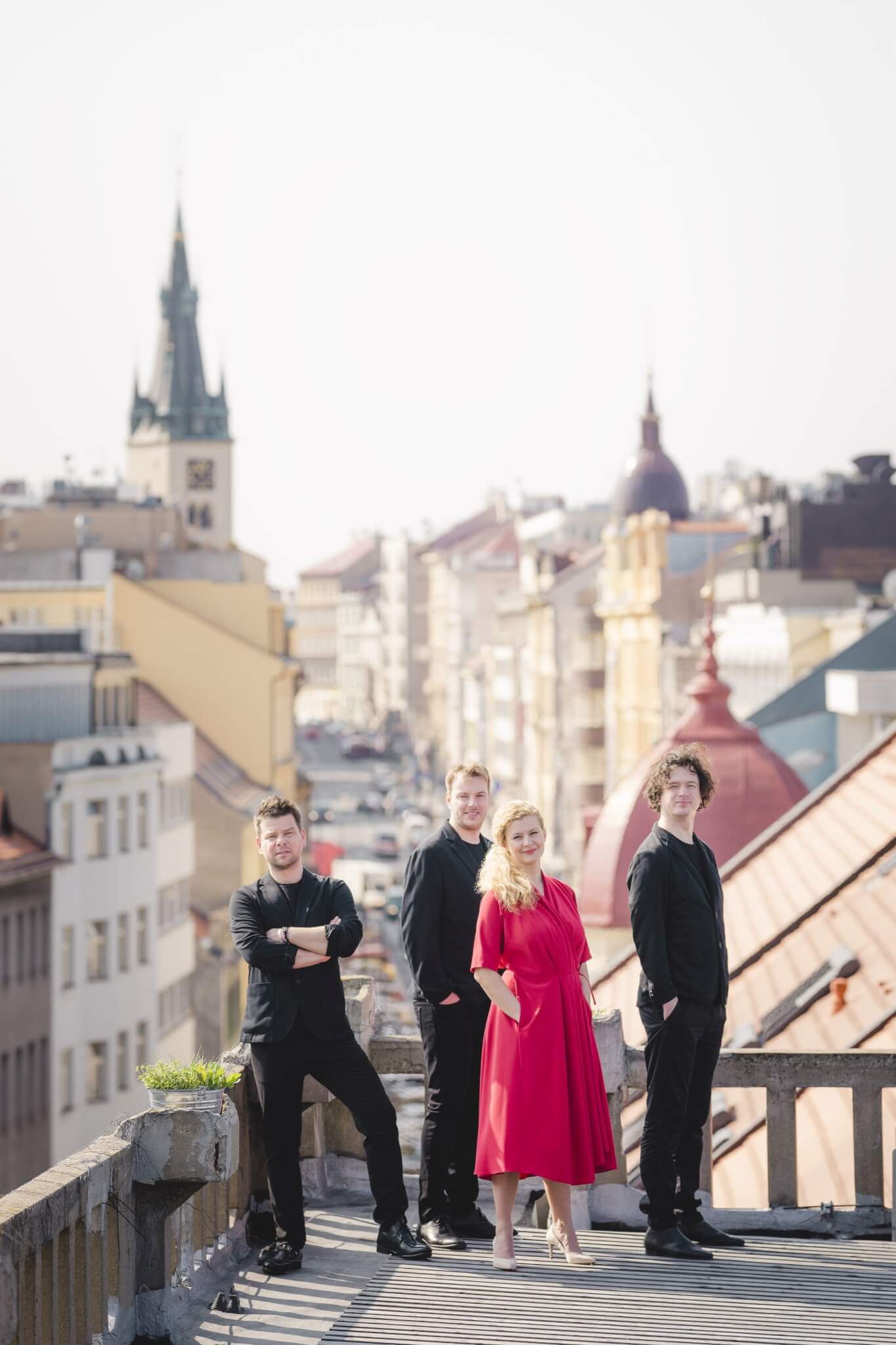 Huslistka Veronika Jarůšková k tomu poznamenala: "Šostakovič patrí k základom kvartetového repertoára a nám bol odjakživa veľmi osobný a veľmi blízky." Huslista Marek Zwiebel dodáva: "Celý cyklus kvartetov je vlastne jeho autobiografiou, jeho osobnou výpoveďou, takým prierezom duše celého jeho života."
Druhý kvartet (1944), hoci komponovaný v bezpečnom zázemí, odráža bolesť, neistotu a rozorvanosť života uprostred vojny. Kvartety č. 7 a 8 vznikli v roku 1960 a oba sú veľmi vnútornou spoveďou. Siedmy, najkratší z celého cyklu, venoval Šostakovič pamiatke svojej prvej ženy. Ôsmy autor očividne zamýšľal ako svoj vlastný epitaf v dobe, kedy sa nachádzal na tenkej hrane medzi životom a smrťou. Pavel Haas Quartet prekračuje priepasť času i bariéru osobnej fyzickej existencie a vstupuje do samotného stredu Šostakovičovej hudby v plnej škále emócií a s bezprostrednosťou, akoby to bola ich najvlastnejšia hudba. Slovami Veroniky Jarůškovej: "Šostakoviča nestačí len zahrať, ale je treba ho prežiť."
Nový album vydáva medzinárodne úspešný kvartet 25. októbra 2019 vo svojom domovskom vydavateľstve Supraphon. V rovnaký deň vychádza vinylová verzia kritikou vysoko cenenej nahrávky Sláčikových kvartetov Bedřicha Smetanu z roku 2015 (Gramophone Award, BBC Music Magazine Award atď.). Milovníci vinylov a dokonalého zvuku sa môžu tešiť na LP najvyšších parametrov (180g virgin vinyl, DMM cutting), ktorý je doplnený o digitálnu verziu v rozlíšení Hi-Res.
Pavel Haas Quartet zahájil koncertnú sezónu 2019/20 na konci septembra v slávnej Tonhalle v Zurichu. Počas jesene súbor vystúpi v ďalších prestížnych koncertných sálach Európy – v Muziekgebouw v Amsterdame, Konserthuset v Štockholme, Wigmore Hall v Londýne či Sala Verdi v Miláne. Prvýkrát zavíta do Izraela, kde zahrá v Rappaport Auditóriu v Haife a v YMCA Auditóriu v Jeruzaleme. Premiéra čaká Pavel Haas Quartet i vo Varšave v National Philharmonic Chamber Hall alebo v Teatro Argentina v Ríme. Jediný domáci koncert do konca roka prebehne v decembri v rámci festivalu Janáček Brno. V druhej časti sezóny bude súbor pokračovať v európskom turné a navštívi tiež USA, Kanadu, Čínu a Singapur.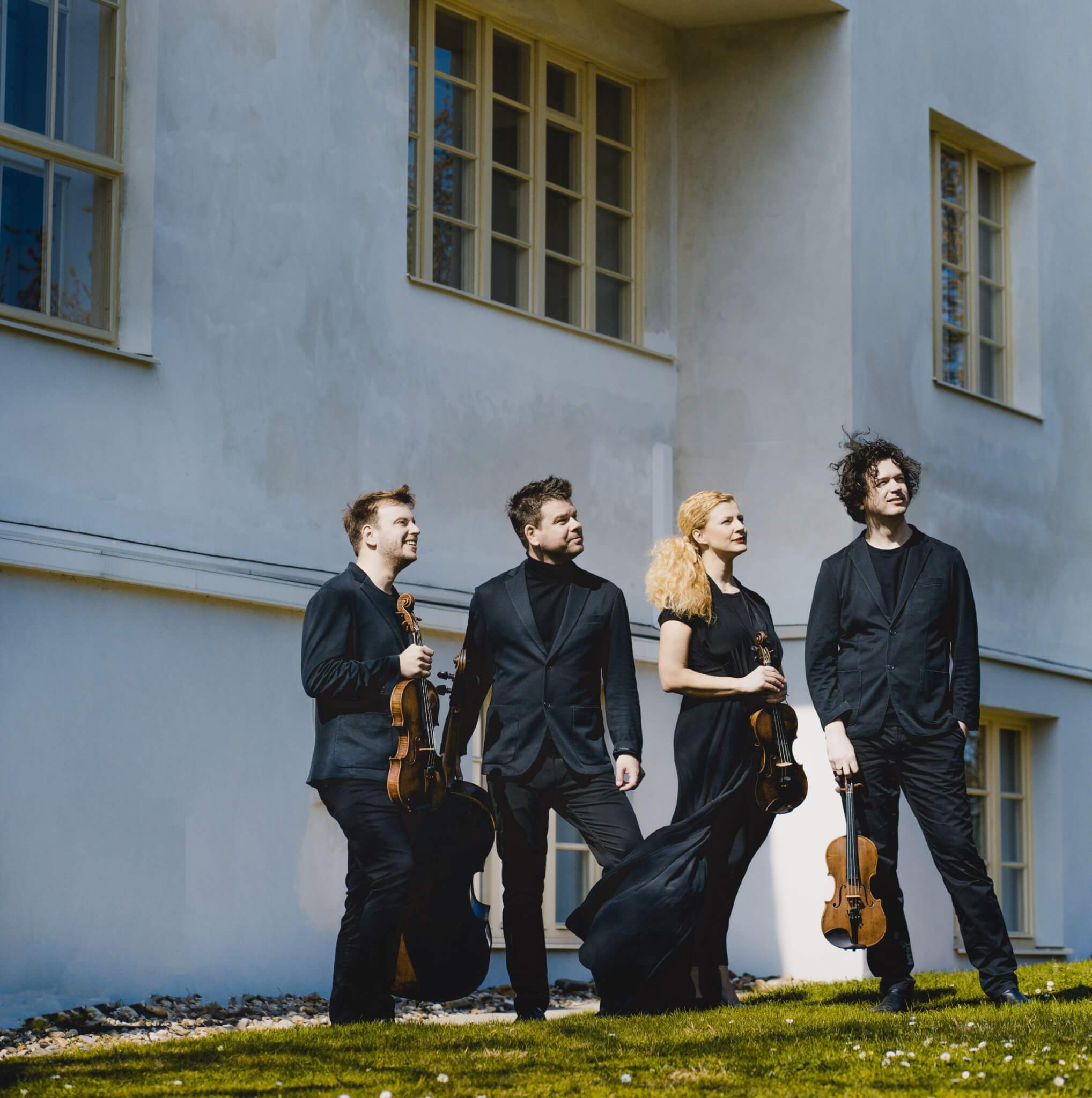 Pavel Haas Quartet bol založený v roku 2002 a nesie meno českého skladateľa prvej polovice 20. storočia Pavla Haasa (1899–1944). Za 17 rokov svojho pôsobenia na hudobnej scéne dosiahol Pavel Haas Quartet pozíciu medzinárodnej interpretačnej elity. Od roku 2004 získal súbor množstvo prestížnych cien, medzi ktoré patrí víťazstvo v Medzinárodnej hudobnej súťaži Pražská jar, víťazstvo v medzinárodnej súťaži sláčikových kvartet Premio Paolo Borciani, Newcomer of the Year BBC Music Magazine, MIDEM Classical Award, dvakrát BBC Music Magazine Award a šesťkrát Gramophone Award.
Pavel Haas Quartet:
Veronika Jarůšková – 1. husle
Marek Zwiebel – 2. husle
Jiří Kabát – viola
Peter Jarůšek – violoncello
ALBUM: https://pavelhaasquartet.lnk.to/ShostakovichStringQuartets278
Zdroj: TS