PARADISE LOST vznikli v roce 1988 v anglickém Halifaxu. Na začátku své kariéry mistrovskými díly "Gothic" a "Icon" definovali gotický subžánr a pozvedli doom metal na novou úroveň. Proto jsou tito stabilní Angličani známí nejen jako jedna z nejvýraznějších kapel celé metalové kultury, ale jsou také považováni za průkopníky celé hudební generace, která se pod vlivem jejich děl zformovala.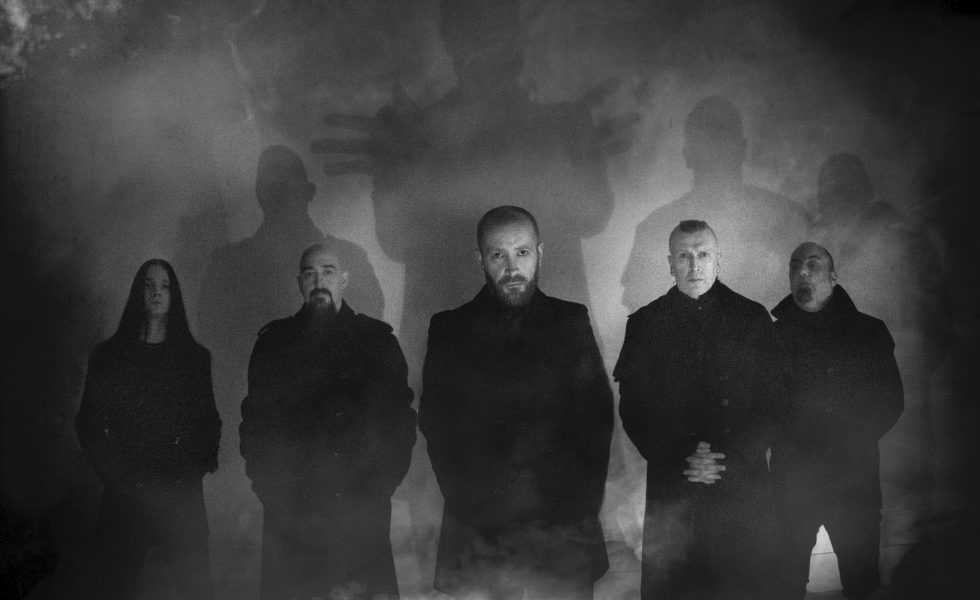 Pětice ze západního Yorkshire ale nikdy neváhala prozkoumávat neobjevené cesty a během své kariéry si PARADISE LOST prošli mnoha žánry: od deathmetalových začátků po dva zmíněné gothic doomové eposy přes dobytí metalového trhu megaúspěšným "Draconian Times" z roku 1995 až po mainstreamovější "One Second" s vlivy synthpopu či darkpopové album "Host", nebo elektronické vlivy na "Symbol Of Life" vedle majestátních gotických momentů. Ať se 'vydědenci ráje' hudebně pohybovali kdekoli, vždy to byli PARADISE LOST, které – už jen pro zpěv Nicka Holmese – na jistotu identifikujete.
Zkrátka, až na bubeníka stabilní kvartet Holmes, Mackintosh, Aedy a Edmondson nikdy nepřestal následovat svou vlastní vizi a posíleni novým bubenickým talentem Waltteri Väyrynenem z Finska se tyto legendy na posledních třech albech "The Plague Within" (2015), "Medusa" (2017) a "Obsidian" (2020) vracejí ke svým počátkům a drsnému vyznění, aniž by je bylo možno zaškatulkovat do jednoho snadno definovatelného vzorce. PARADISE LOST jsou jako obsidián: temní, odolní, tvrdí a přitom křehcí, odrážející negativitu a aktivující fantazii.
Předkapela HANGMAN'S CHAIR je z Paříže a vznikla v roce 2005. Jde o jednou z nejunikátněji znějících doom-rockových kapel, která průběhem let našla svůj směr a zvuk vyladila na něco, co připomíná Type O Negative, Sisters of Mercy nebo Life Of Agony, do nějž odráží životní útrapy (ztráty členů kapely, předávkování drogami) a příchuť svobody i nebezpečí ulice předměstí Paříže, kde se odráží jejich hardcore kořeny. Všechny temnotu absorbující emoce tu rezonují v každé písni, ale přetvářejí ji v něco krásného, těžkého a melancholického. Lepší support Paradise Lost mít nemohli.
PARADISE LOST, HANGMAN'S CHAIR
11. 10. 2022 – Plzeň, Šeříkovka
FB event: https://facebook.com/events/532088101920469
e-TICKET: https://obscure.cz/cs/tickets/detail/id/486
12. 10. 2022 – Bratislava, Randal
FB event: https://facebook.com/events/1358987644576766
e-TICKET: https://obscure.cz/cs/tickets/detail/id/487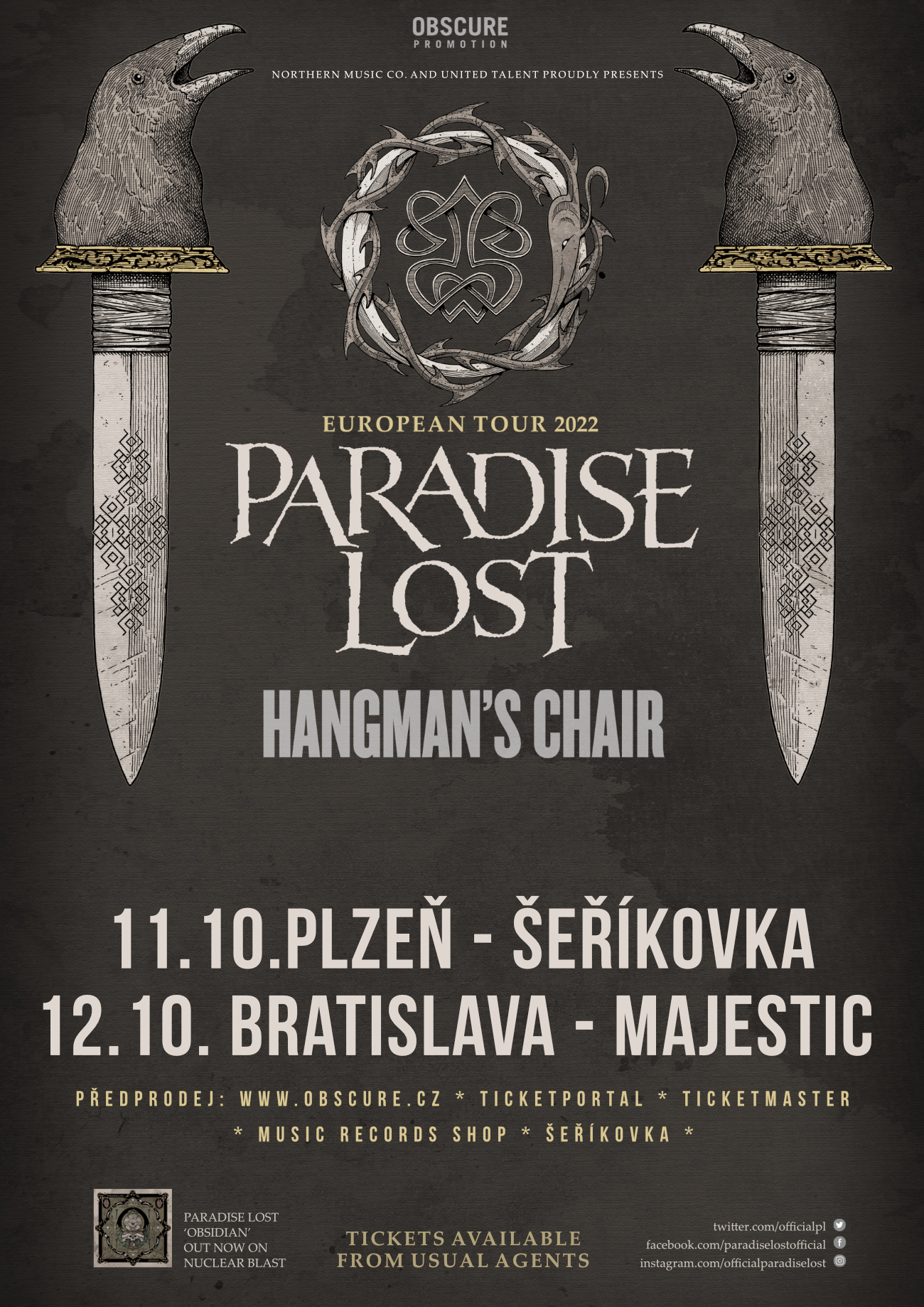 Zdroj: Obscure Promotion